Silver Leaf Yoga School is a unique experience for yoga-lovers on the Mornington Peninsula – the location among trees and gardens in Merricks and the understated design of the purpose-built studio give the School a unique link to the natural environment.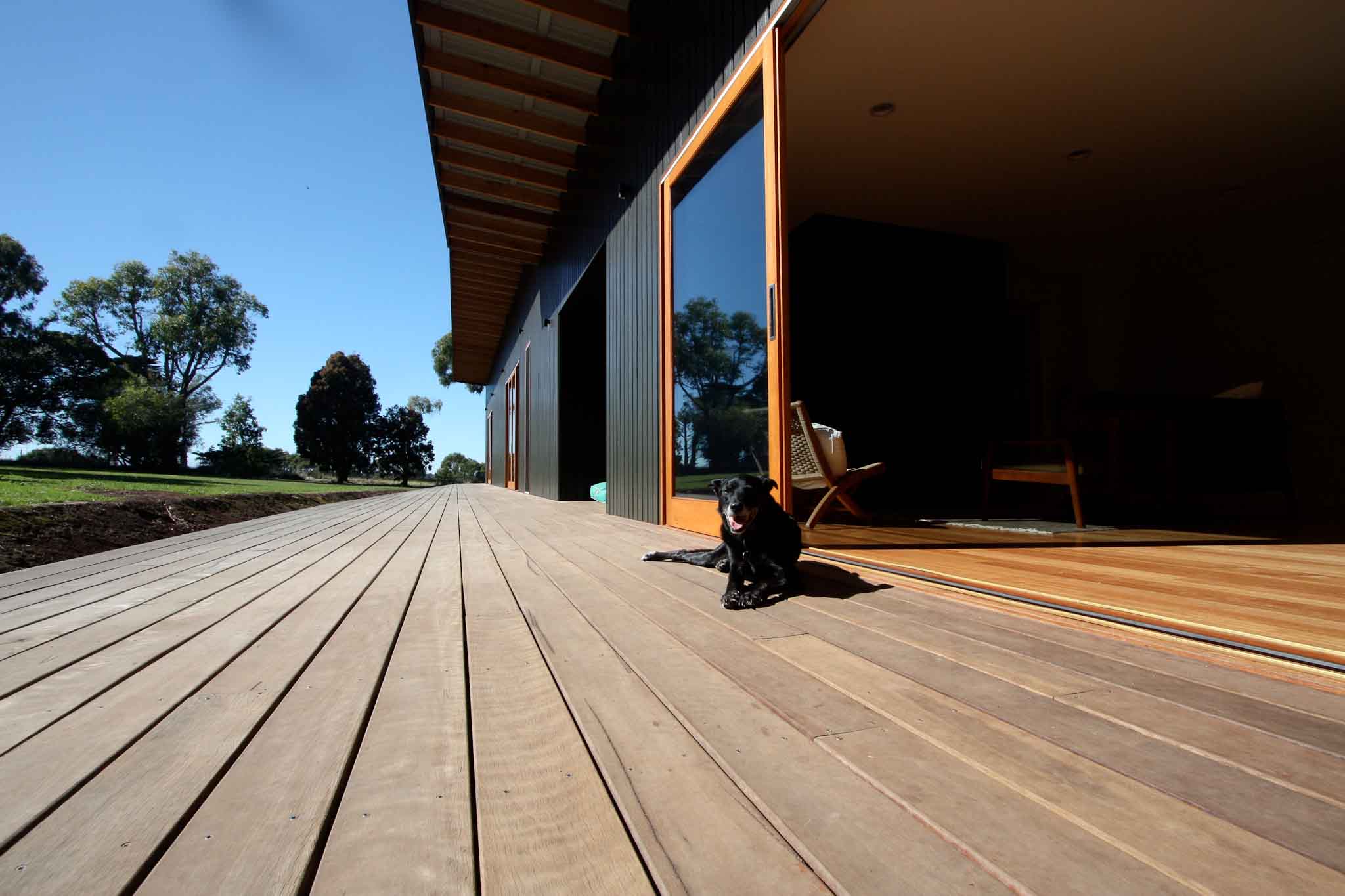 Owners Robin Anderson and Chiara Finnigan offer a practical, down-to-earth style of yoga – a reflection of them and their calm demeanour. The school is non traditional in the sense there are no statues of deities, no incense burning and no chanting. Robin and Chiara have a desire to share the mental and physical benefits gained from practising yoga.  The couple had dreamed of running their own yoga school for five years before Silver Leaf opened. It was the coming together of Robin and Chiara that made the dream possible – their shared vision together created the reality. Frances Willems joined Robin as another teacher at the school and Chiara oversees the administration, planning and support for the teachers.
The studio is filled with people who are kind, thoughtful, reliable, stable and capable.  Previously Robin had been a landscape gardener then a nurseryman, helping his brother establish Merricks Nursery in 1980. He began practising yoga in 1992 and teaching yoga in 1995. In 1997 he qualified as an Iyengar yoga teacher and has been teaching yoga either part time or full time ever since. Chiara's varied background includes being a travel agent, an English teacher in France and an assistant at a collectables auction. She recently completed two years of a building design course, which greatly influenced the design of our school.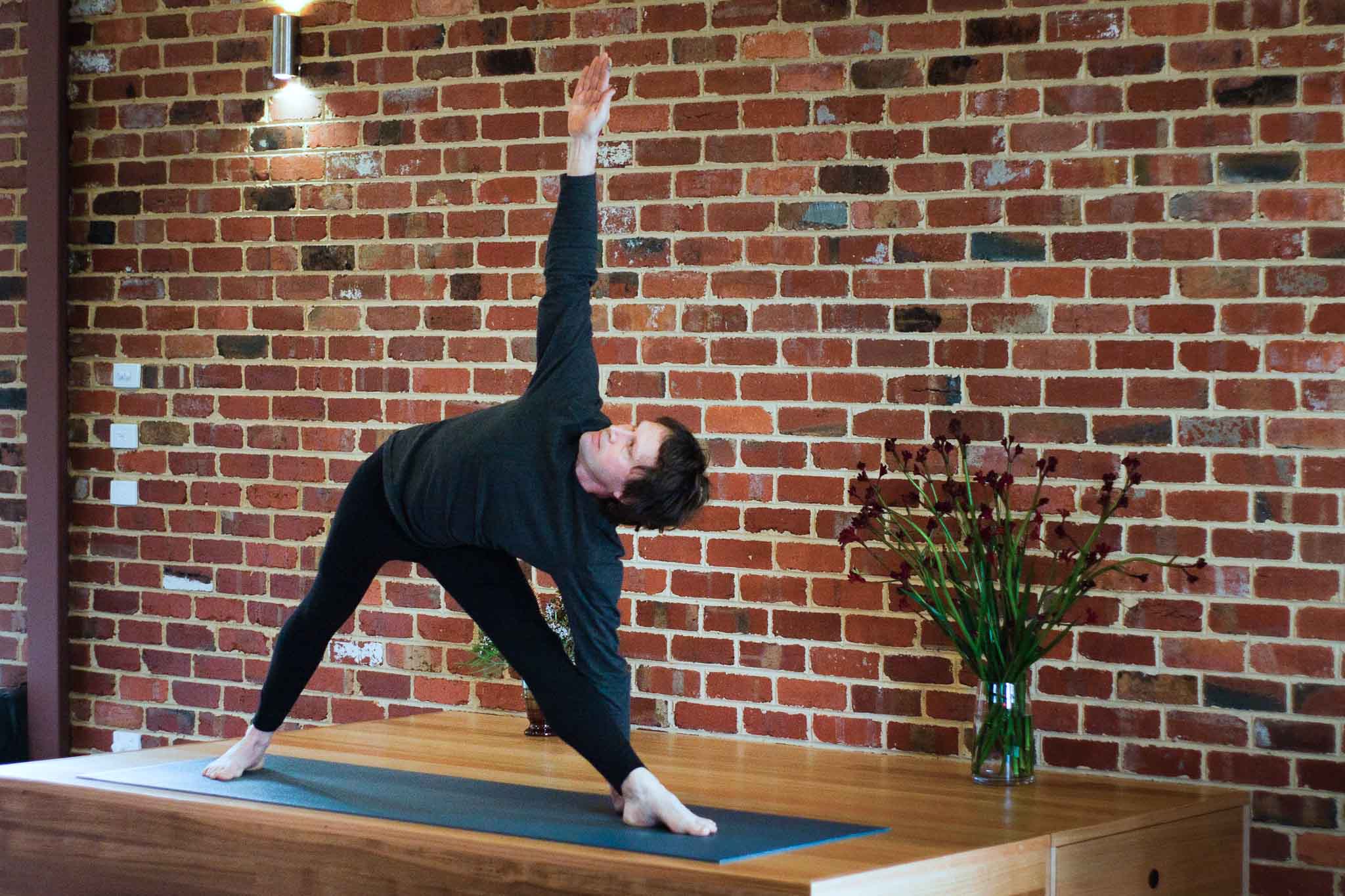 Robin and Chiara's influence on the design of the building came from their sensibilities as yoga teachers. The dimensions, layout and feel of the room are open, clean and spacious. Chiara had a major hand in the overall design of the building; inspired by beach houses and the iconic winery, Foxey's Hangout.
AntiGravity Yoga is a hybrid technique somewhere between aerial arts and yoga. The technique relies on hammocks, offering great support for many poses. It can be used in a very passive and supported manner or in very strong and dynamic sequences. Halfway through the building process, Robin and Chiara found AntiGravity Yoga on the Internet. They thought the hammock looked amazing and seemed like a very versatile yoga prop, so they flew to Brisbane to try some classes at Flight Skool, the newly opened and first AntiGravity Yoga school in Australia. They loved the fun and challenging classes. When they returned to Merricks they rang the builder and said to put some more steel in the roof!
Robin and Chiara wouldn't have their studio anywhere else; they were always going to build it close to our home. Luckily they had space on their property at Merricks. The couple love that the pace of Peninsula life is quieter than the city and that people who live here appreciate and respect the natural beauty around them. Robin and Chiara enjoy walking and swimming at the beach, the many great eating-places, going to the movies and gardening. Robin says that the local students inspire him with their effort and dedication to their practice, often despite personal hardships.  From early January Silver Leaf Yoga School are offering a summer program that includes two early morning intensive courses in yoga, beginners immersions in yoga and general level immersions in AntiGravity Yoga. Earlier in the year they hosted a film night at Silver Leaf and also a Sunday afternoon cello concert. Both were a great success and they are planning to host more such events next year.
We strongly suggest you get into some yoga in the stunning surrounds at Silver Leaf. You can find the studio at 3361 Frankston-Flinders Rd, Merricks. Call 03 5931 3229 or visit silverleafyoga.com.au for more information.