Four years ago, Rebecca and Jason Ettridge decided to purchase the rundown cottage that adjoined their property. At the time there were no plans to turn it into a Bed and Breakfast. "We loved looking out into our backyard and seeing nothing but trees. We thought a developer would buy it, bowl it over, build two townhouses and we'd lose all of the beautiful trees and be stuck looking at roofline". After the tenant moved out of the cottage, they decided it could have potential as a Bed and Breakfast.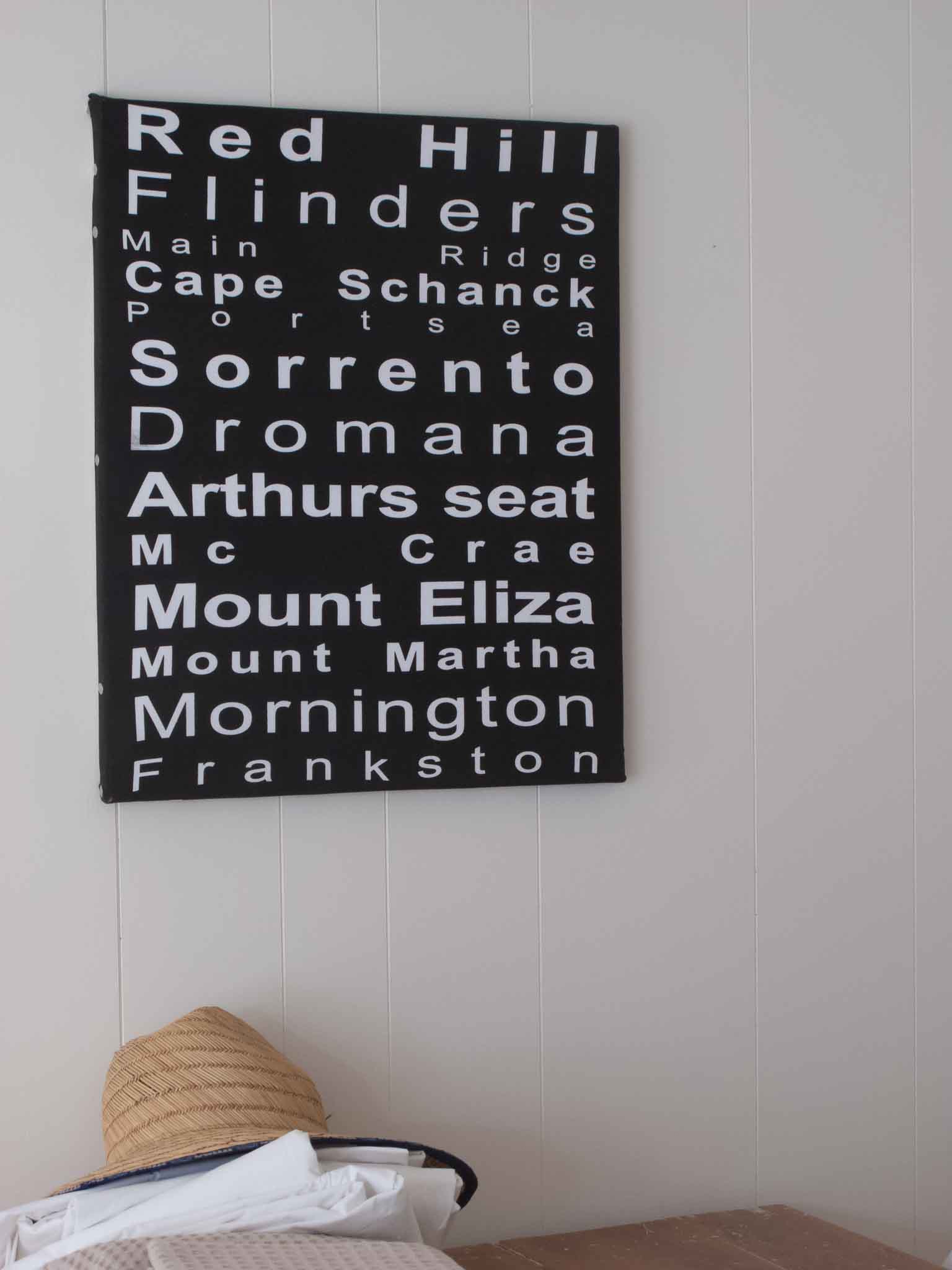 Rebecca had experience in the industry and could see the demand for holiday accommodation on the Peninsula was growing. "The location is really central for exploring the Peninsula. It's only a fifteen minute drive to the Hot Springs, the national park is across the road, there's shops just around the corner and the winery region is close by".
With the help of a few local tradesman, the couple did most of the renovation work themselves. The cottage was completely transformed though a few original features remained. "We kept the original cast iron bath. It's got character and cast iron retains the heat so much better". The two bedroom cottage is furnished with a mix of old and new. The rustic timber dining table is over 100 years but sits perfectly with the modern white chaise lounge and coffee table. Guests can relax and watch a selection of DVDs, read magazines or sit out on the sunny front deck on the Adirondack chairs. At the rear of the cottage is another deck complete with a BBQ and outdoor setting. The cottage is set on a large private block and is fully fenced making it child and pet friendly. Guests receive a breakfast basket which contains a selection of local and organic produce. "We buy our free range eggs just around the corner in White Hill Road. We can see the chooks out in the paddock, scratching in the dirt". The coffee is freshly roasted locally by Bruce from Vinitasse using Australian grown beans and guests can often find a couple of home baked apple pies from Johnny Ripe in their basket as well.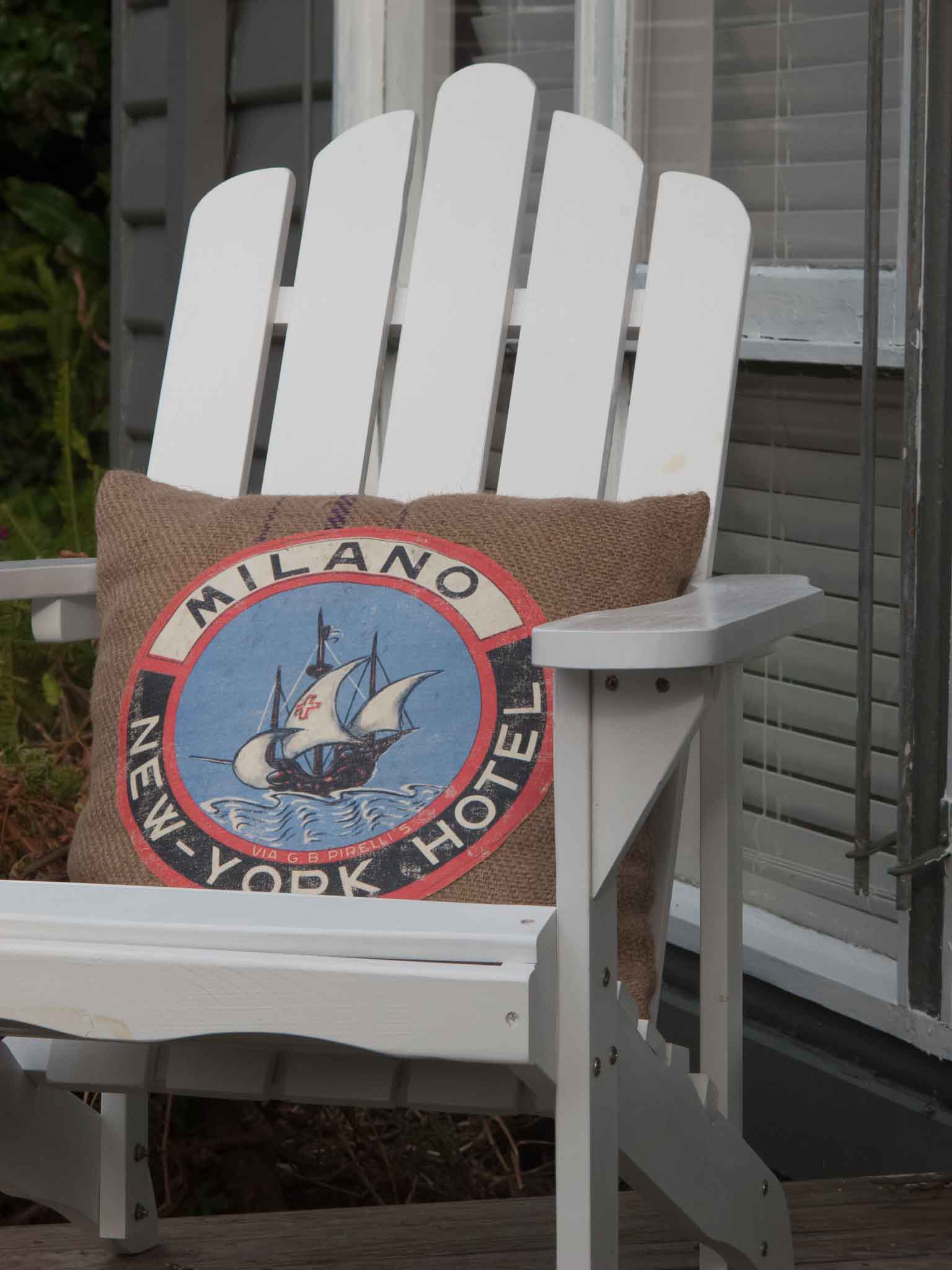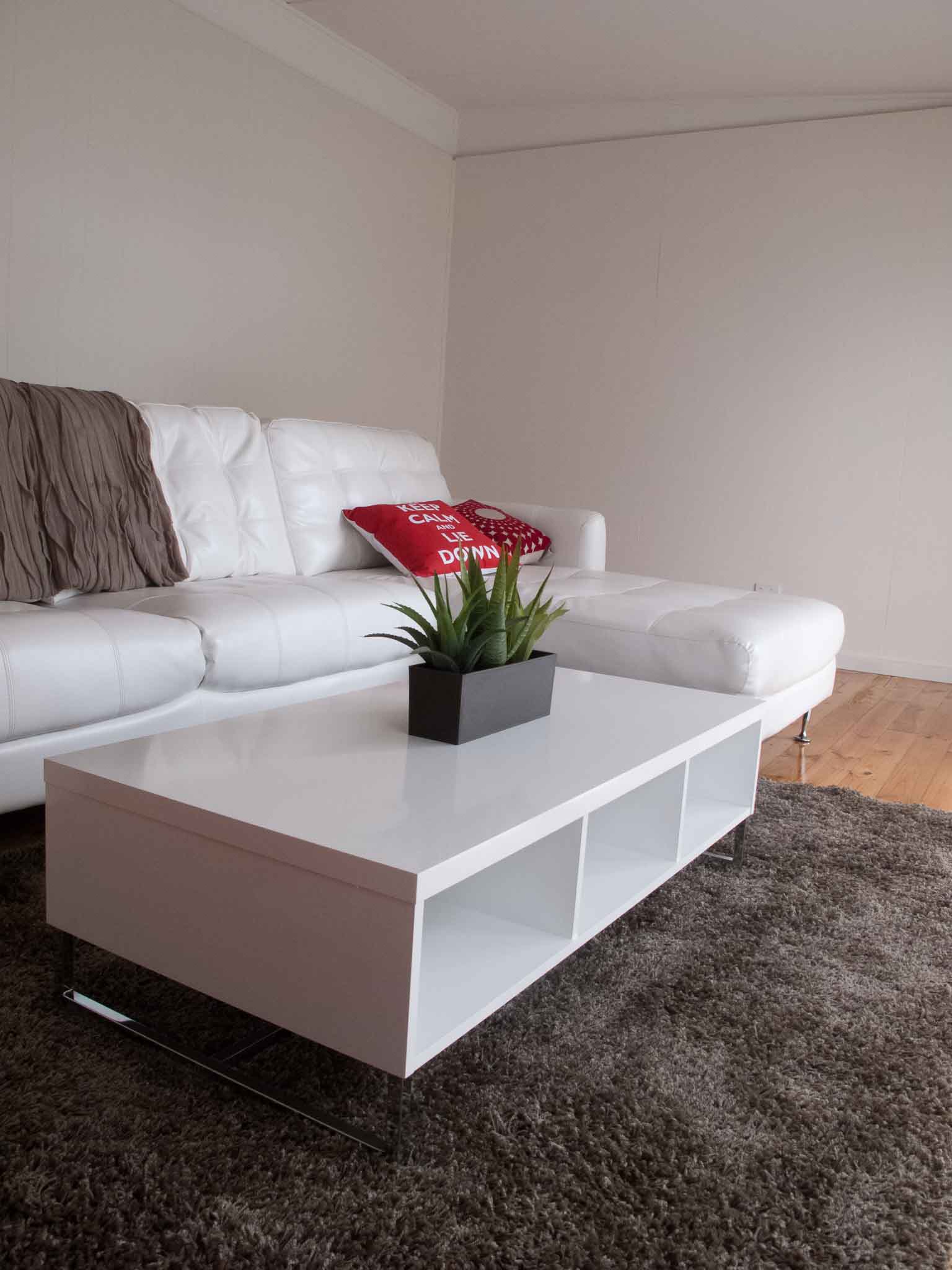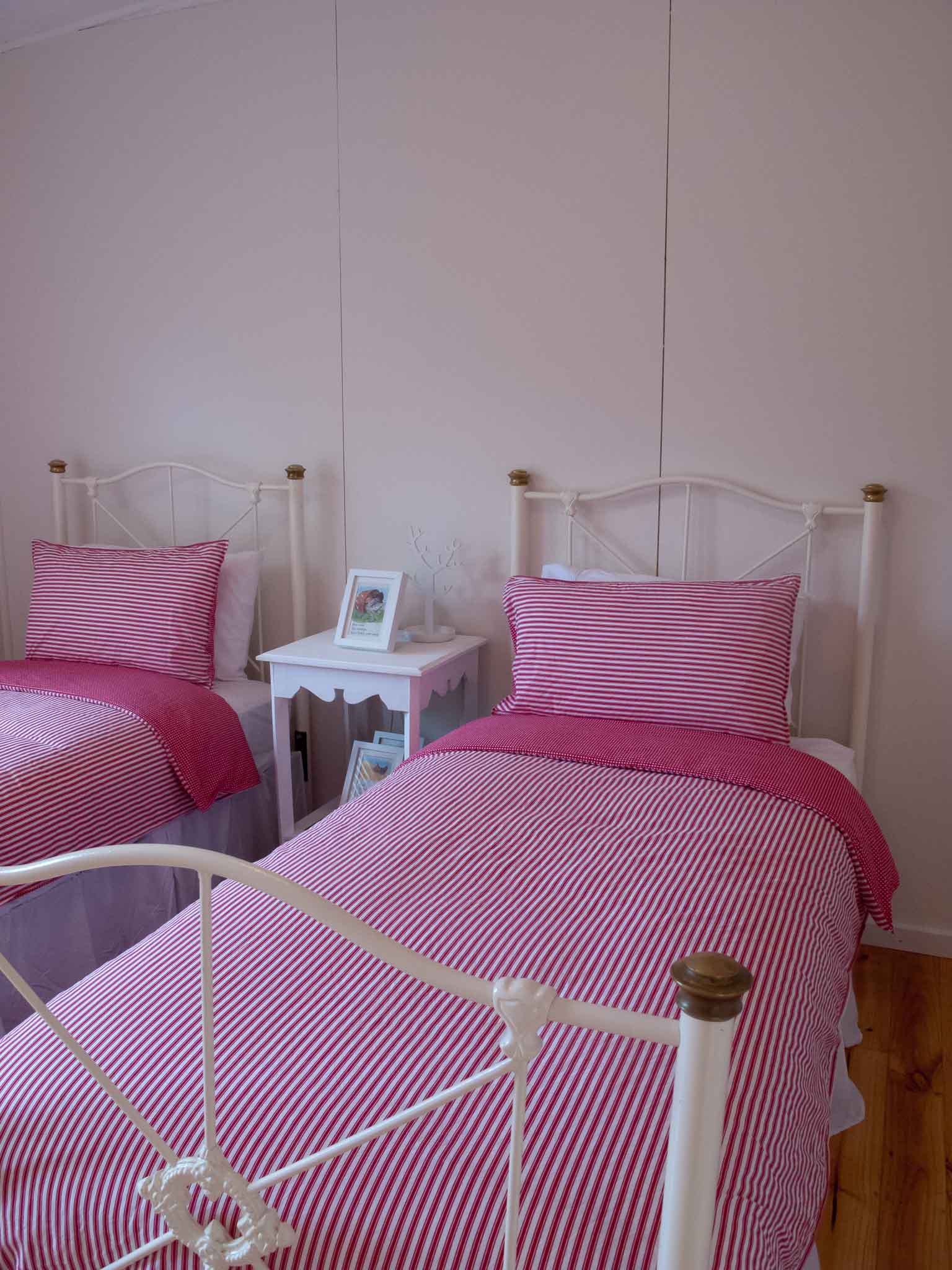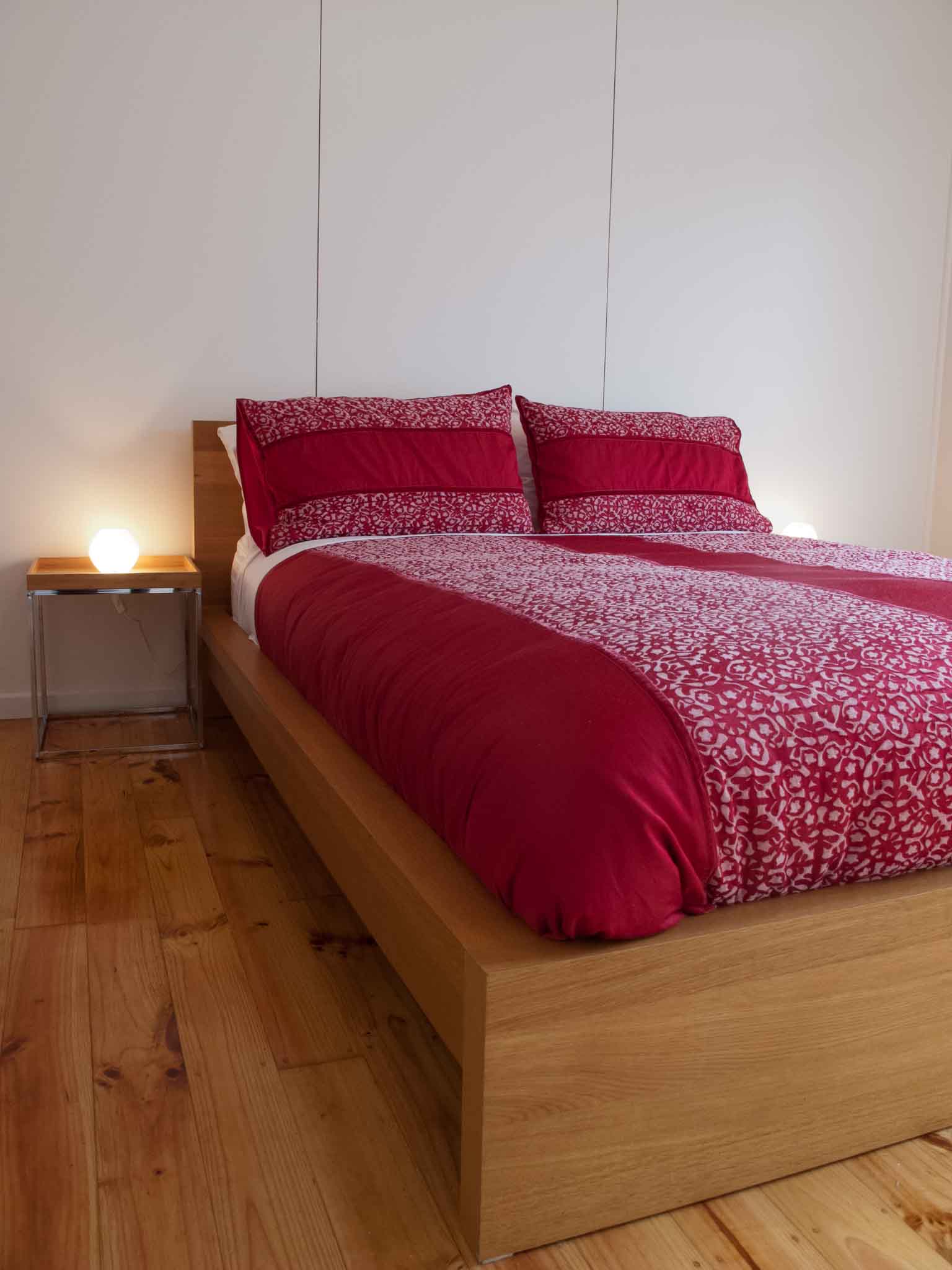 The Little Red Hen aims to be as environmentally friendly as possible. The cottage uses organic Sukin toiletries, Earths Choice cleaning products and Who Gives a Crap toilet rolls (they invest their profits back into building toilets in third world countries). Rebecca has planted a native garden of Grevillia's, Banksias and Kangaroo Paws to encourage more wildlife to visit. The business supports Kiva lending and has provided loans to six women across the globe with the aim to increase this number every year.
"We feel really lucky to be able to live and work in such a beautiful part of the world".