Set on the site of Willow Creek Vineyard, Jackalope is a contemporary, cutting edge hotel that is already an award winner (Gourmet Traveller recently named Jackalope as Hotel of the Year, New Hotel of the Year and Regional Hotel of the Year).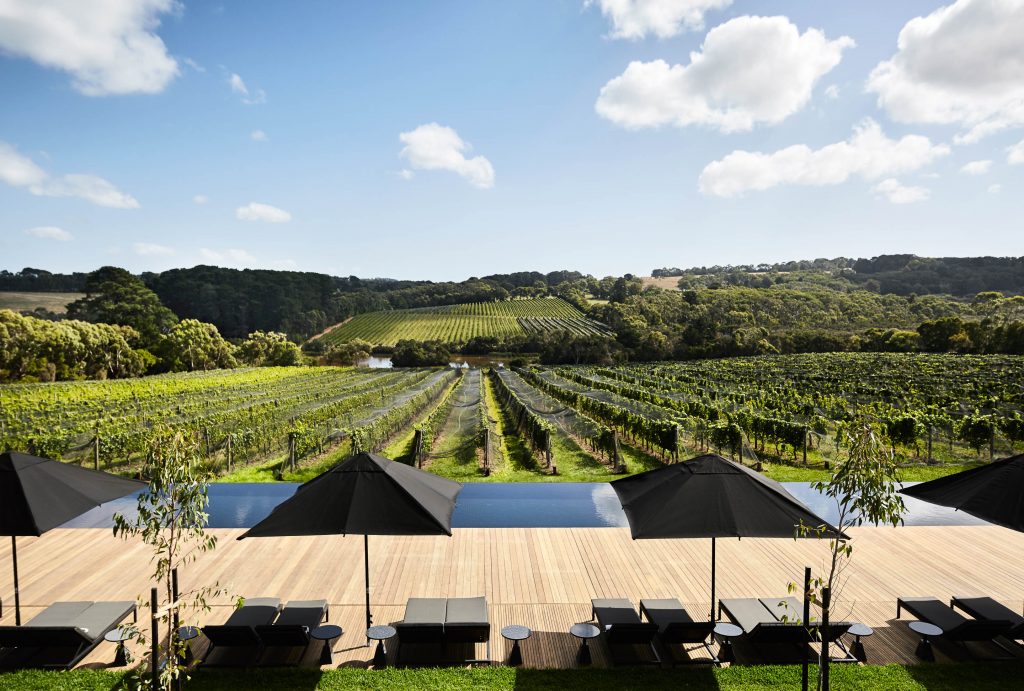 Jackalope is the vision of Louis Li, a 29 year old Chinese national with an impressive pedigree in luxury property development, and his first solo project showcases his love of art, design and food culture. His bold and daring style is evident throughout the somewhat controversial and much applauded venture. Every element of the Jackalope Hotel has been thought through in redefined detail, and the result is a property that is extraordinary, contemporary and unique.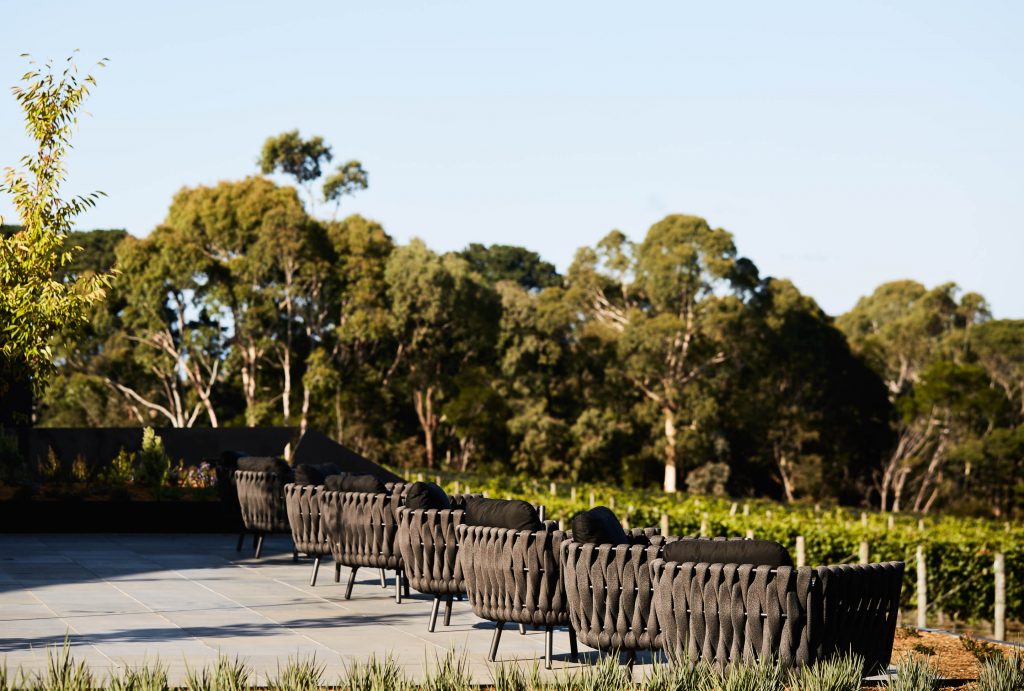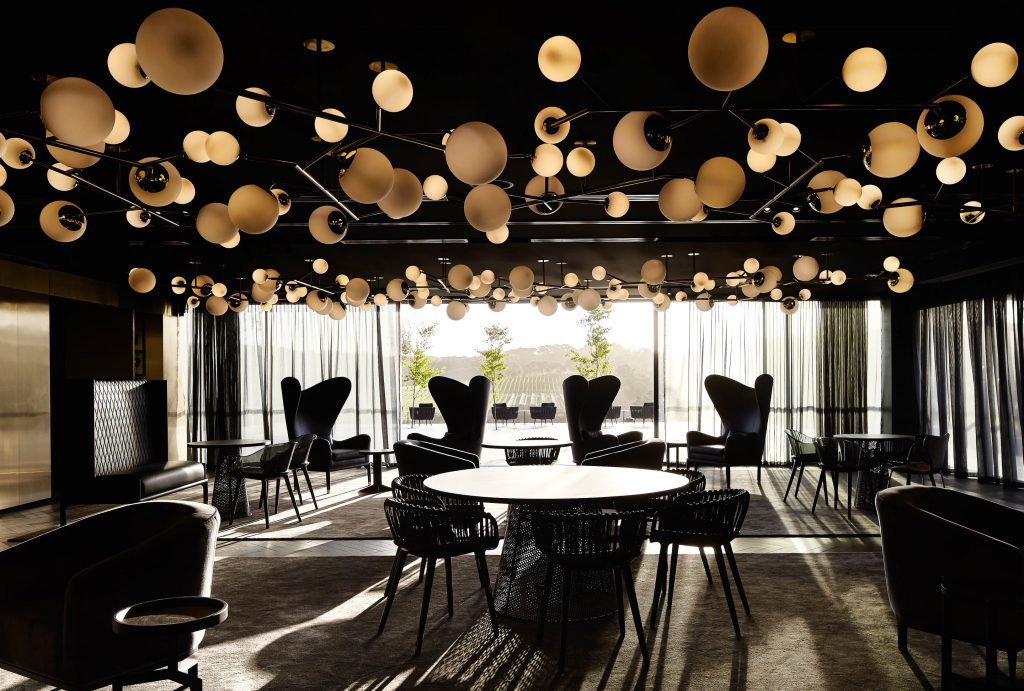 At the heart of the hotel is Jackalope's signature restaurant Doot Doot Doot which offers a formal degustation dining experience. Doot Doot Doot has changed the face of the area's restaurant landscape, enticing inquisitive locals and well-heeled travellers to indulge in sumptuous surroundings and enjoy boutique wines and damn fine food.
A feast for the eyes, Doot Doot Doot is a sophisticated, luxurious dining room that transports you to an ultra-modern dimension at odds with the rural location.  One feels somewhat confused, and delighted. Carefully curated to stimulate the senses, the central ceiling shines with a bespoke lighting installation designed by Melbourne artist Jan Flook to represent the process of wine fermentation bubbling away in vats.  The 10,000 globe chandelier creates a focal point for diners and adds warmth and luxury to the banquette seating and marble tables.  Restaurant and F & B Consultant Pascale Gomes-McNabb helped to shape the concept of Jackalope's breathtaking dining design and it is full of theatre and light, and makes you walk a little taller upon entering the room.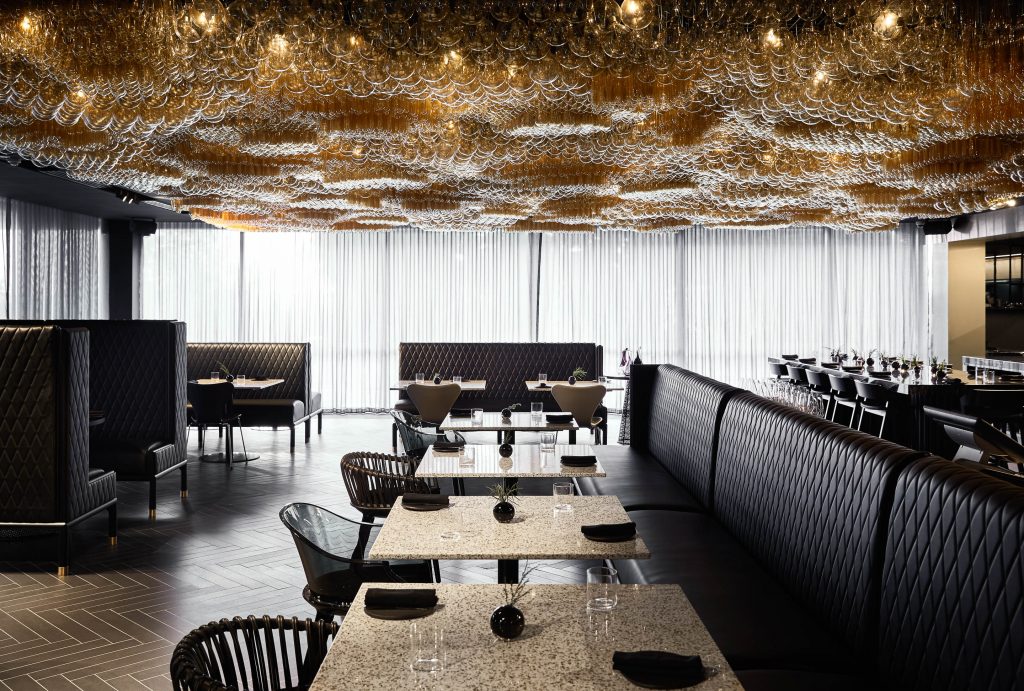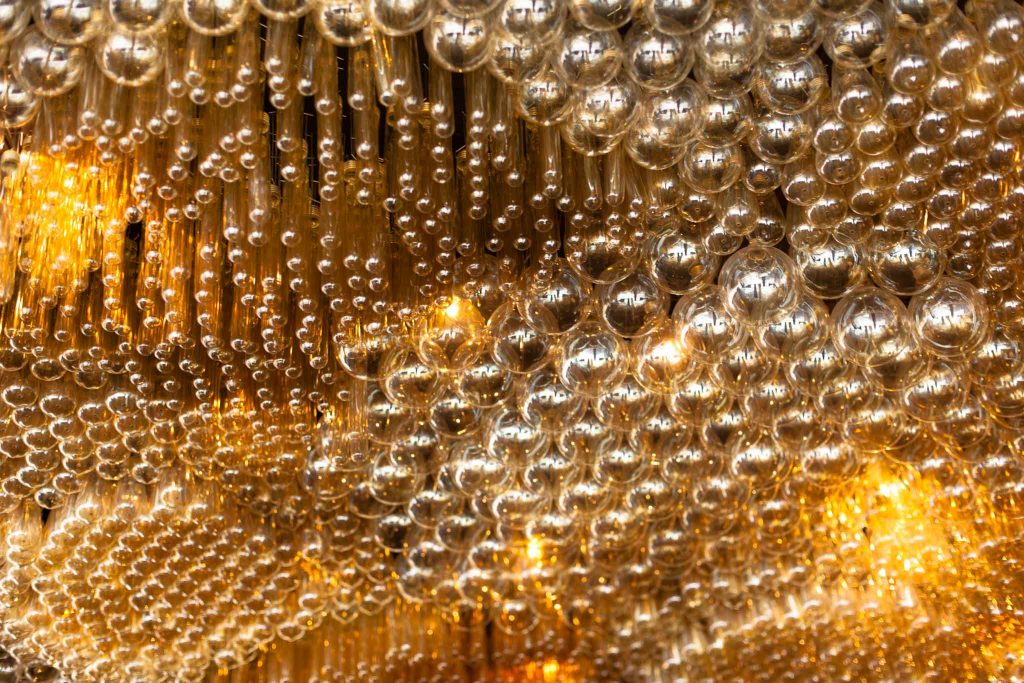 Jackalope's culinary fare is headed by Executive Chef Guy Stanaway. Originally from New Zealand, Stanaway made his name with roles at two world class Aman Resorts in Rajasthan in India and in Bali where he honed his passion for food – combining his love of foreign cultures, cooking and native ingredients.  His food is simply fabulous, not overly fussy or contrived, and he combines his intuitive nature with modern design and local ingredients to offer diners a wonderful experience. Says Stanaway, "the tasting menu offers a respect for the feast, contrasted by a disrespect for the familiar. Time-honoured techniques meet culinary curiosity, in dishes that are methodical yet explorative and designed to evoke a unique sense of place."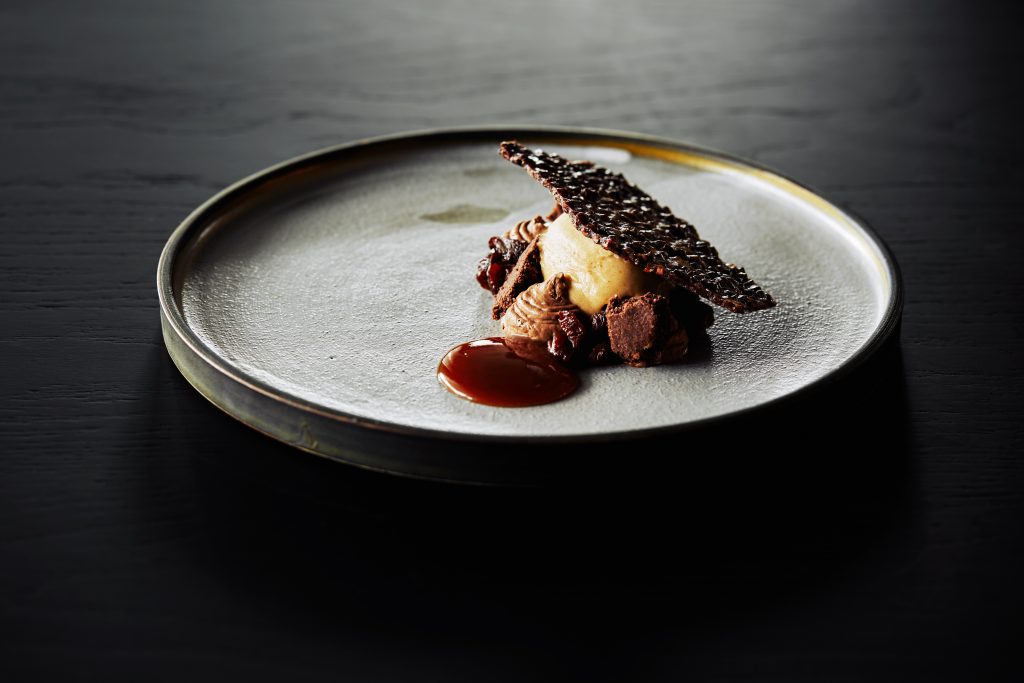 The seasonally styled degustation menu has an $85 four course and a $125 eight course offering which really is fabulous value.  With understated descriptions of the culinary fare, the anticipation heightens the pleasure.  The four course menu teases the mind and the taste buds with choices like 'Pumpkin, brown butter, black garlic, macadamia'; 'Spanner crab, potato, bottarga, buttermik'; 'Spanish mackerel, brussel sprouts, pear, nguja' and 'Yuzu curd, matcha, sesame'.  Upon arrival of these scintillating offerings, the visual feast becomes a taste sensation, every mouthful is at once delicate and refined, and lip-smackingly delicious.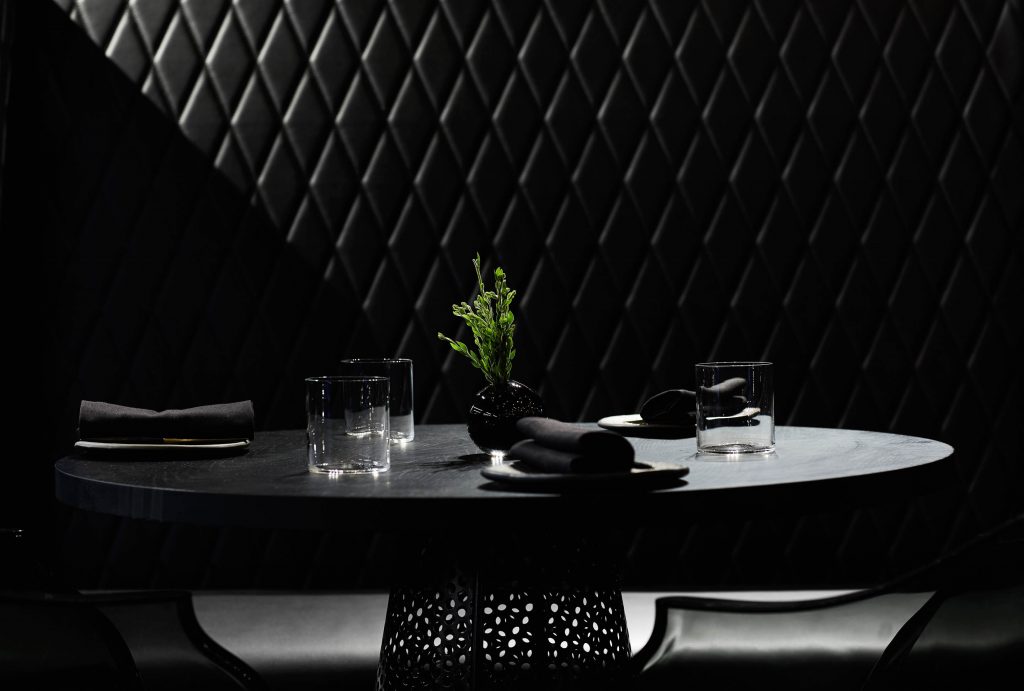 To complement the sublime menu is a wine list that challenges and excites, and honours Willow Creek Vineyard which has 11 hectares under vine. All wines on offer are from similar boutique estates around the world, and while some connoisseurs who are dedicated to their preferred style of wine may feel uneasy, Doot Doot Doot's sommelier is knowledgeable and charming, encouraging experimentation and adventure through a foreign and fascinating selection of unique wines, champagne and even cider. As the wine list explains, 'These are no ordinary Ciders! These fabulous ciders are full of life, energy and emotion."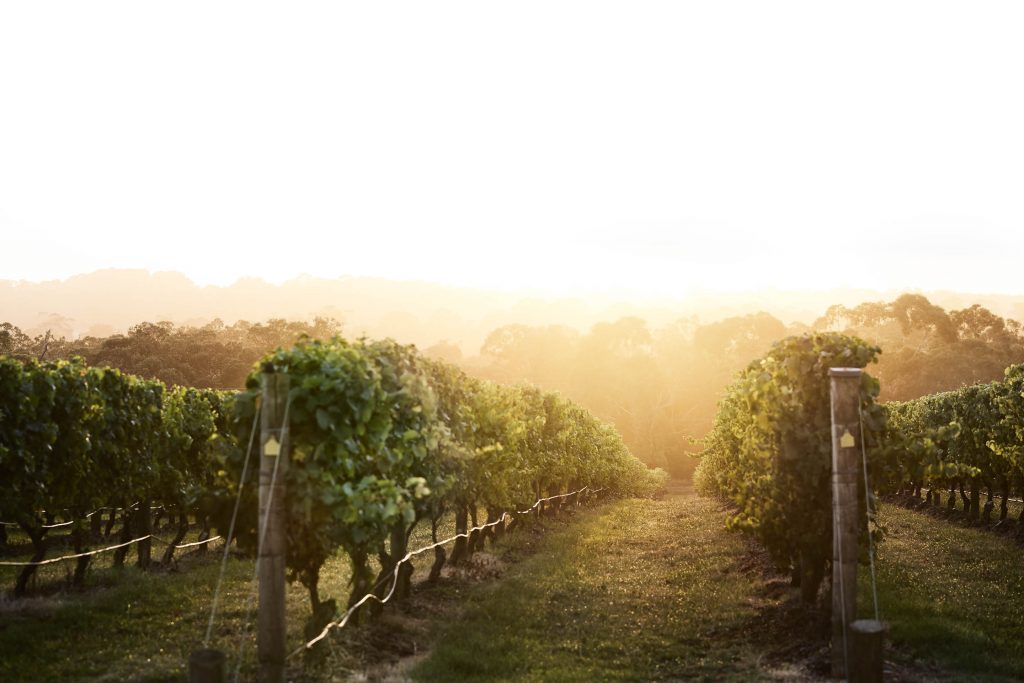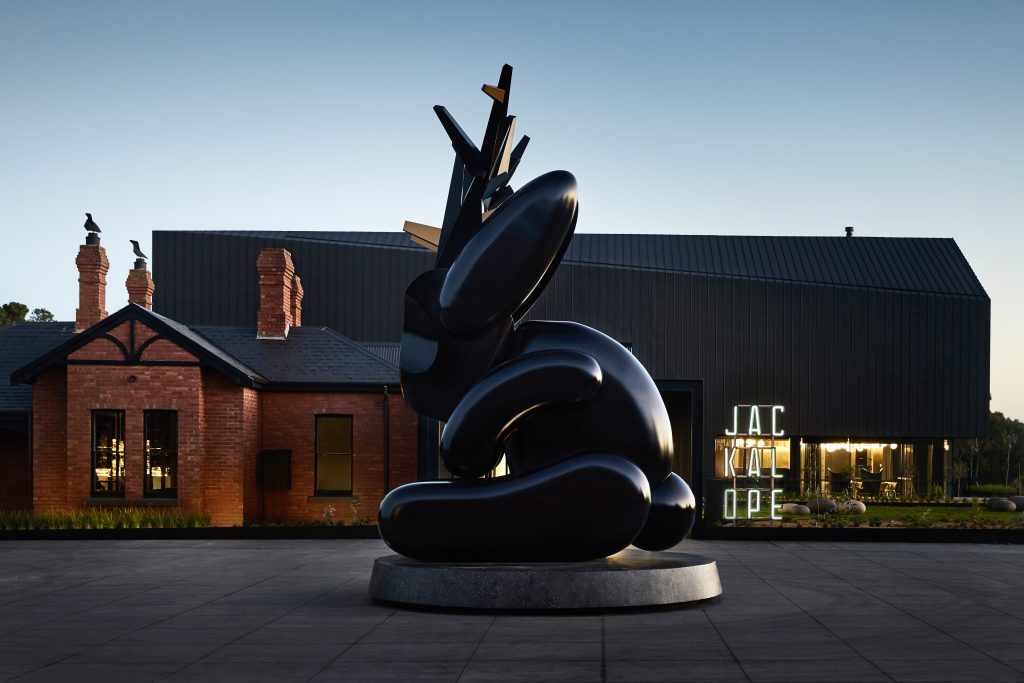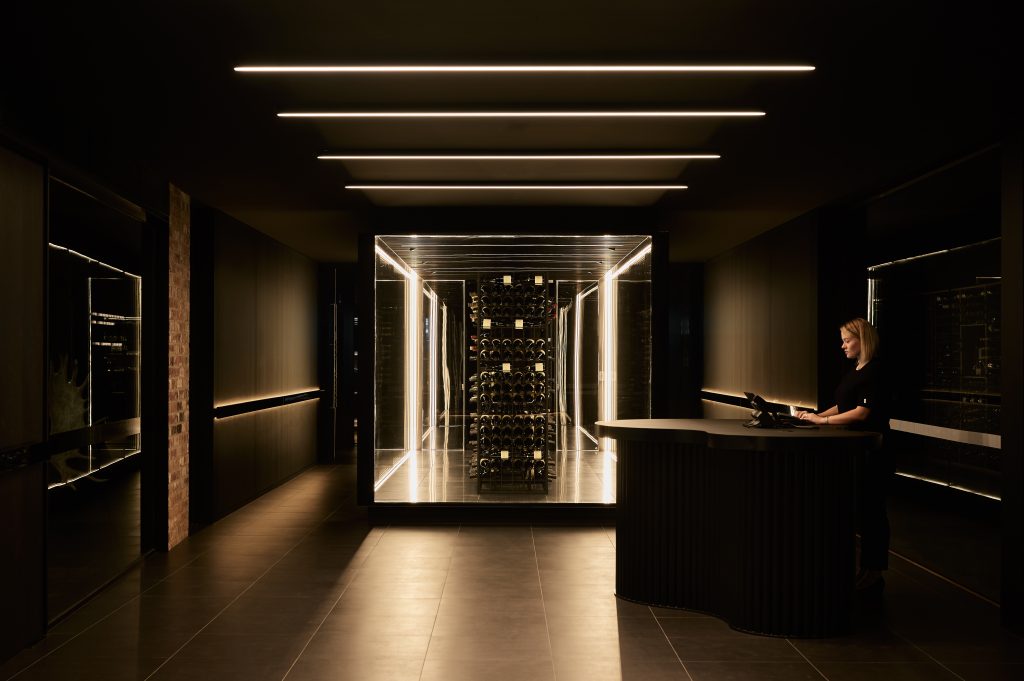 Doot Doot Doot is an experience for all the senses, bewitching in its design and uplifting in its unique and daring display of art, food and wine.  Our one piece of advice when considering experiencing this very special restaurant?  Book ahead.