Before visiting the Peninsula you should be aware that you may never want to leave. Just ask Penny and Graeme Hart, for whom a weekend in Red Hill at Lindenderry inspired the decision – or perhaps, realisation – that they wanted to establish a rural Bed and Breakfast of their own in the region.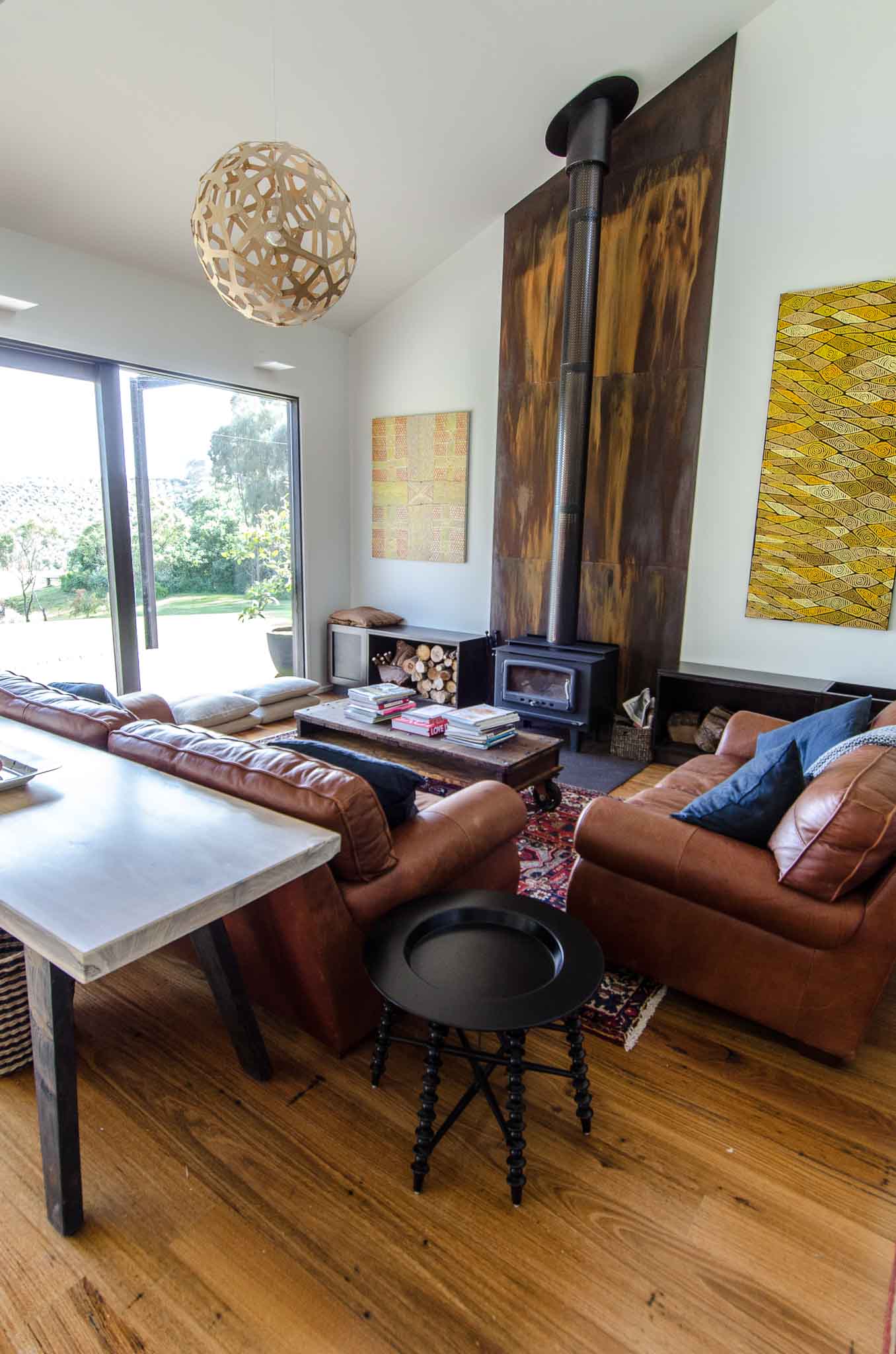 They purchased 10 hectares of serene farmland in nearby Shoreham where they have transformed a secluded, picturesque property into a relaxing rural retreat.
Hart's Farm is more than merely a B&B, something which may simply conjure thoughts of a pleasant homely overnight accommodation for two with hearty breakfast. To be sure, Hart's Farm is an ideal spot for an intimate getaway, accommodating couples in a luxurious open plan studio room with ensuite, and tranquil views from the living space and deck out over the dam, olive grove and orchards, and neighbouring pastures.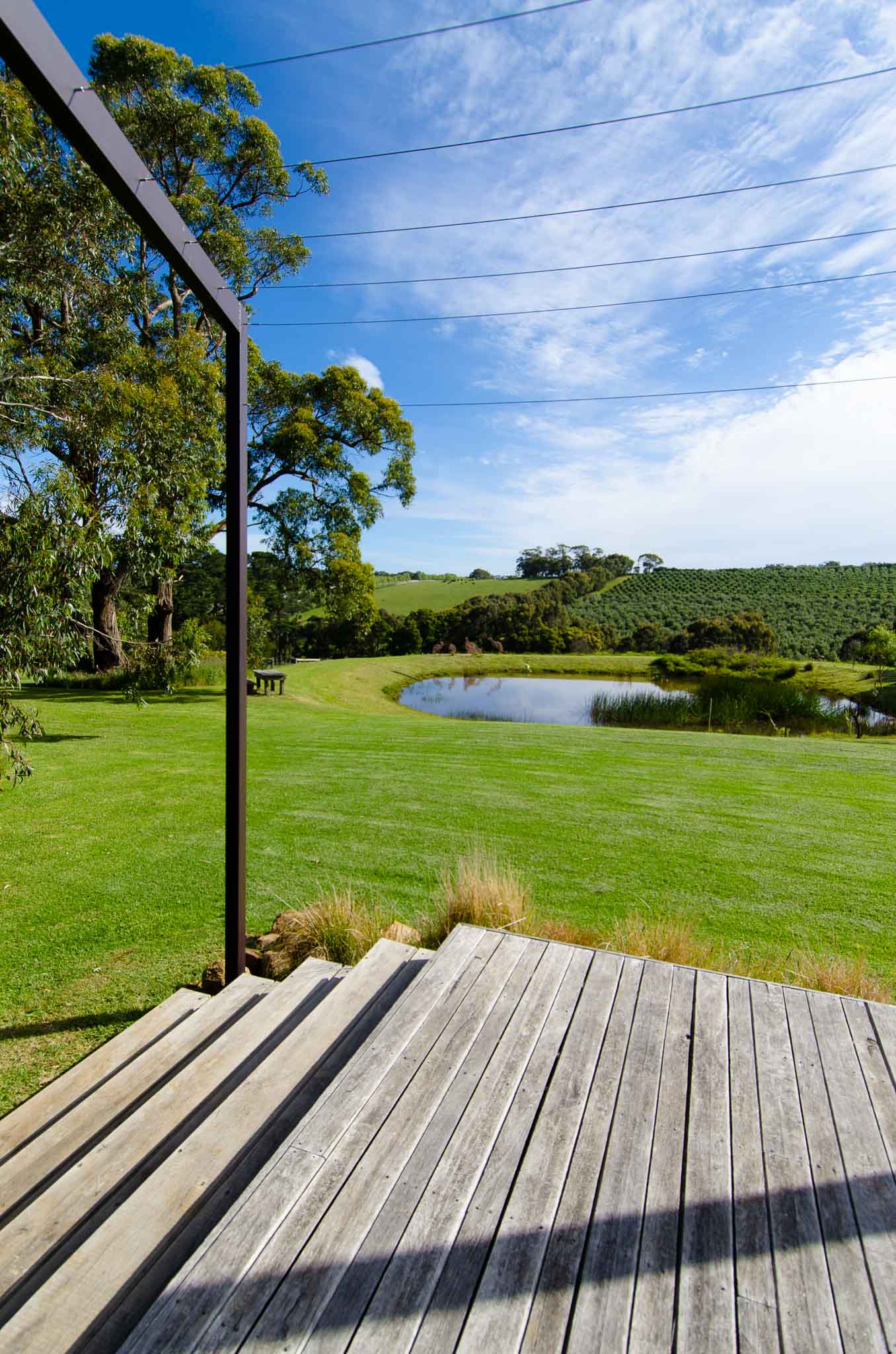 Yet Hart's Farm also invites a more social experience – should you want it – based around one of life's greatest pleasures: food.
Completed in August 2010, the purpose built studio that houses the luxurious B&B also contains a fully equipped kitchen and dining facility, which are available for guests to host small gatherings of friends or for private hire. Then there is the open air entertaining area, the Millennium Shed, converted from the old dairy farm's milking shed, with a wood fire oven as its centrepiece.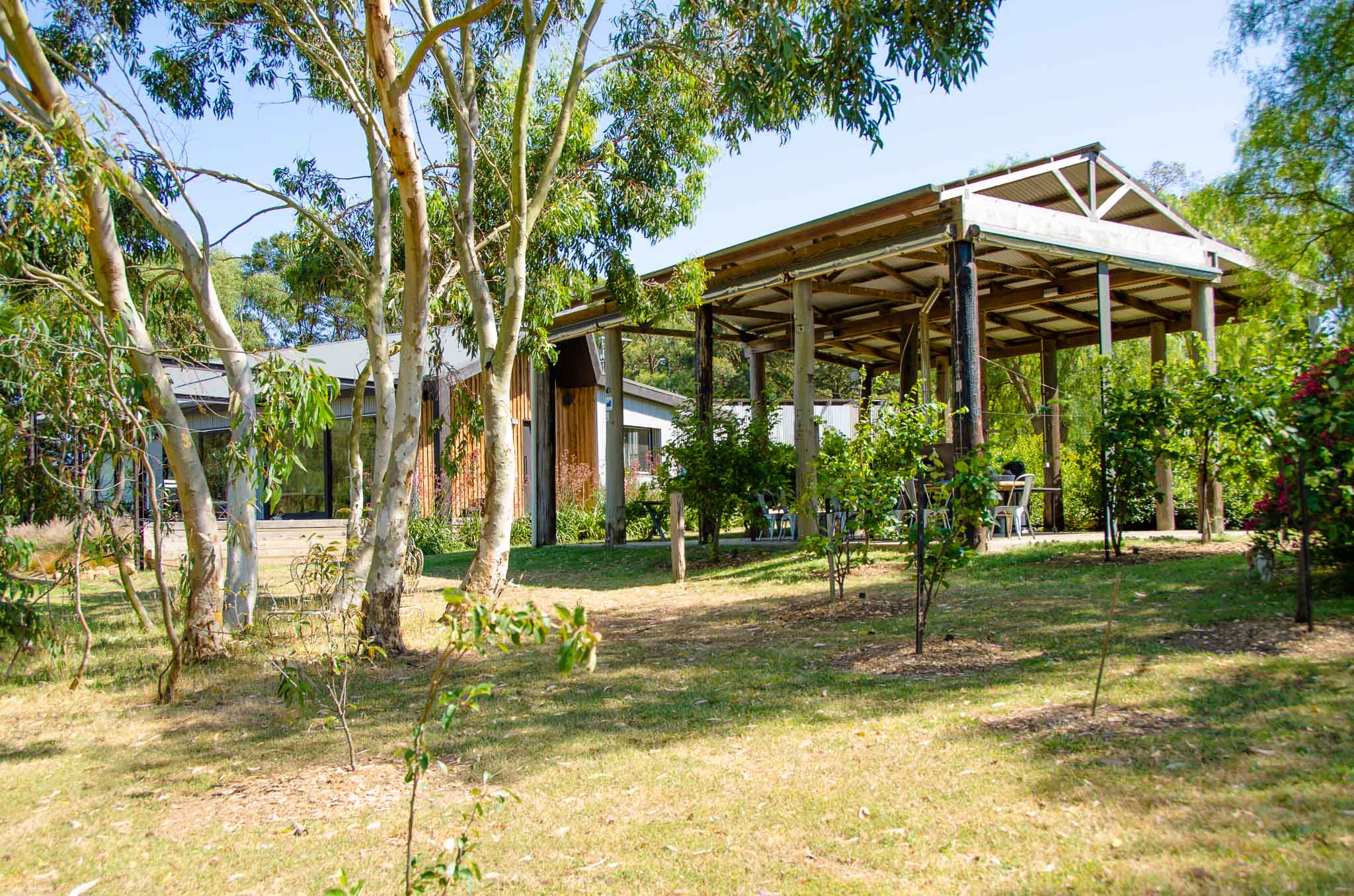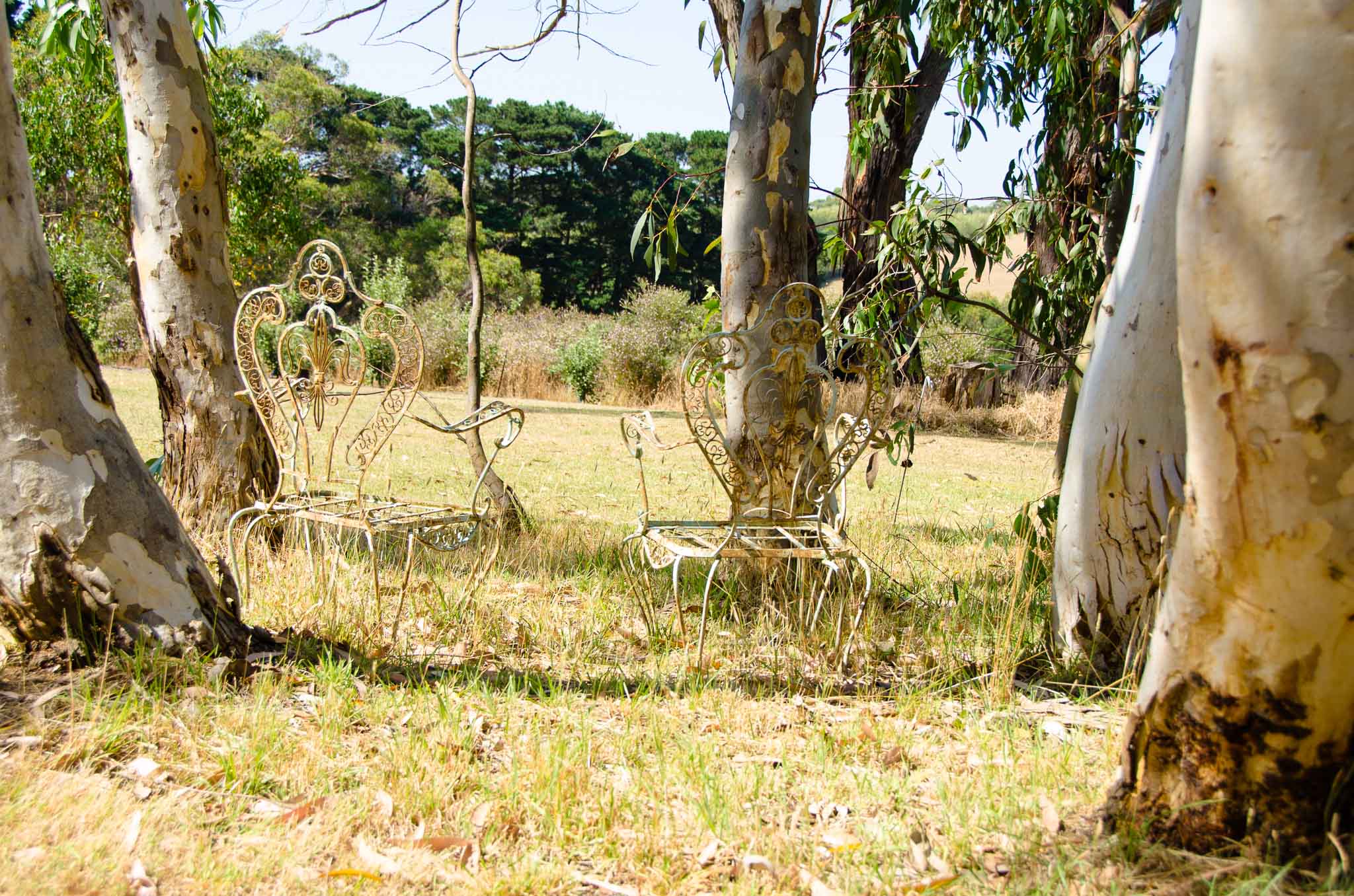 The studio was specifically designed to fit with the natural environment, using recycled iron and radial sawn timber, and provides tranquil views – from the B&B, dining and entertaining areas – over the dam to the vineyards, olive grove and neighbouring pastures.
Good, locally produced food is at the heart of the experience here. For those hosting a dinner for friends, Penny is available for advice and will even help put together a seasonal shopping list for products from farm gardens and local suppliers. Though, much of what you'd need can be found onsite.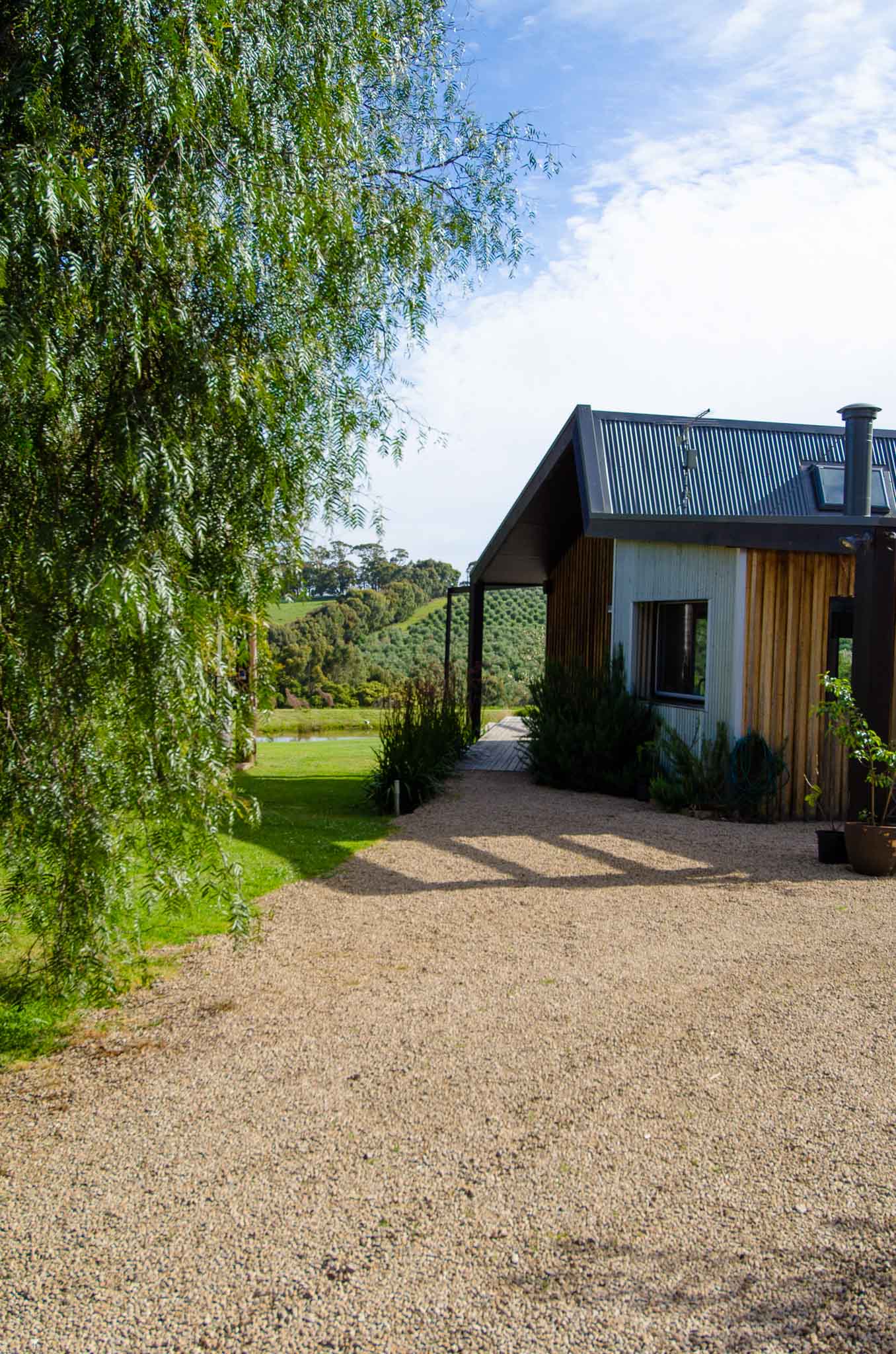 As well as enhancing the environmental amenity of the farm – parts of which had been degraded by cattle – into flourishing parcel of land with native grasses (Pennisetium, Kangaroo Paws and Carex), Bay Trees, Pomegranate Trees; Penny and Graeme have established a heritage apple and pear orchard, and ornamental grape vine, and planted fig and other fruit trees, including some 300 olive trees. Then there is the large vegetable patch, from which guests can source ingredients for their own feasts.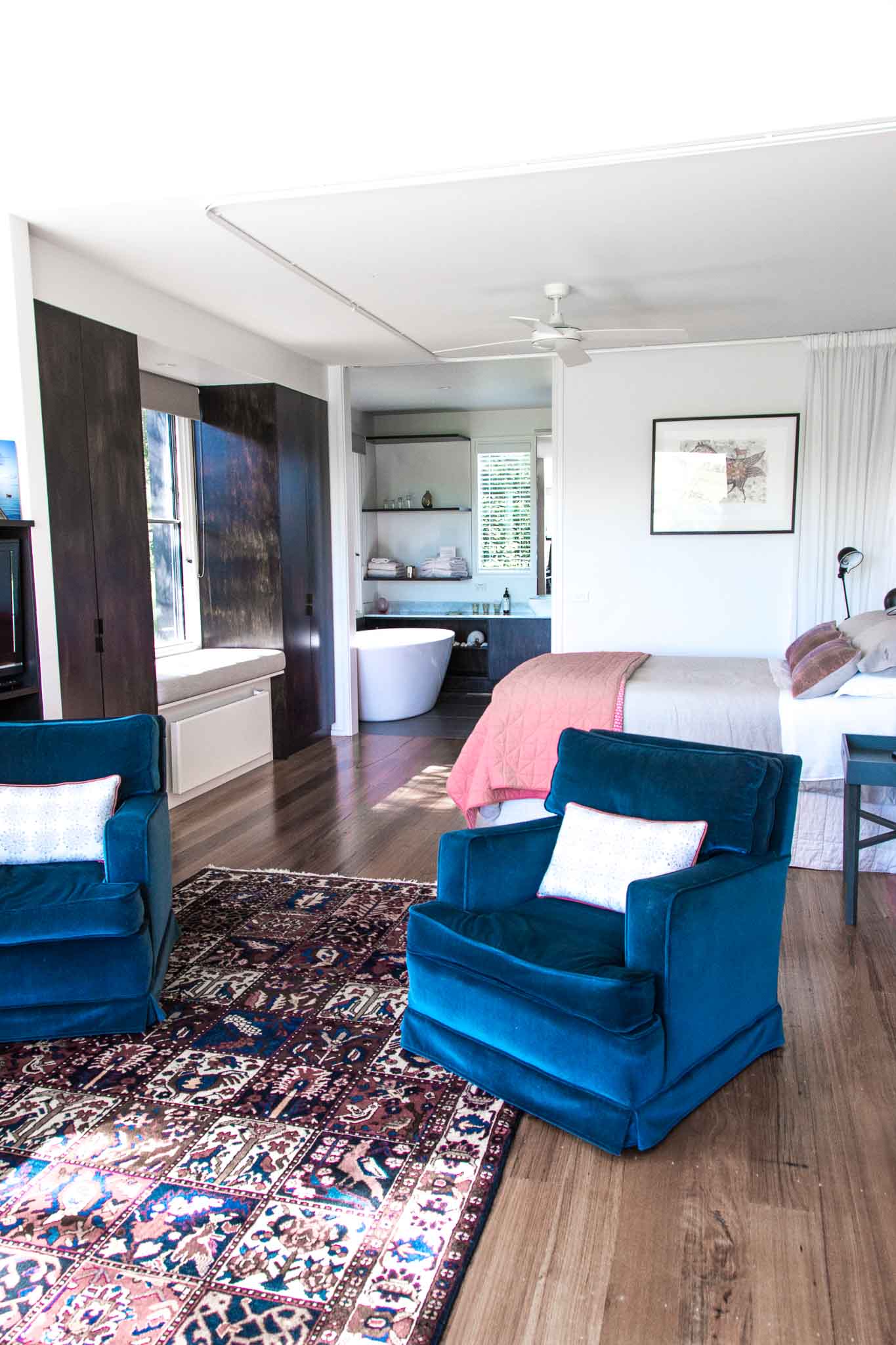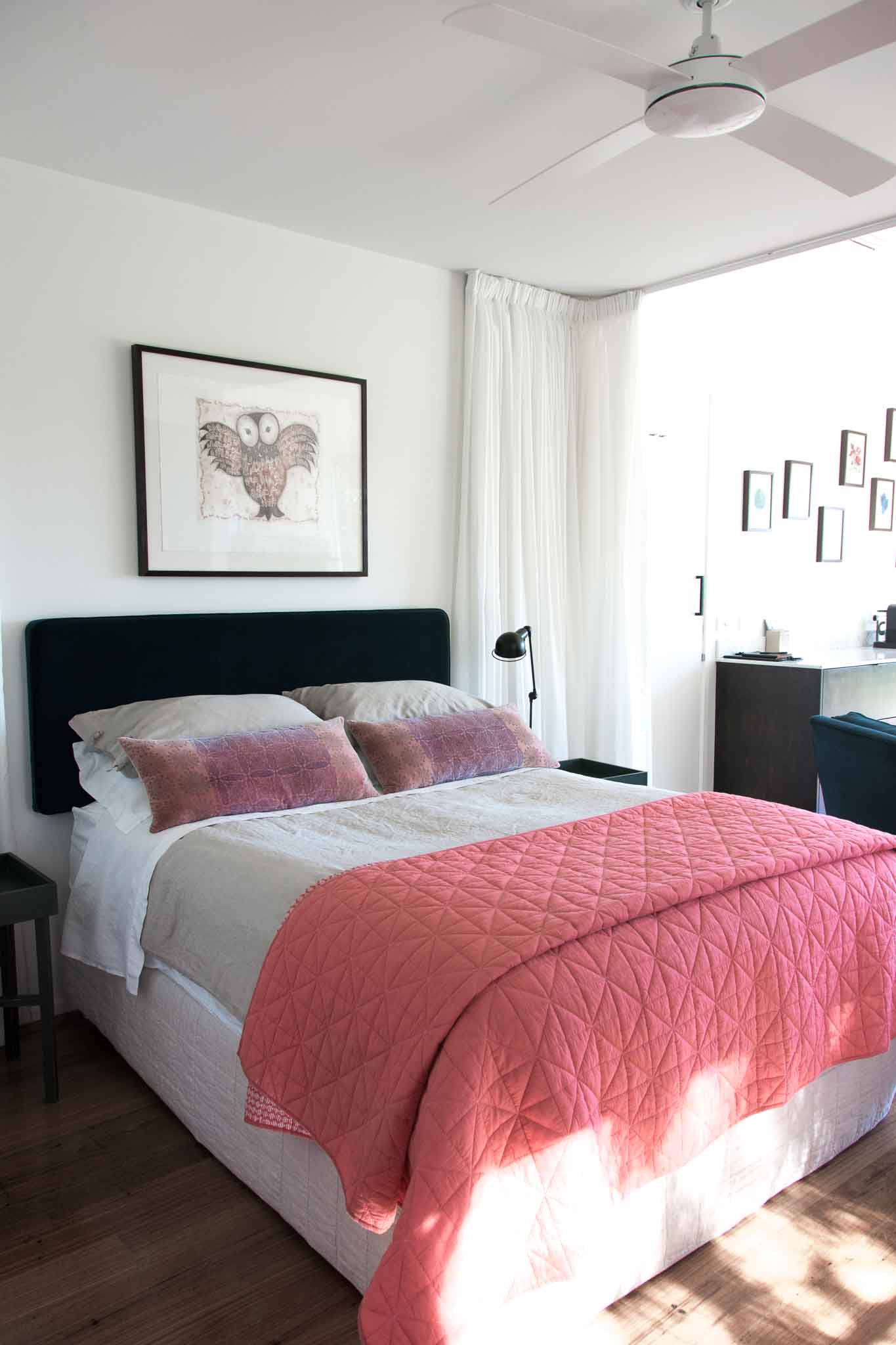 While the native trees and grasses offer natural and inviting habitat to local fauna, the foods produced from supplies grown onsite can be difficult to resist for visitors.  Penny, who admits to having been obsessed with food for more than thirty years, has a love of fresh produce that manifests in the meals and delicacies available through the farm gate (which include a range of jams – rhubarb, fig, strawberry, plum, orange and lemon marmalade –jars of artichokes, and white and red balsamic vinegar, most of which are made onsite with their own harvests). Graeme contributes with a range of cordials, including the ever-popular Rhubarb Cordial, which mixes deliciously with a little gin on ice and a sprig of mint.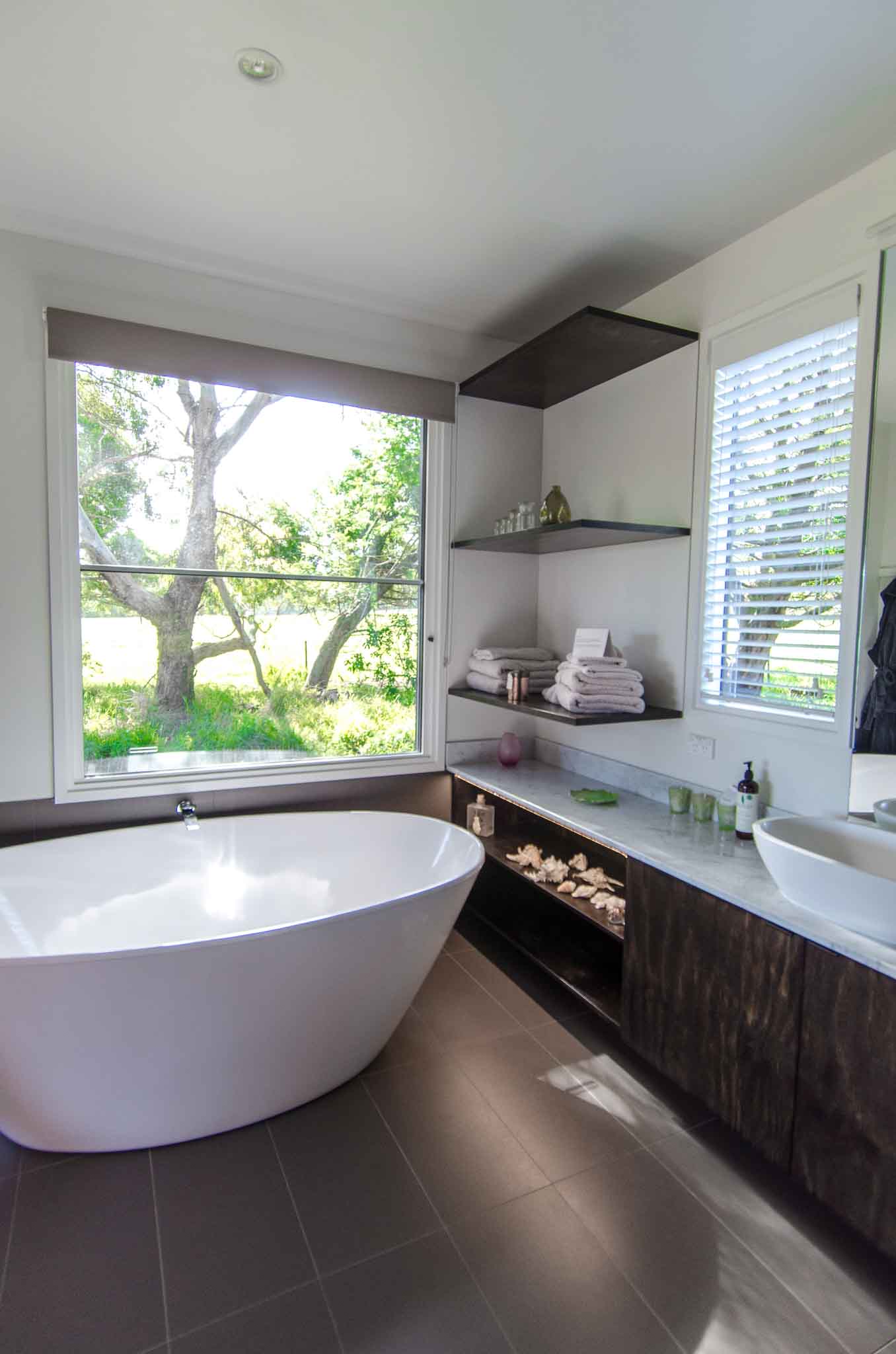 But it is the olives that receive most attention. Forget yourself for a moment and you might think you are in Tuscany, the Peninsula being located at similar latitude to the exotic Italian region and offering an amiable climate to the Tuscan varieties of trees planted at Hart's Farm: Frantoio, Pendolino and Leccino. From the fruits of these trees they produce award winning extra virgin olive oils and several varieties of table olives.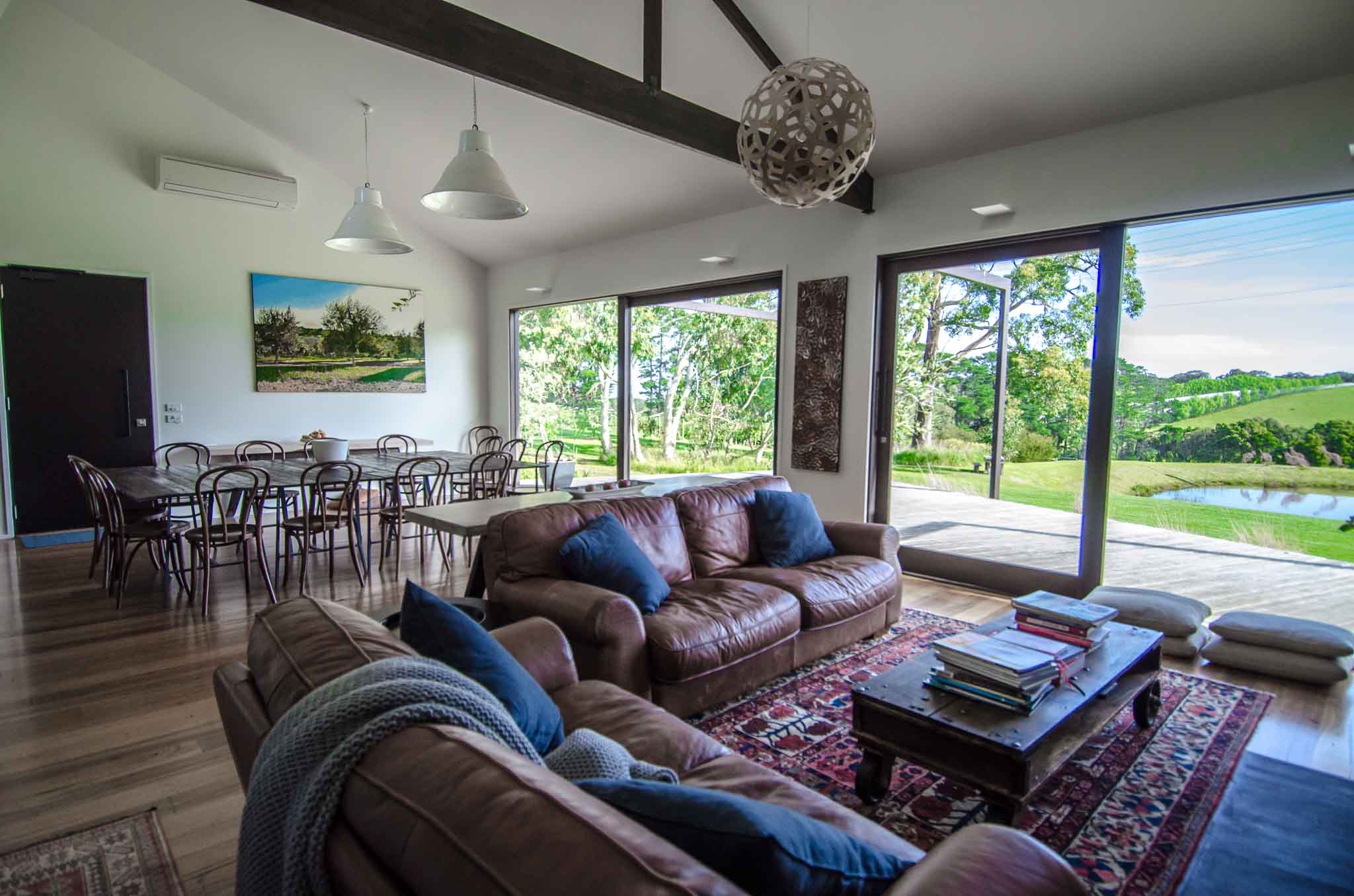 And they're happy to share a few of their secrets. Cooking classes are run in the new kitchen, and the Millennium Shed using the wood fire oven for pizza making classes. During harvesting in May and June each year you can book a place to join in the olive picking – including instruction on how to prepare them for eating – and pizza days.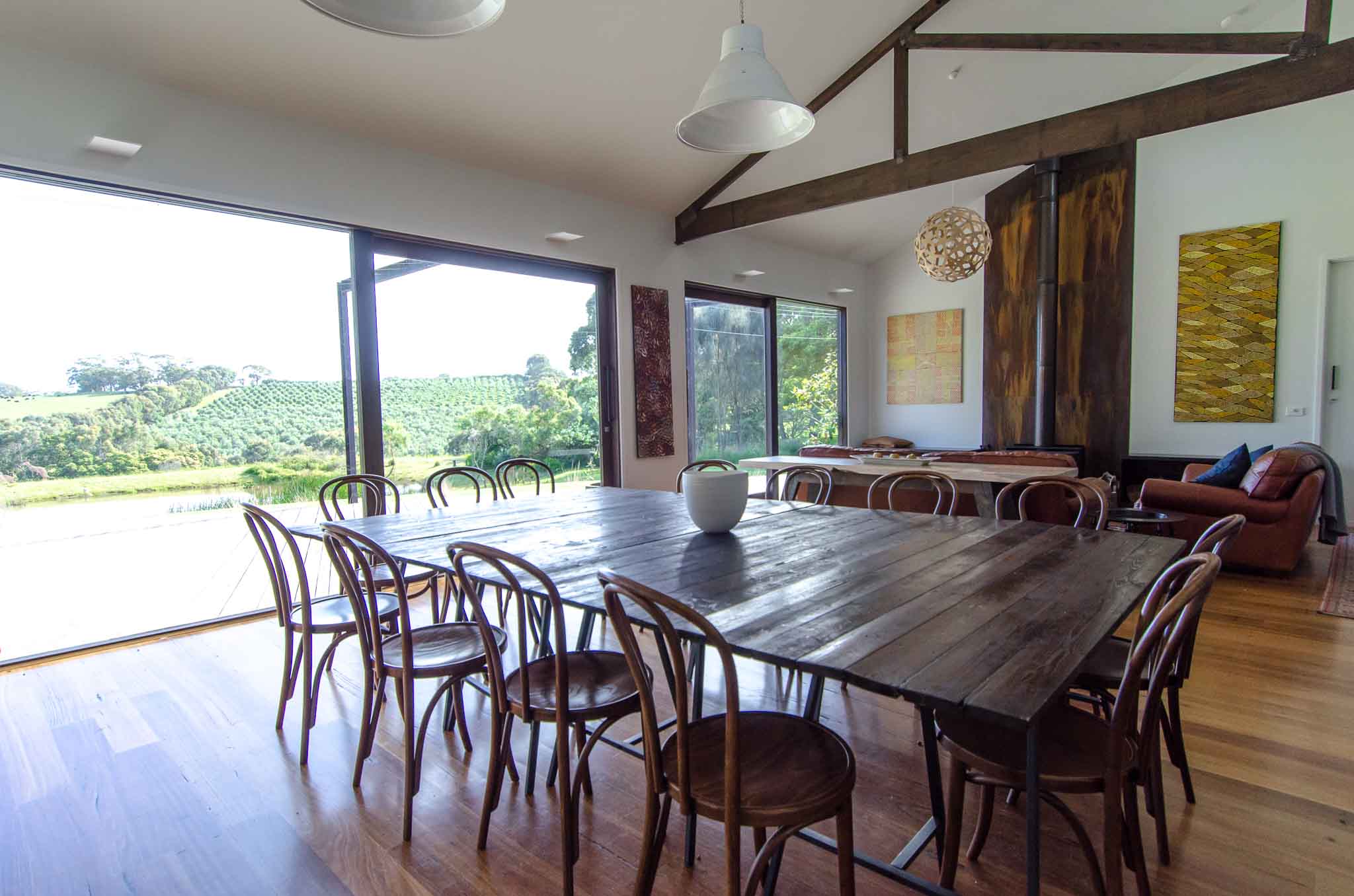 To work up to – or work off – all that beautiful food, there are many activities close to hand. For a peaceful stroll, you needn't leave the property, wandering through the olive grove and orchards, perhaps encountering native visitors along the way – such as rosellas, kookaburras or owls – or even ducks near the dam, some of the free range chooks or Penny and Graeme's loveable dogs Coco and Dudley. Or venture a little further and you'll find the beaches of Westernport or Port Phillip Bay and a range of nature walks in between, as well as hot springs, golf courses and horse riding. Of course, if you're just getting starting in getting a taste for the Peninsula, there are several local wineries, markets and more farm gates nearby.
But be warned, you may find yourself never wanting to leave.  For more information visit the website.