Butterfly Retreats in Red Hill is an experience for the whole family.  Set on four acres of cleared grassland with mature European trees, fruit trees and an olive grove, there is something special to experience everywhere you wander throughout this picturesque property. Nestled between Lindenderry at Red Hill and Eldridge Estate, the property is flanked by vineyards providing a colourful vista ever changing with the seasons.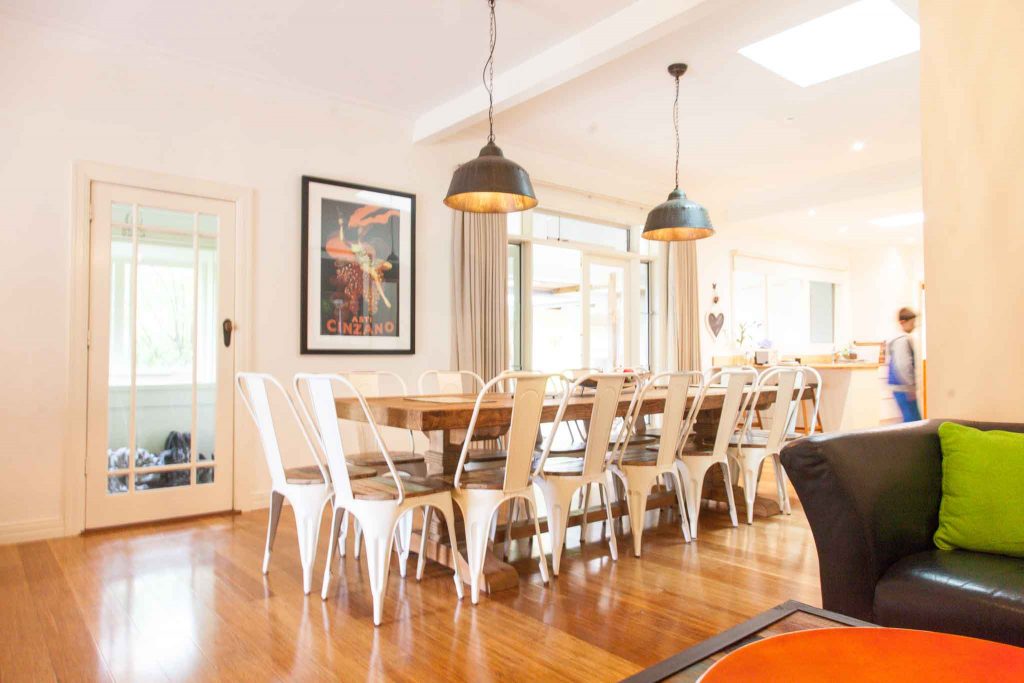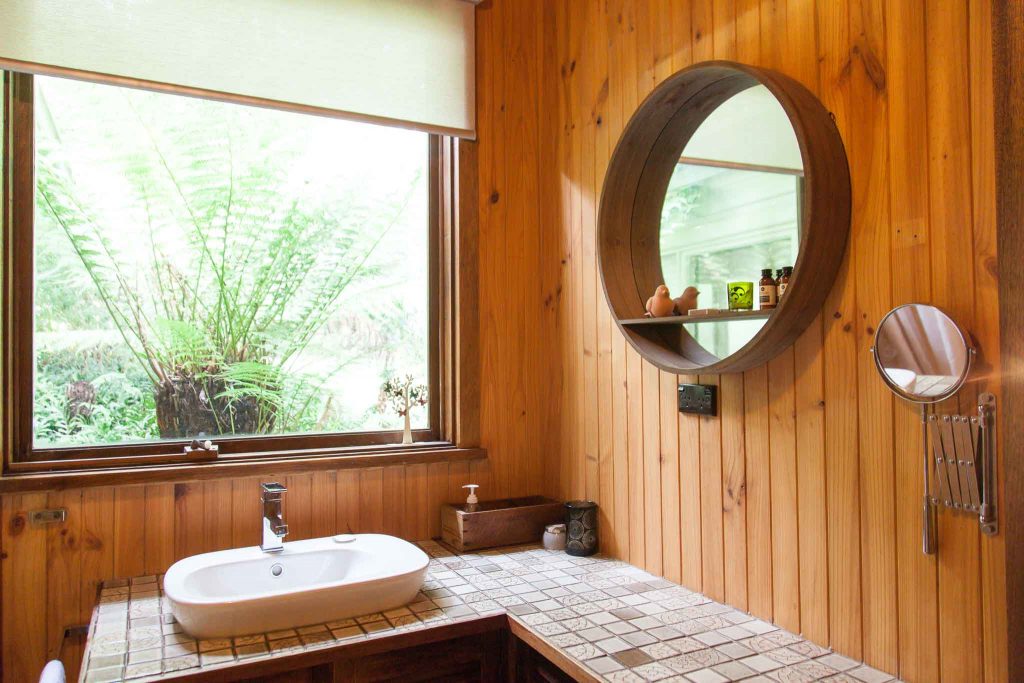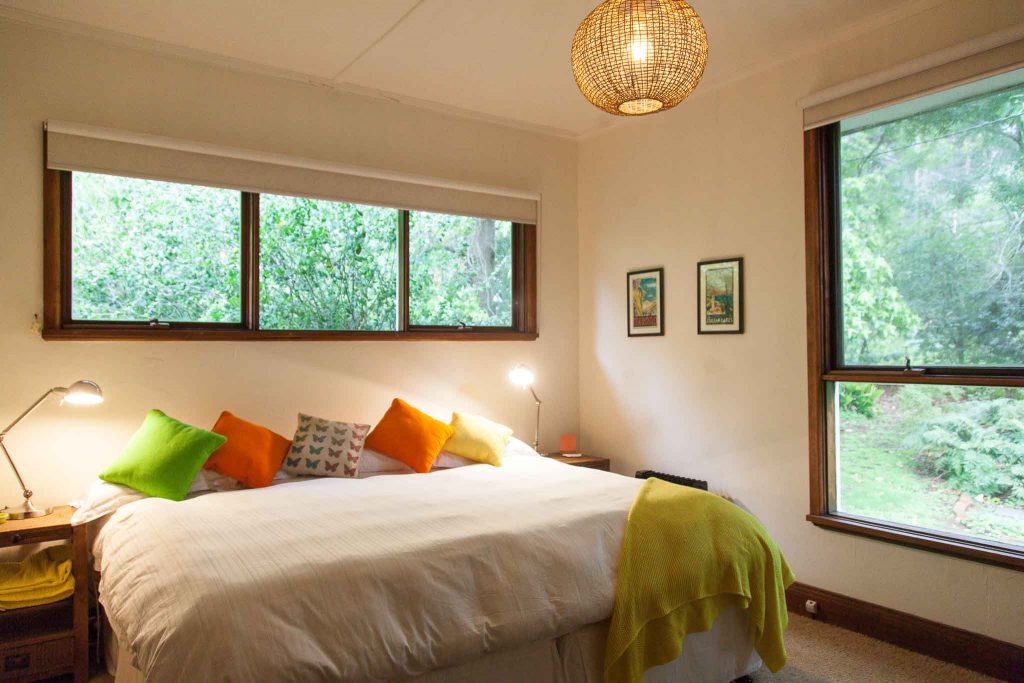 Owned by the Russo family, the concept for the property evolved from Claire Russo, who at the age of 31 was diagnosed with thyroid cancer.  With the support of her husband, two young children and extended family, Claire harnessed her illness and won the battle, and turned her victory into Butterfly Fitness and subsequently Butterfly Retreats  – the thyroid is shaped like a butterfly and hence the name.   Set in the centre of Red Hill, the Butterfly Retreats property abounds with quinces, several varieties of apples, olives, macadamias, pomegranates, figs, a vegetable plot with zucchinis, tomatoes, corn, kale and more, large areas of lawn, a fairy garden, oranges and lemons in the 85 year old citrus grove and even ancient Shakespearian fruit tree called a medlar.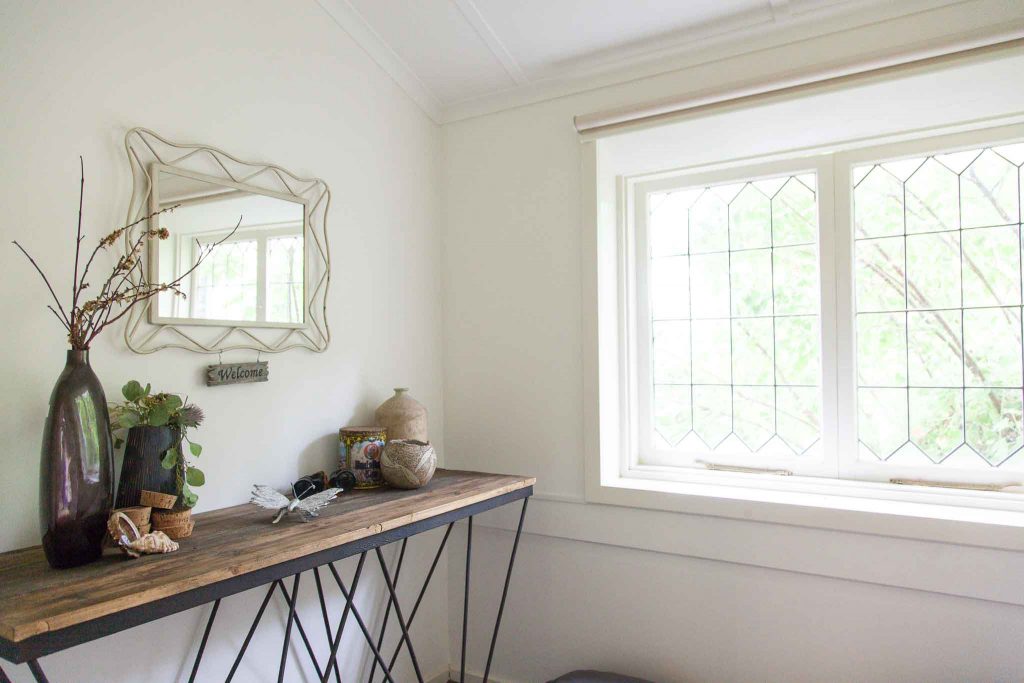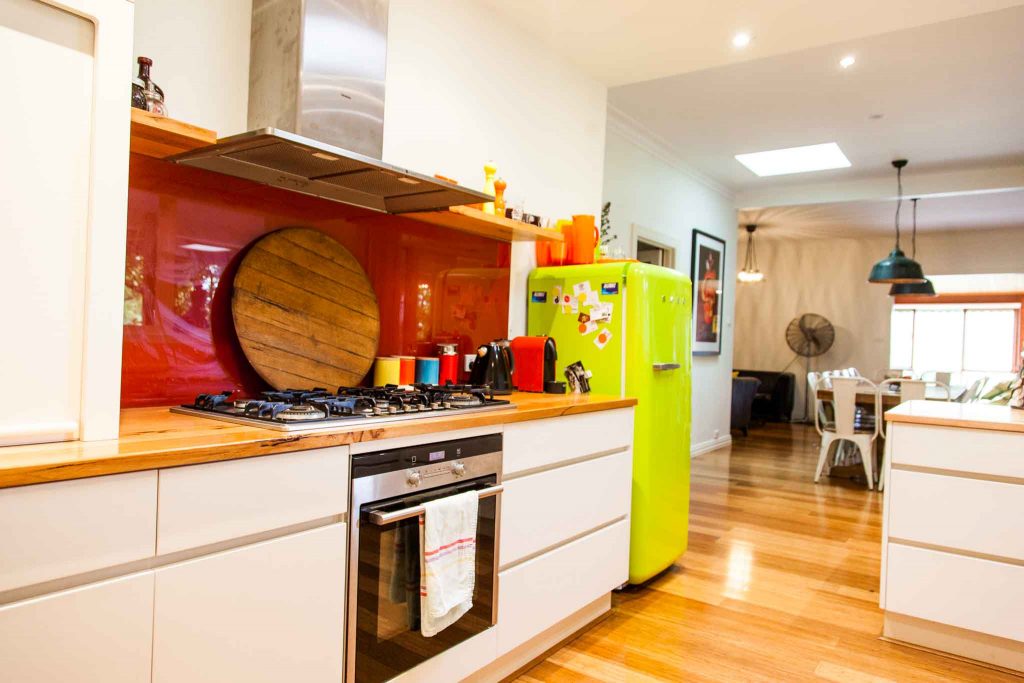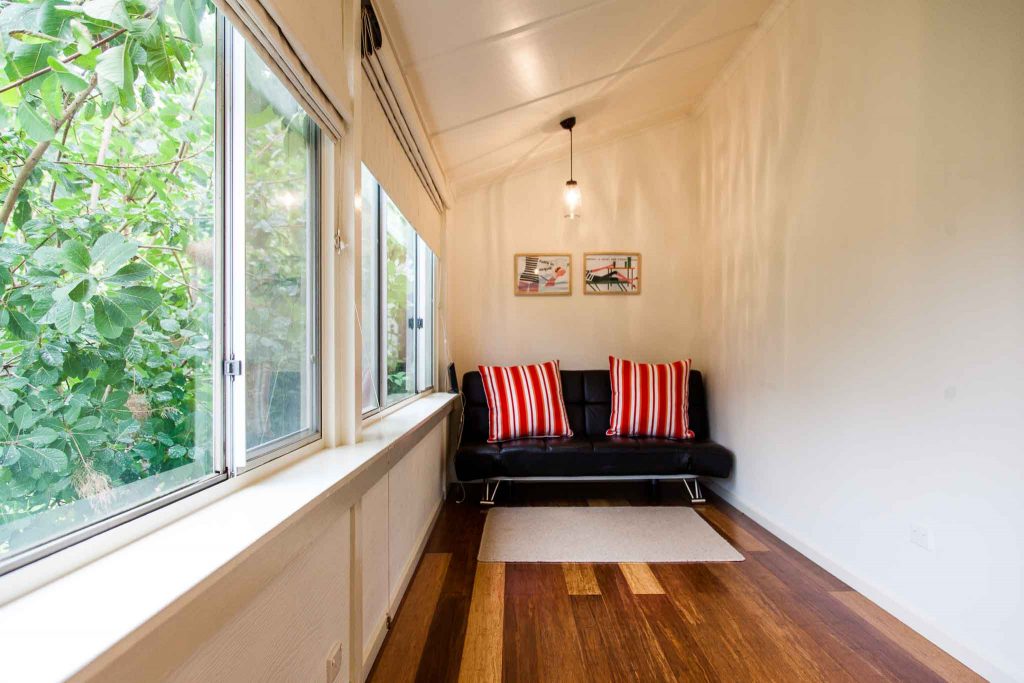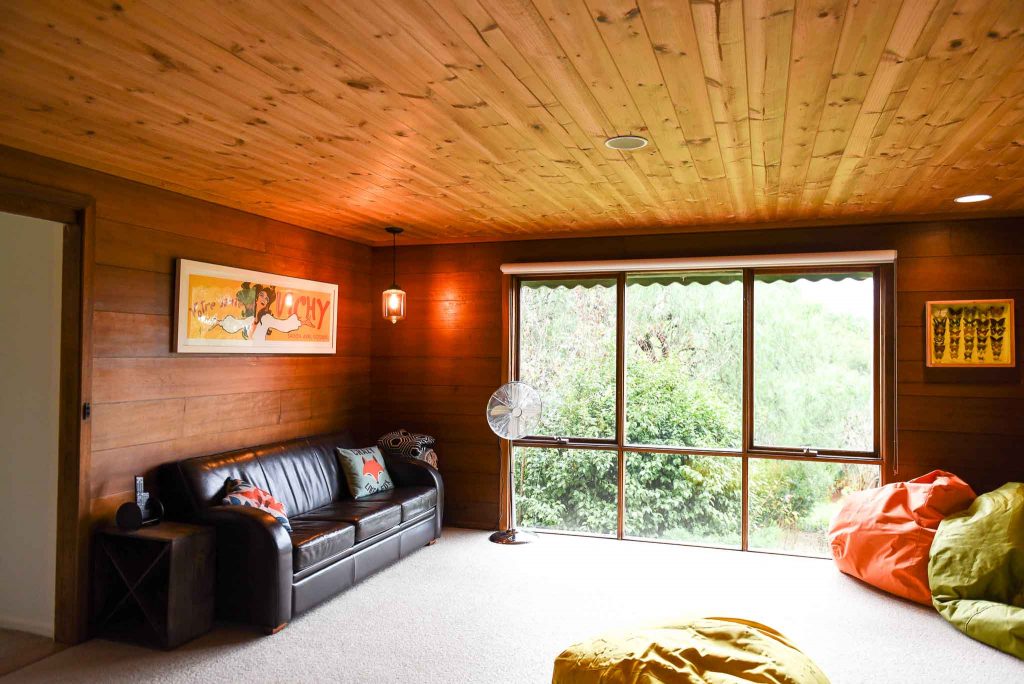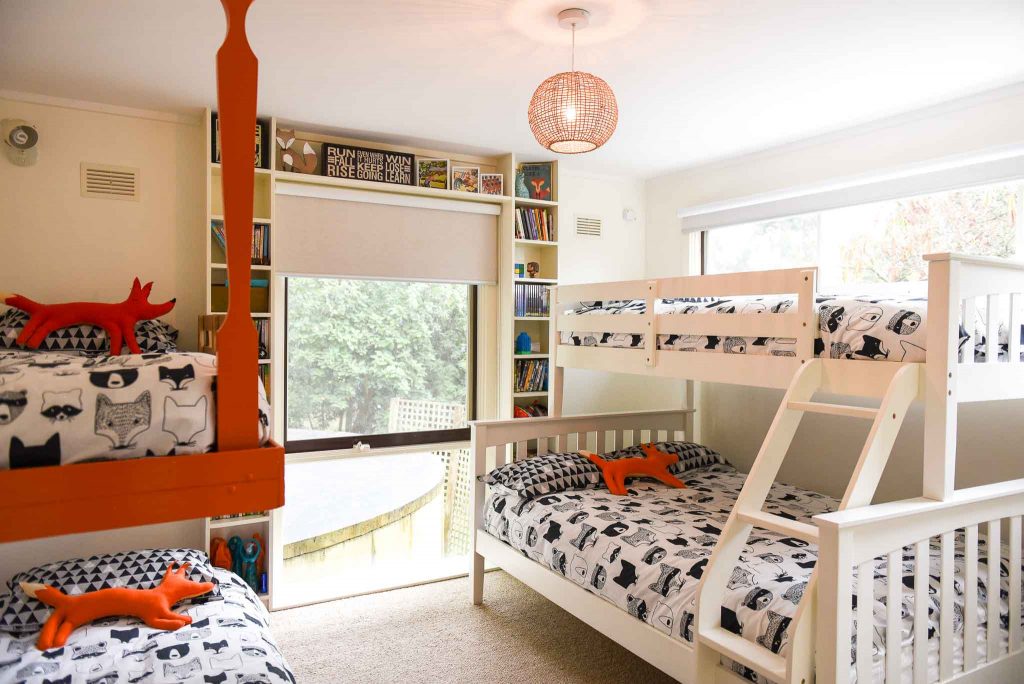 Butterfly Retreats offers an accommodation and getaway experience for large groups, comfortably sleeping nine people with the facility to accommodate any number of people as long as they can fit (air mattresses are supplied at an additional rate for the length of the stay).  The large, comfortable and stylishly decorated home has been designed with family and friends in mind.  And while there are lots of activities to enjoy within easy reach of the property (restaurants, wineries, cafes, bushwalks and the ocean), the Russo family have made sure you can easily occupy adults and children for days without ever having to leave.  Bookshelves are filled with dvds, board games and novels, and there's an entertainment area and a cosy fireplace.
Outdoor activities are very well catered for, with an outdoor games room that has a table tennis table, basket ball shoot out, pool table, darts and more,  and an outdoor games cupboard comes complete with bocce, badminton and boules  ready to set up on the vast lawn . Tennis racquets are also supplied for use at the nearby tennis club to which guests have access.  There's an outdoor bar, plus cushions, deck chairs and a picnic set and blankets, so long sunny days are all set.  The kids will be outside playing all day, or be hanging out in the games room, so you might not see them for hours.  (Walkie Talkies are on hand so you can keep in touch).  And for the icing on the cake?  A complimentary Johnny Ripe apple pie awaits your arrival.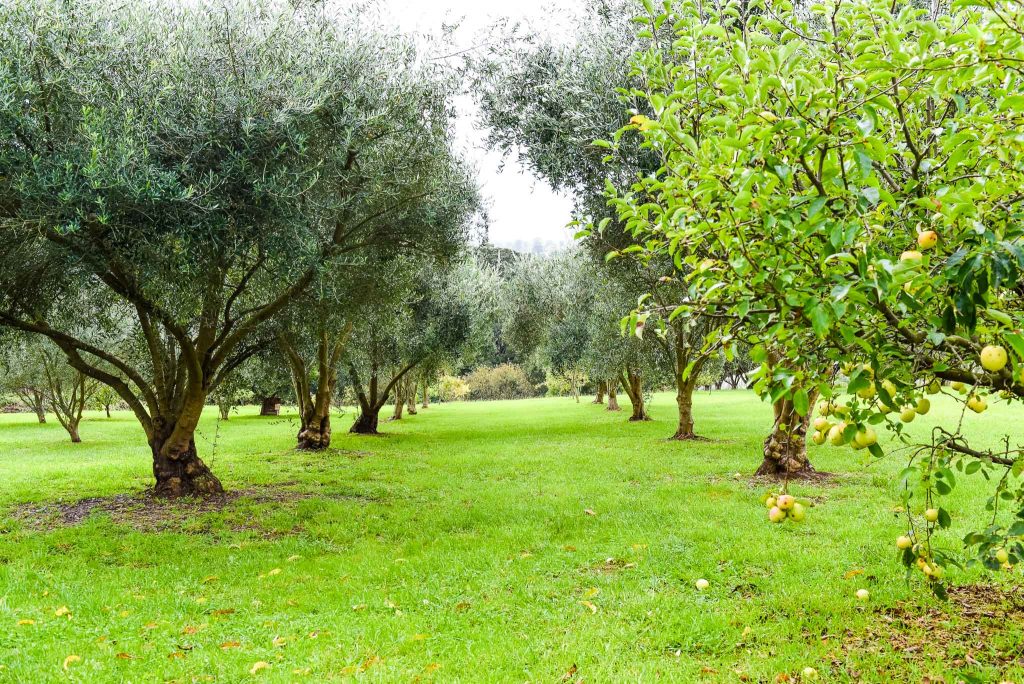 The Russo family has big plans for Butterfly Retreats.  Very much focused on the local community, they will soon be opening Butterfly Gallery and Studios where they will hold exhibitions for local artists as well as collaborative events.  Claire will also be holding fitness retreats and classes under her Butterfly Fitness brand, which will be a very welcome addition to the surrounding community and provide a wonderful experience for visitors, travellers and tourists. Guests at the property are welcome to use the on-site facilities, with a fully equipped personal training studio that offers a range of training options including spin bikes, a rower, boxing, kettlebells, barbells and weights.  Training sessions and bootcamps can be arranged in advance with Claire Russo who is a qualified personal trainer, or you can make a weekend of it by booking in to a complete Fitness Retreat.