A lifelong ambition to create a quality experience and product is the Red Hill Candle Co to a tee. Follow your nose to Red Hill Candle Co; we'll guarantee you leave better for the experience. Red Hill Candle Co is a vision brought to life by larger than life Ebony Flett, with a genuine love for the Mornington Peninsula and a genuine desire to provide something better.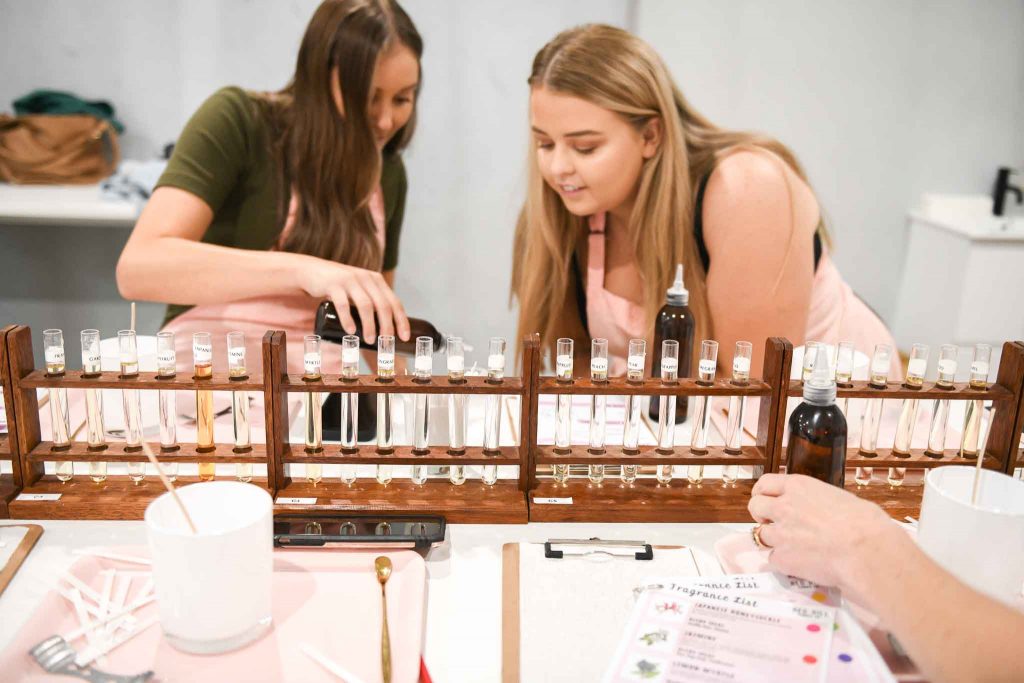 In this case, quality scented products – candles and room sprays – created with due love and care. They also believe that nature is beautiful and sensual. They love to surround themselves in an environment of raw ingredients to develop dynamic fragrances that explore the beauty of plants and flowers.
The act of aromatherapy through lighting a candle or spraying a scent is a simple, age-old gesture performed for practical, spiritual and even aesthetic reasons the world over. It provides solace for all – regardless of whether you are dealing with turbulent forces or raising your spirits. For centuries, scented formulations have provided joy to many, and this artisanal tradition continues at Red Hill Candle Co's production facility in the bustling Dromana Industrial Estate. First opened in December 2020, not even a global pandemic could put the dampeners on this heartfelt project. The facility includes a retail space and the chance for guests to create their custom candle and scent fragrances through their workshops.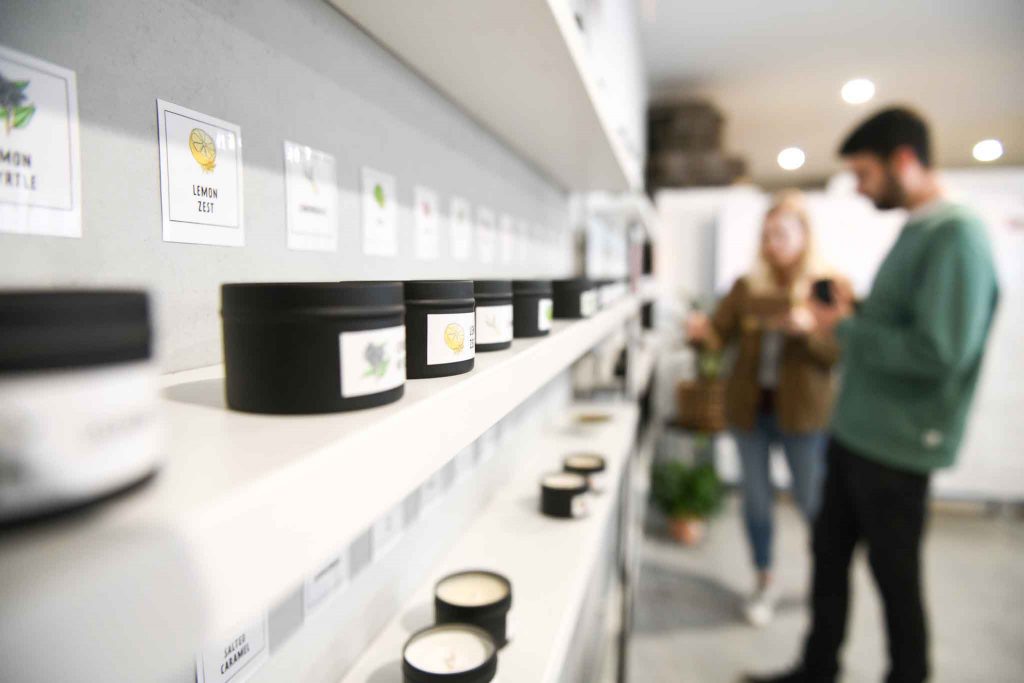 Their Soy Wax candles are tasteful and stylish. Once lit, the white glass allows for the gentle glow and flicker of the flame to create a gorgeous ambience and natural warmth to your home. Whether you are looking to lift the energy of a lounge room, enhance the mood in the bedroom or to create a sense of peace in the bathroom, these natural soy candles are a perfect balance. They only use 100% pure cotton braided wicks, selected especially for their optimal use with our natural soy wax. Being lead and nickel free means that you can burn your candle with reassurance knowing that the wick won't smoke and that harmful materials won't disturb your space. Their natural soy wax is also Kosher and free from paraffin wax making it safe for all the family.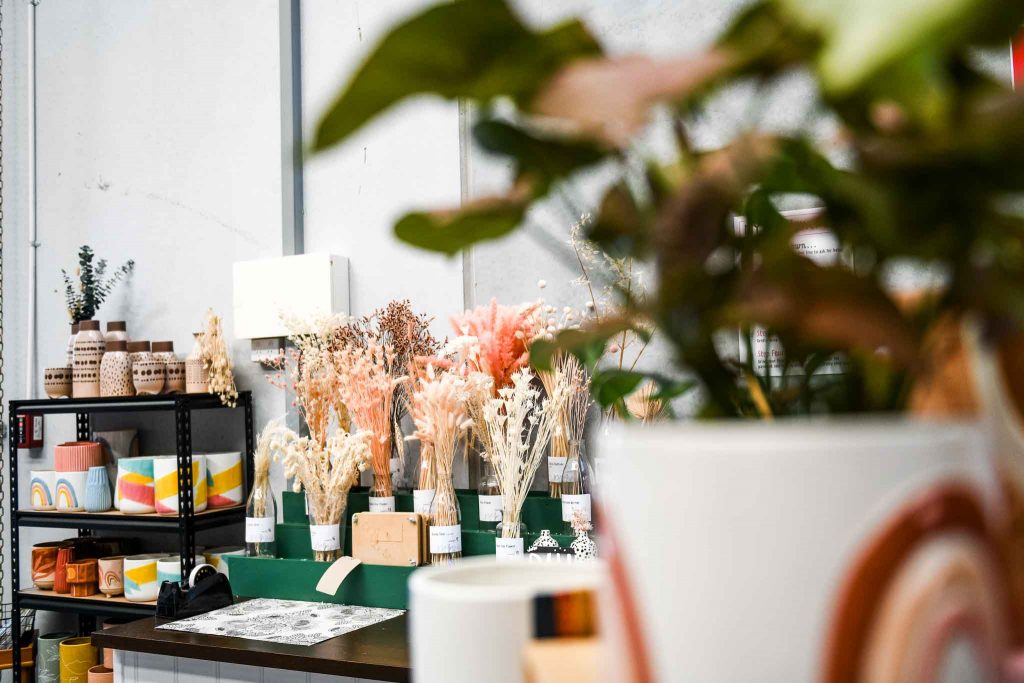 Their Therapy Soy Candle Range are made with pure essential oils. Not only do these smell divine, but they are also packed with health benefits and oils known to alleviate stress, give energy and assist clearing the airways. They come in three different scents and include Stress Relief (Orange, Ylang Ylang, and Lavender) and Clarity (Peppermint,  Lemon and Eucalyptus).
It goes without saying but all of their products are hand and heart poured on the Mornington Peninsula.
A note on their Workshops
The workshops are fun and hands-on and last approximately 90 minutes. Here you learn how candles are made and, more importantly, how different fragrances are blended. The workshops are specifically designed to be an introduction to soy wax candle making and mixing scents. At the end of the workshop, you will have created two of your very own custom fragranced candles. The workshops make for a unique celebration and have included Hen's Days, Birthday Celebrations, Corporate Incentive Programs or even Girls Day outs. Get creative! You don't need an excuse to come here; you need desire. Either way, it's an immersive experience that will linger in memory and scent well after you're home.
To join one of the Candle Making Workshops, click here. Their workshops often sell out weeks in advance; however, they run a waitlist, especially if you are keen on a particular session.