A successful freelance food stylist, Fiona Rigg loves all things organic, natural and aesthetically pleasing to the eye. Based in Red Hill, with a shed converted into a state of the art commercial kitchen that oozes style, charm and warmth, Fiona has used her business acumen, design skills, understanding of food and love of dogs to turn a passion into a business.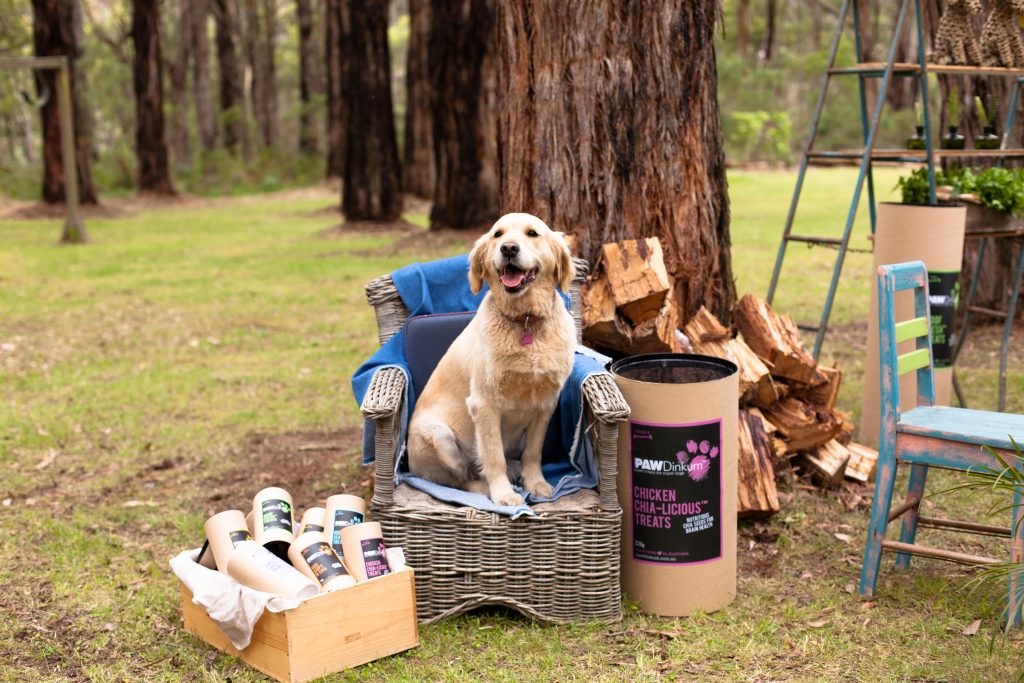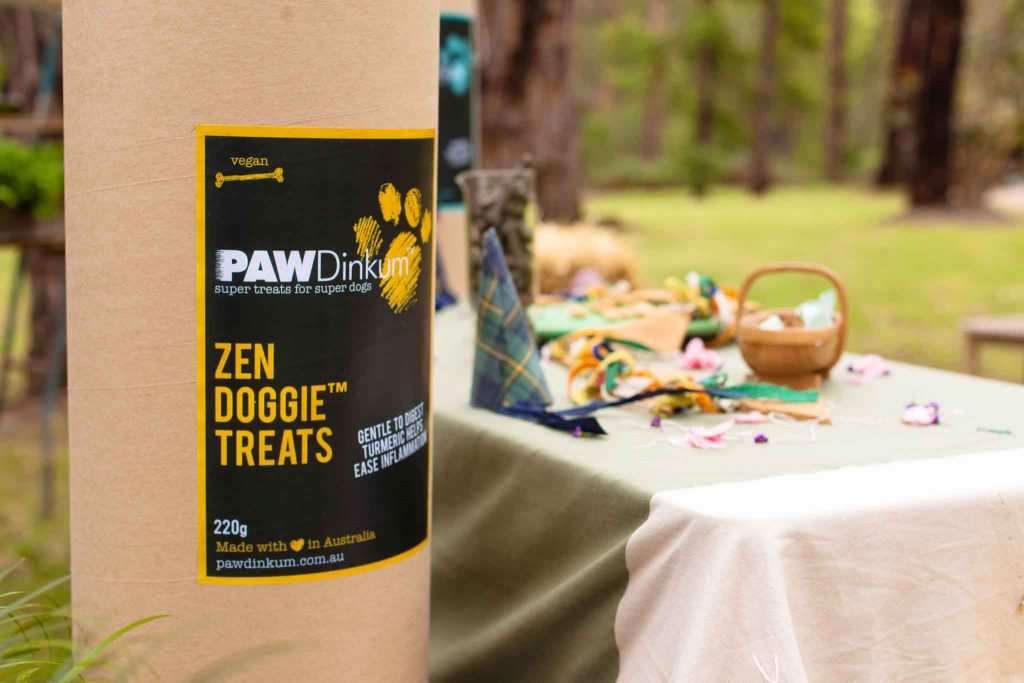 Fiona saw a gap in the dog treat market. She enjoys eating healthy food, so why not provide a healthy treat for your favourite pooches? She identified the common ailments for dogs – stinky breath, a lack lustre coat, achy joints, and developed a range of healthy treats to deal with these issues. With her food styling and recipe development background, Fiona had a sound understanding of ingredients and what combinations can work. Once she had researched and developed formulas she felt proud of, Fiona spent a lot of time consulting with Vets about what will really work for the general maintenance of dog health. Trial and error was of course a part of the development process, but the resulting treats have seen her range disappearing off shelves in stores.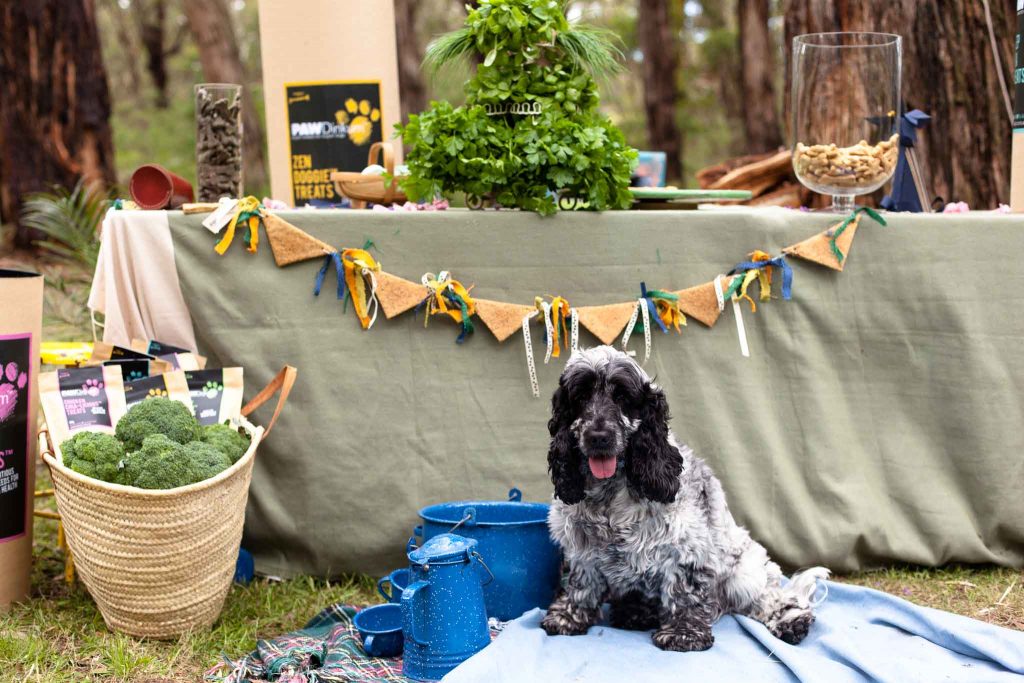 She has six products in her range, with four items forming the core, plus a Pup's First Treat and Dog Chips made of dehydrated liver to which she adds chia seeds. She uses turmeric in her Zen Doggie Treats which is great for joint pain, circulation and brain health, she added chia seeds to her Chicken Chia-Licious Treats (which dogs absolutely love) and she uses all organic ingredients including organic coconut oil and essential oils like Spearmint in her Woof Fresh Treat as well as parsley and charcoal which are great for the gut and breath (and a stinky butt). Her Deep Sea Treats are quite fishy, and she has added flax seeds which are great for the skin and coat.   All PAWDinkum treats are tested on humans for quality control!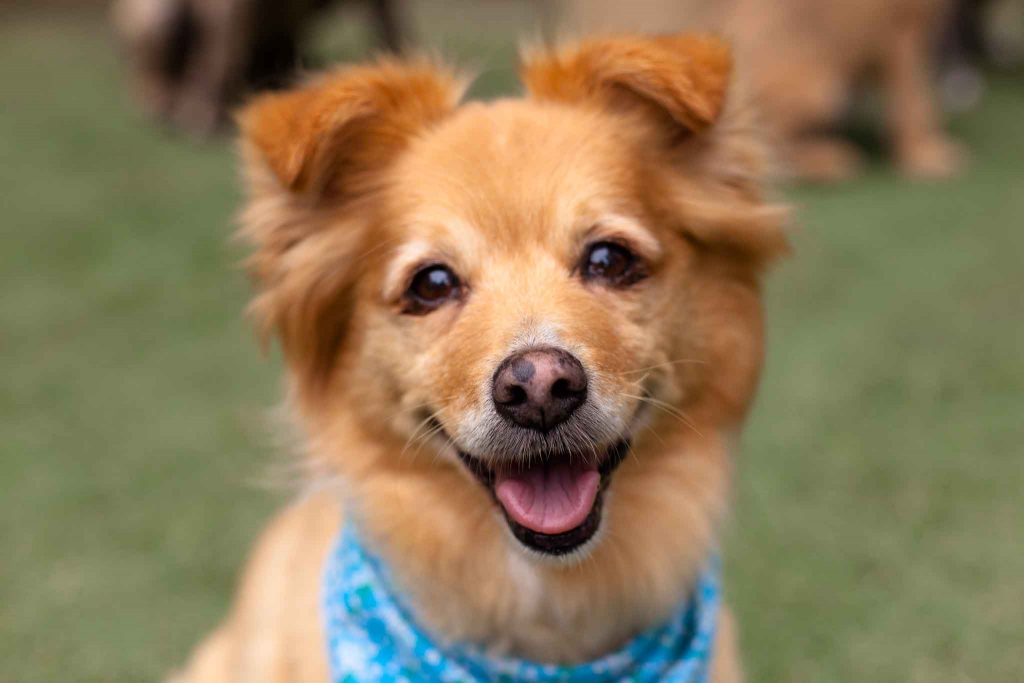 Next came the attention to detail with her packaging which is stylish, functional and environmentally ethical. All of the packaging is made in Australia and is recyclable, and she employs staff who are really in need of work. In this way she connects with the community, and the whole process has been formed organically, like the ingredients she uses.
Now in her third year, her connection with the local community is taking the business to new heights. With all her products produced in Red Hill, and with her employment of local staff, Fiona is now taking her range overseas with an export market in Japan and new ventures taking her products further afield. From little things big things grow.
PAWDinkum is now available online via pawdinkum.com.au, and ask for it by name at your local vet and favourite gourmet grocer.