Marion Rosetzky's hand-painted tiles, with their complex dot patterns and luxurious colours, have drawn comparison with the fabulous ceramic tile decoration of Middle Eastern architecture. Her work is unique and organic. Like any art, her work is undoubtedly informed, at least at a sub-conscious level, by existing concepts and ideas which will evoke different interpretations in each person.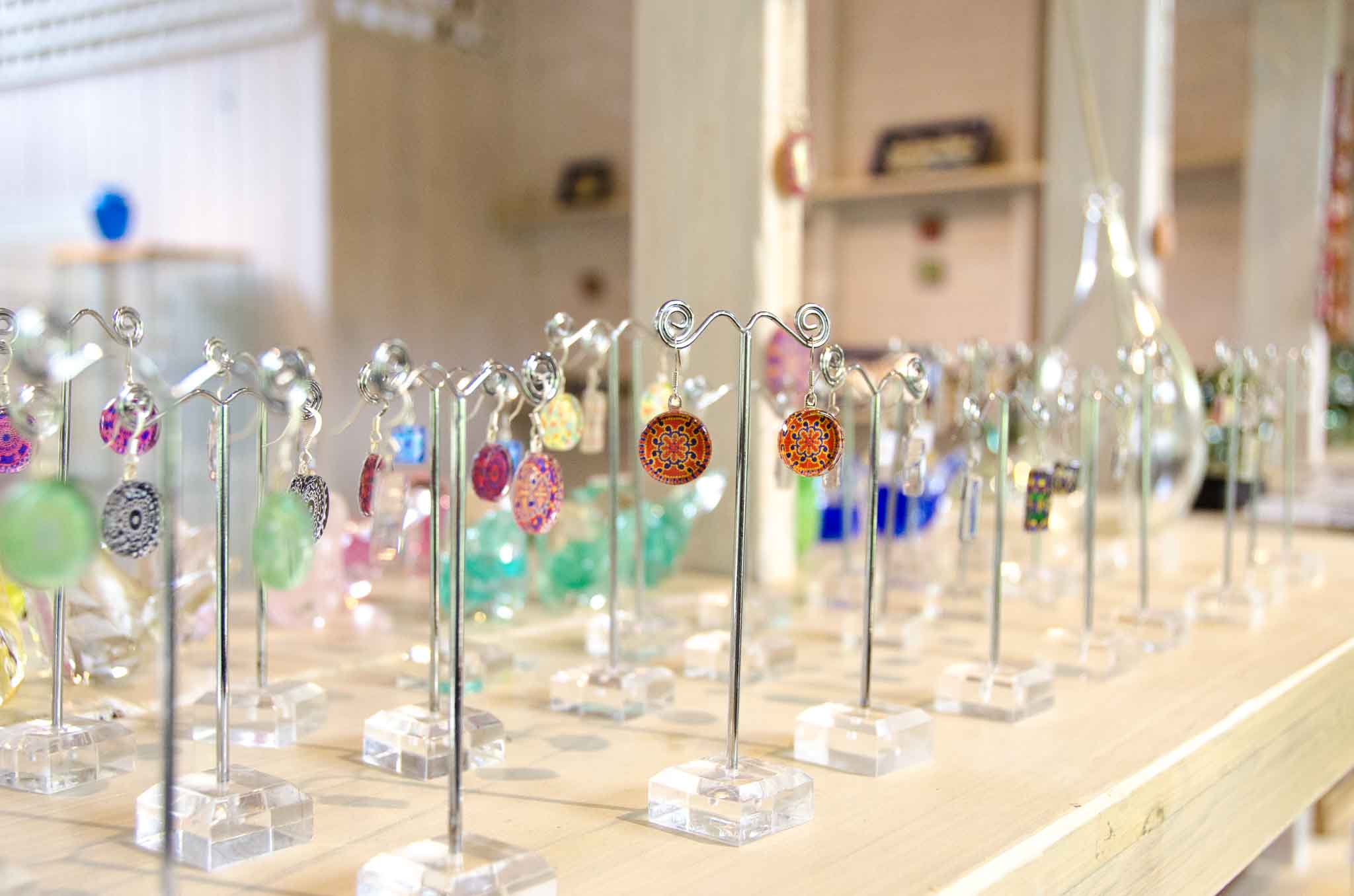 Her studio and home are nestled on a property deep in a lush gully of bushland in Red Hill. Large windows not only keep the studio awash with natural light, but keep the native bush and its chirping birds close.
"I feel we are the temporary guardians of this precious five acres of bushland," Marion says of the property which has a Land for Wildlife covenant on it.  Raised in Melbourne by European parents, Marion discovered and fell in love with the Peninsula through the 1960s and 70s. In the 1980s she and partner Bob Gunter purchased a Red Hill property – which housed a machinery shed that would be transformed into Marion's studio – setting in motion a series of fortuitous events.
Marion and Bob spent weekends and holidays camping in the shed with their blended family and friends until, in 1990, they built a mud-brick house and made Red Hill their full-time home. Having produced mainly functional domestic pottery for many years and undertaken a Fine Arts Degree majoring in Ceramics, Marion decided to add her style to the new home, and decorated tiles for the kitchen, bathroom and laundry. When they opened their house to the annual Somers Primary School Mud Brick House Tour, Marion placed some of her work on a makeshift table and it attracted attention.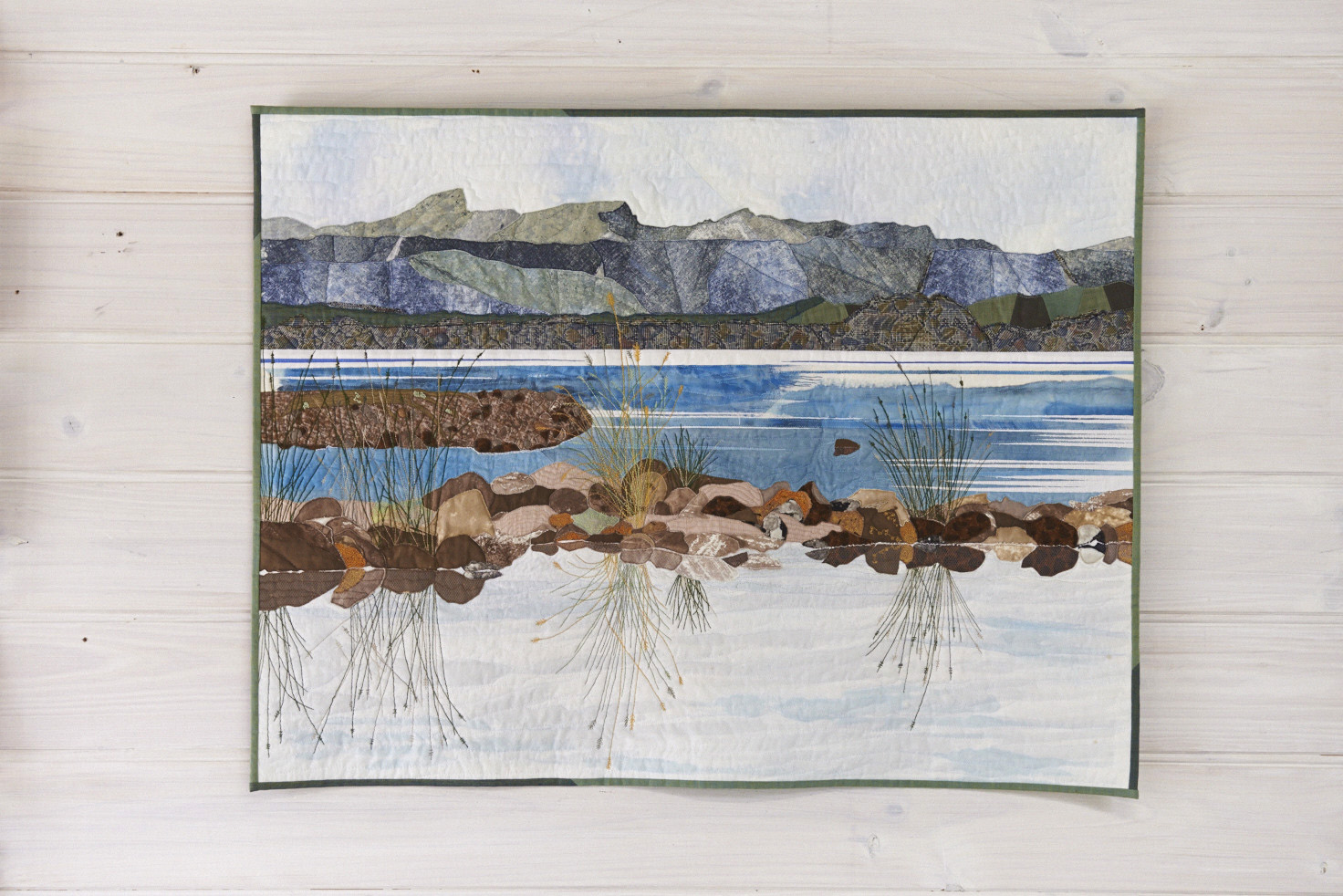 In 1992 she opened her gallery and was invited by the National Gallery in Canberra to create  Renaissance-style tiles for their shop to coincide with a 'Rubens and Renaissance' exhibition. This challenging project forced her to think in new ways about her painting style and proved to be a turning point.
Marion's  work can be purchased at her gallery or via her website. Tiles are sold individually, or may be ordered to meet your specific needs – in any colours for use anywhere.
The arrangement of the tiles together emphasises both their intricate repeating patterns and their  individuality. Viewed en masse the tiles have brilliant impact. They work in harmony but the perceptive observer will appreciate the subtle variations in the placement of the colours. Indeed, Marion says that it is this placement of colour that can give the impression of complexity to her abstract motifs. It's a fine art, but also one she finds meditative – which may explain her choice of music and surrounds that each tap into a sense of calm and help create a nurturing creative environment. The tiles are used in various ways by clients, including as feature tiles in walls, floors, fireplaces, pool surrounds, and pizza ovens as well as wall friezes, benchtops, and even as framed art.
Visitors to her studio gallery can watch her at work, often to the sound of classical music, and enjoy a coffee while perusing completed pieces. Her gallery also exhibits a diverse range of glass, jewellery, wood, textiles and ceramics by leading Australian makers, as well as a selection of hand made Fair Trade items. Recently Marion has added a unique range of glass tile jewellery incorporating her tile designs made by local glass tile jeweller – Anna Shalekoff.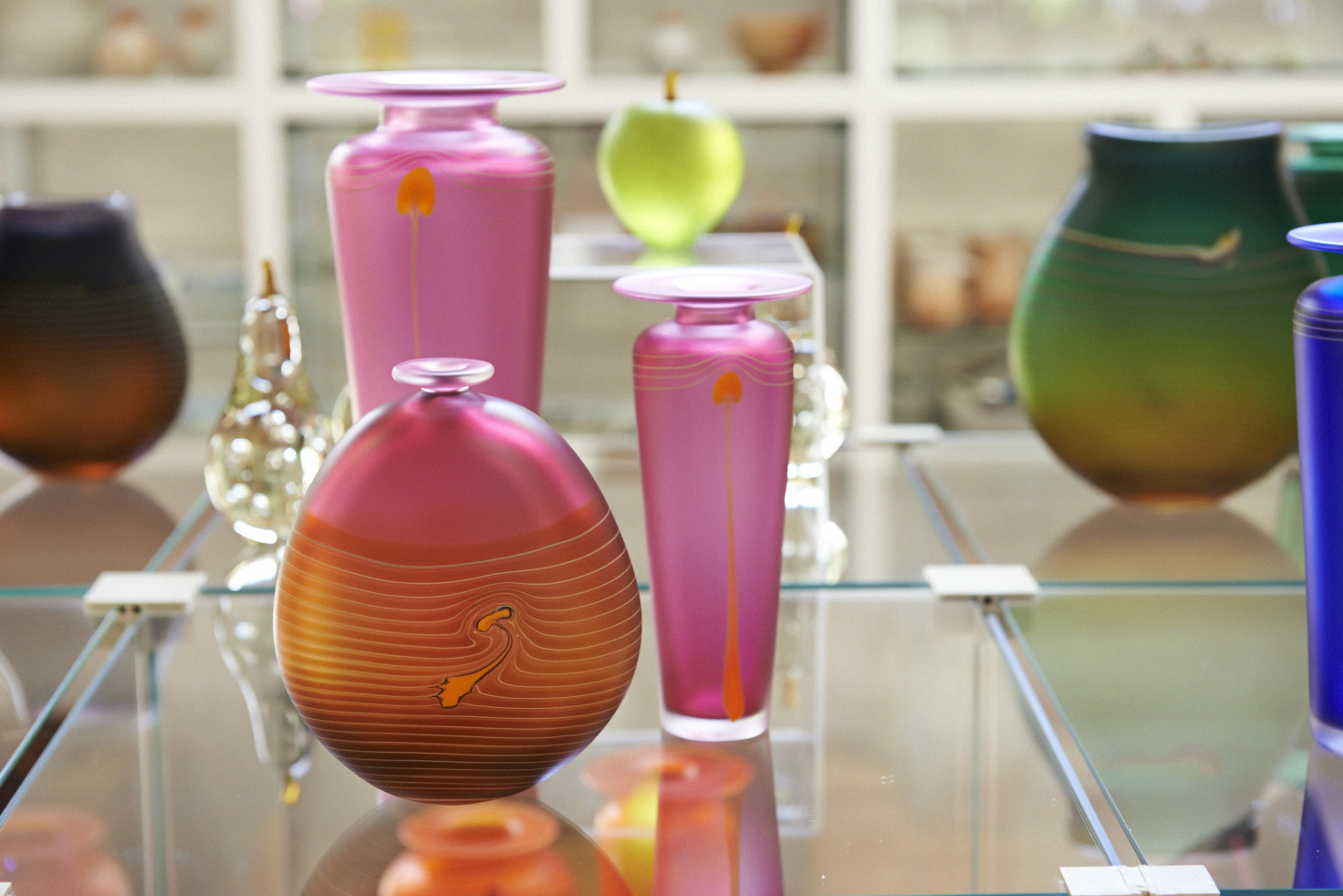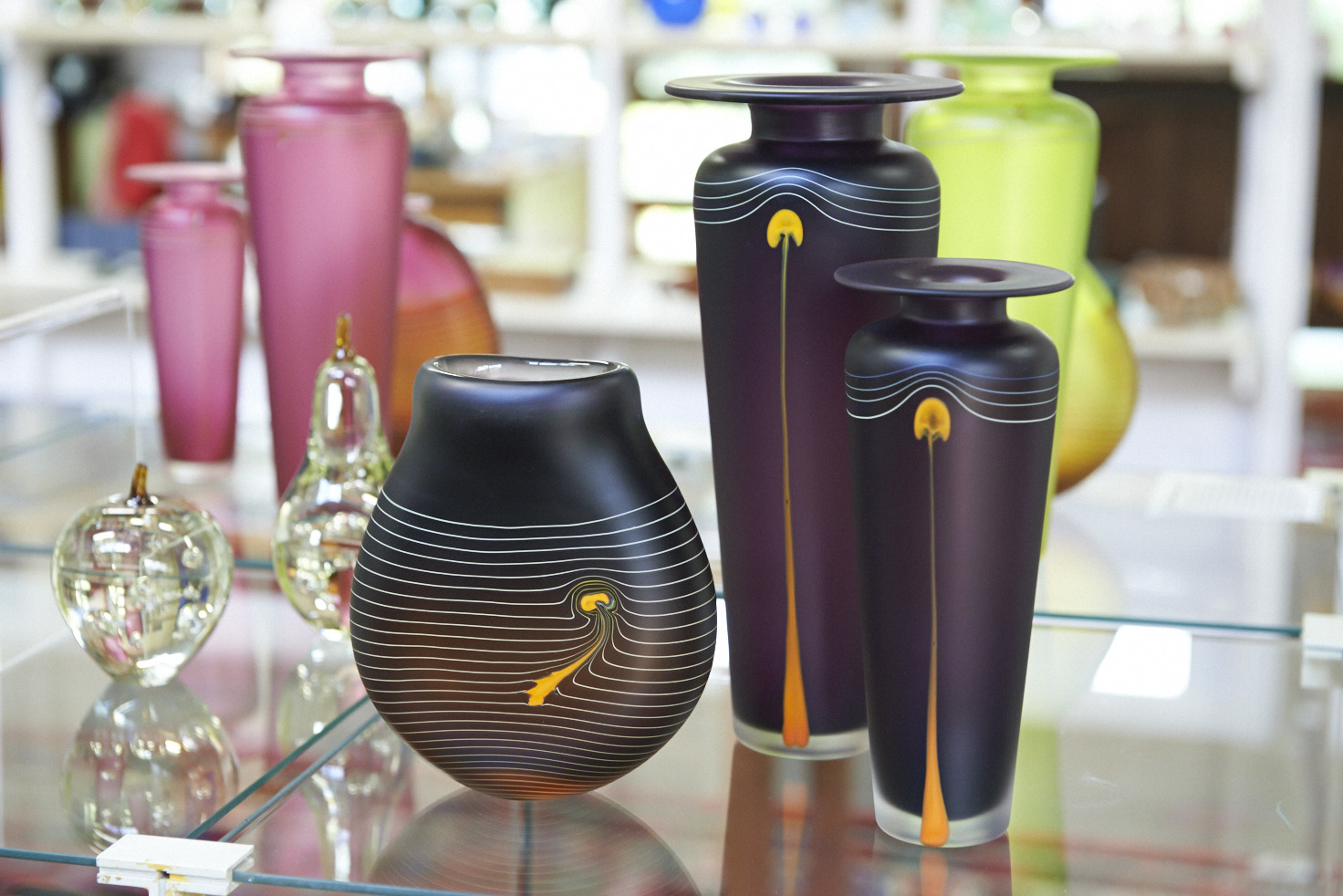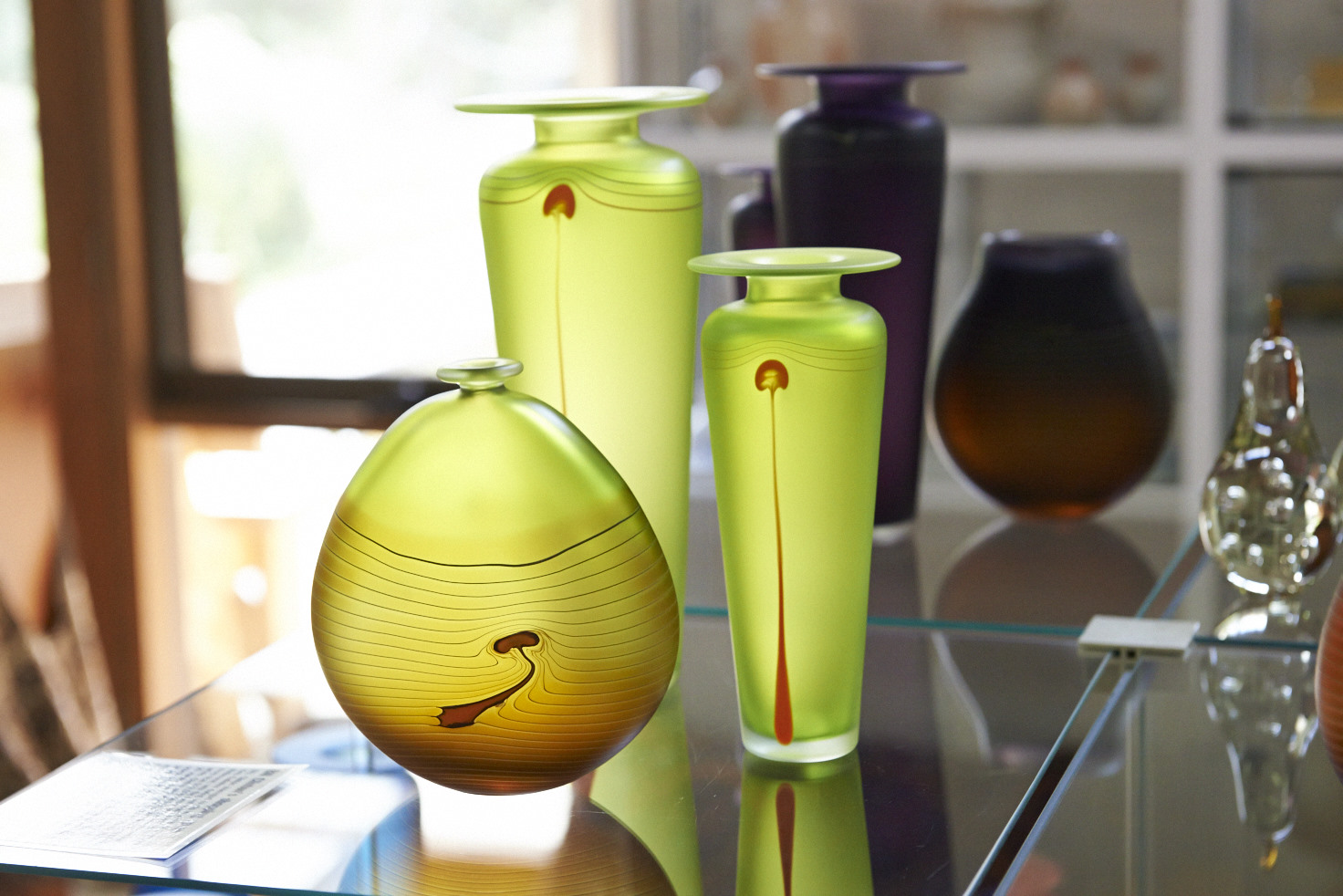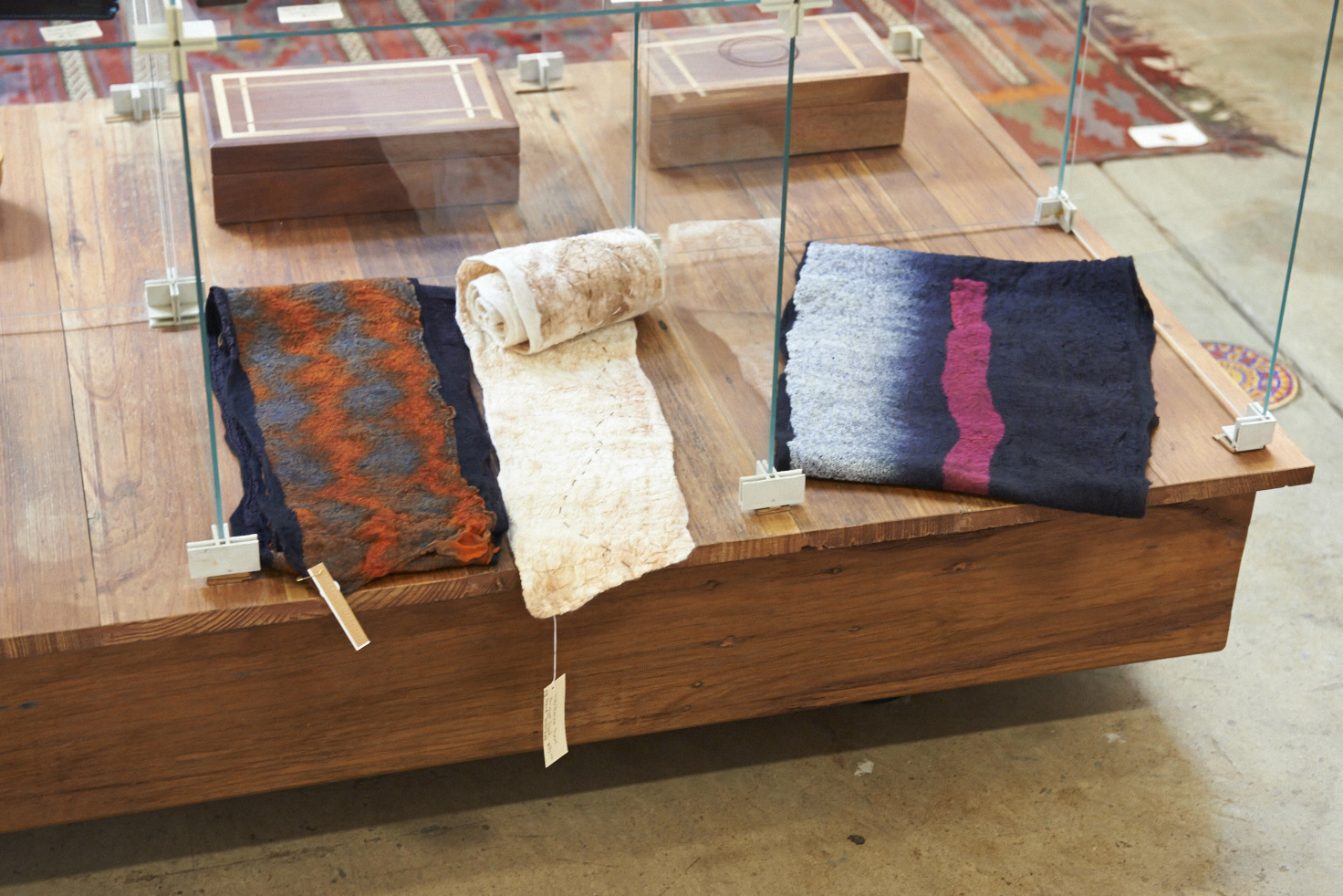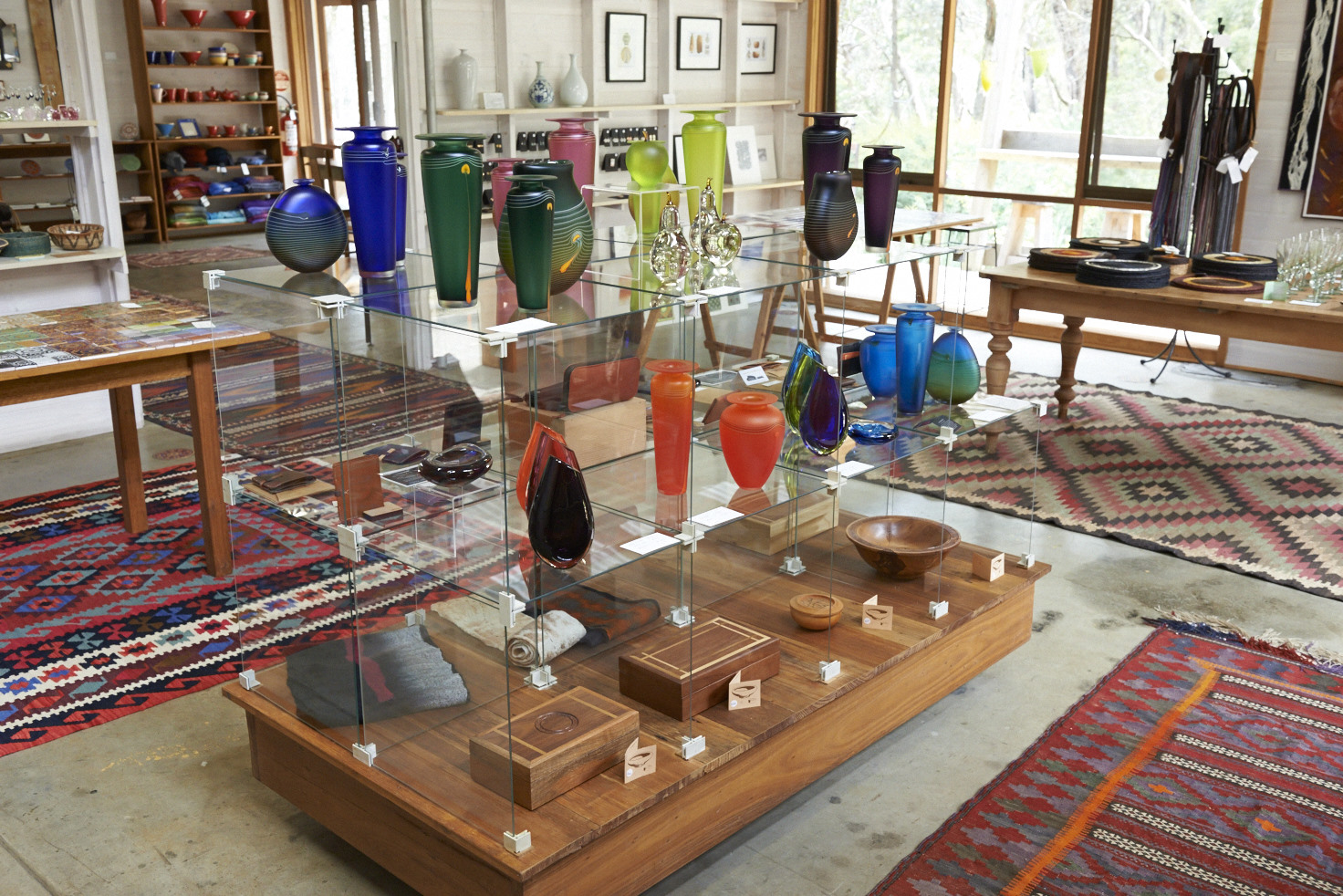 It is the tiles that stand out, both because of and despite their mesmerising, repeating patterns. Fundamentally the same but inherently unique, Marion also points out that being purely decorative, her tile designs are timeless.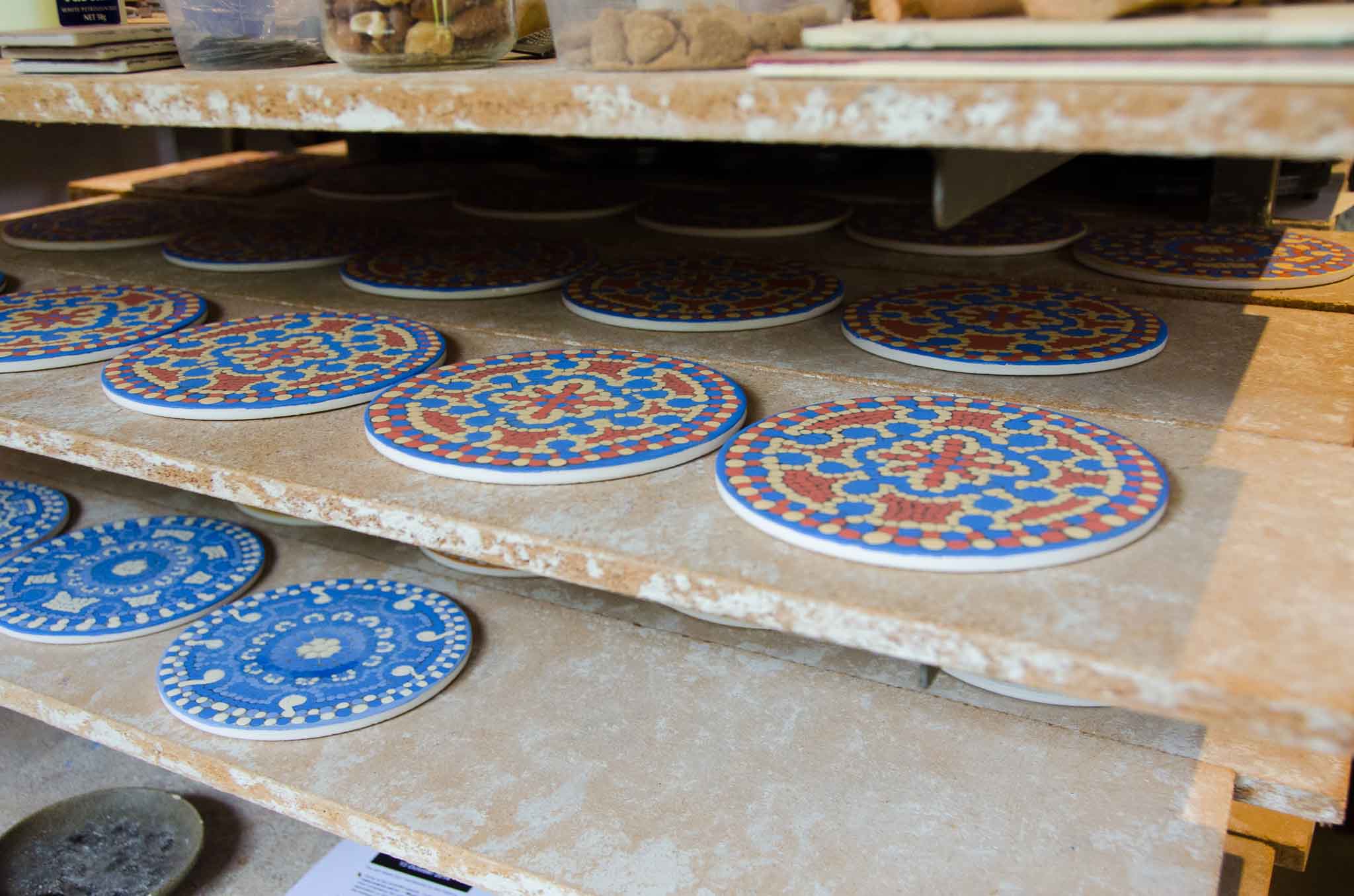 Which merely adds to the tranquil intrigue Marion's tiles can evoke, and why they hold something simple but undefinable – much like sitting among the gum trees, peacefully marvelling at nature.  For more information please visit Marion's website or blog.