It's a good thing the name reminds you where you are because once you settle in at Lindenderry at Red Hill you may well lose yourself in this picturesque, European-style luxury estate. Immediately upon pulling in to the, rather English, tree-lined driveway the outside world disappears in the rear-view as you pass the vineyard and gardens and approach a stately manor tucked away in the heart of rural Peninsula.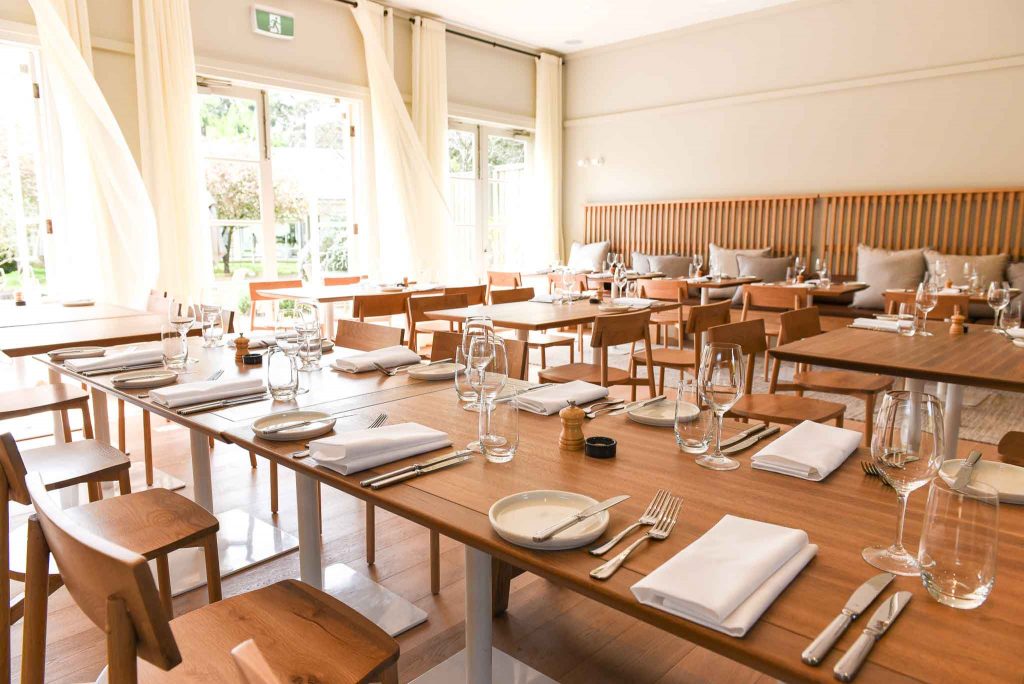 For the many couples that come to escape and unwind, there really is little need to leave the secluded 30-acre property, which has all the relaxed style of a European countryside retreat and offers so much space and privacy one starts to imagine it as their own lavish chateau.
Established by Jan and Peter Clark in 1995 after many years of planning, Lindenderry is one of four luxury guest houses in the family's Lancemore Collection, with other properties in Milawa, the Macedon Ranges and at Werribee Park.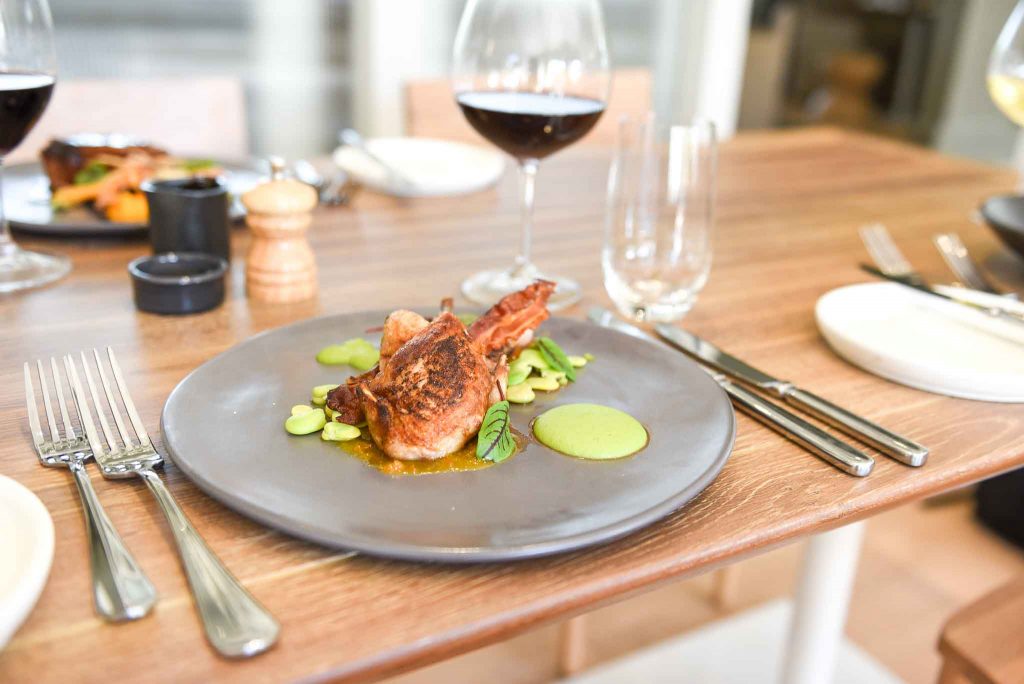 Having spent time in Red Hill throughout the 1950s and 60s, Jan noticed a new culture emerging in the Mornington Peninsula upon returning a few decades later, and thought it was the perfect place for a boutique rural getaway for visitors and locals alike.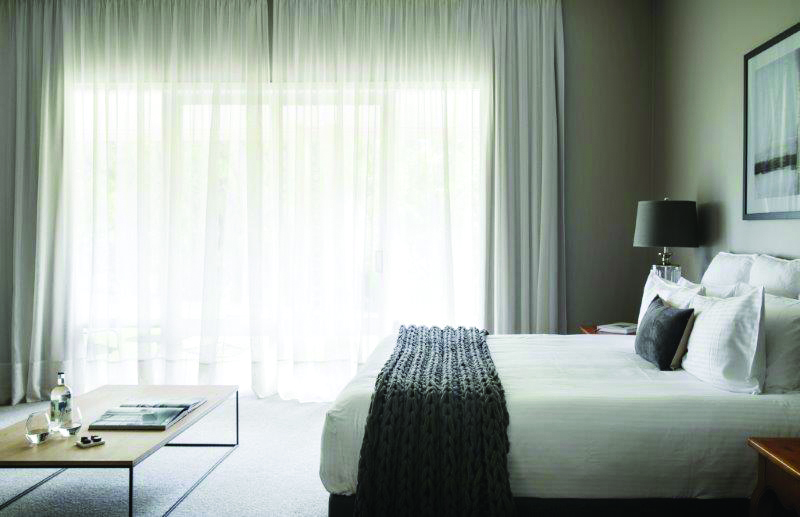 Guests in the 40 individually decorated rooms enjoy all the comforts you could ask for. Lindenderry has five guest lounges and a library; the wellness centre and spa offer facials and massages; the games room, pool, tennis court, even a stroll through the gardens, keep mind and body as active as one desires; and the restaurant – one of the Peninsula's most alluring – serves up delicious food and drink all day. Then there's the vineyard and cellar door for good measure.
The charming manicured lawns and gardens have become a beguiling feature of the property, somewhat of an outdoor art gallery combined with idyllic walks past the sunken garden, tree-fringed lake and orchard, and along paths lined with Japanese maples, linden trees, camellias and rhododendrons. It is easy to see why couples are drawn to this place for their special day; Lindenderry hosts around 60 weddings each year.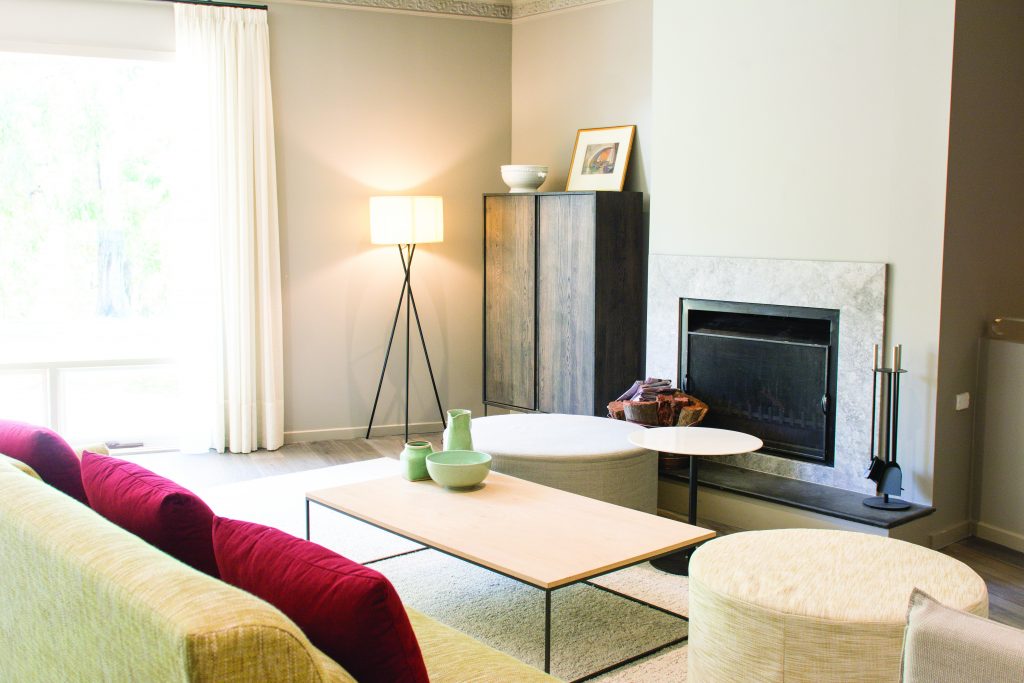 Art is a passion shared by Jan and Peter. "They probably spend far too many hours in galleries," says son, and Lancemore Group CEO, Julian, "but then again, what are passions for."
Throughout the hotel and gardens is an eclectic collection of art works, antiques, artefacts and sculptures.
Over the years they have developed relationships with several local artists, and currently display sculptures from Gordon Studio Glassblowers, located around the corner. Other Australian and international works are largely a testament to Jan's discerning eye, an interior and landscape designer who also designed the hotel.
"Our hotels are created as intimate worlds of their own, with everything our guests need either within the properties or in the acres of gardens which surround them," she says.
"They're luxurious and secluded hideaways, which encourage an escape from the everyday and the nurturing of body and mind. Art, antiques and sculptures are chosen from Australia and around the world, lending another beautiful dimension to the hotels and encouraging moments of quiet contemplation."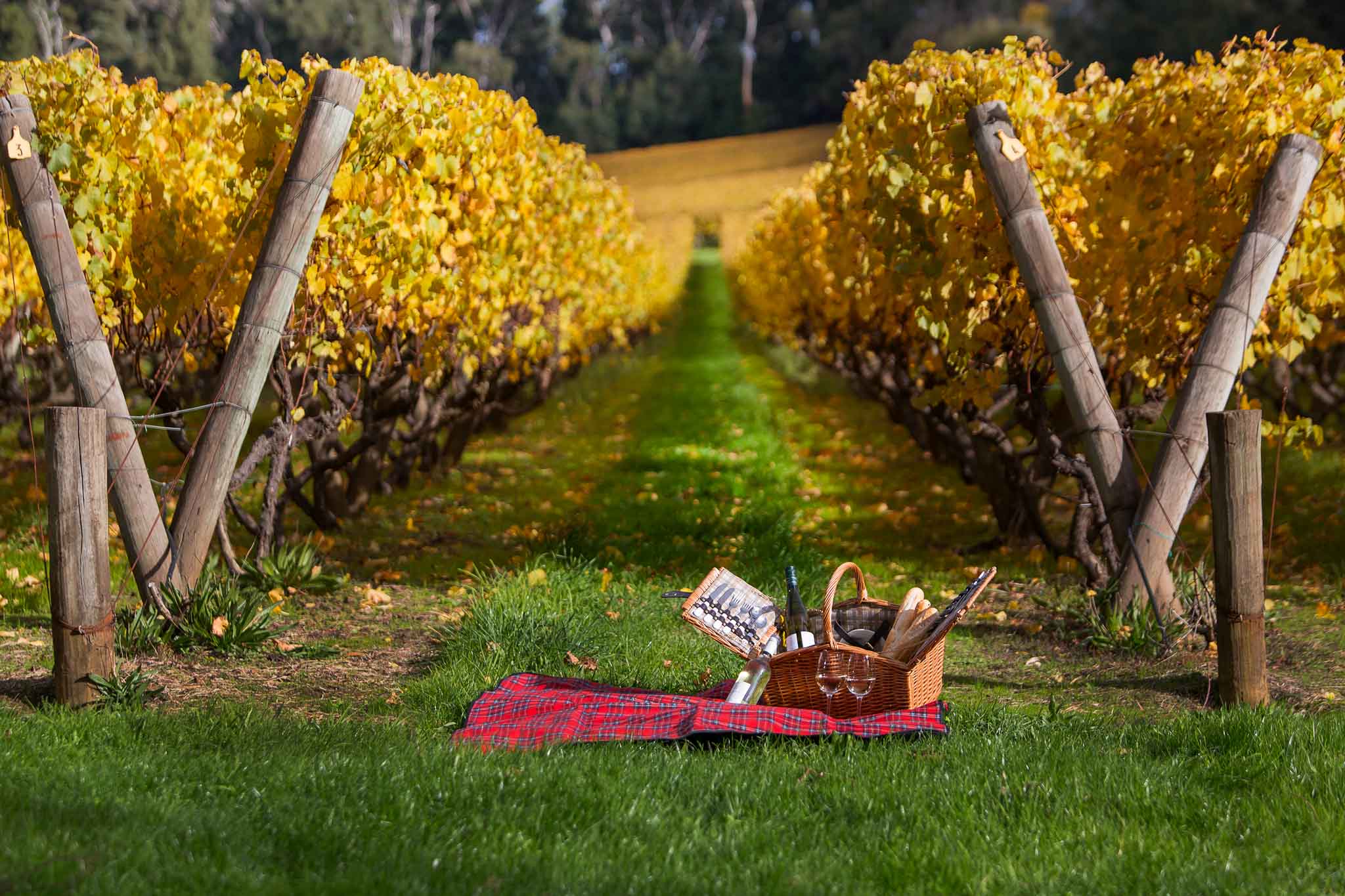 They have also tapped into, indeed helped to drive, the Peninsula's growing reputation as a food and wine destination.  Julian says "it has been wonderful to see the area grow and develop, and especially see it become arguably the best food and wine region in Australia."
The Linden Tree Restaurant is one of the finest dining settings around, with panoramic views out to the cypress avenue lined with standard roses, out over the vineyard and to the flower – and often sun – filled courtyard.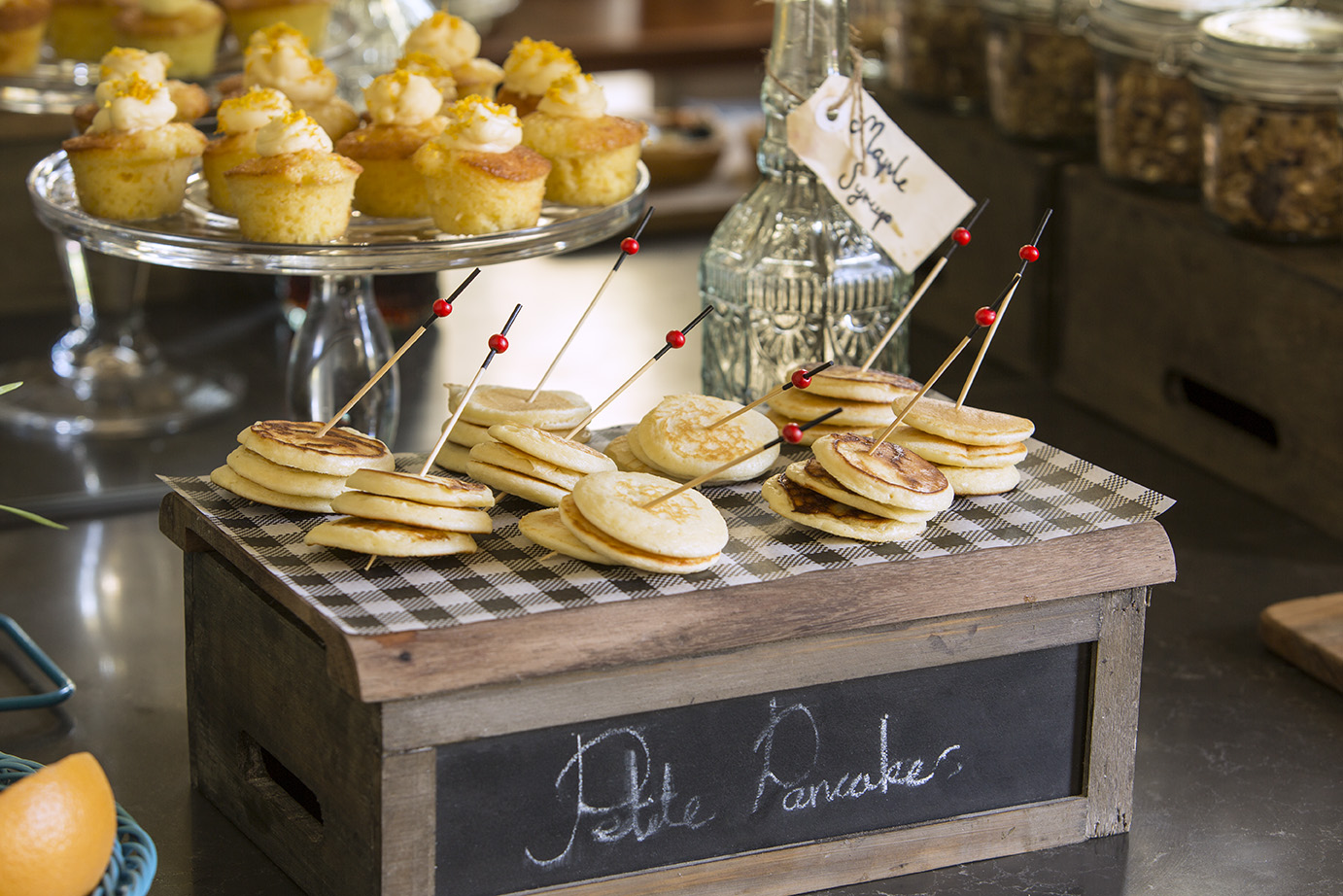 Lindenderry has also been recently labelled a five star winery by James Halliday. The vineyard, planted more than 20 years ago with Chardonnay and Pinot Noir, enjoys a temperate ocean-side environment, ideal for producing a range of award winning wines that are available – along with some of the best wines from the region, and Australian and international selections – to complement a meal.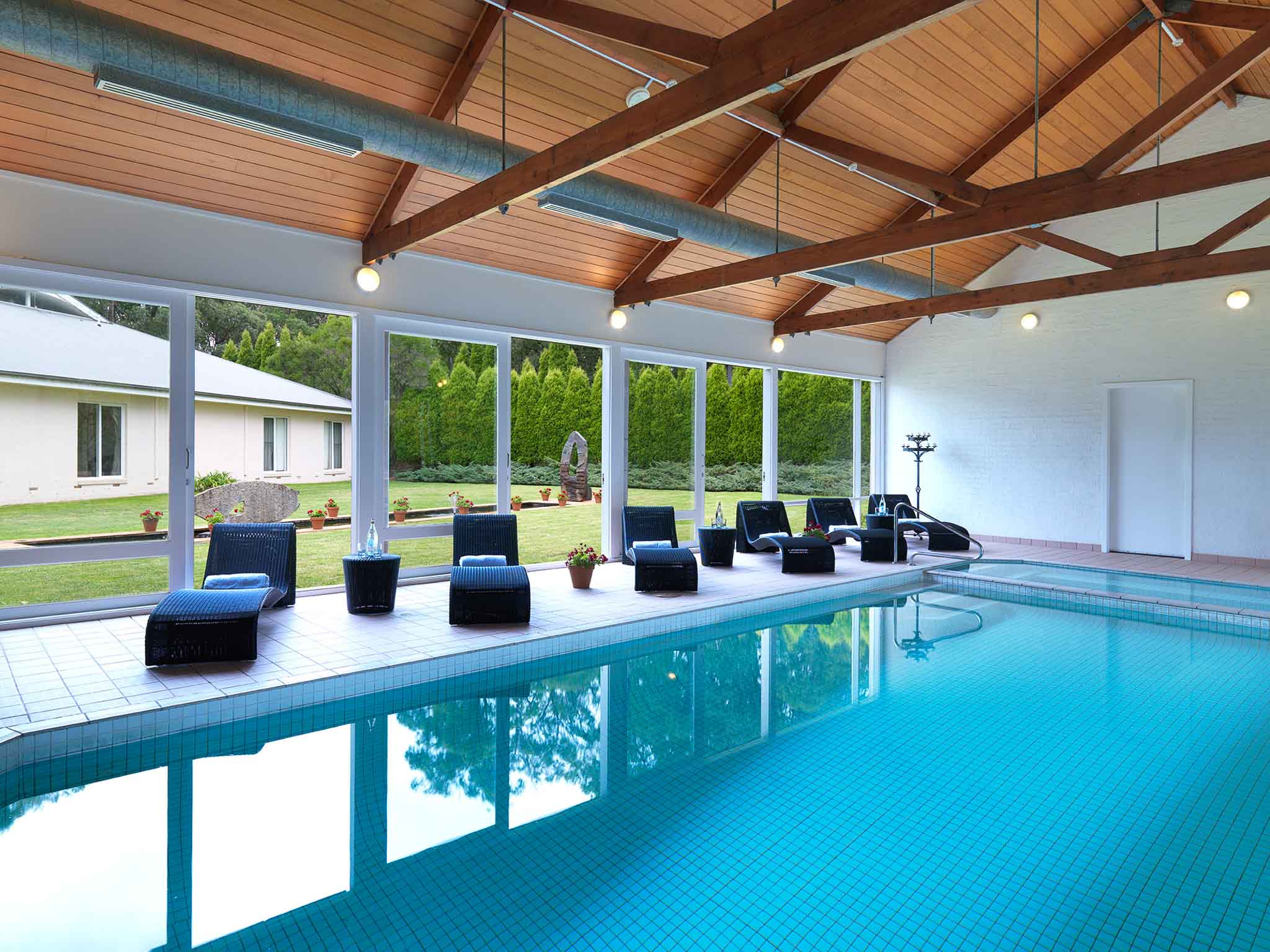 The full Lindenderry range – Pinot Noir Sparkling, Chardonnay, Pinot Noir, Pinot Rose, Sparkling Blanc de Blanc and a Sauvignon Blanc – is available at the cellar door, a charming rustic cabin, along with wines produced from Lancemore Collection vineyards in the King Valley and Macedon Ranges.
Lindenderry at Red Hill is pleased to announce that Michael Greenlaw has joined the team as Executive Chef. Michael's experience has seen him work for chefs worldwide with culinary stints in two star restaurants throughout the United Kingdom and in New York City. Back home, Michael has worked with chefs such as Shannon Bennet at Vue De Monde and lead the team at Number 8 in Melbourne's' Crown Casino as Chef De Cuisine.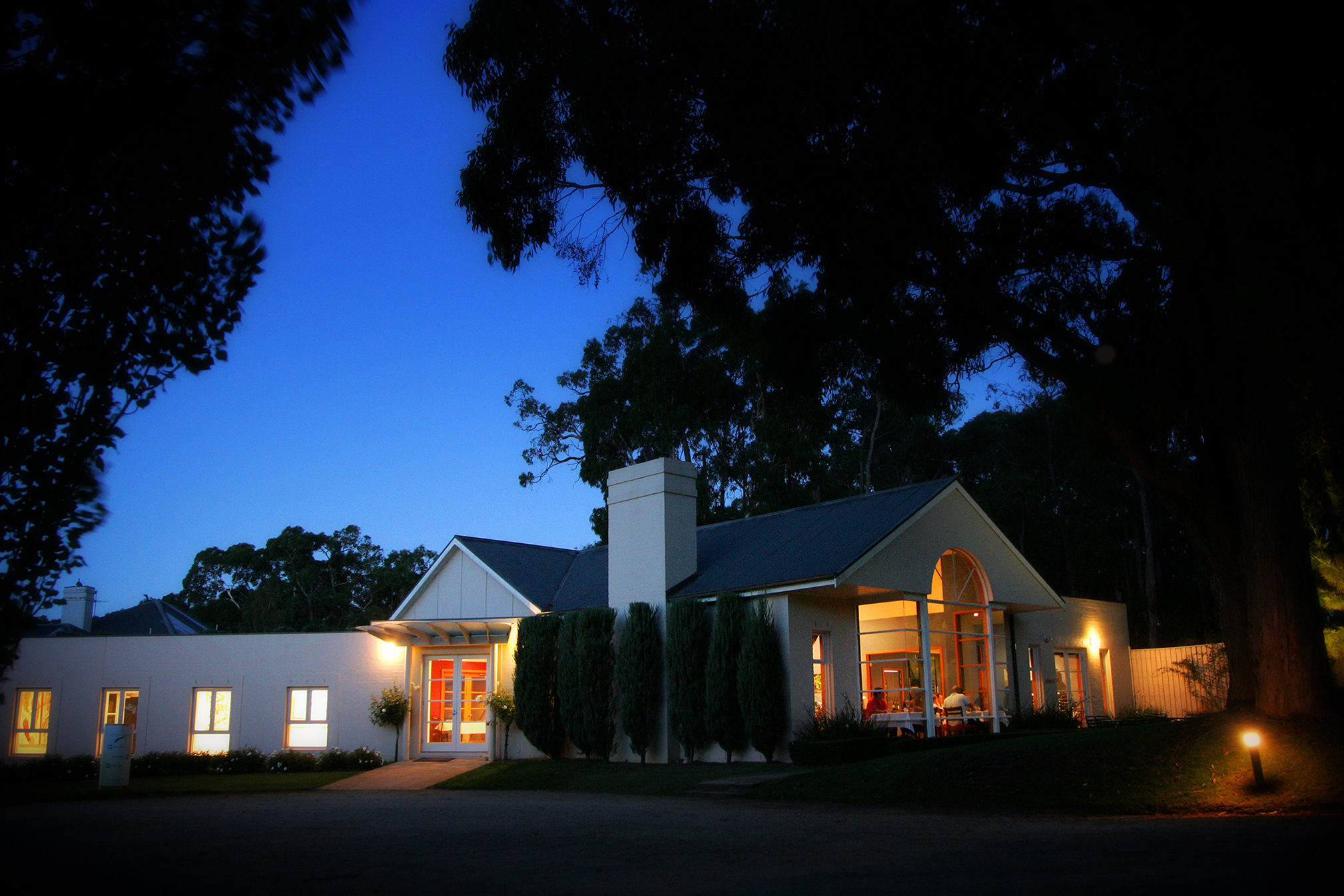 Michael has an incredibly pragmatic approach to cooking, focussing on sustainability, and freshness of ingredients by using the grounds here at Lindenderry; and a connection with the community through local growers.
His food concept for the dining room is thoughtful and sophisticated whilst complementing our rural surrounds and taking full advantage of what is grown and cultivated on the property. Including the introduction of fish in our lakes, ducks on our grounds and an Aquaponics system to ensure amazing fruit and vegetables.
Michael's ambition for the Cellar Door's 'outdoor' kitchen is one of community and accessibility, with a menu that revolves around our wood fired pizza oven, wood fired smoking BBQ and a hot coal grill. The Cellar Door will ideally be social drop in environment with more outdoor than indoor seating, allowing guests to feel at one with the Vineyard.
Both the restaurant and cellar door are open to the public, but be aware that once you take the journey up that driveway, it can be very hard to drag yourself away.