The olive trees on Sue and Greg O'Donoghue's farm take three years to bear fruit, but when they do, one tree can provide up to 35 kilograms of olives. Similarly, patience and passion are key ingredients to bringing a big idea to life.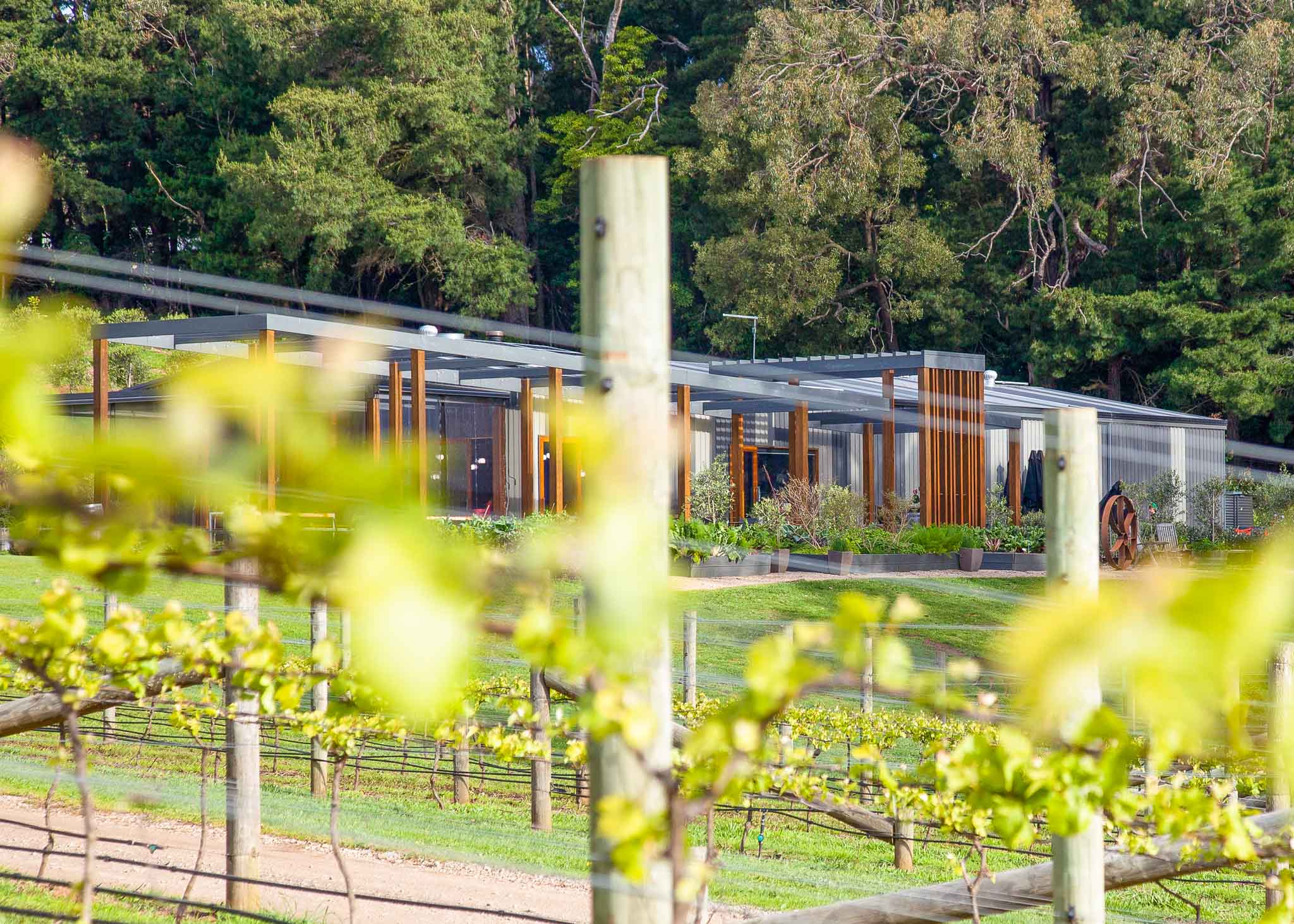 From meeting in Western Australia more than two decades ago – where Sue was working as a nurse and Greg in the corporate world – their journey to Green Olive at Red Hill required much patience and hard work. But it has been no less fruitful than their olive trees, cultivated by a passion for good food and fresh, local produce, built on a philosophy of the quality and virtue of sustainable farming.  After travelling together and working in Europe, the couple moved to inner-Melbourne and dreamt of building a business around their love of food and travel experience. One day, while passing through Red Hill to visit Sue's parents, they spotted a piece of land in Red Hill that was for sale. They promptly hopped out of their car, jumped the fence and envisaged their dream, seeing through the sea of cows.
Their first venture into the culinary world, and the first incarnation of Green Olive, was a café in the main street of Sorrento that opened in the thick of peak season, in December 2003. Sue admits that they "had never done food in our lives," but had "eaten a lot of it". Be it an entrepreneurial knack, or simply a strident belief in doing what they loved, the café thrived, serving 150 breakfasts, and as many lunches, each day. They also sold around 350 coffees daily – surely a solid measure of a quality café – despite having no professional experience making coffee.
Back on the Red Hill property at around the same time, and inspired by their time in Europe, Sue and Greg planted an olive grove, unsure of how well they would grow in the area, but willing to take a chance.  In 2008, after several years hard work in setting up and establishing the successful business, including many long days and nights, while raising two young children, Sue and Greg sold the Sorrento café.  Their initial idea for accommodation on the property had been caught up in council processes, so the café's brand shifted to the farm, and Green Olive at Red Hill was born.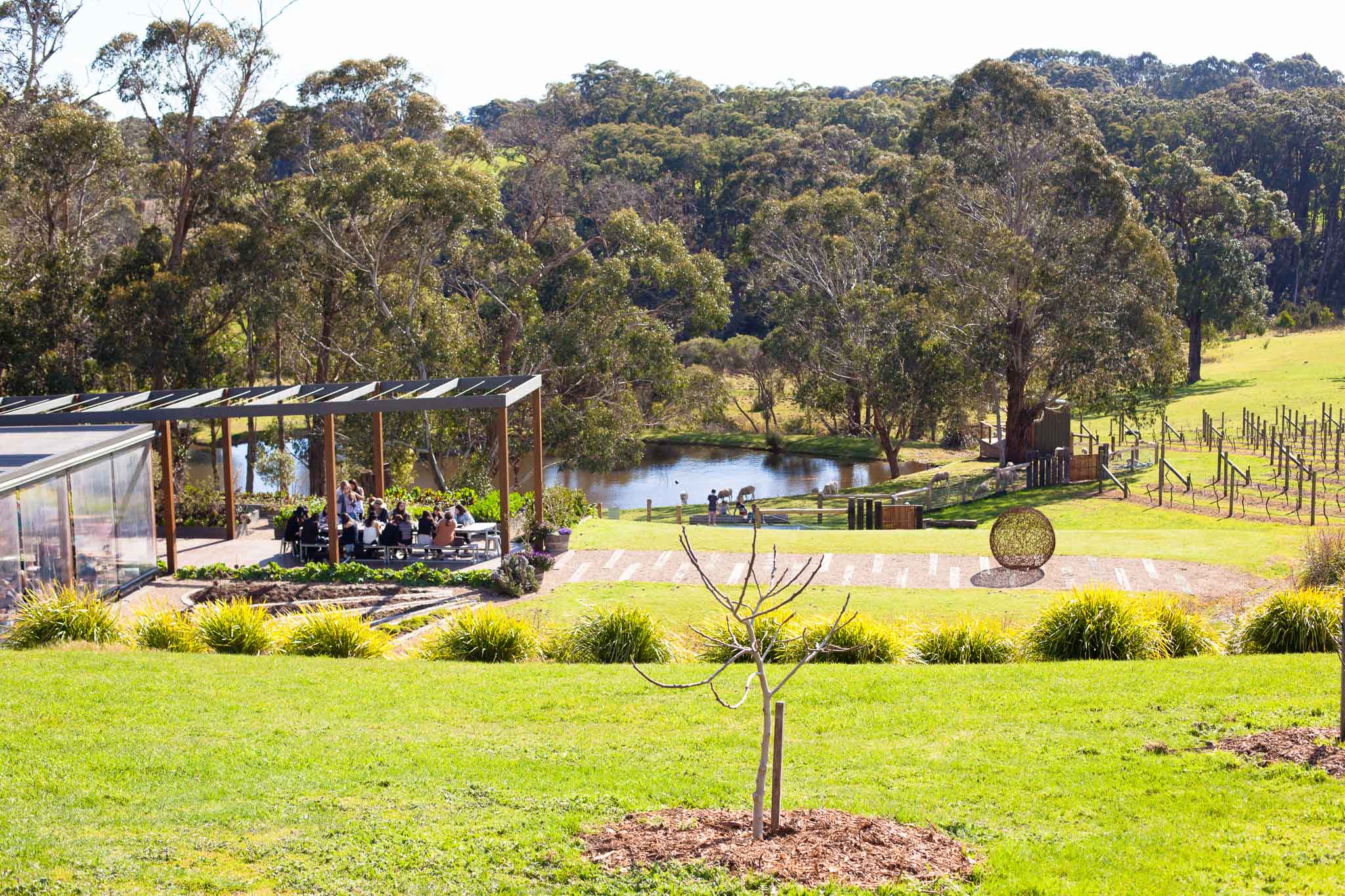 Through the farm they have continued to build the Green Olive at Red Hill brand and reputation for quality produce including lamb, relish, chutneys, jams and marmalades; dukkah and salts; bread; wine (Kelpie Bridge, in honour of the farm kelpies); and, of course, olives. Much of the cooking is done in a woodfire oven, adding yet another touch of earthy, natural quality to the food.  Broadening the food experience on offer at Green Olive, they also run three food courses – 'Sausage Making'; 'Olives, Olive Oil and Pasta'; and the on-demand 'Coffee Lovers'.
However, the food is just the final result, with family and a love of the land important ingredients in Sue and Greg's passion for the business.
Their children, Sam and Sophie, and Sue's parents are all involved. The kids help out on the farm and love to cook – buy one of Green Olive's tarts and you might be sampling the treats of a budding 'masterchef'.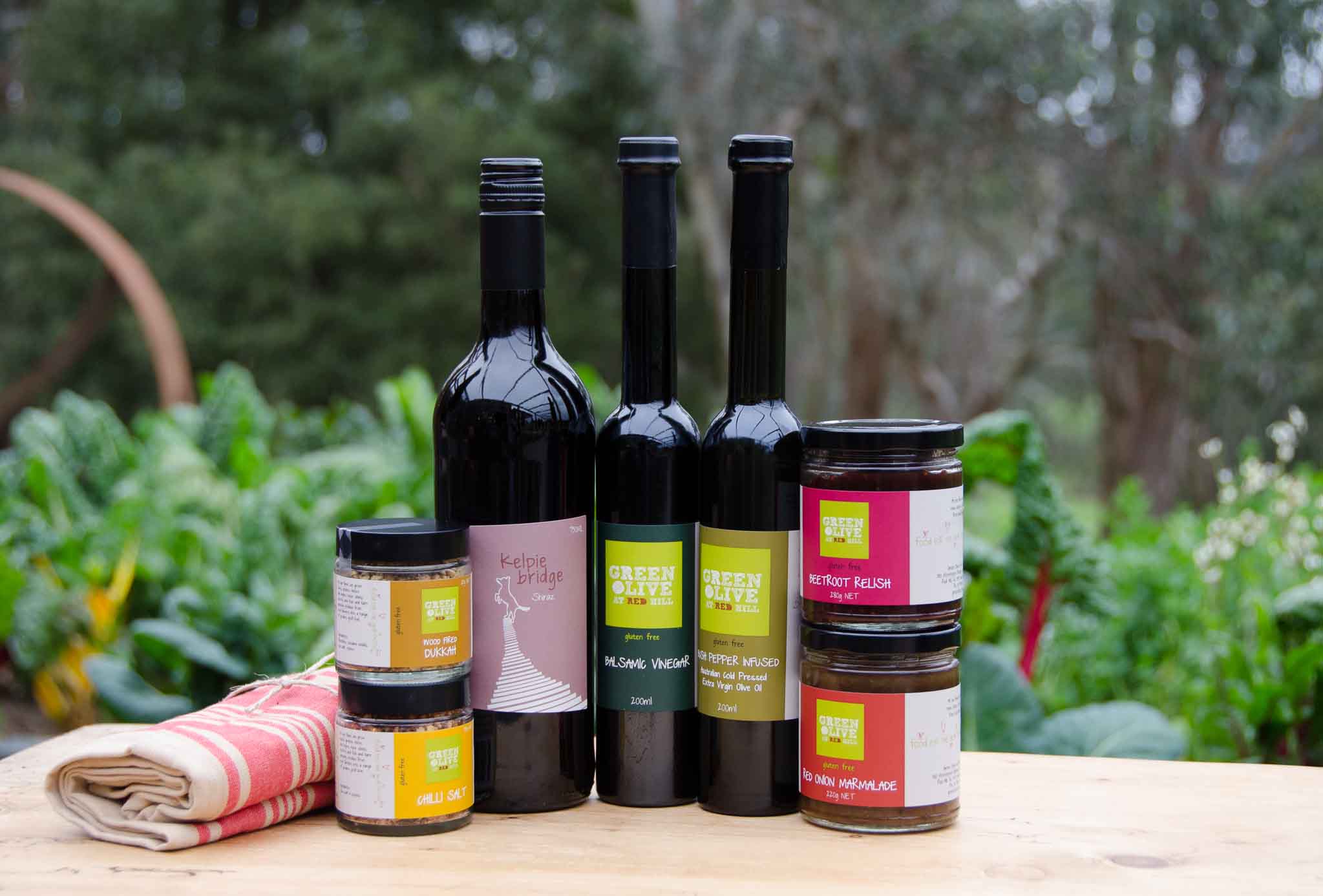 Their focus on sustainable farming has helped to establish Green Olive at Red Hill as a place synonymous not only with high quality foods, but also a leader in sustainable practice. The couple keeps the process as natural and local as possible. Onsite they grow olives, grapes, herbs and veggies, roast coffee beans, bake bread, raise sheep, chooks and fish and produce fine food using their own and local farmers' harvests.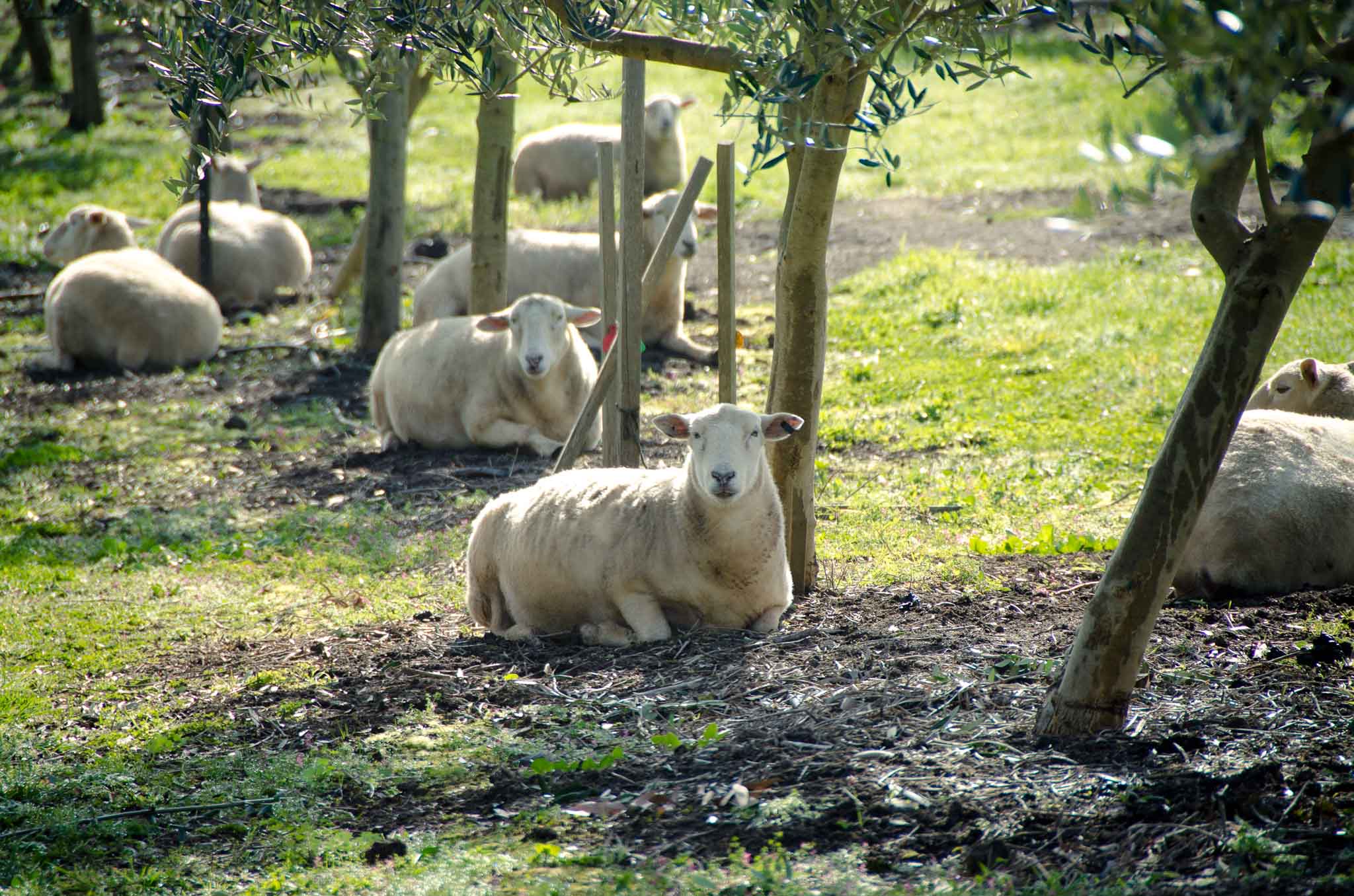 Their efforts have been recognised through 'best bites' awards in all five categories: energy and water, recycling of waste, nutrition and allergens, tobacco and alcohol, and access for disability.
Green Olive is Sue and Greg's life, but they love what they do, and sharing it with family, the community and visitors to the Mornington Peninsula. Despite the time and effort required to put into the business, Greg is also a big campaigner for the region, and sits on the Mornington Peninsula Tourism Board.  Urban Melbournians can enjoy food from Green Olive at a pop up shop at either Chadstone or Westfield Doncaster each Christmas, but for the full farm experience, best head to Red Hill!