A paradigm shift represents a change in thinking, the adoption of a new way of seeing the world, or even a new way of living.

As you make your way down the spectacular, long driveway past Paradigm Hill's lush, tangling vines, you get a visceral sense of the inspiration that drove George and Ruth Mihaly's change in direction almost 15 years ago, their paradigm shift, when they established a winery on an old Merricks farm.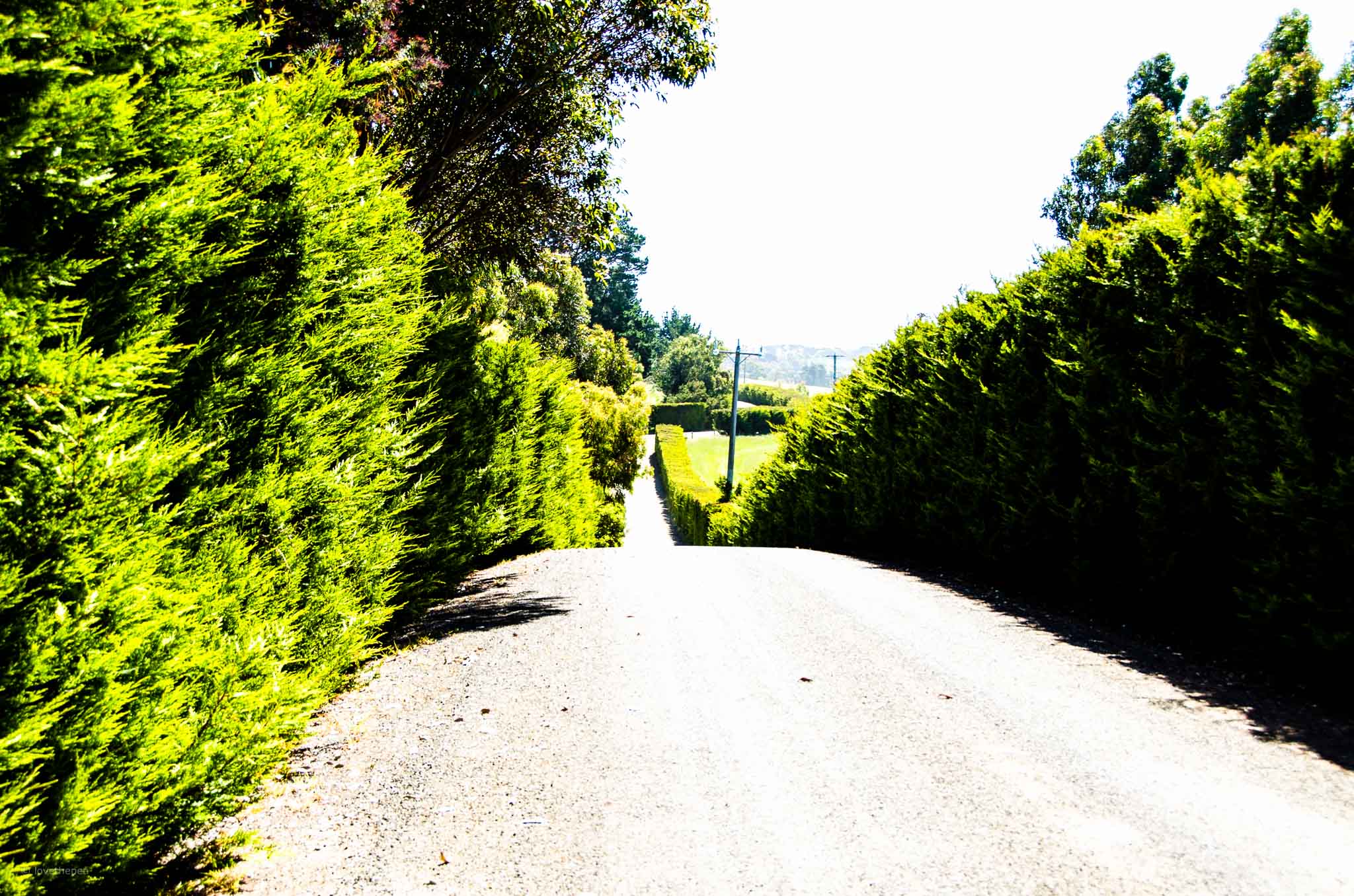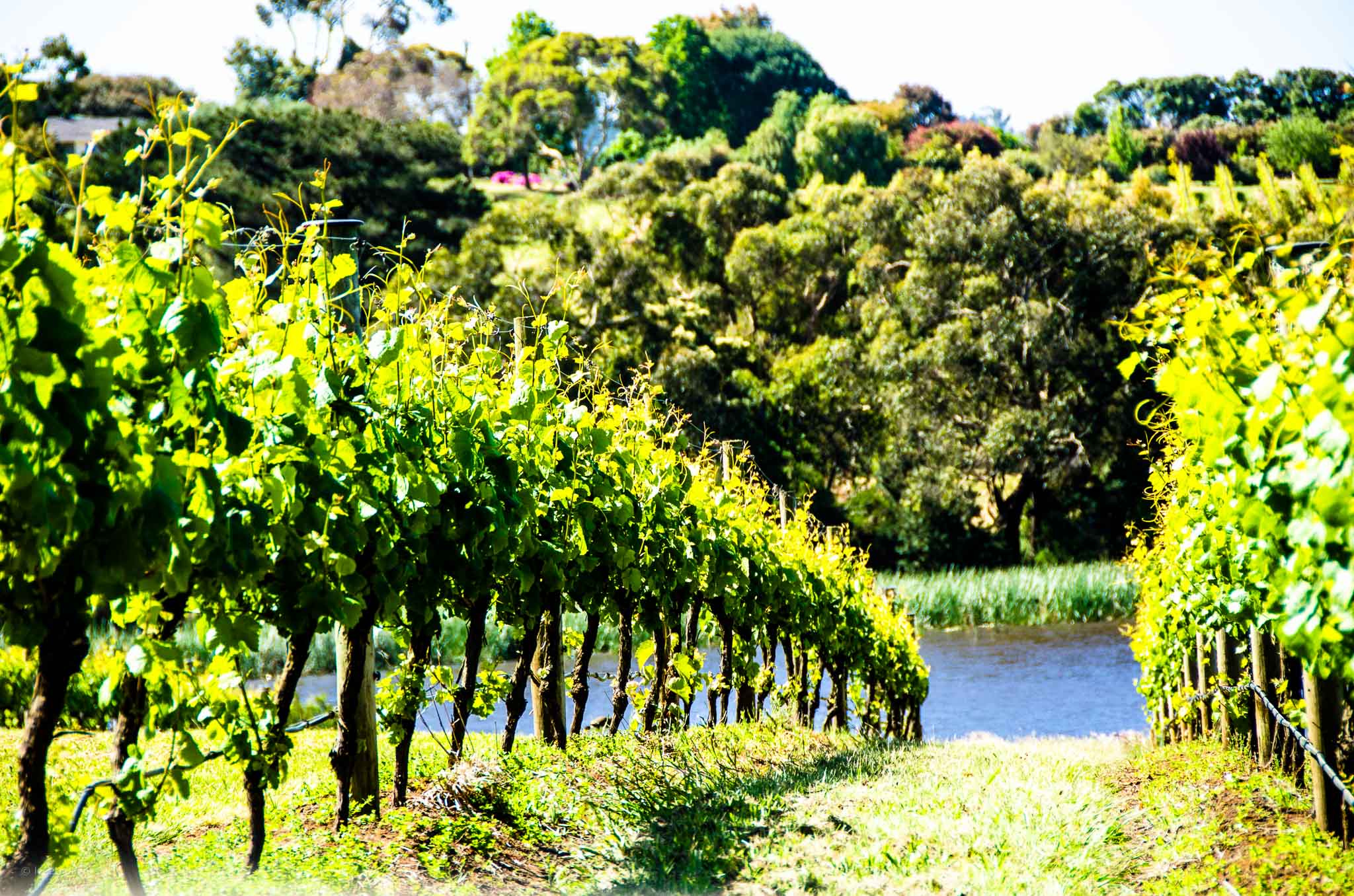 Beyond the manicured vineyard lie acres of natural bushland, a stunning and relaxing backdrop to take in with one of the quality drops available.  The name 'Paradigm Hill', beautifully and succinctly tells the story behind the vineyard.  In 1999 when George and Ruth planted the grape vines, they stood on the verge of realising a 30-year dream. George had come from a medical research background and Ruth was a chef and caterer, skills didn't abandon, but used to great advantage in their new venture.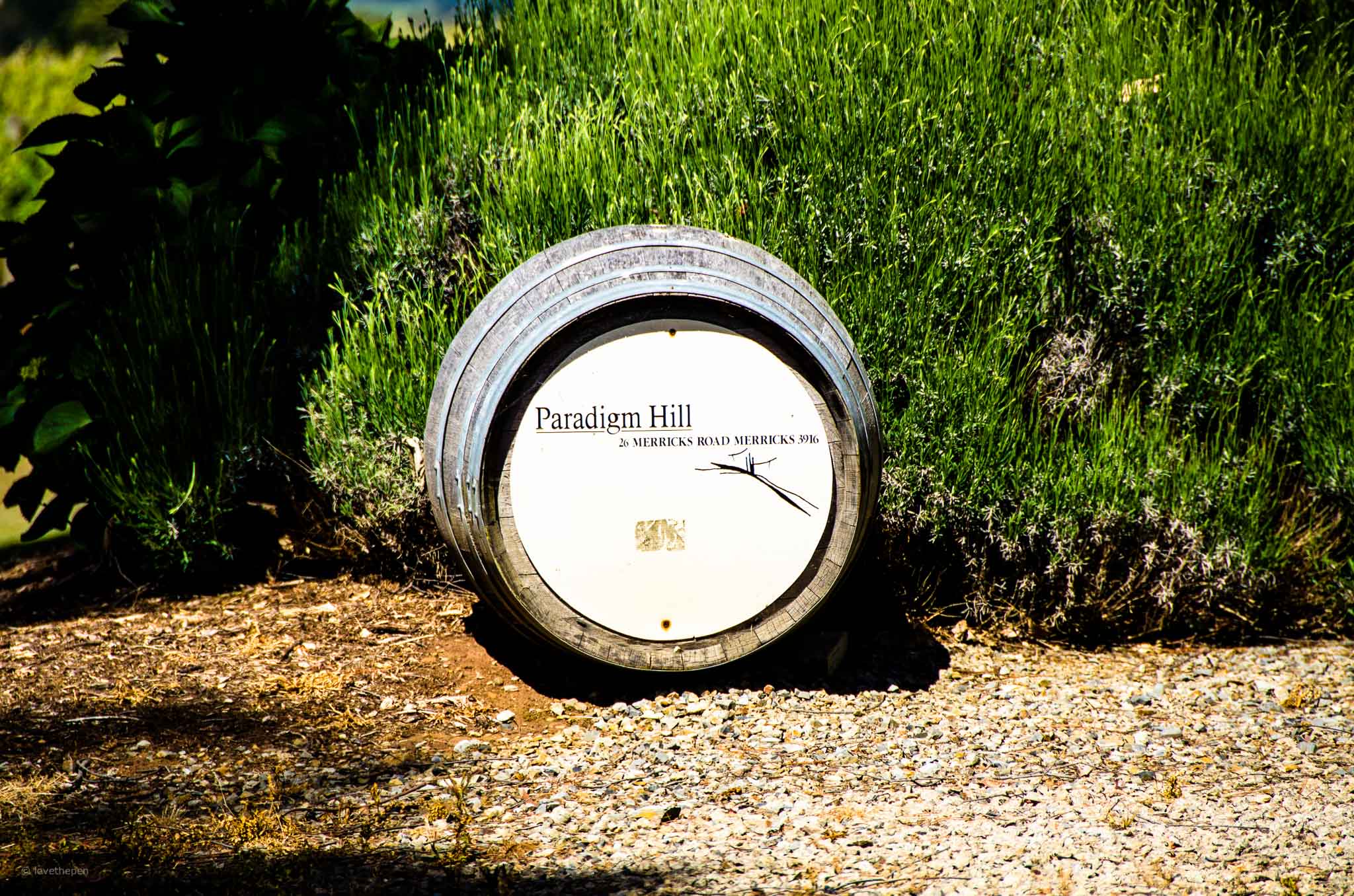 Once the vineyard was established they set their sights on a new goal, one that encapsulates a broader societal paradigm shift, but where they have taken the initiative as community leaders, making Paradigm Hill a fully sustainable business and reducing its carbon footprint towards zero.  They have spent about five years actively working towards zero emissions, but George says that it is not as difficult as many people fear, it just requires an adjustment in mindset, to re-evaluate requirements and refocus priorities.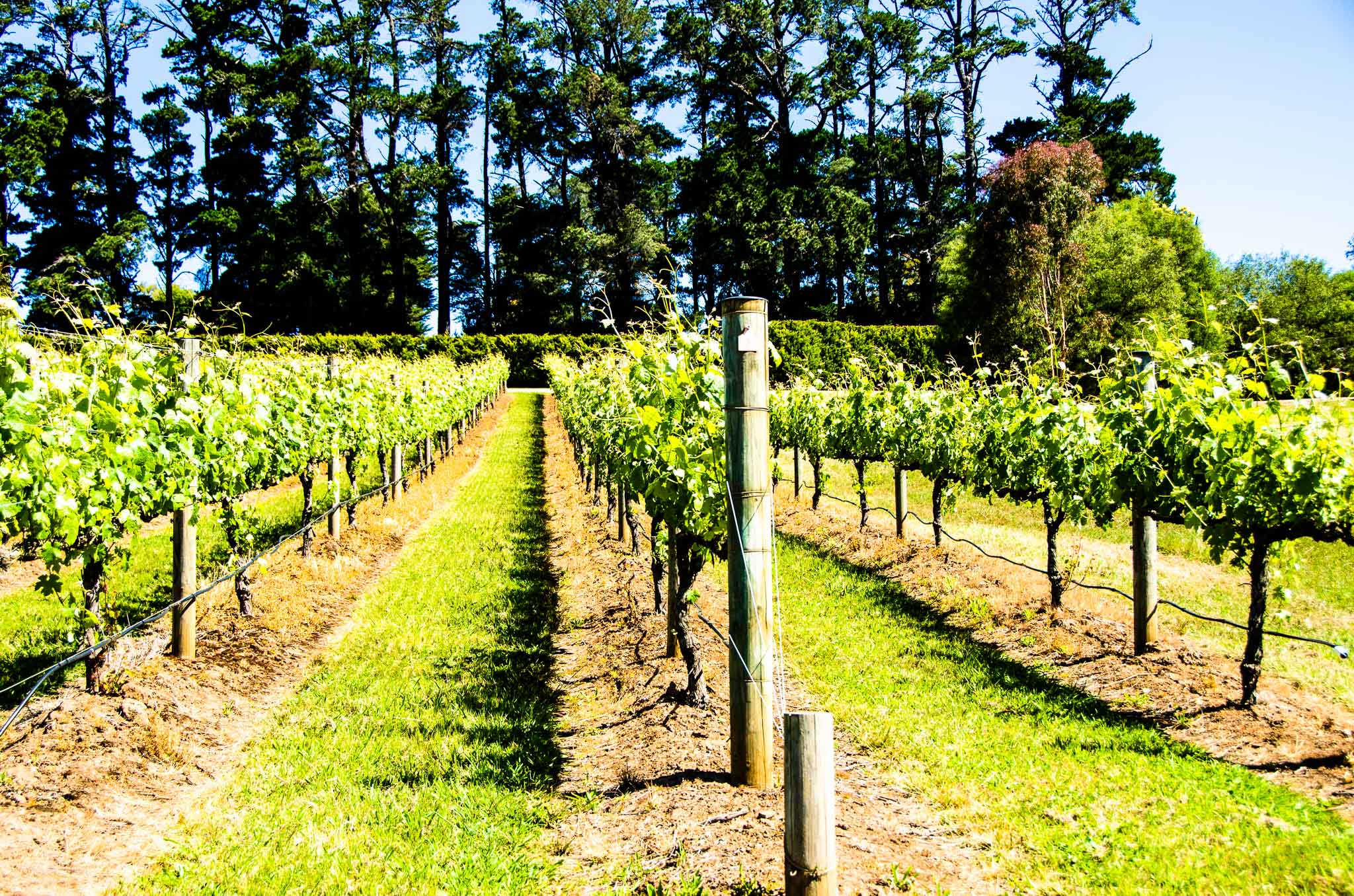 George and Ruth have planted thousands of trees on the 50 acre property, installed 132 solar panels and adopted sustainable design principles in the architecture of their buildings. Recouping costs immediately, George says he hasn't paid for electricity for five years and looks forward to not paying for energy over the next 30.  All the wine is produced from grapes grown onsite, and with and environmentally clean conscience and that intoxicating landscape, it is very easy to enjoy the selection of wines on offer at the monthly cellar door tastings.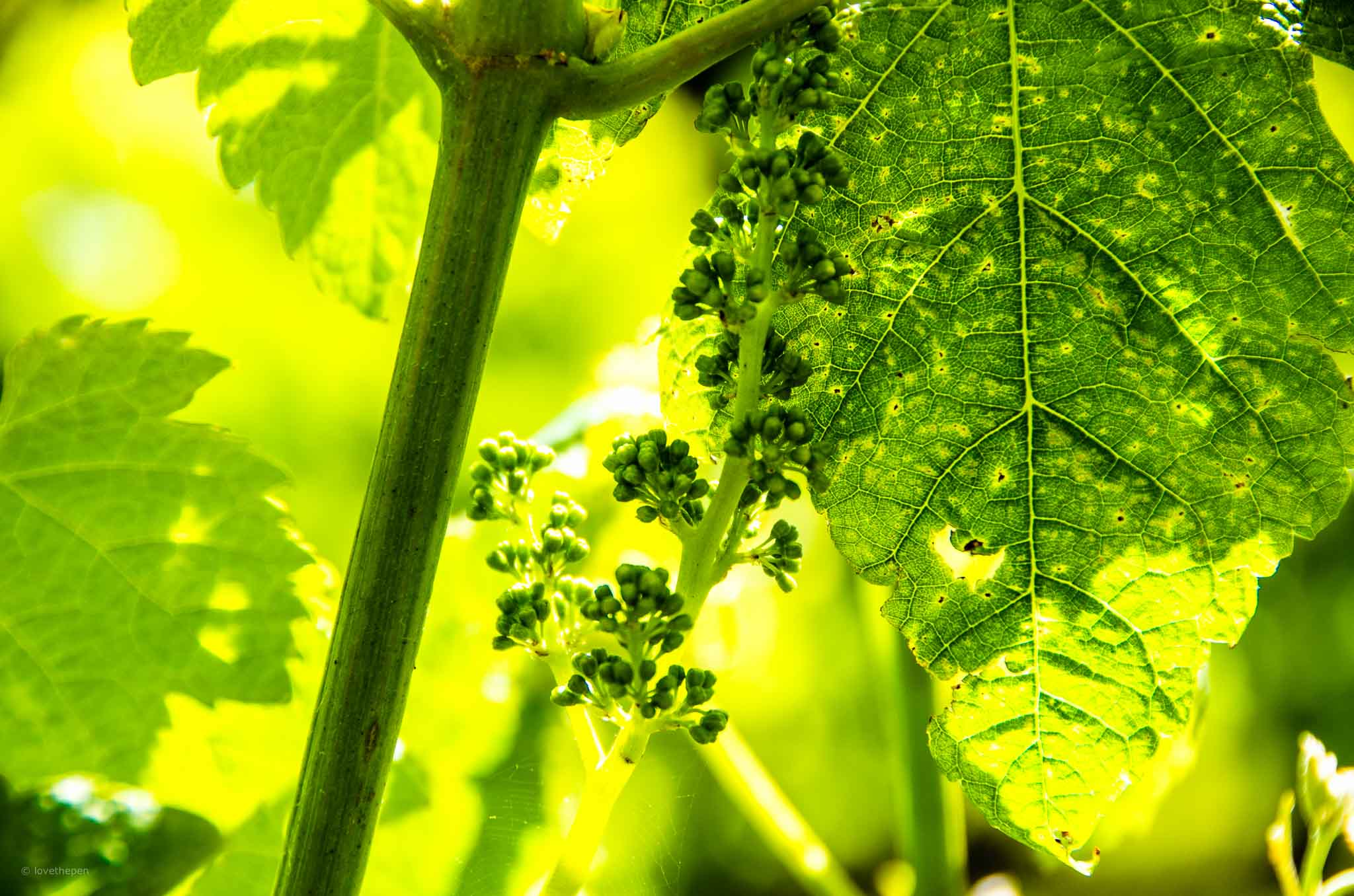 About half the vineyard (2.1 hectares) is dedicated to pinot grapes, just under one hectare each to shiraz and riesling, and a small area for pinot gris. With a focus on balanced, healthy vines that supply quality, low-yielding grapes, the wines display "elegance and intensity – but always a purity of varietal expression," in the winemakers own words.  George and Ruth sell about 70 per cent of their wine to top-end restaurants around Australia, and the rest is available through mailing lists and at the cellar door.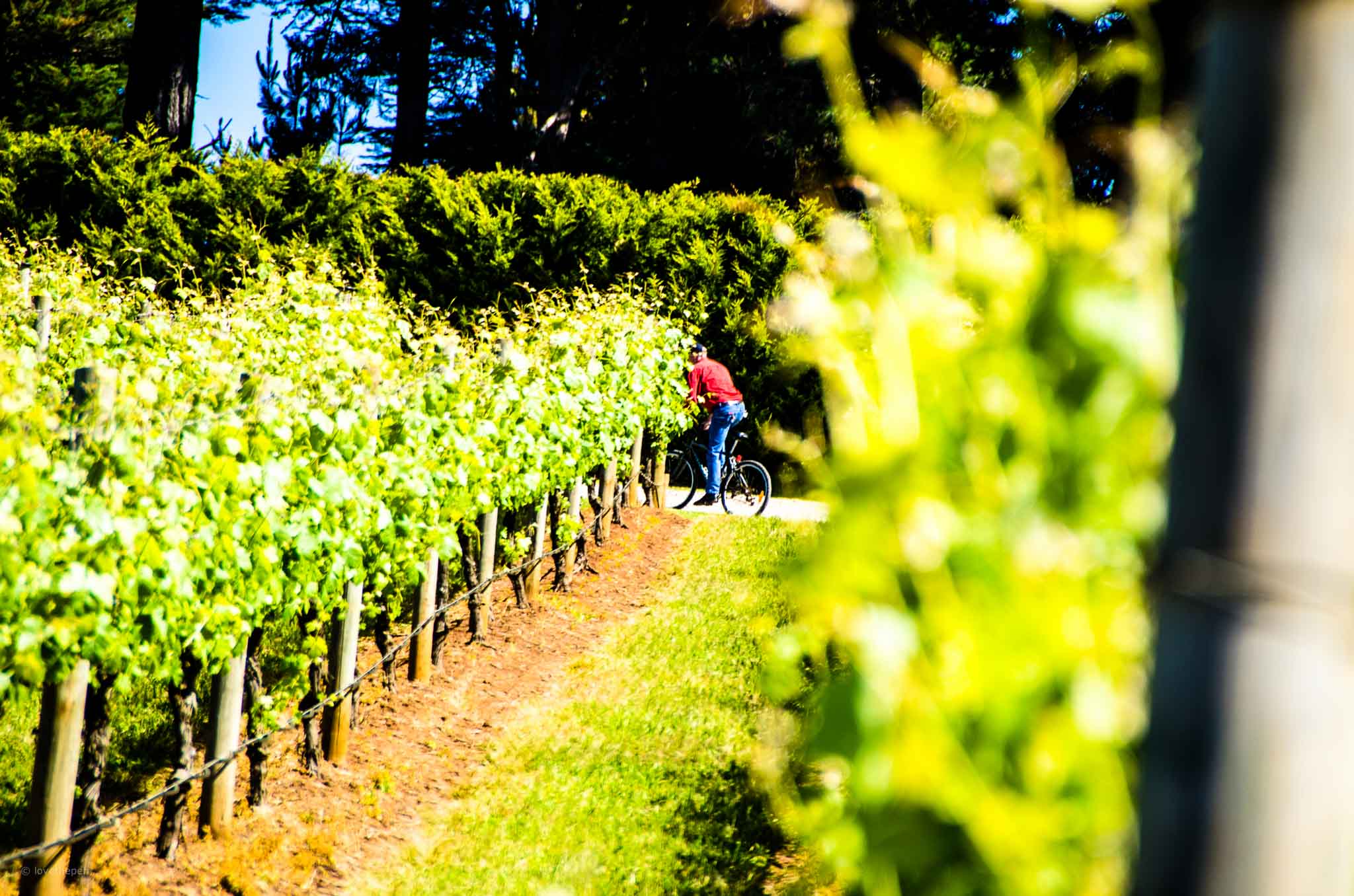 Using his scientific qualifications and experience to full effect, as well as receiving a little mentoring from his friend Nat White at Main Ridge Estate, George has become a very particular winemaker, and a well regarded one in the area. He can be found taking customers through each wine at tastings, with food prepared by Ruth to specifically match the wines. The cellar door is a natural, warm and inviting experience; one not simply about tasting the wine but appreciating the full experience in an atmosphere that is just like visiting someone in their home kitchen.
They describe their driving philosophy as an "obsessive pursuit of quality and commitment to ecologically responsible practices".
The couple have always been passionate about wine and food, as well as the environment, but it took a shift in lifestyle for them to break from the comfortable status quo and establish their dream – an environmentally sustainable home and vineyard on the Mornington Peninsula that passively encourages through demonstration a new way of doing business.
Stop by for a tasting one day and check out what George and Ruth have done – chances are you'll have a deliciously inspirational experience.