Brothers Michael and Tony Lee had long dreamed of turning their love and knowledge of wine into a reality. They planted pinot noir, chardonnay and pinot gris in 1998 in Red Hill on a historic farming property, Foxeys Hangout, where Michael and Tony run their vineyard, make their own wine, and run the excellent, high quality cellar door on weekends.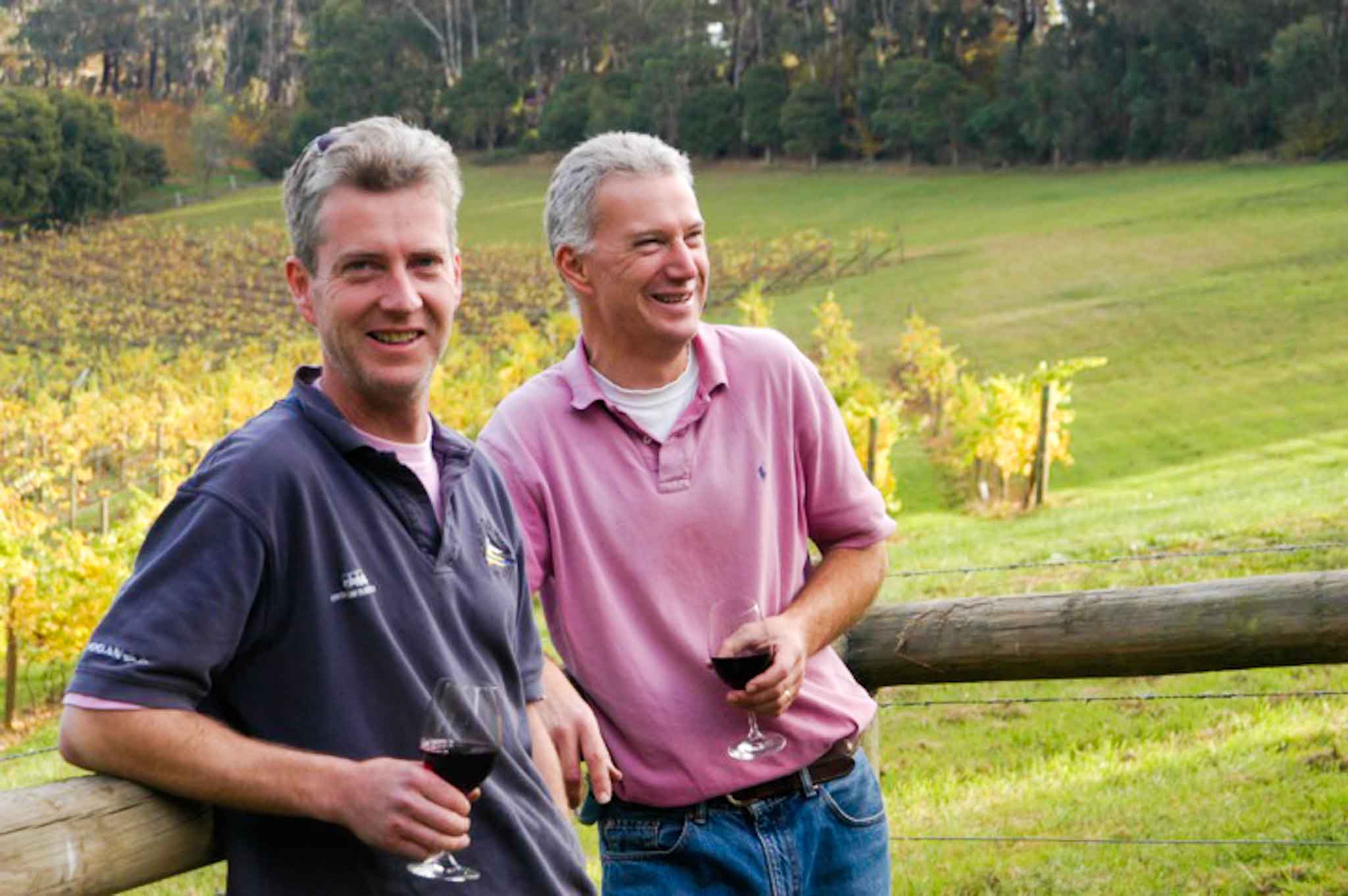 The brothers moved to the current winery in 2001, with the first plantings on the new vineyard going in the next year. The winery takes its name from the junction of Balnarring and Tubbarubba roads at Merrick's North where an ancient eucalypt stood. In the 1930's, two fox trappers used the tree as a scorecard, to tally how many fox they had caught each day from opposite branches. In 2011 the tree, long dead, was moved to the side of the road. A healthy new sapling now grows in its place.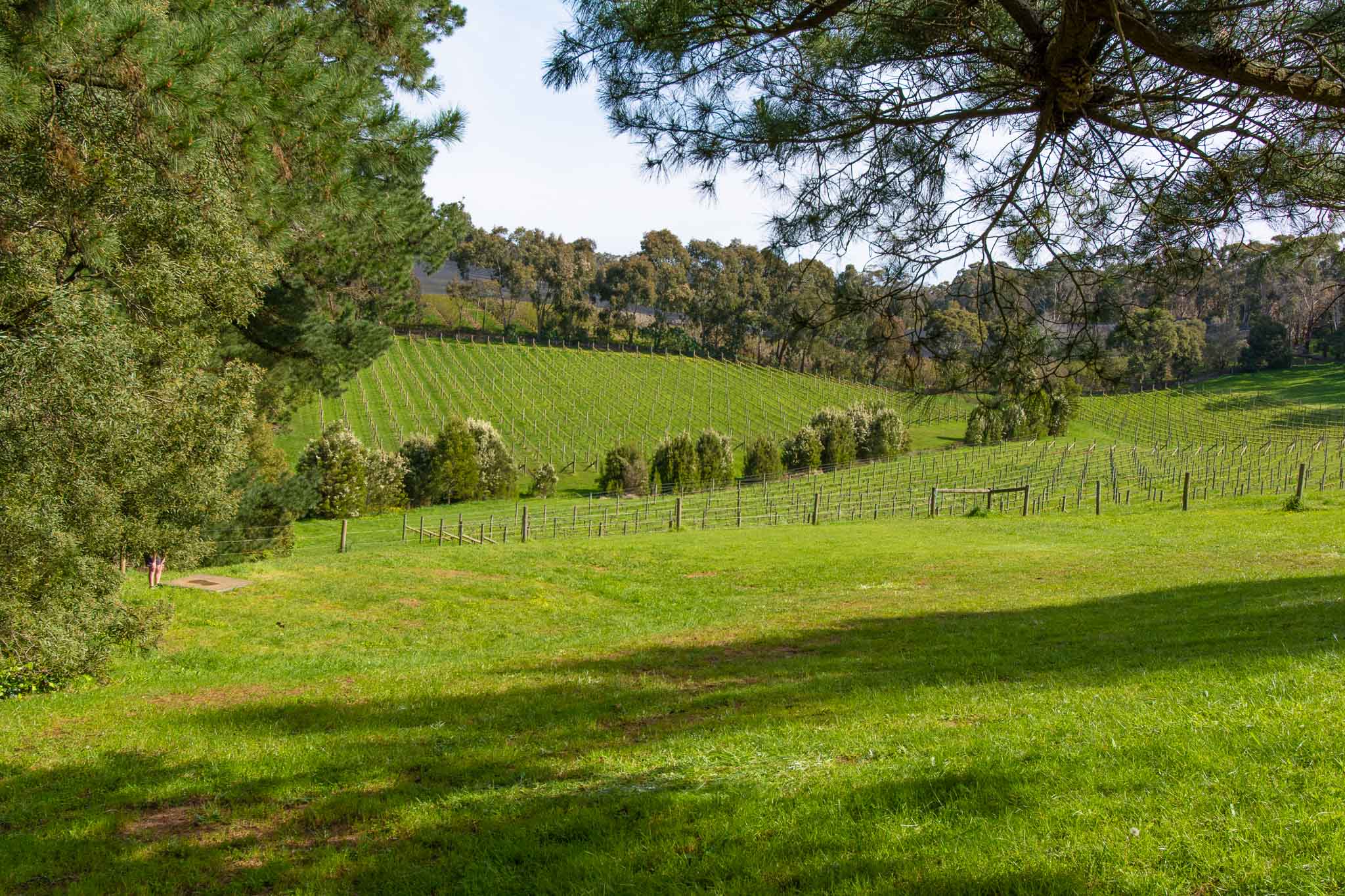 Michael and Tony have run some incredible Melbourne restaurants including Les Halles and Garcon and one of Melbourne's first 'gastro-pubs', The Argo Hotel, which specialised in Victorian and fine European wines. In 2002, this enterprise was sold, allowing Michael and Tony to focus on Foxeys Hangout.
The brothers believe that healthy soil grows healthy plants and healthy grapes and therefore amazing wine. Where possible, they do not use synthetic pesticides or herbicides in their vineyards. They practice organic farming and many biodynamic practices. As well as farming in a harmonious environmental way, they use native yeasts and bacteria to ferment grapes.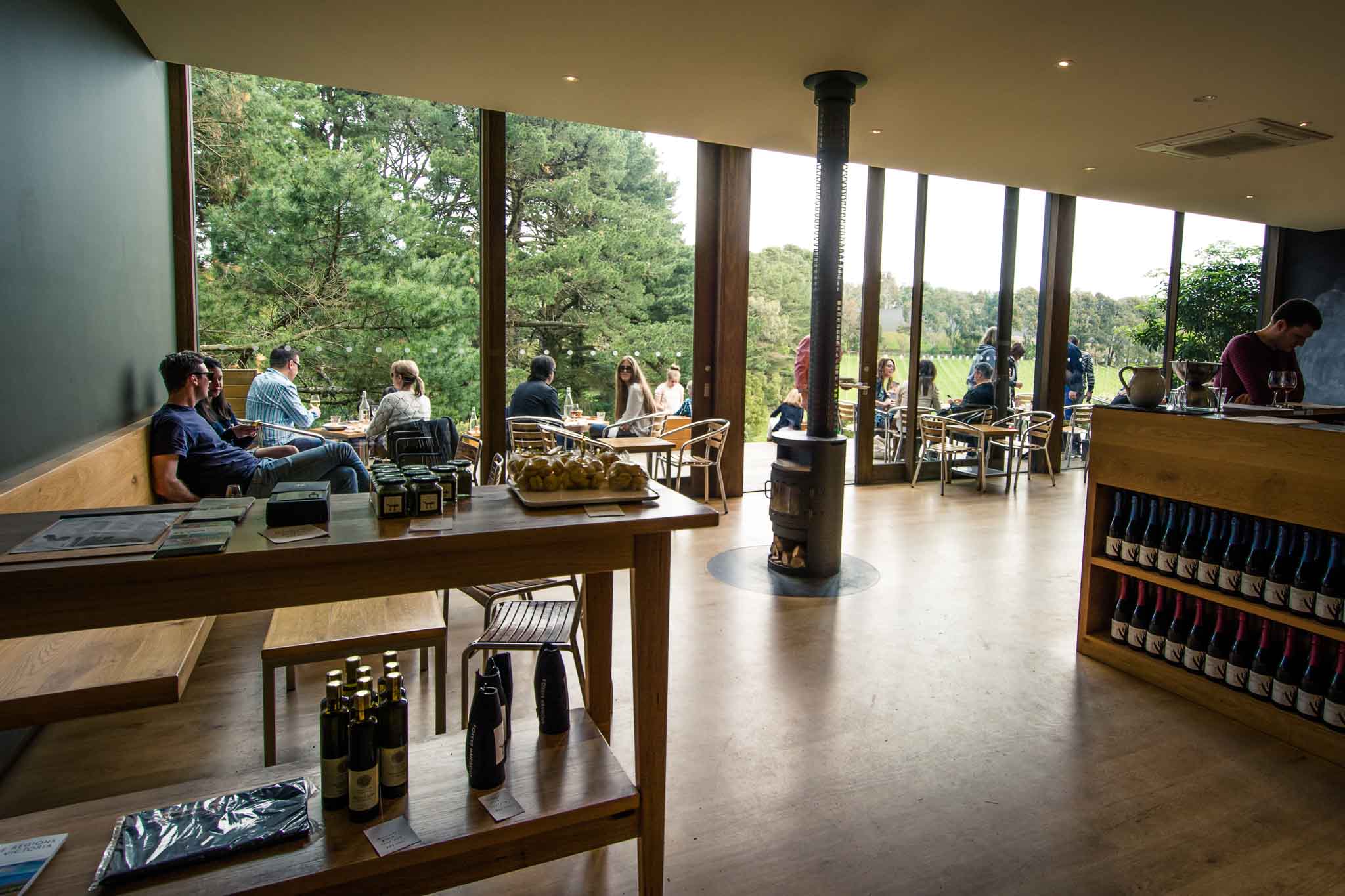 The cellar door is one of the best-kept secrets on the Mornington Peninsula wine trail. Tony is in charge of the kitchen while Michael takes guided lessons on how to make (and taste!) sparkling wines. Tony also writes highly entertaining pieces for The Age's "Epicure" section on Tuesdays. For more information visit foxeys-hangout.com.au
Sparkling Wine Making 
Join sparkling winemaker Michael Lee for a private tutorial in the final stages of making fine sparkling wine. Foxeys Hangout is one of the few Peninsula producers who make their own sparkling wine on the premises. During the lesson, you will observe fermented sparkling base wines being disgorged – the bottlenecks are frozen and opened and the deposit that has formed in their necks is popped out as a chunk of ice. A mixture of wine and sugar syrup, called the dosage, is added before the bottle is corked and secured with a wire muzzle.
After tasting a range of sparkling wines, you can determine how many grams of sugar should be added to your bottle, and select the base wines to 'finish' the blend. Create your own, uniquely personal bottle to take home. Personal bottlings are by appointment at 11am every Saturday and Sunday. Two people, including tastings and a take-home bottle, is $50. To experience more on this topic refer to our blog. To book a sparkling session, telephone Michael Lee on 03 5989 2022.