It's a sunny, chilly autumn afternoon and Jenny McAuley of Red Hill Truffles is preparing for the busiest season of the truffle calendar.  "The truffle season starts at the beginning of June and runs for 12 weeks," explains Jenny.  "The truffle starts growing in the ground in the first week of December and it takes until the first of June to grow and ripen.  The fungus grows on the root of tree, and the tree likes the fungus because the fungus kills the grass around the tree that competes with it for the sugar, water and elements it needs to thrive.  The truffles grow fairly close to the surface to around 30cm down and you simply slice them off the root which doesn't disturb the tree at all.  By the end of April the truffle has grown to full size and it ripens during May."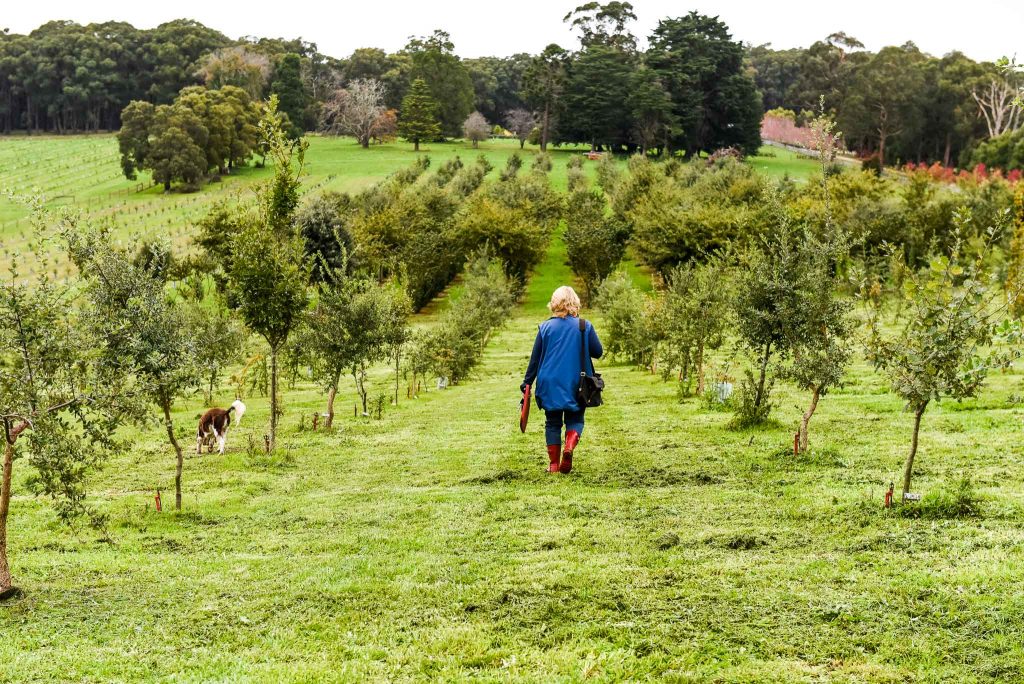 Red Hill Truffles is set on 45 acres of picturesque land in the centre of Red Hill.  The property has been in the family since 1886, across seven generations of Jenny's family.  She inherited this piece of history from her uncle in 2003, at which time it was an apple orchard.  She really wanted make the most of the land with something that would offer an income and ensure that the land would stay in the family for generations to come.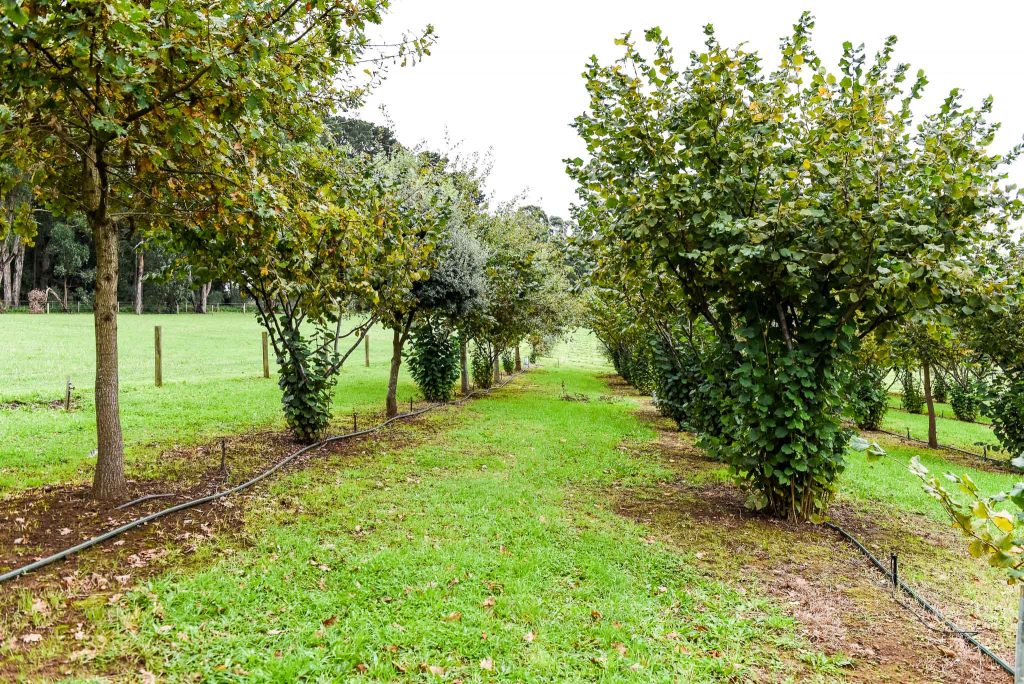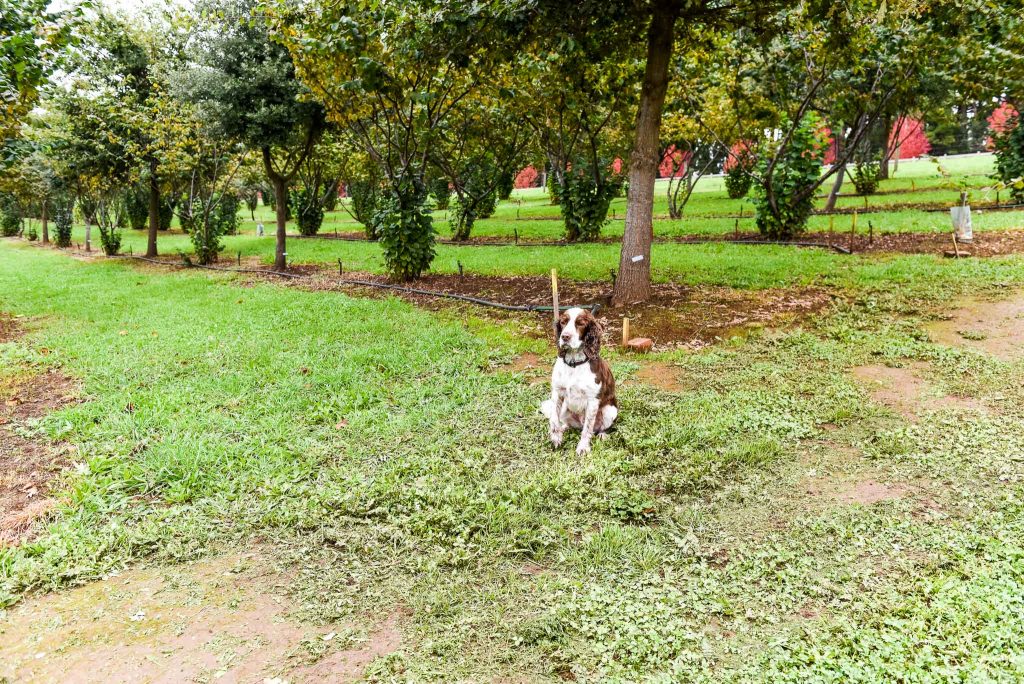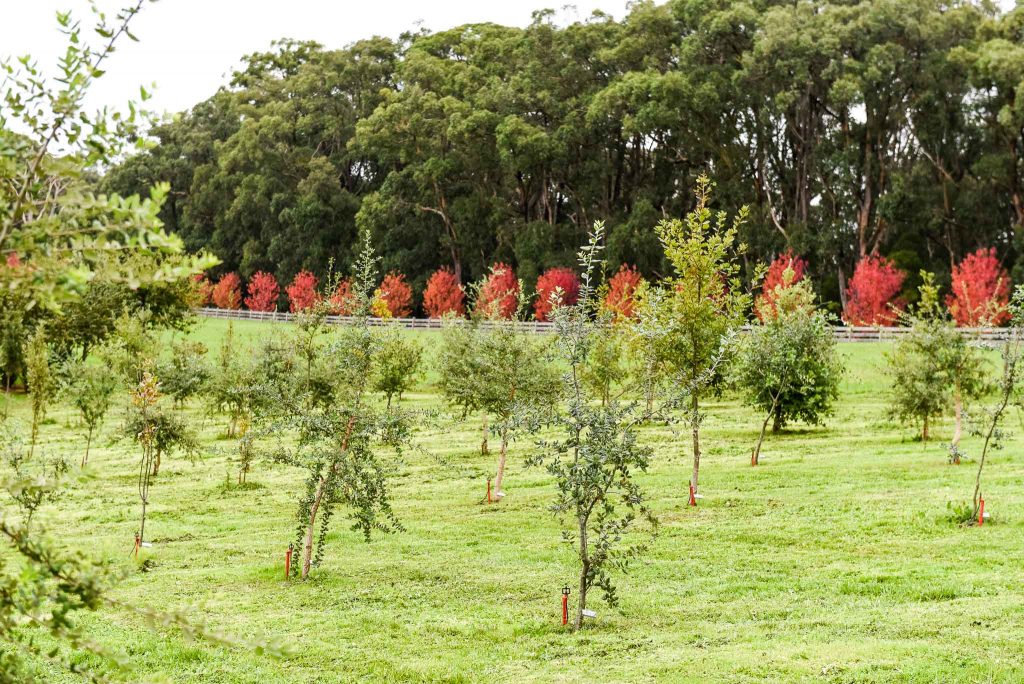 During a holiday in Tuscany in 2004 Jenny discovered truffles, and upon researching the magical fungus she realised that the Red Hill climate was an ideal growing environment.  She established Red Hill Truffles and planted her first truffiere (truffle orchard) of 260 trees in 2005.  Jenny has become passionate about truffles and has studied everything there is to know about growing them.  Truffles grow under oak and hazelnut trees that have been inoculated with a truffle virus, and she  was able to purchase two year old trees locally (the oak varieties are Robur, Cork and Holly – which is an evergreen).  She has experimented with different growing methods that suit the land and there are now 2600 truffle trees on the property of varying ages.
"We discovered our first truffle in 2010 under a hazelnut tree, and it was a very exciting day!  I proved I could grow truffle.  I can now assess the quality of the truffle by the aroma and the shape, and the texture on the outside.  Black truffles have a dark, rough, rhinoceros-like outer layer, and when sliced through they have a marbled effect similar to wagyu beef," says Jenny.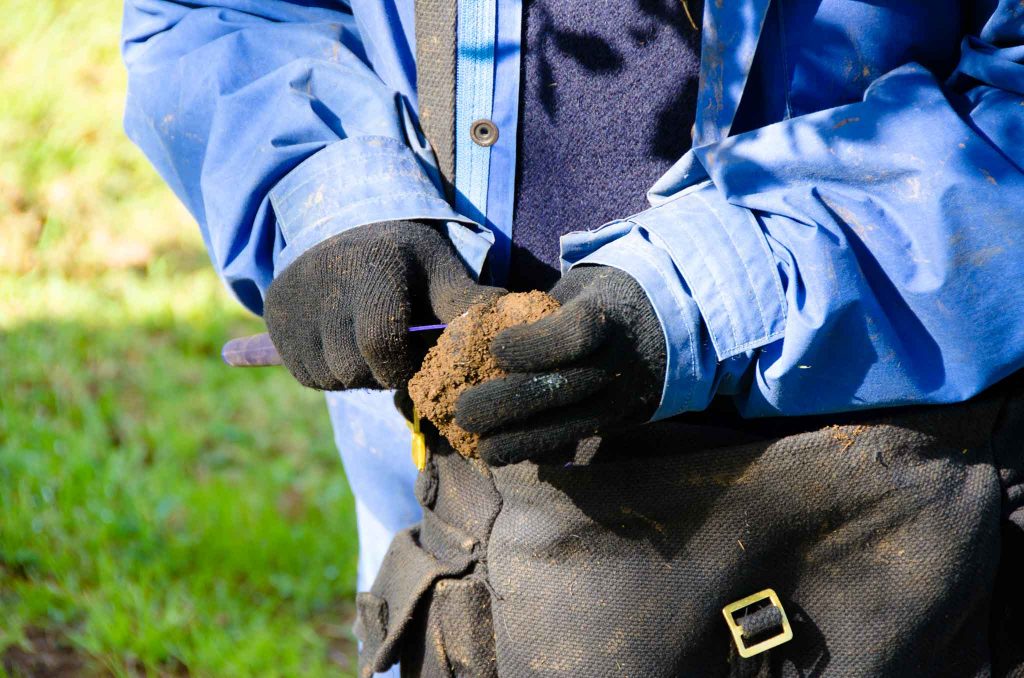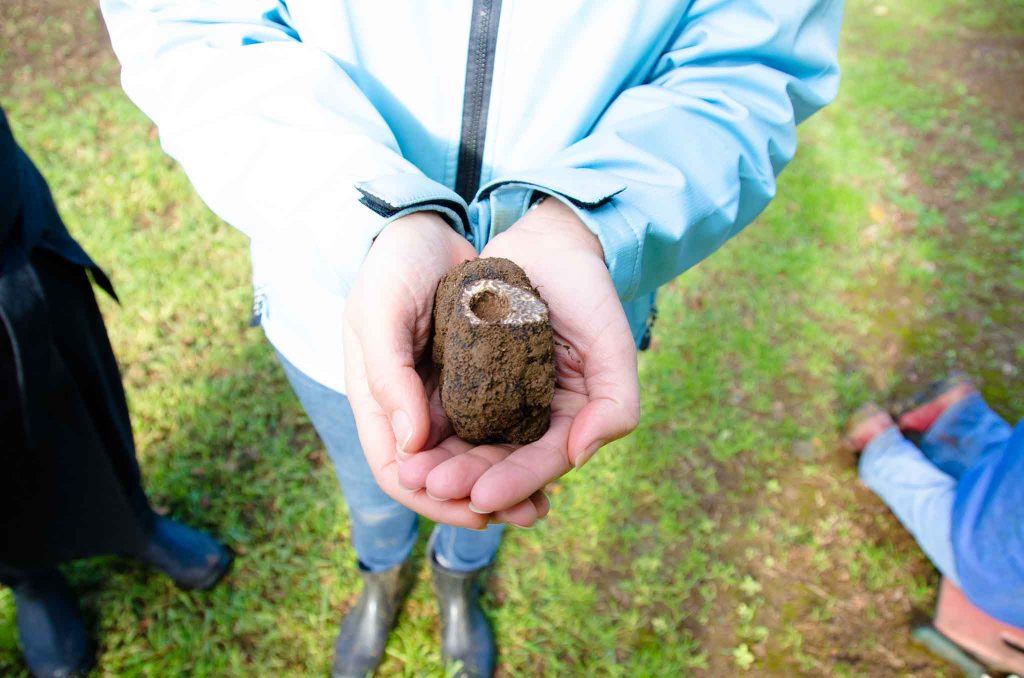 Red Hill Truffles has expanded since she discovered her first truffle in 2010.  Being a social worker by trade, Jenny knows how to network, and she has collaborated with local businesses to develop truffle products.  Bass & Flinders makes truffle gin and vodka, Red Hill Brewery produces truffle beer and several cheese producers have created truffle cheese. Jenny also works with Danielle Field from MP Experience, partnering in the 'Hunt & Gather' truffle hunts where the public has an opportunity to discover how truffles are grown and cultivated.  The truffle hunts take around 90 minutes, and Jenny loves explaining all about the process of growing truffle.  During the walk Jenny's dog Thomas (an adorable English springer spaniel)  hunts for the truffles.  He has a great nose and follows Jenny's commands with an amazing understanding, dropping to the ground when he locates a truffle.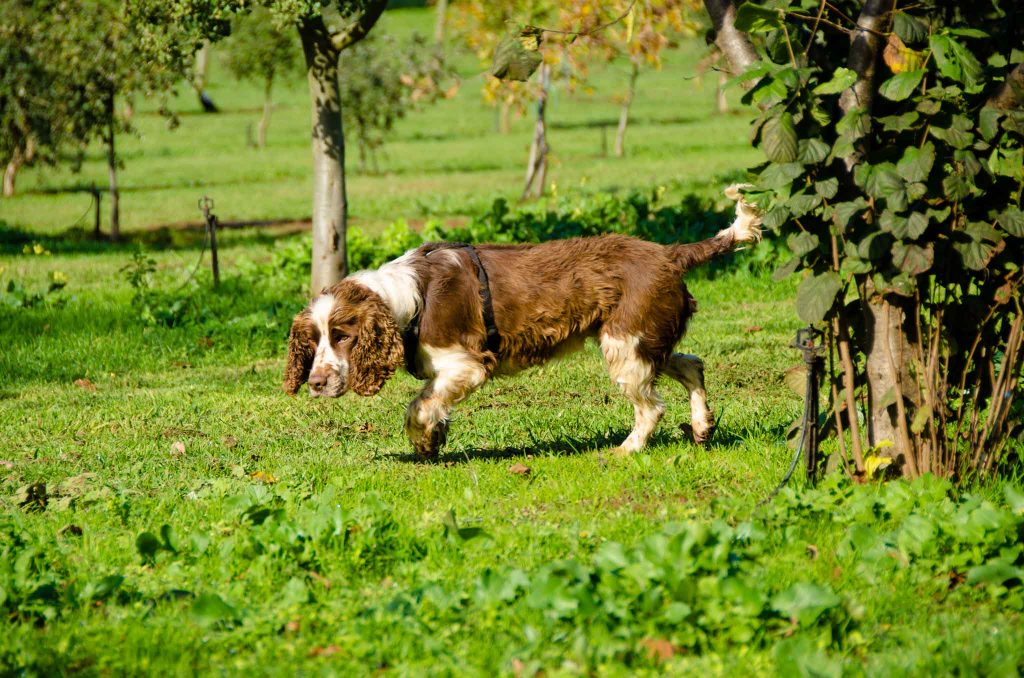 Jenny and Danielle also organise special events for Red Hill Truffles, including a combined mushroom and truffle hunt with guests foraging for mushrooms and truffles followed by a luncheon served on site by well known local chefs. Jenny has converted an old farm shed for this purpose, using recycled timber from the local area including cypress, blackwood and messmate. While she lives permanently in Melbourne, there is a cottage on the property where she and husband Mike stay during the truffle season (the cottage was built from timber from the land in 1919 for Jenny's mother as a wedding present, and is steeped in family history).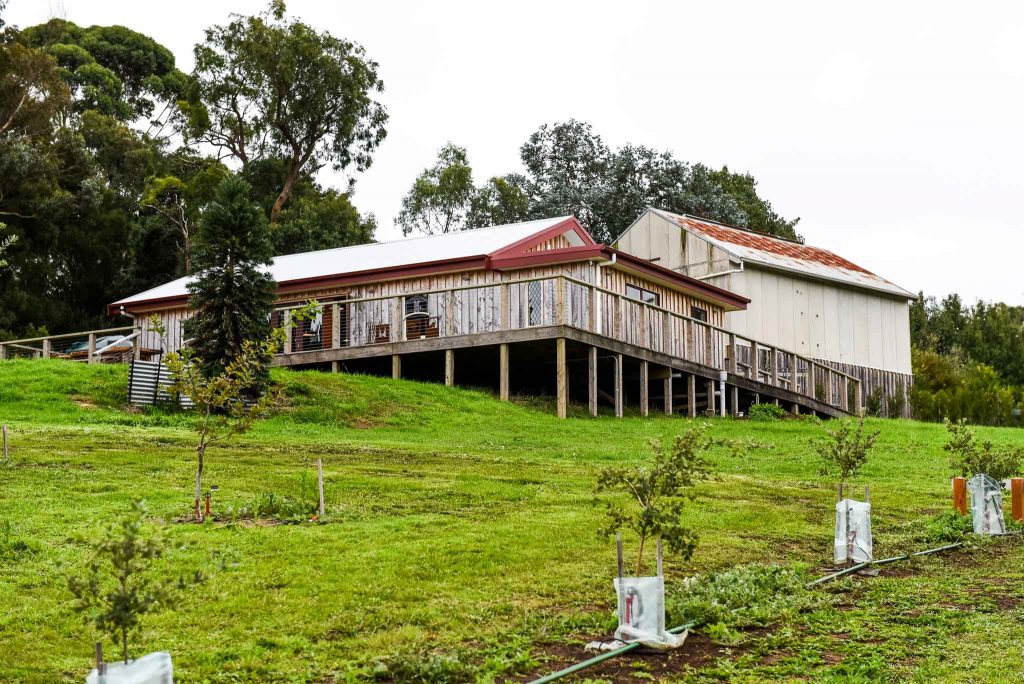 Truffles only have a 12 day shelf life, so Jenny only digs them up when she has a buyer. Local restaurants will call Jenny and asked what she has available, and she will dig up the fresh truffle to order and personally deliver them.  She currently harvests 50 – 70kg a year which supplies the local market as well as Singapore and Hong Kong.  Over the next few years when more truffles are produced, the export market will expand.  And with a proportion of the truffiere being planted with hazelnut trees, Jenny harvests the nuts as well as the truffles, maximising what the land can yield.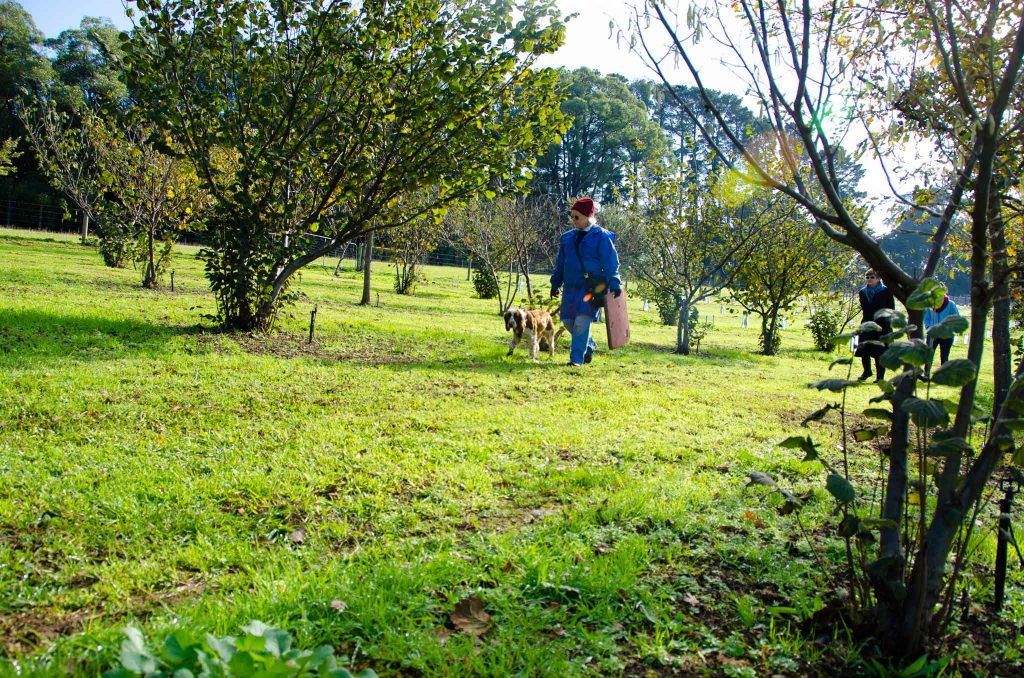 The majority of the land is planted with winter truffle (black or melanosporum) which grows during the winter season, and Jenny has now also planted double inoculated trees which she hopes will produce both the winter truffle (black), and the summer truffle (a variety of white truffle called aestivum).  If successful, she will be able to run truffle hunts for six months instead of three.  Then there's  the Rolls Royce of truffles which is a white truffle call magnatum which looks more like a potato and grows under an elm, white birch or stone pine trees.  Its aroma is five times as strong as a black truffle, and no one has successfully grown it in Australia.  Where black truffle is $2500 per kg, the white truffle is $5000 per kg but you only need a very small amount.  Jenny has planted 100 stone pine trees to experiment with white truffles and she's looking forward to seeing what these will produce.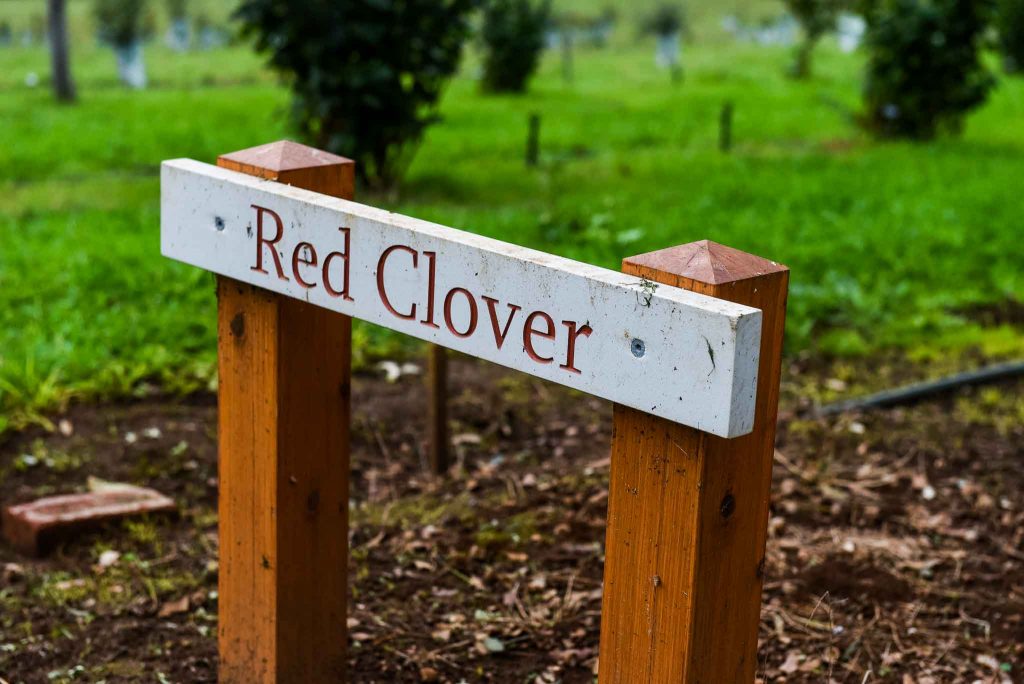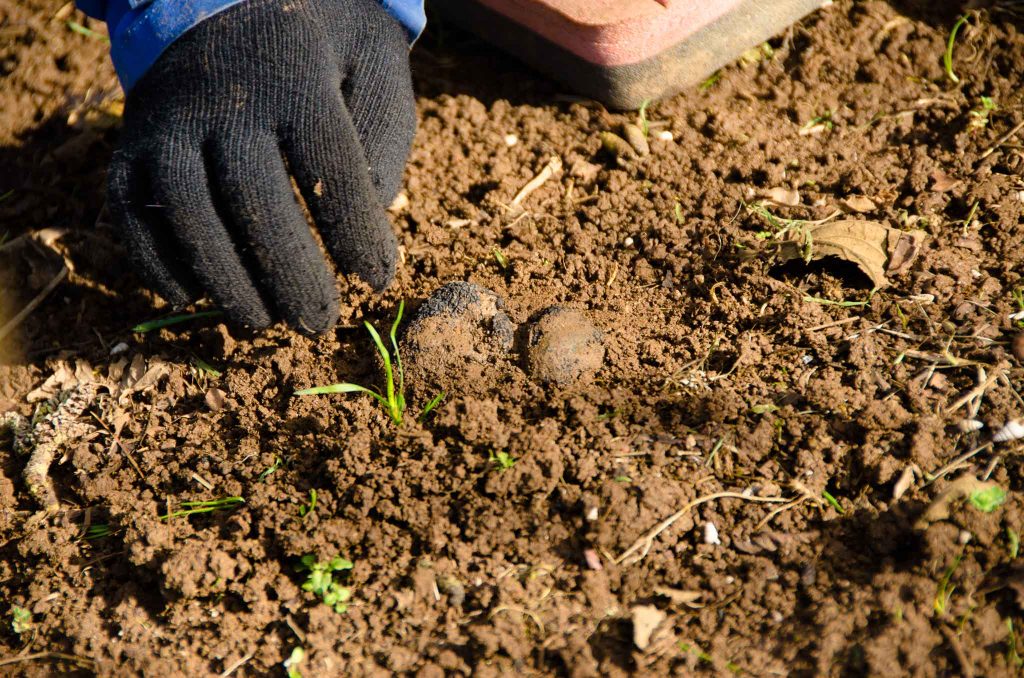 "However you can't cook with white truffle, you can only grate it," explains Jenny. "So it's used in a very different way to the black truffle.  You can cook with black truffle and create truffle products, including infusing eggs with truffles as the aroma penetrates the porous egg shells. Truffles marry perfectly with potatoes, rice, eggs, scallops and pasta.  And a chicken slow baked in the oven for five hours with sliced truffles under the skin is glorious.  Increasingly people are using truffles in desserts, with truffle ice-cream or pannacotta.  We work with a number of local restaurants.  I have a close relationship with Max Paganoni of Max's Restaurant who produces a range of products for me in his kitchen.  I have also supplied Montalto, Polperro, 10 Minutes by Tractor and Paringa Estate."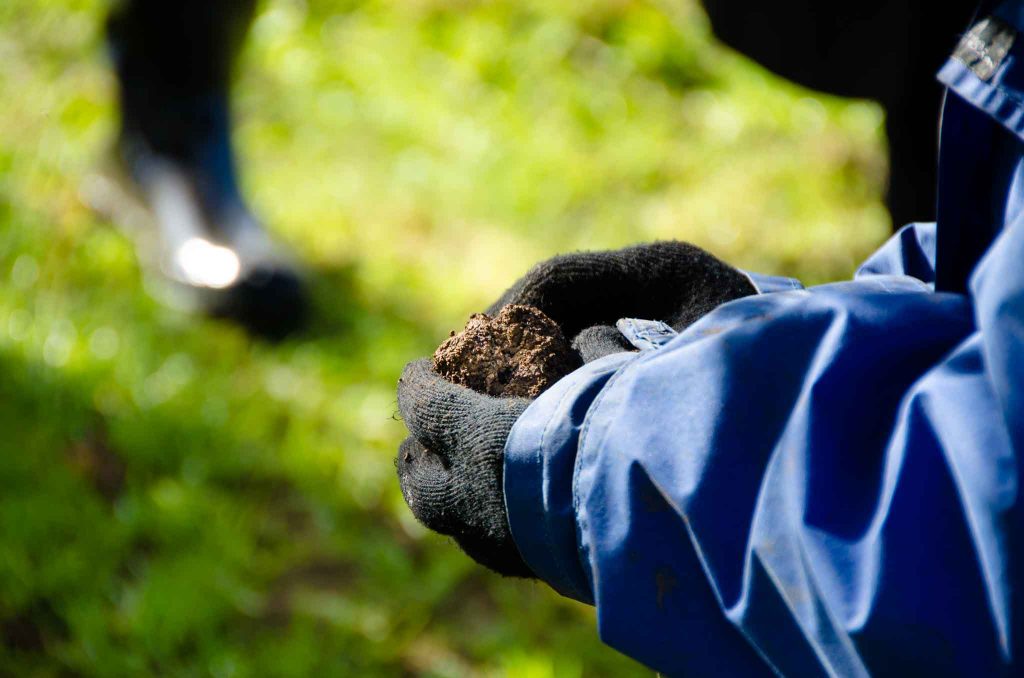 Walking the truffiere with Jenny is a very special experience.  Lined with rows upon rows of oak and hazelnut trees, and surrounded by mature Eucalypts and European trees, you can sense the history of the earth upon which you walk and breathe in the beauty.  It makes you feel a part of something bigger than yourself.  Jenny is passionate, informative and so generous with her knowledge and time, and her love of the land is palpable. She has even discovered a pair of wild eagles who have made the property their home and they have recently had a baby that they are teaching to fly.  What a legacy Jenny and Mike have created for generations to come.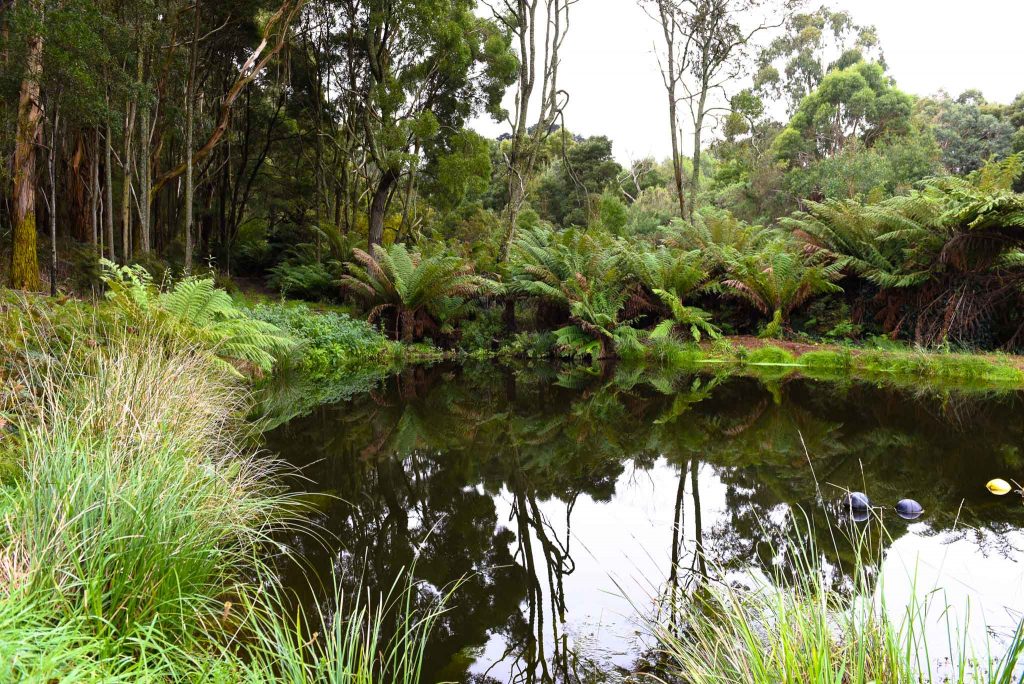 For more information on the dates and times for Red Hill Truffles 'Hunt & Gather' events, contact Danielle on 0410 596 637,  or via email – tour@mpexperience.com.au.  www.mpexperience.com.au