In 2010, Temple Grandin was honoured in the Time 100 list of influential people in the world in the "heroes" category. She is a philosophical leader of both animal welfare and autism and believes that using animals for food is ethical however it has to be done right and this is where our story begins.
Tim O'Connor and his family have three generations in beef production export and retail sales. They employ over 350 people in the region and are an integral cog in the community. Tim respects and follows Temple's principals and goes to great lengths to make sure they are constantly met; in fact she helped with their operations. This includes a team that manage face-to-face relationships with livestock farmers, transportation and operations. Mornington Prime Cuts is where you can source the products that are also supplied to many top-notch restaurants. Tim is a leader in the industry and it's why he has inspired us to follow him.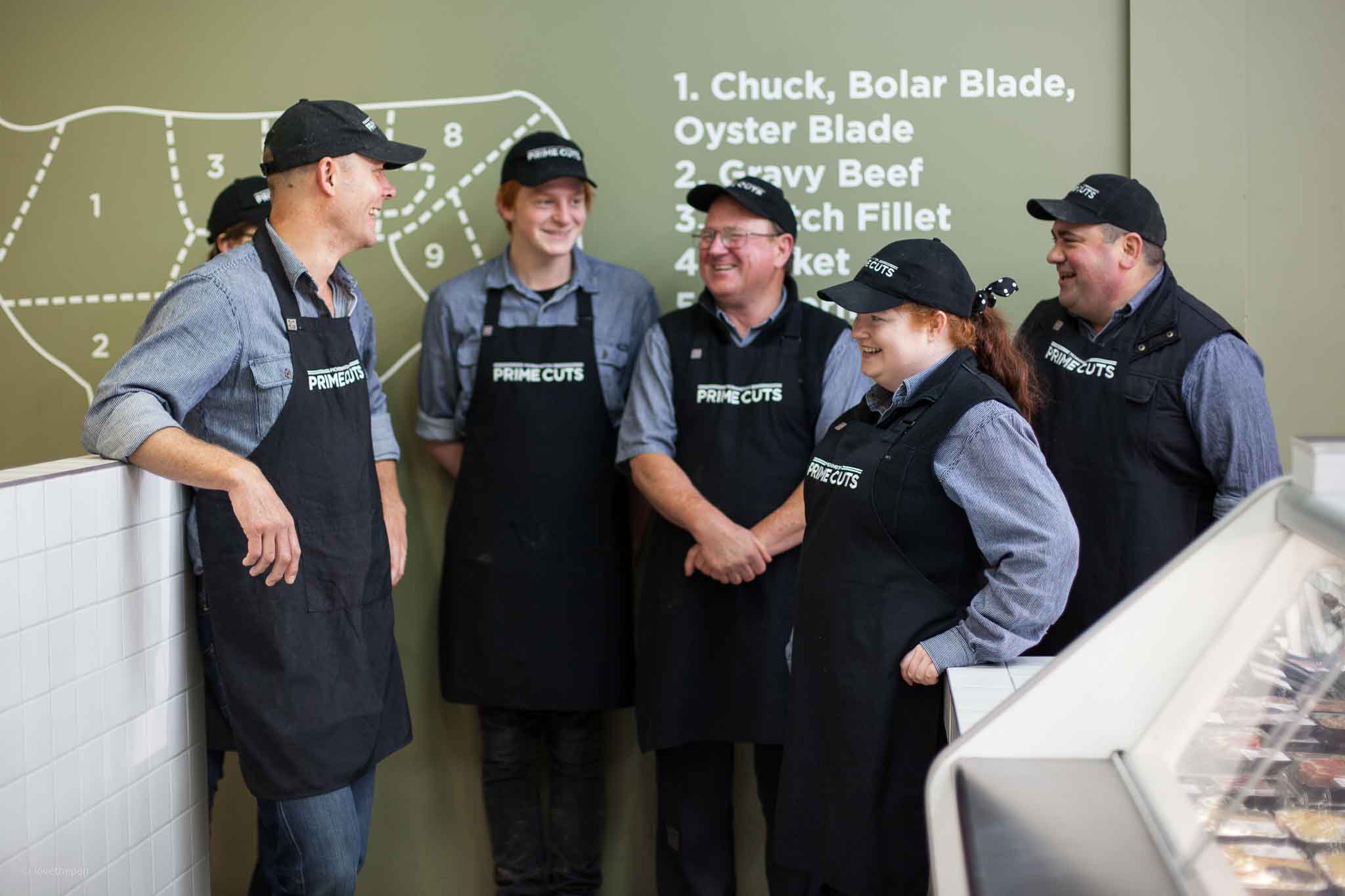 Summer is the time for friends to gather around a feast, to tell stories, laugh and share in the beautiful experiences that bind our lives together. Summer is also time for the beach, for pool parties and for doing absolutely nothing on a full tummy. Our friends at Mornington Prime Cuts is where we source the best products and is the first call for many when planning the meals for that special celebration – be it BBQ or family roast. Mornington Prime Cuts is also supplier to many top notch restaurants so the guarantee of quality is there. Tim O'Connor and his family have three generations of beef production and sales. You can find Tim at his store in Mornington from time to time – a leading local purveyor of Prime Cuts in the Mornington Peninsula.
Conditions for home delivery – Minimum $100 order, $20 delivery fee. Delivering to the Mornington Peninsula daily (week days only), Melbourne and Eastern suburbs Thursday mornings. Order by email or phone the shop by lunchtime the day before delivery.