With fruit coming from six unique vineyards located across the Peninsula, Montalto Vineyard and Olive Grove creates interesting and complex wines reflecting the fantastic diversity of the vineyards, according to winemaker Simon Black. There's more than the multiple award winning wines and the restaurants 11 chef's hats since 2002 that make a visit to Montalto such a rewarding place to visit.
A celebratory lunch menu by noted chef Matt Wilkinson in the Restaurant at Montalto.
From January 8th through summer:
Saturday & Sunday – an ever-changing set menu, based on the bounty of the Montalto estate gardens and the aquaculture of the area, together with the very best seasonal, locally sourced ingredients.
Friday & Monday – À la carte menu, with the same principles.
PRIVATE PICNICS AT MONTALTO
7 Days, 11 AM – 5 PM
PIAZZA AT MONTALTO
7 Days, 11 AM – 5 PM
Late afternoon sessions are back this summer at Montalto! Pop into The Piazza every Saturday for the 4.30 PM session.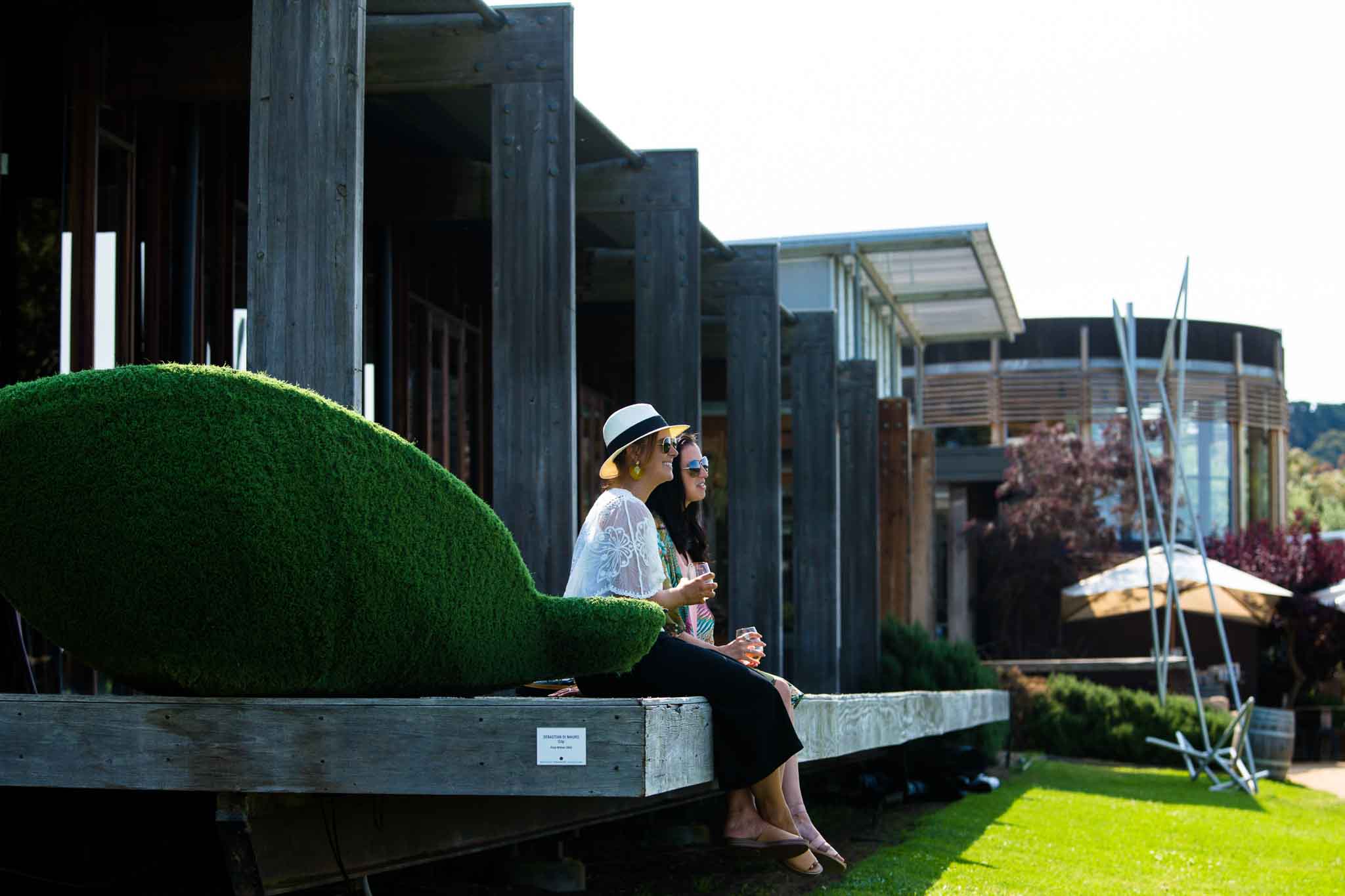 The team at Montalto believe in sustaining the whole person and have created a layered visitor experience that perfectly complements their finely crafted wine. Open your mind to new ideas at one of the monthly Wheeler Centre Conversation series, be inspired to grow your own produce as you wander through the abundant kitchen gardens and immerse yourself in the creative world of the sculpture collection. It's all pretty inspiring for a business that began as an idea during family holidays in France.