Back in the days before impersonal supermarkets and oversized shopping centres, the humble general store was a community hub, a place that served an important social, as well as supply, service. 
General stores were once prolific in towns across the Peninsula region, stocking everything from kerosene and toothpaste to fresh bread and milk, run by owners who knew many of the customers by name.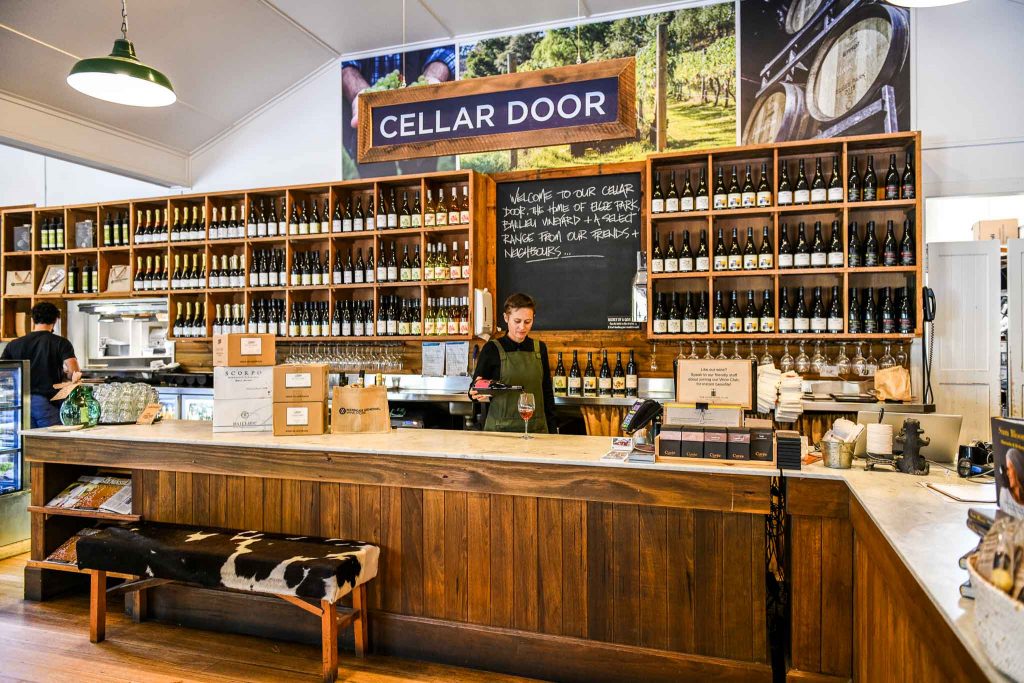 In 1924, Merricks General Wine Store opened to serve a variety of needs of the local community. Built in a prime location on Hastings-Flinders Road, between Balnarring and Shoreham, it was a central point where locals could stock up on household items as well post mail, make phone calls at the phone booth, do banking and fill the petrol tank – a one-stop shop with friendly, familiar faces.
However the winds of change leave no establishment untouched, no matter how embedded they are within the community. The era of the general store came to an end as commercialism ramped up over the decades and it became clear the era of the general store had passed. When the large, modern Balnarring shopping centre opened, the general store closed and fell into disrepair, merely a decaying reminder of what was left behind as we moved into the new world of consumerism.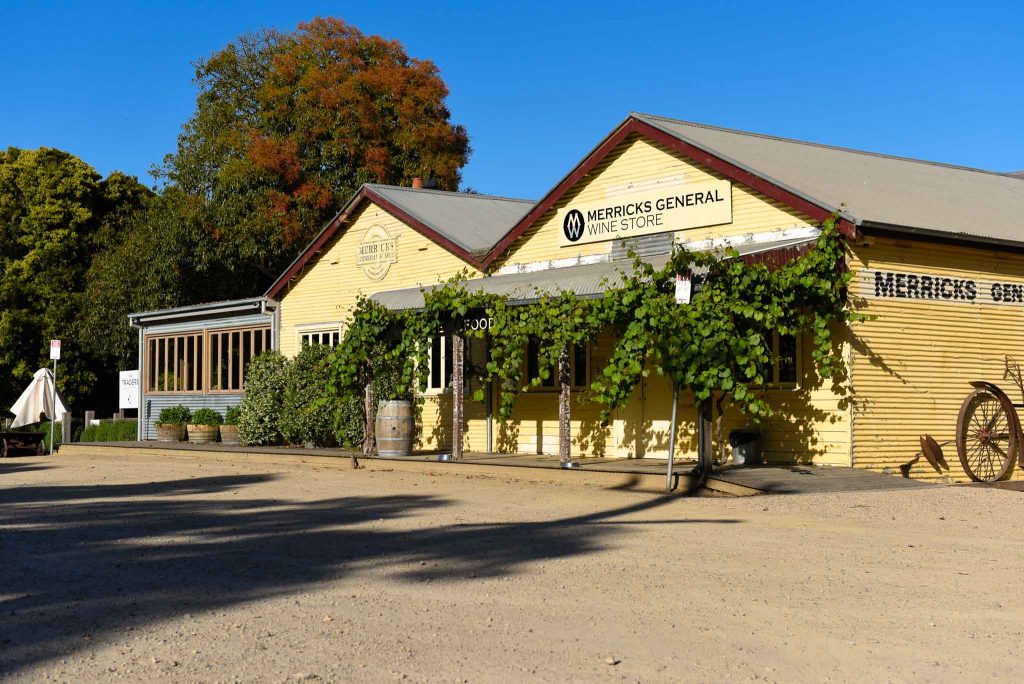 Fortunately, in 2004, three prominent families of the peninsula saw an opportunity to restore the general store to its past glory and re-establish it as a place for the community to come together, though giving it a new, somewhat different function inside its doors.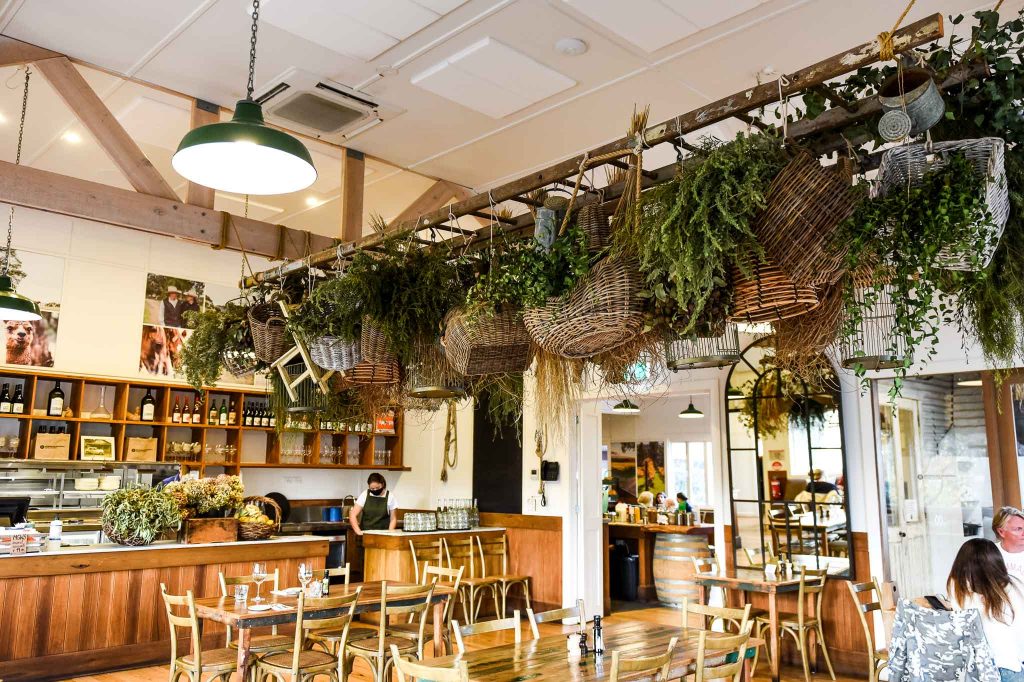 The Myer, Baillieu and Quealy families are prominent names in the local wine industry, and through their vineyards came together to breathe new life into the general store as a cellar door, modern bistro and café. Serving country style breakfasts, gourmet lunches and snacks like their famous scones and cakes, it is once more a popular meeting spot for locals and visitors alike. The menu draws from local produce and all food is made fresh daily.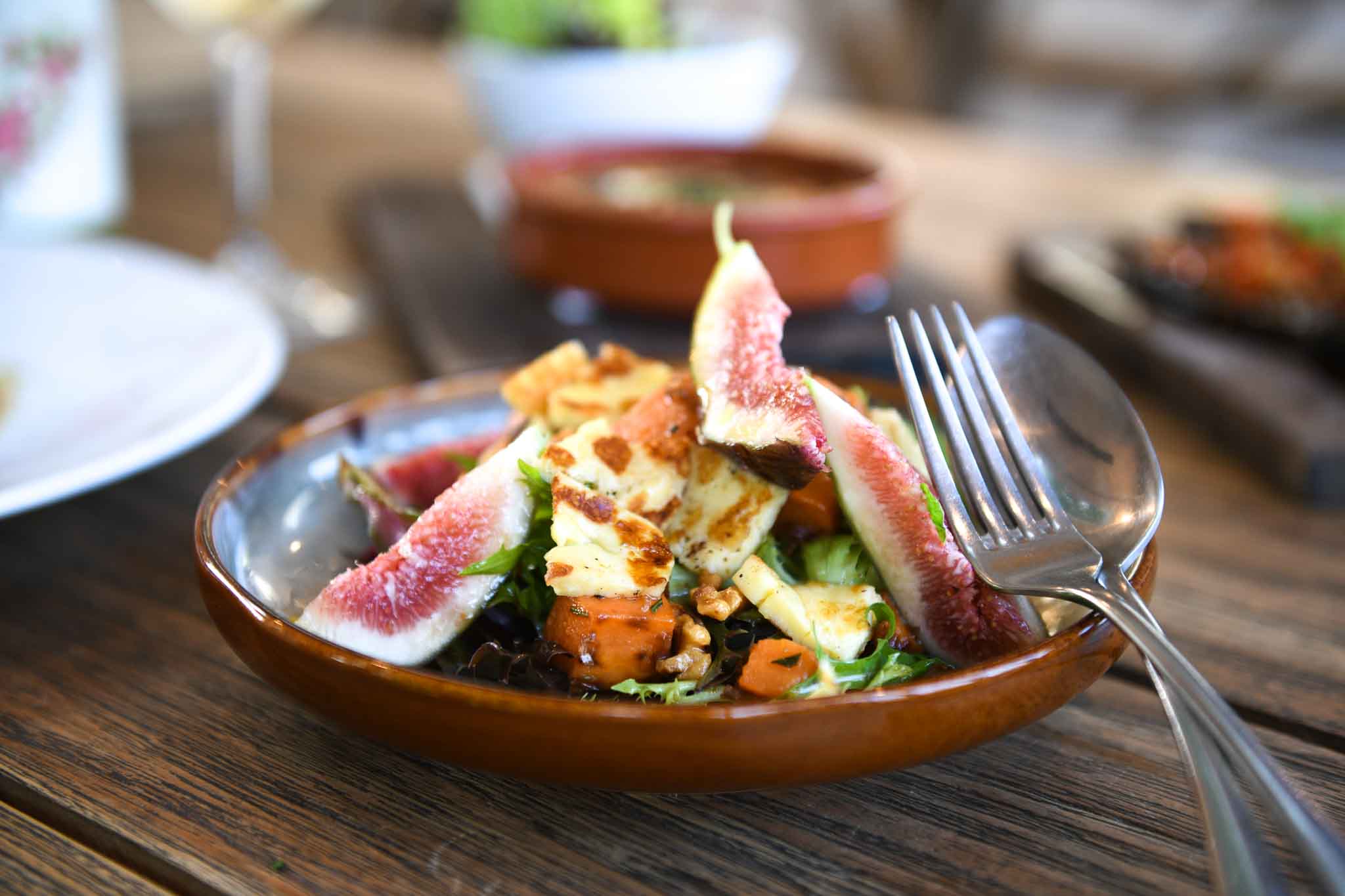 Tapping into the general store vibe, they have also included a produce store, selling a range of locally harvested jams, relishes and sauces, as well as some of their own produce such as marmalade, pickled onions and pasta sauce.
The renewal project is a tribute to the buildings 80-year history, and picked up the Architectural Excellence Award for Best Building Conservation (Commercial) at the 2005 South East Awards. The well preserved building offers a glimpse into the past as a typical example of the rural general stores that were once such a central hub of community life. The charming rustic building, with gable bays and verandah, and a tree-shaded deck with outdoor fireplace, provides the kind of setting that somehow seems to infuse itself with the tastes on offer.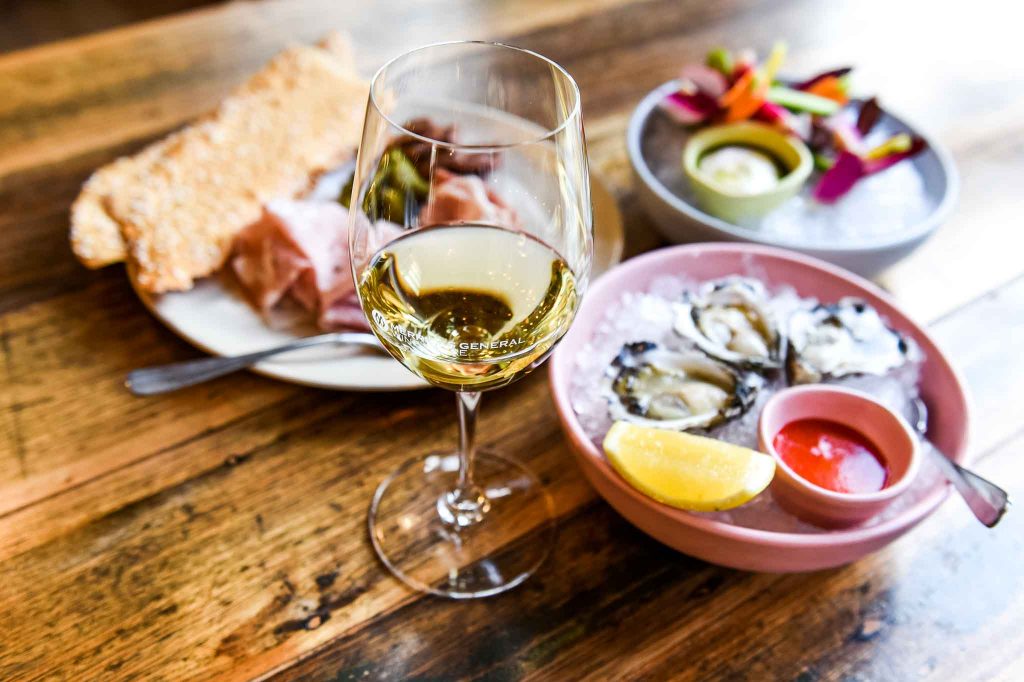 The cellar door celebrates the local region through its food and wine, with the entire range of wines from the Elgee Park, Baillieu and Quealy vineyards available for tasting and sale, as well as local beers and ciders.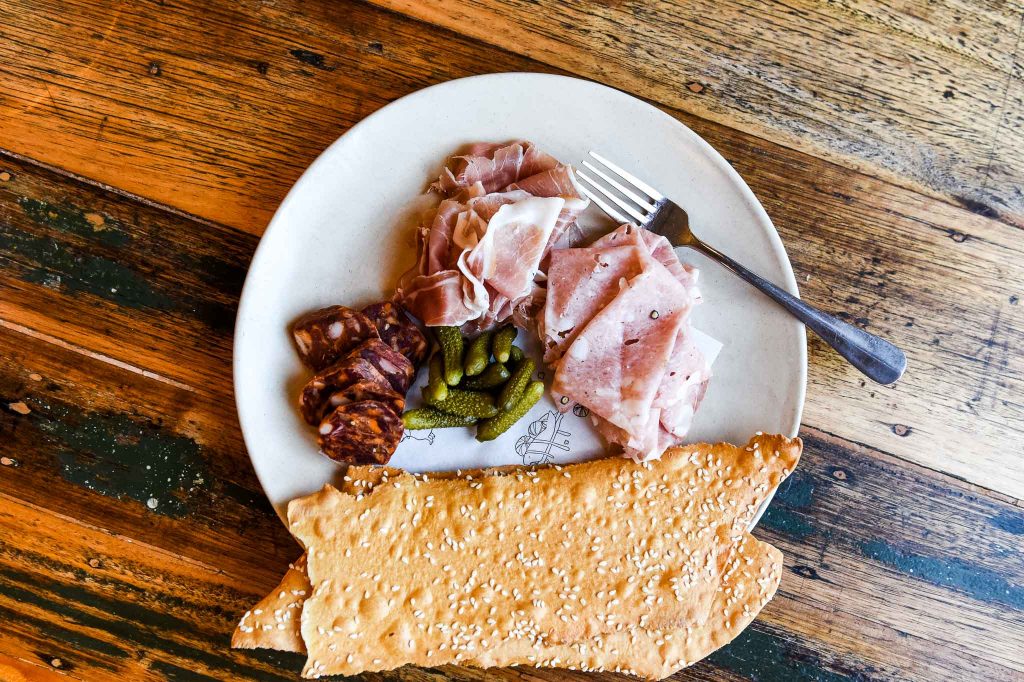 In keeping with the theme of bringing people together, Merricks General Wine Store now also hosts weddings and other private functions, and a variety of their own monthly events such as lunches with artists and evenings with jazz and blues music.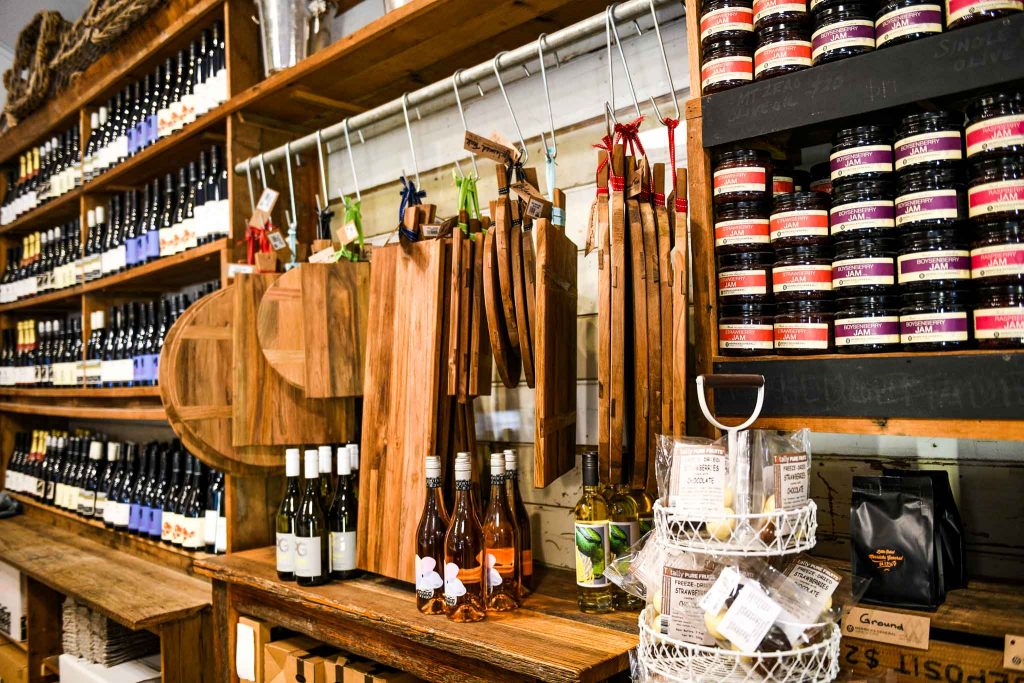 It is only fitting that Merricks General Wine Store is once again a highly popular establishment among the local community, and draws visitors from near and far. The old building with its new purpose offers a celebration of good food and wine, good company and feel-good nostalgia. What more could you ask for?
For further information, visit their website