Main Ridge Dairy is the epitome of local produce. Visitors to Bess and Damien Noxon's farmhouse cheese factory can taste products made onsite with milk from around 400 free range goat's on the 130 acre property. There's no need to tell visiting cheese lovers where the product is made and sourced, they can see it all for themselves – goats grazing out one window, the cheese factory's manufacturing room through another.
Open from Jan 1st every Friday and Saturday from 10 – 4.

You can even go on one of the dairy tours to see the milking process.  While Main Ridge Dairy is the only large commercial dairy business on the Mornington Peninsula, owners Bess and Damien Noxon pride themselves on maintaining high standards in the quality of milk produced, which is not only handmade into a range of their own farmhouse cheeses but also provided to other cheese makers in the region.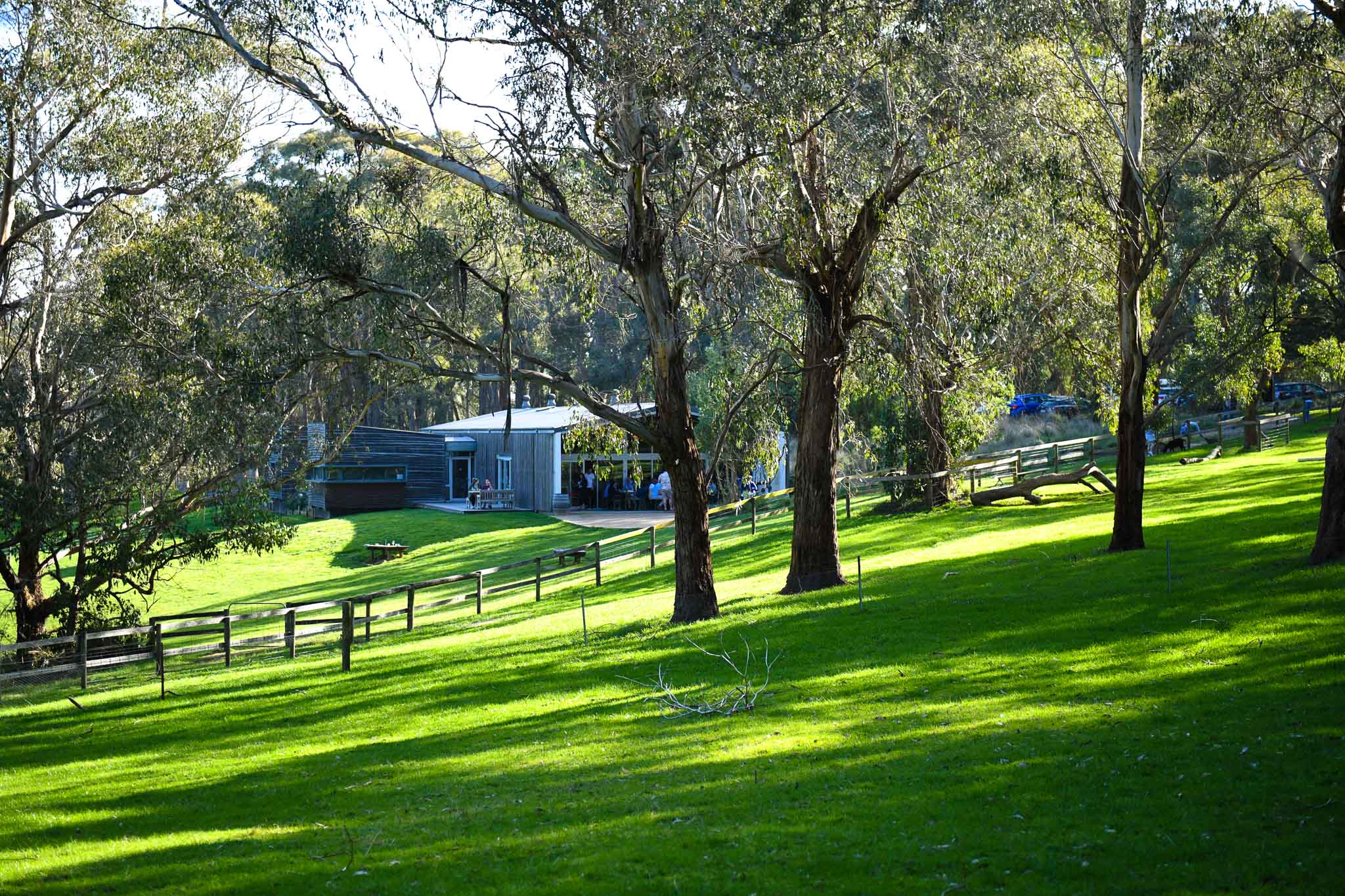 The idea of 'paddock to plate' is essential to Bess and Damien's business philosophy, both having a genuine commitment to local produce and sustainable management of the land, animals and final product.  It all starts with the land and, fittingly, Bess and Damien met while studying natural resource management. They are both nature enthusiasts who spend much of their leisure and holiday time camping and bushwalking with their three children.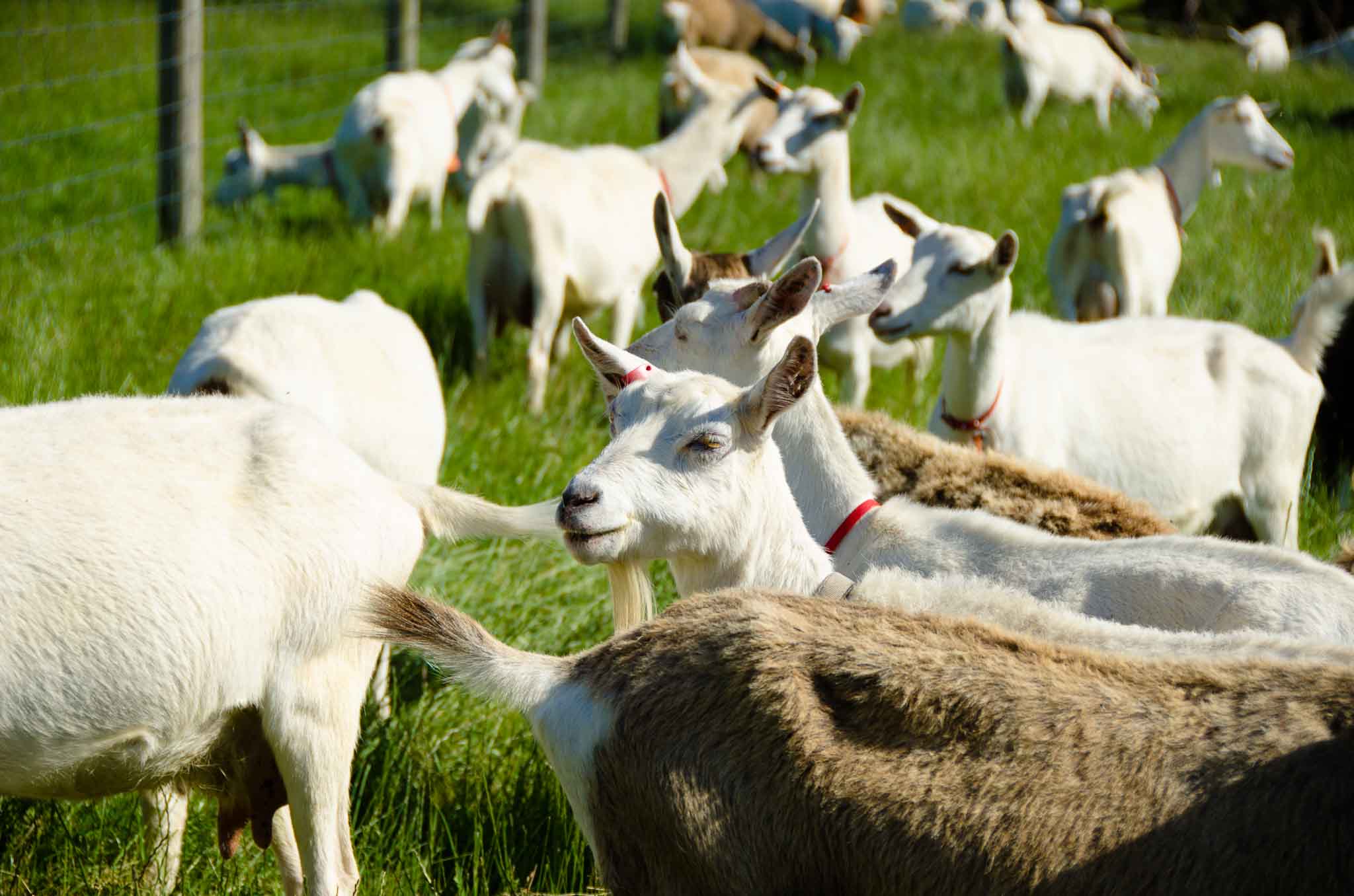 Since buying the farm in 1992, they have sustainably managed the property's environmental value, fencing off all areas of remnant vegetation and creeks, and planting more than 6000 indigenous plants in the shelterbelts to provide bush corridors linking these areas. The property is registered under the Land for Wildlife Scheme and their land management efforts have seen them win the Peninsula Victorian Farmers Federation Landcare Award.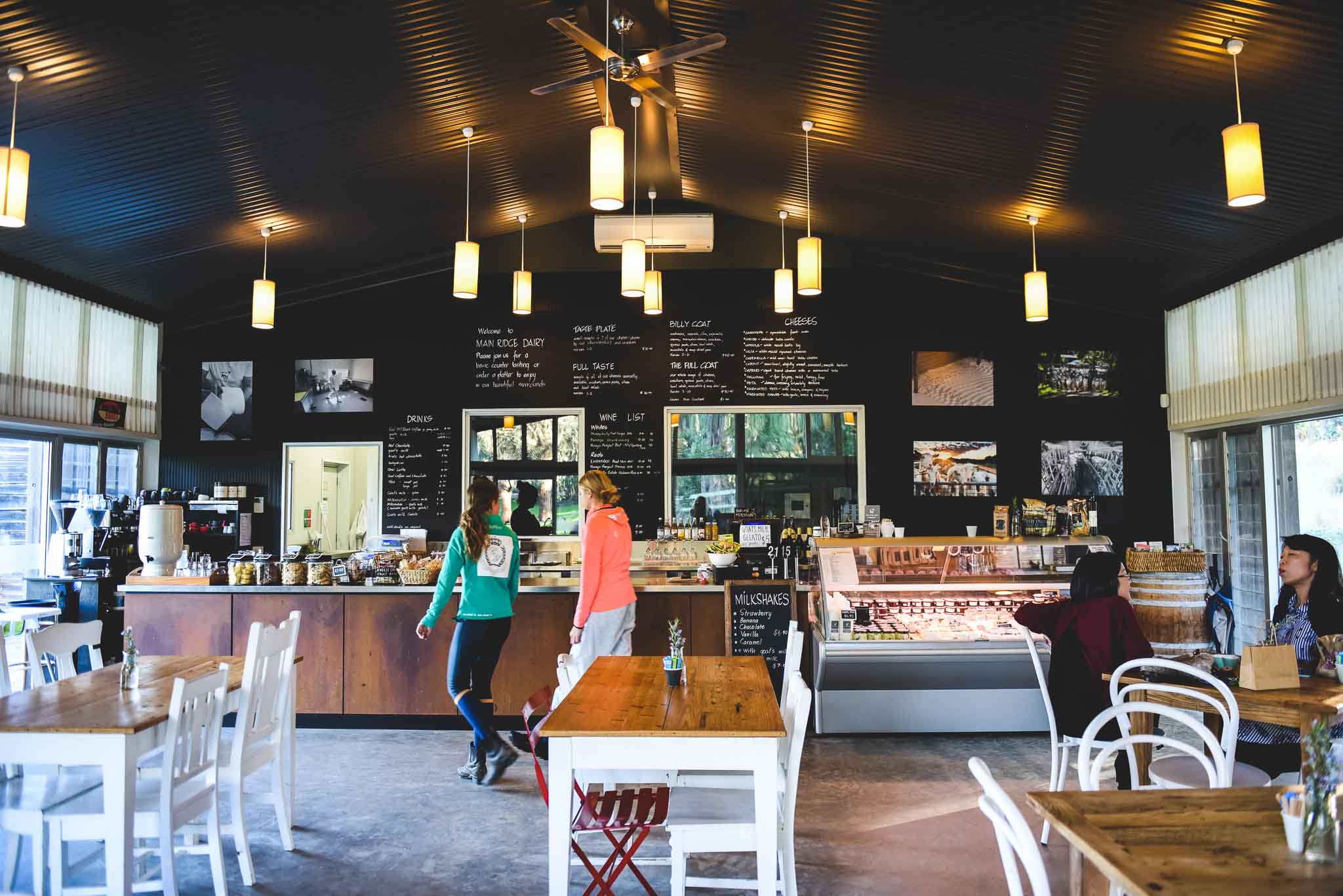 A well cared for environment is good for the goats as well, which are fussy with their feed and pasture. The goats enjoy a mix of hay and properly cut silage from the high quality renovated pasture supplementing the special grain mix developed by Damien with animal scientists, ensuring high quality milk to make the best possible cheese.  They bought the farm in 1992, starting out with Angus cows and calves but, as they secured and grew the native vegetation on the site – which now makes up about a quarter of the property – it became too small to support cattle. However this created an opportunity, to meet a growing need on the peninsula by supplying goats milk and cheese to complement the thriving local wine industry.  Bess and Damian bought their first goats in 2000 and built the dairy soon after.  In 2007 they built the cheese factory, subtly designed with the integrity of the local environment in mind.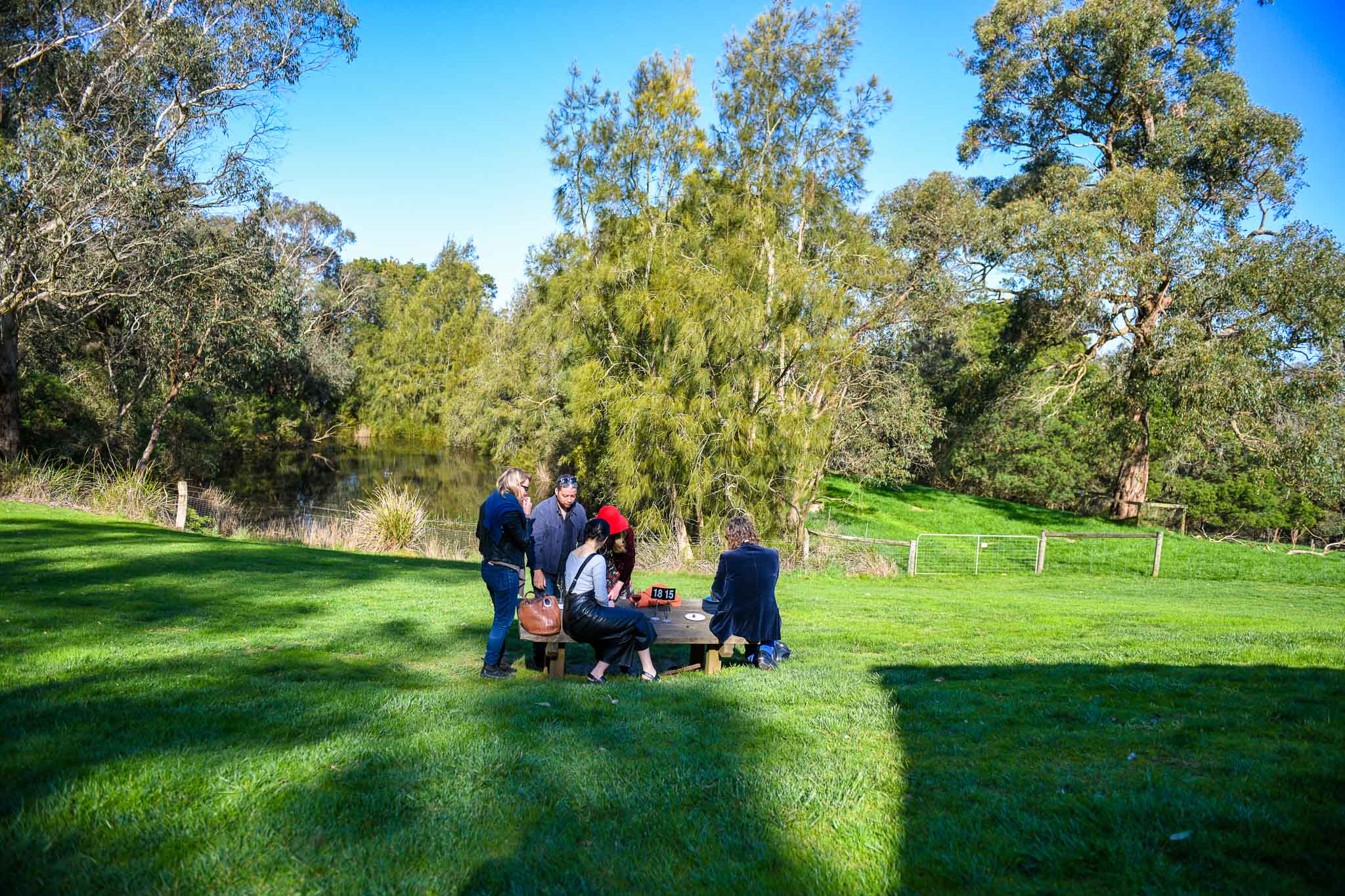 Bess looks after the goats and kids – with a little help from their own three children who help out with the animals whenever they get the chance. There's also professional help as it's a big job milking 200 goats twice a day every day. They milk over a 22-month lactation period and half the herd kids each year. The kids – the goat variety – also need feeding three times a day (as do the children, of course!). They are intelligent and friendly animals with a bit of cheek that love attention, so visitors are welcome to pet them through the fence.  Their milk is delicate and has to be handled with great care. 'Lactic set' cheeses are hand ladled, in order to maintain quality and yields.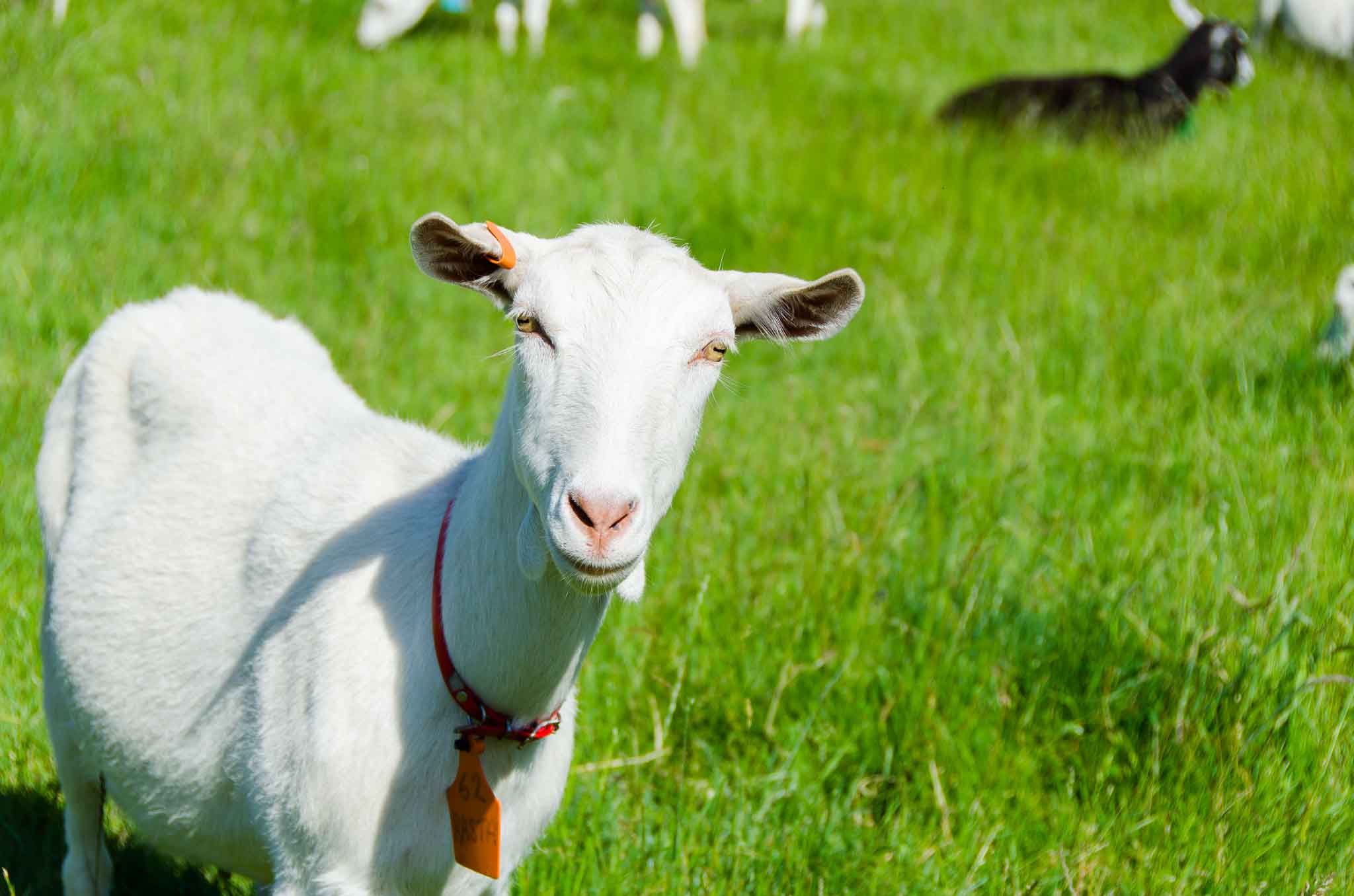 The batches are relatively small, usually about 300 litres of milk, and they use the freshest milk possible, which makes for a time-consuming process but one that is important to the integrity of the finished product.  Even if they are doing what they love, it is demanding work. During kidding season Bess is up at 5.30am to feed them, throwing some warm clothes over her pyjamas and a beanie, and back by 7am when Damien starts the cheese making. Not that he gets to sleep in, if he's not on milking duty that time is spent on paperwork while pasturising the milk. He also spends time developing new cheeses, including seasonal tastes.  With the cheese making, selling, daily administration and tours the day usually finishes about 6pm.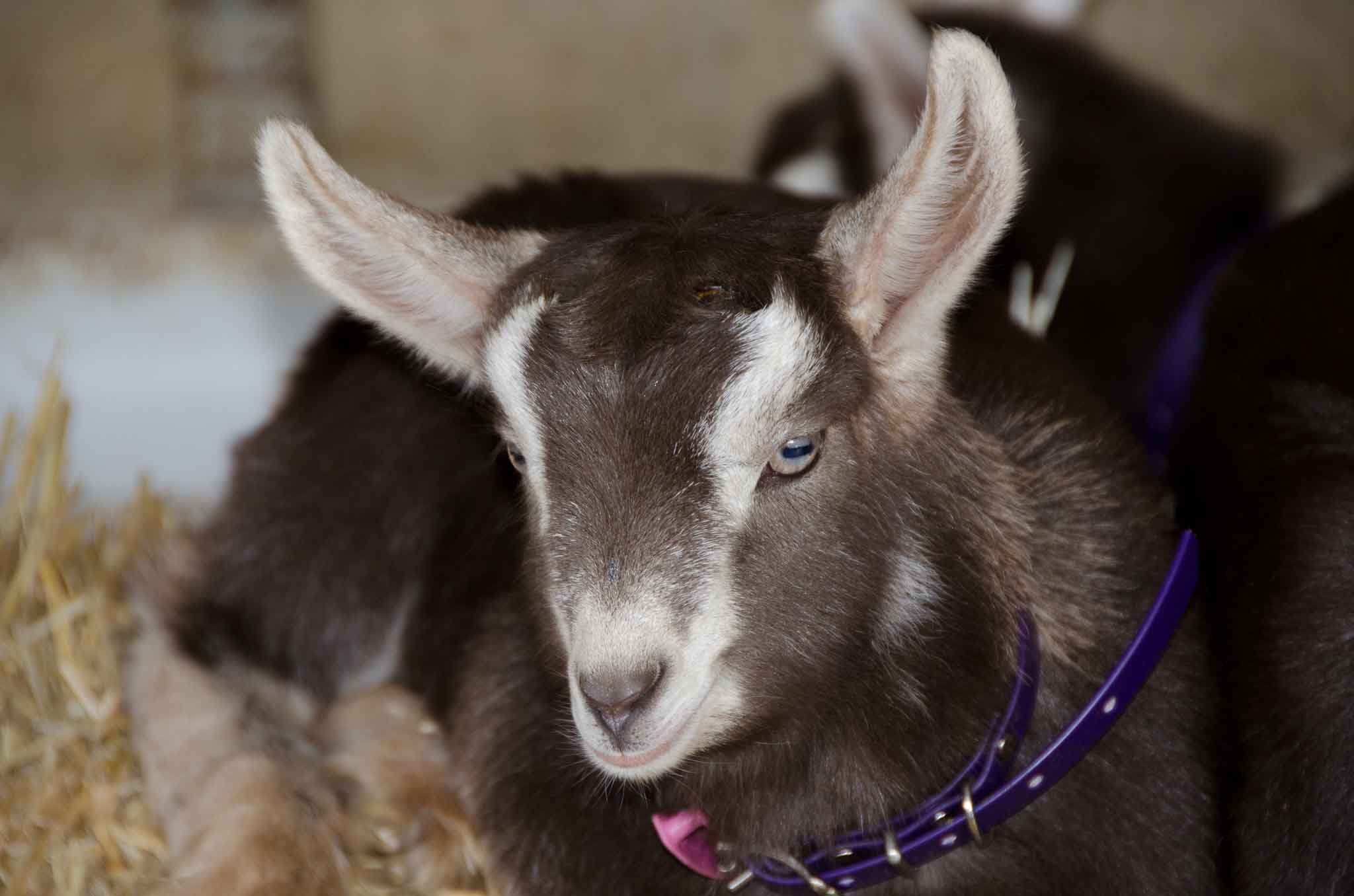 On top of all of that they also offer cheese making workshops to share their passion, where they supply everything necessary to make the cheese, as well as lunch and a milking tour and all participants need to bring is a four litre container to take home their cheese.  Currently Main Ridge Dairy produce 11 cheeses, including their personal favourites Cashmere, Cillia and Caprino, but keep an eye out for new flavours to come. The hard work and commitment – from land management and looking after the goats to handling the milk and making the cheese – is all evident in the delicious final product. You could not get a more authentic, local product.