It's possible that sliced bread was the best thing since scotch ovens. The process of bread making has evolved significantly over many years, but if you ask Flinders Sourdough owners, Margaret and Dave, using a scotch oven is still the best way to bake bread.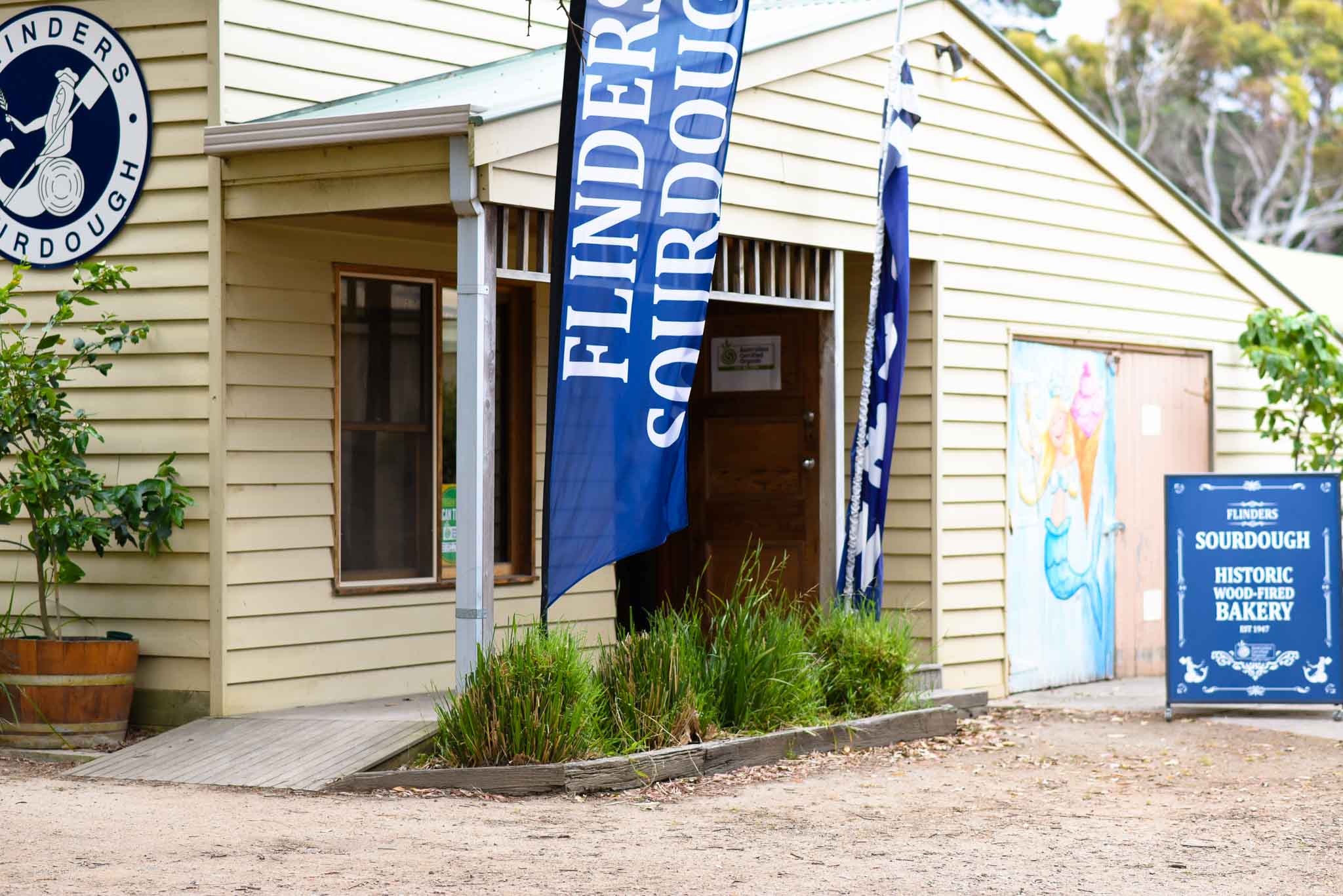 That's why they spent a year travelling from town to town in Regional Victoria trying to find one of the few remaining functional scotch ovens in Australia. Those that are left can be up to 150 years old and most are now unusable due to weathering and neglect. However, waiting for them in Flinders was an oven built in 1890 but still in good condition thanks to a reconstruction in 1947, when the local bakery moved to its current location. Once they found it, Margaret and Dave spent another eight months rejuvenating the bakery, which opened in October 2011, including restoration of the oven with very limited access to expertise on such an old appliance. But it was worth it. Providing an even, strong and steady heat, the scotch oven – which bakes with retained heat stored by tonnes of bricks and sand – is unmatched as far as they are concerned, and particularly good at baking the denser sourdough loaves.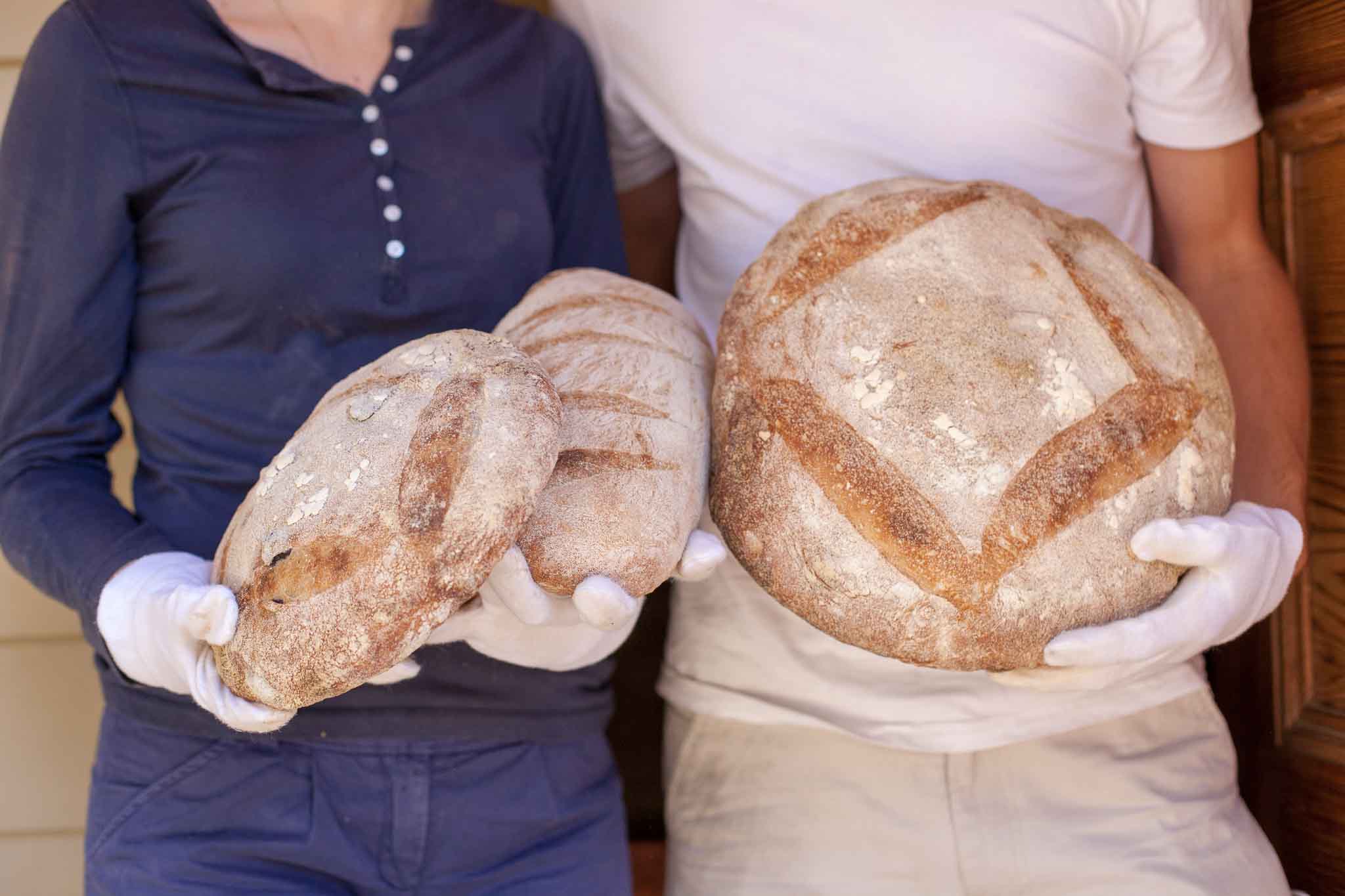 Margaret and Dave discovered their love of baking sourdough at home, appreciating the taste and nutritional benefits over commercially yeasted bread. Both qualified winemakers, they used that knowledge to good effect in managing the processes of sourdough fermentation.  With a desire to focus on quality over speed and ease of production, they began exploring traditional and unhurried methods of bread baking.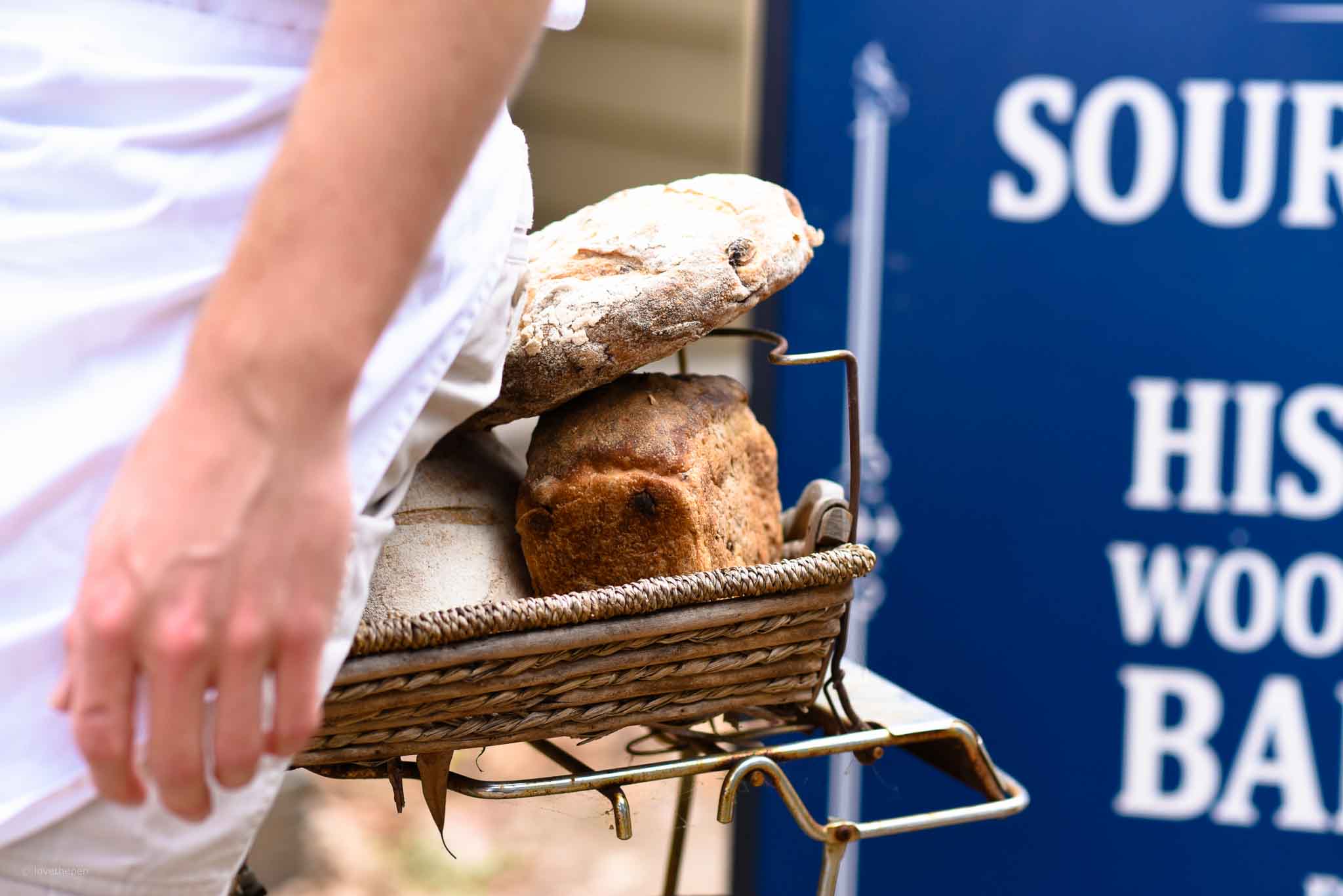 Using a grand 1940's mixer to produce the dough, Flinders Sourdough bread offers a real taste of history.  But don't be fooled into thinking these are novelty items to create character. After all, managing the oven presents physical and mental challenges on a whole other level to more modern or conventional ovens, and shows their commitment to quality. Nothing in the process is compromised for the sake of expediency. A normal workday for the pair is anywhere between 16 and 21 hours of baking, selling and cleaning. Management of the oven includes hours of stoking and loading the fire, before knocking it out and allowing the temperature to equalise, and cleaning the 12 foot deep by 10 foot wide oven floor with a scuffle.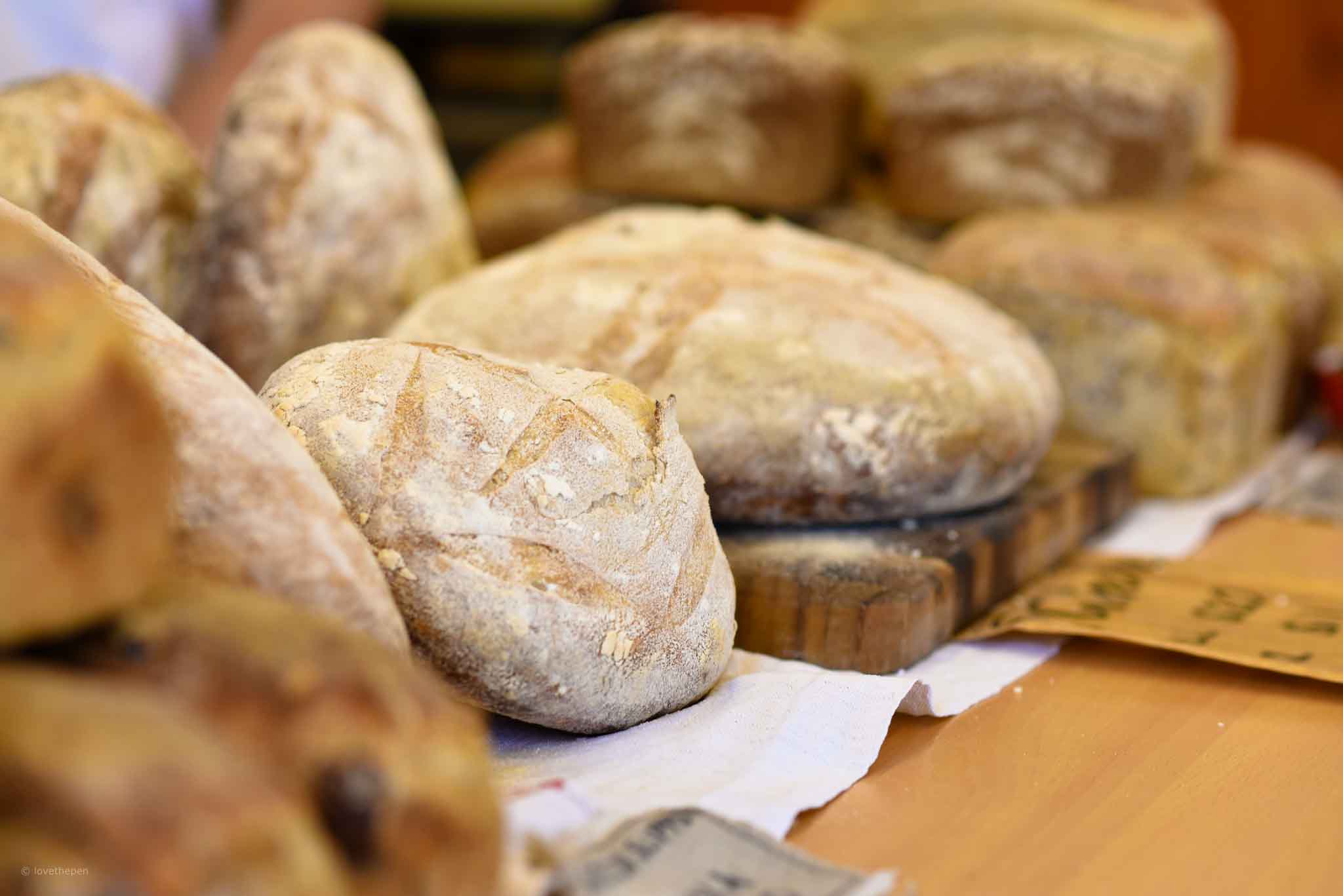 The authentic sourdough bread on offer at Flinders Sourdough goes through a complete fermentation of between 8 to 11 hours, breaking down the natural sugars in the flour and producing a low GI (glycemic index) loaf with a delicious, dark, flavourful crust. As an added bonus, this age-old process allows time in fermentation for gluten to break down, producing extremely low gluten levels and bread that is suitable for gluten intolerant diets. And it gets better. The natural acidity produced during fermentation also protects the bread from mould and the high level of hydration in the process keeps the bread beautifully moist for days.  The process is labour intensive, but it's a labour of love and Margaret and Dave wouldn't have it any other way. They value the interactivity that hand cutting and shaping of the dough brings to the workplace, as well as the sustainability of such low-energy, traditional methods.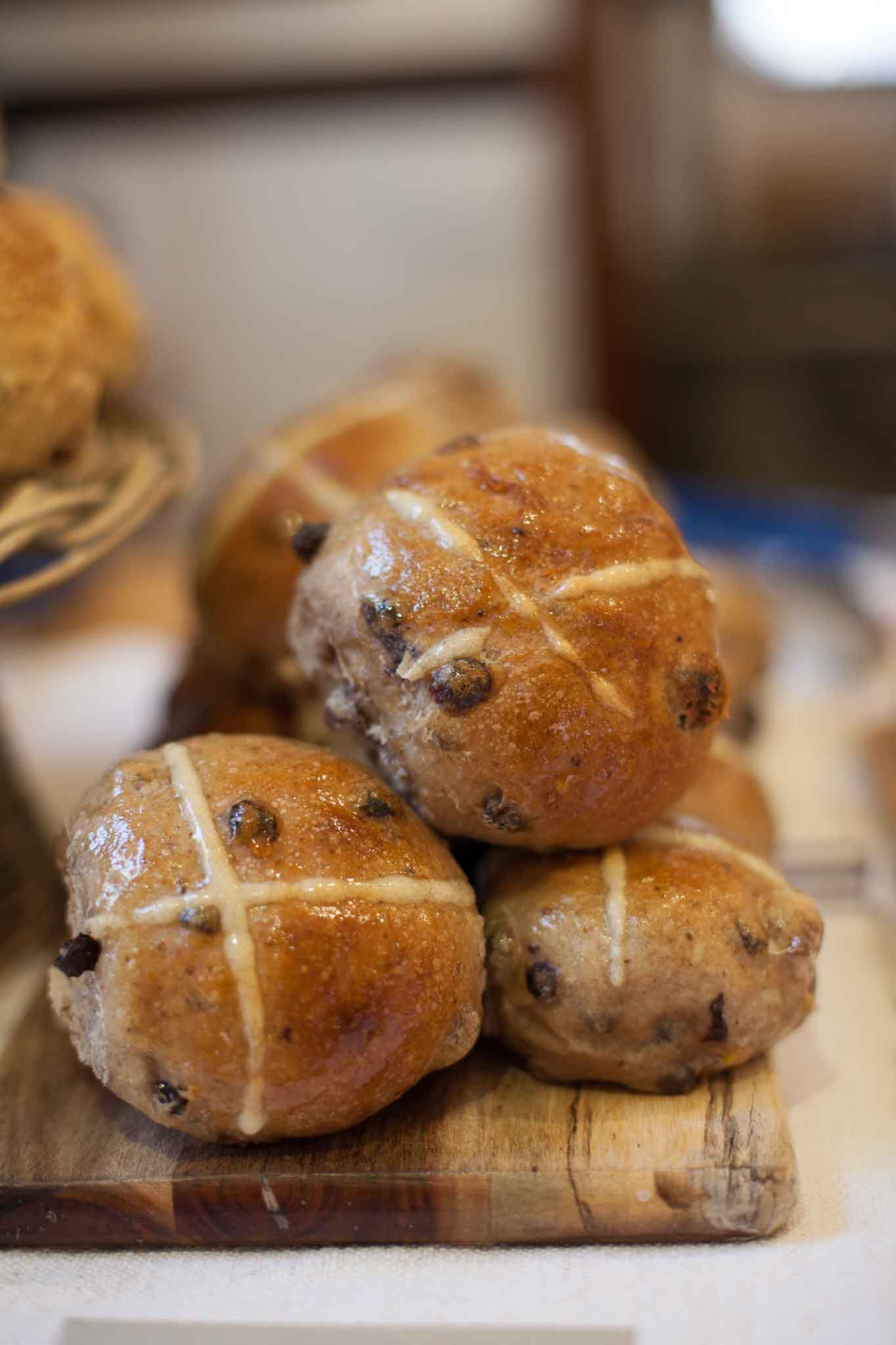 They love the direct connection to the local community baking offers – both in the store and at various markets across the Mornington region – as opposed to the detached distribution of non-perishable wine they had previously experienced.  While impossible to recreate the bakery's produce at home, Margaret and Dave are considering running sourdough baking workshops to teach interested home bakers how to make naturally leavened breads and offer an insight into the joys of operating a traditional wood-fired oven.  It seems appropriate that Flinders Sourdough is tucked away, off the main street of town. Most visitors have discovered it through word of mouth and are keen to taste authentic bread, the way it was always meant to be made. Bread like this is, sadly, as rare as a scotch oven, but well worth discovering.