A long-term love affair with Santorini, and a passion for Greek food, has brought a new culinary vibe to the Mornington Peninsula. Across the road from the McCrae lighthouse (at what was The Pavilion), Alatonero is giving diners the opportunity to enjoy well known and much loved Greek delicacies.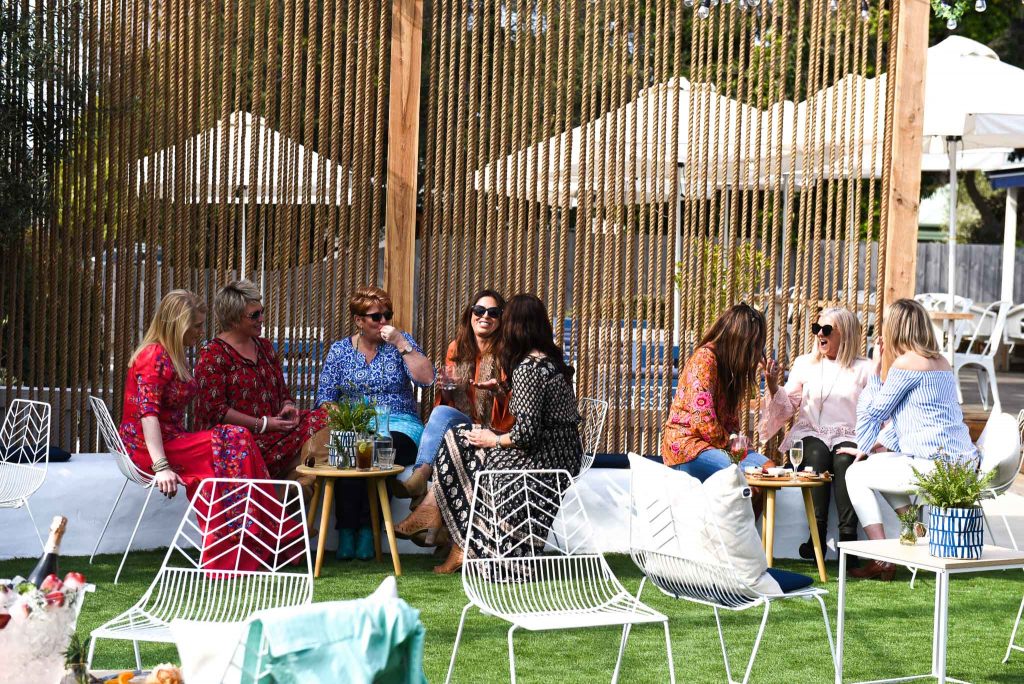 With an impressive resume in the food world, and with energy and drive to burn, Jacqui Poulier found the perfect location for her new venture, where she has brought to life her love of food, cooking, people and stories. The restaurant is light, bright, open and airy with a fresh sea breeze that drifts through the open plan dining area. Launching in mid October, Alatonero has quickly built up a solid reputation for delicious fare, fine produce and a stylish, comfortable atmosphere. More kaftan than collar, the welcoming hues of blue and white invite guests to sit back, relax and enjoy.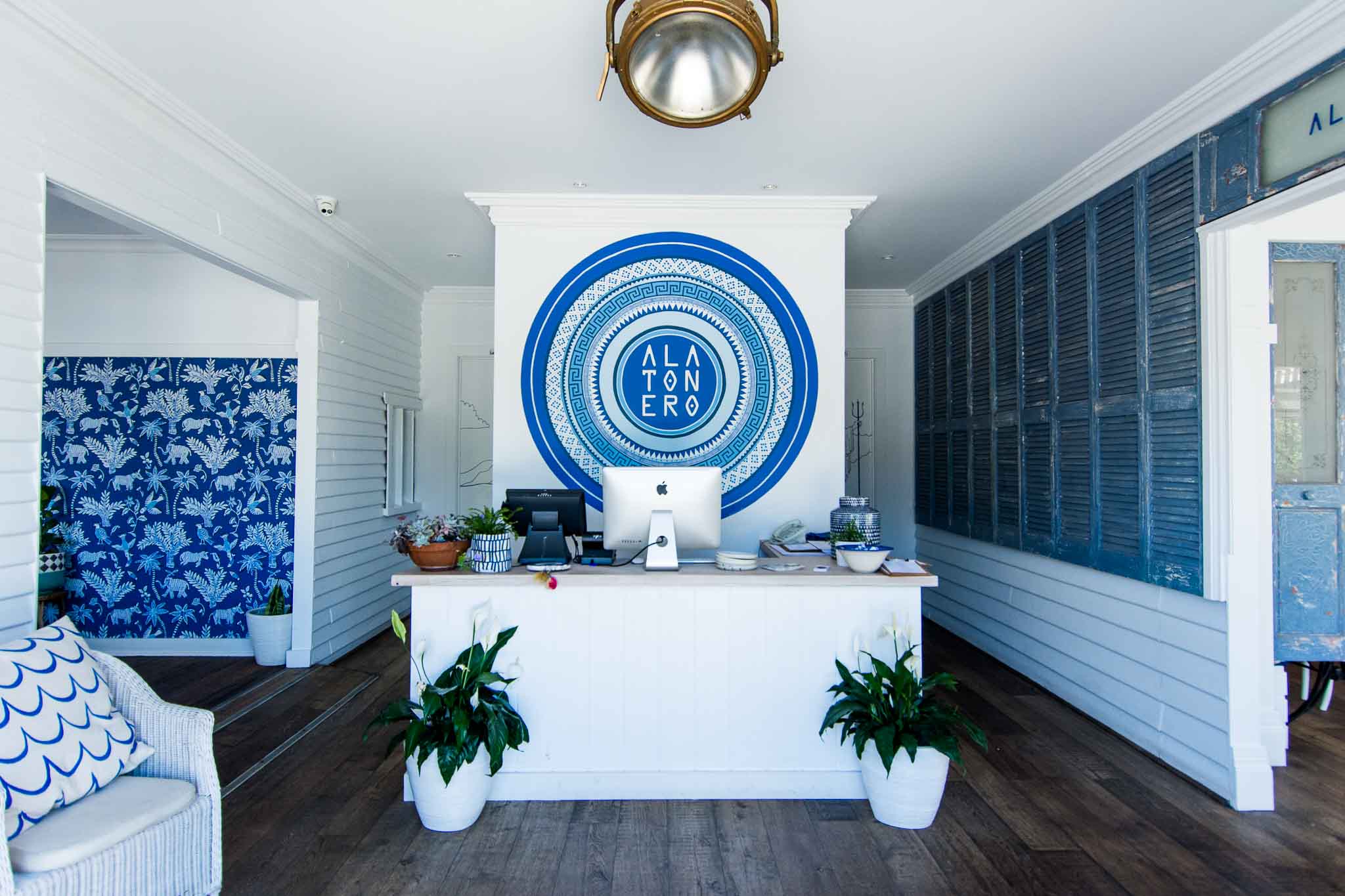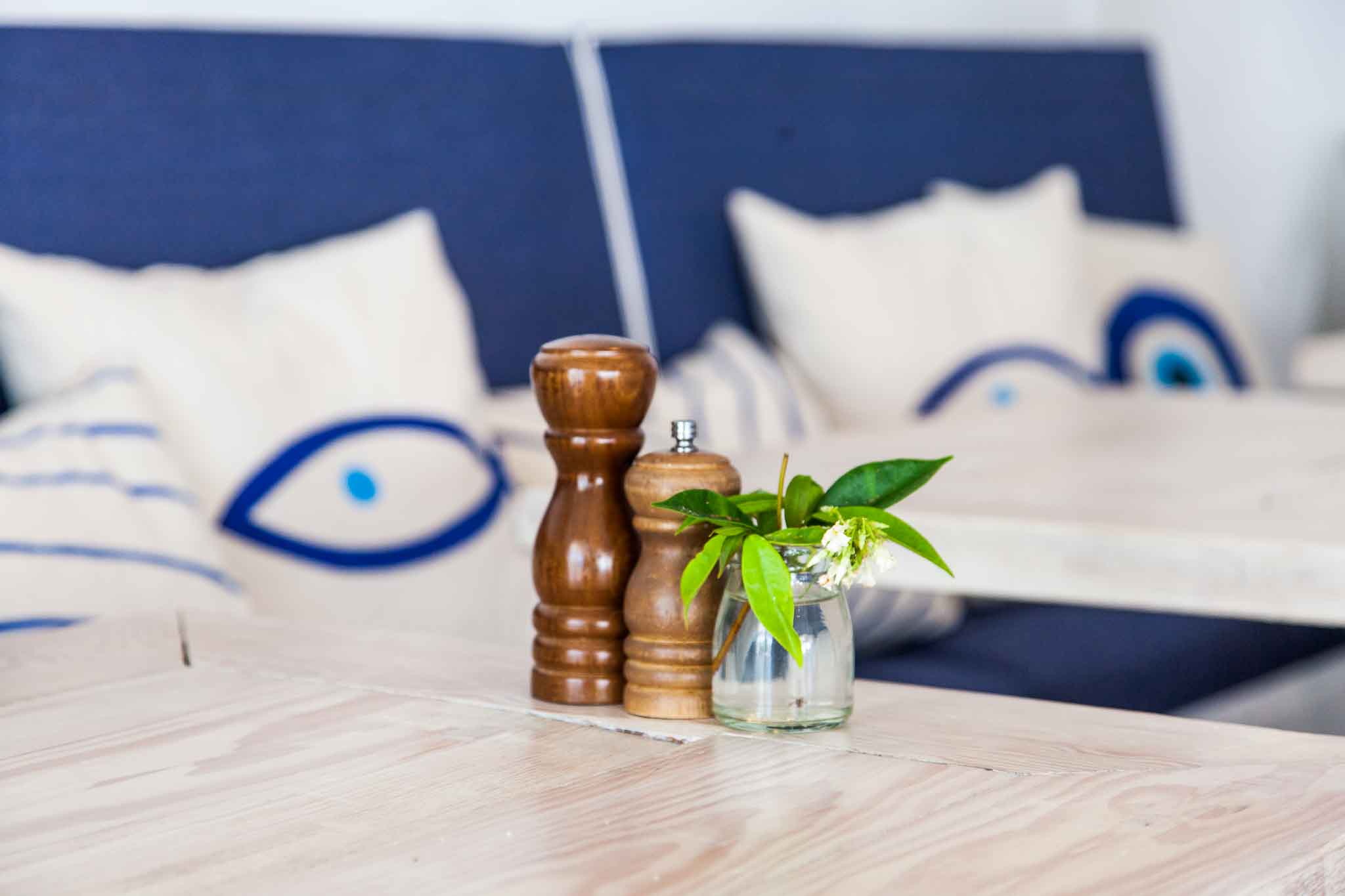 Having operated Stillwater at Crittenden for 12 years, as well as owning Freshwater Catering and Zac's & Jac's Kitchen Produce, Jacqui and Zac are a formidable force of nature. After living and working in Santorini for several summers, Jac met Zac on a trip to London when Zac (who is originally from Frankston) was working as a chef for Russell Crowe on the set of Gladiator. They travelled extensively, with a stint in the Cayman Islands teaching diving (Jacqui) and cooking at The Westin (Zac), before joining Russell Crowe again in Mexico on the set of Master and Commander. Then home beckoned and they returned to Victoria, and in 2004 Stillwater at Crittenden was born.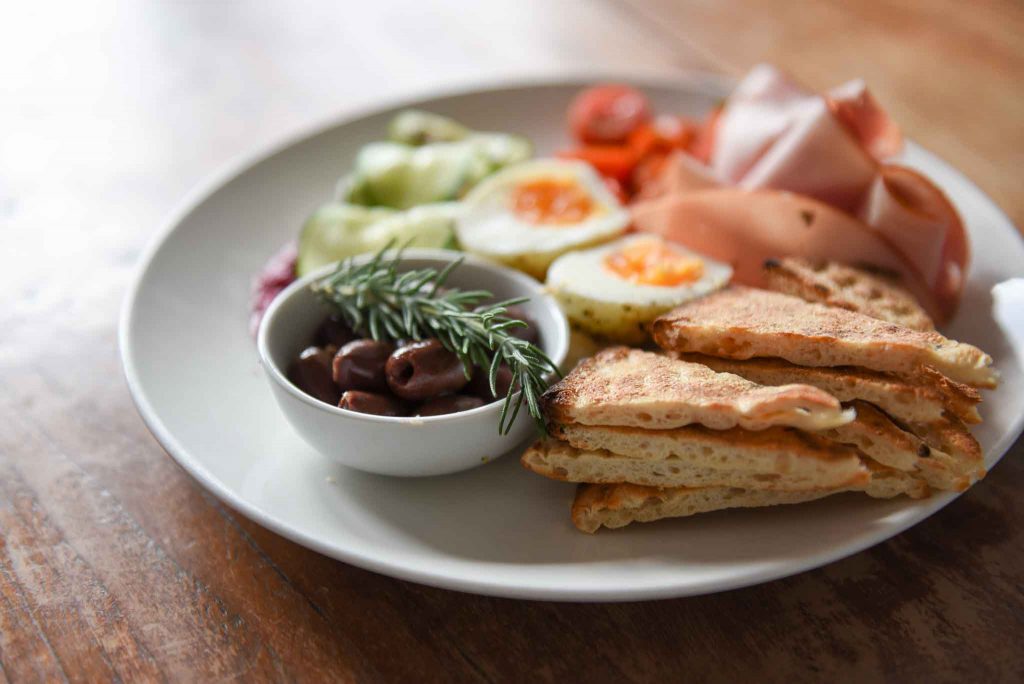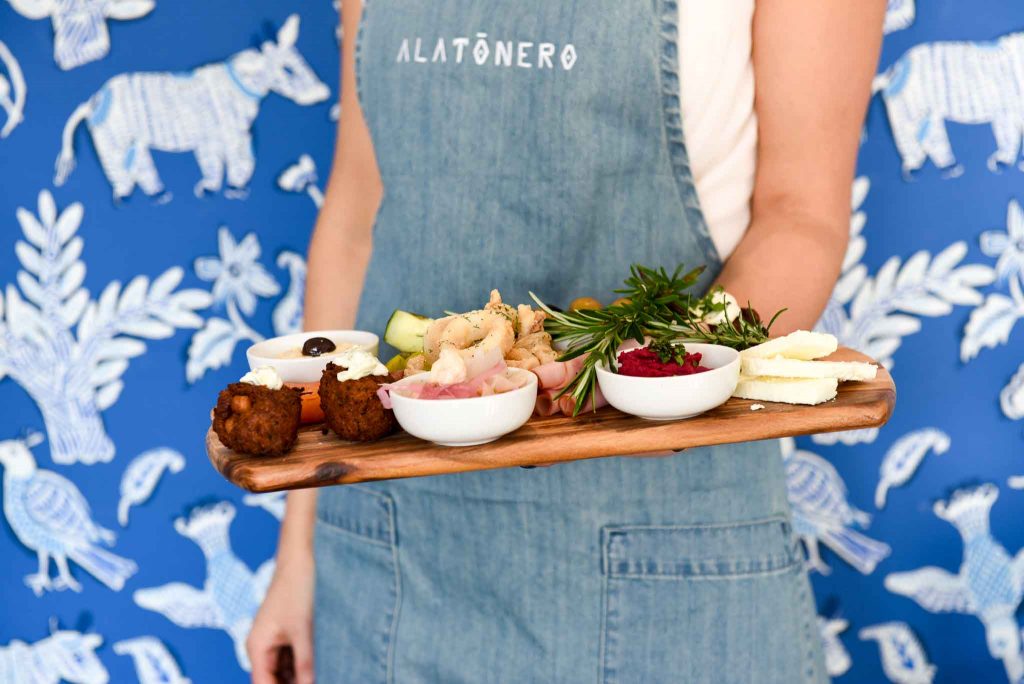 Now with Alatonero as their flagship Greek restaurant, Jacqui and Zac are happy to welcome guests for any occasion, from family get togethers to casual, spontaneous dining and special occasions and celebrations. The mezze style menu of modern Greek cuisine is full of mouth watering delights – saganaki, fried calamari with harissa aoili, chargrilled octopus with wild fennel, fava and pickles, slow roasted lamb shoulder with caperberries, dill, cucumber, saltbush and Moussaka. There are loads of delicious side dishes, and kids are well catered for, as are those with a sweet tooth.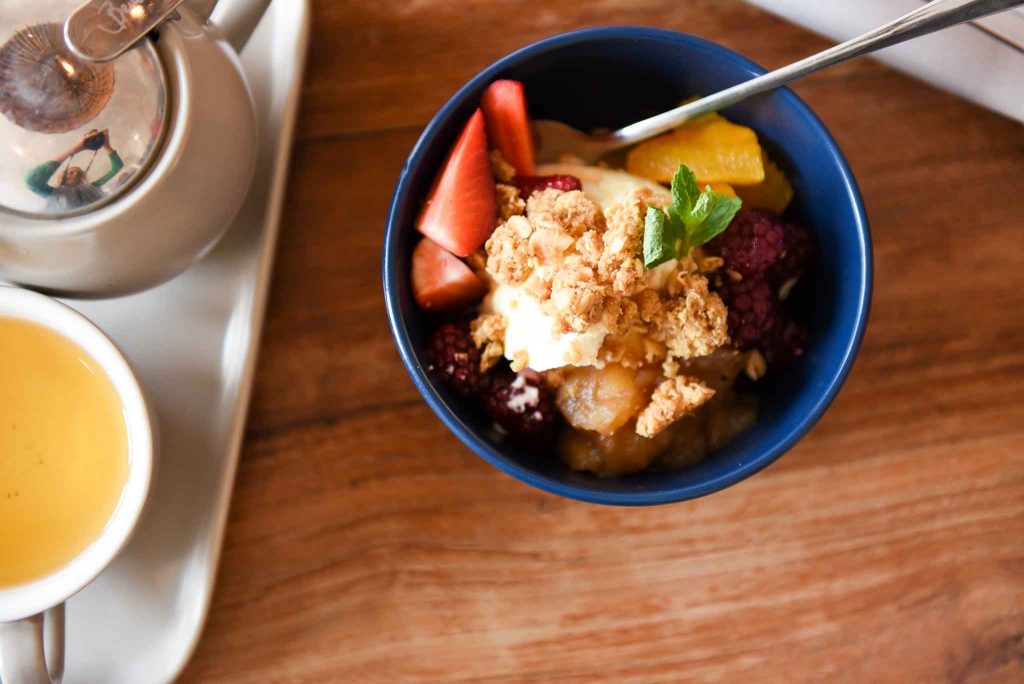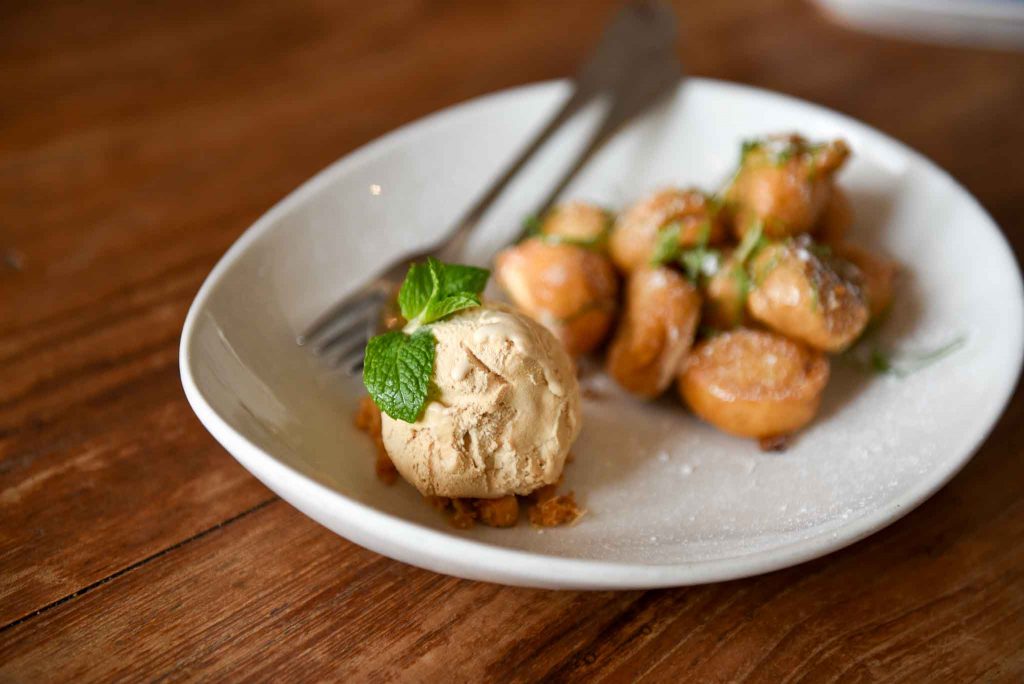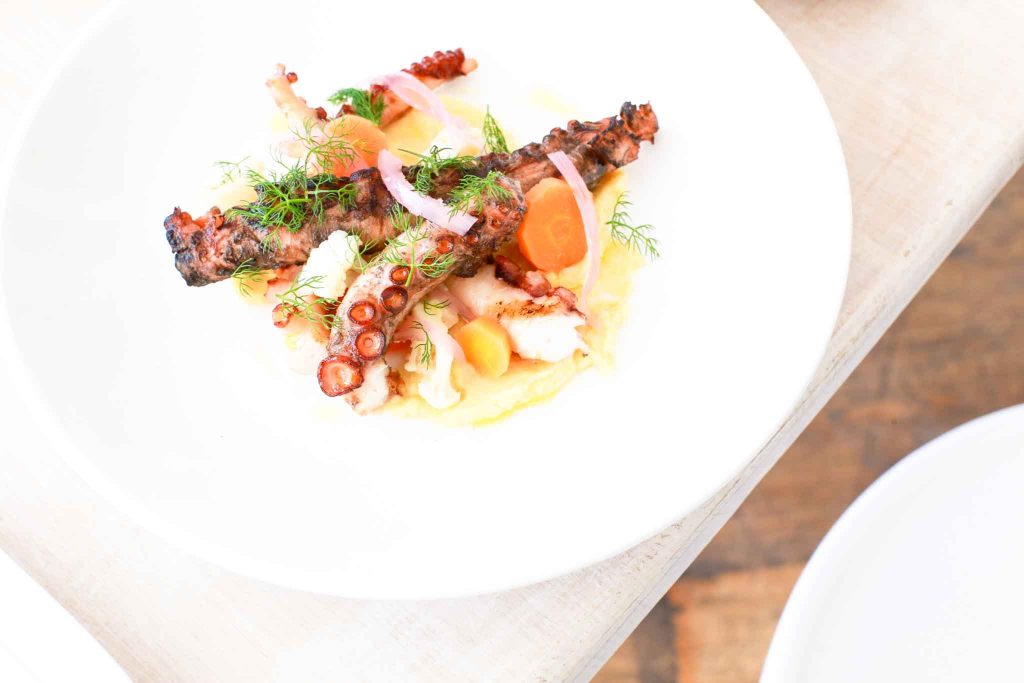 While the flavours are from afar, all of the produce is Australian – and locally grown where possible – including local seafood, seasonal fruits, olive oil, coffee, and lamb and goat from Gippsland. The wine list is concise yet impressive, with a strong focus on local Mornington Peninsula white and red varietals and an offering of Greek red and white wines too. You'll find local beers along with Mythos Greek Lager and a Volkan Santorini Pilsner. Or you can always drop in for a Greek Iced Coffee Frappe, or perhaps make that ouzo?