When an experienced Head Chef teams up with his talented designer wife and a warm and hospitable front of house professional, the result is Adhoc – the newest addition to the Mt Eliza community.  That chef is Deon Jansen, who has travelled the world mastering his craft and who until recently was Head Chef at Stillwater at Crittenden.  He joined forces with James Laudrum who has worked in some of London's most prestigious hotels as well as some of the Mornington Peninsula's leading wineries. Together with Deon's wife Kate Jansen of Wowhaus they designed Adhoc and created what is proving to be one of the area's most avant and popular dining establishments.

Adhoc offers a quality restaurant experience in a relaxed dining environment. The family friendly atmosphere is evident upon arrival.  Carefully designed to allow privacy for intimate dinners and with communal tables for larger gatherings, couples sit alongside parents with children in a harmonious and relaxed space.  It's light, bright and welcoming, yet stylish and sophisticated, so you can enjoy a casual coffee and cake, or celebrate a special occasion. The staff are excellent, offering table service with an efficient but warm attention to detail.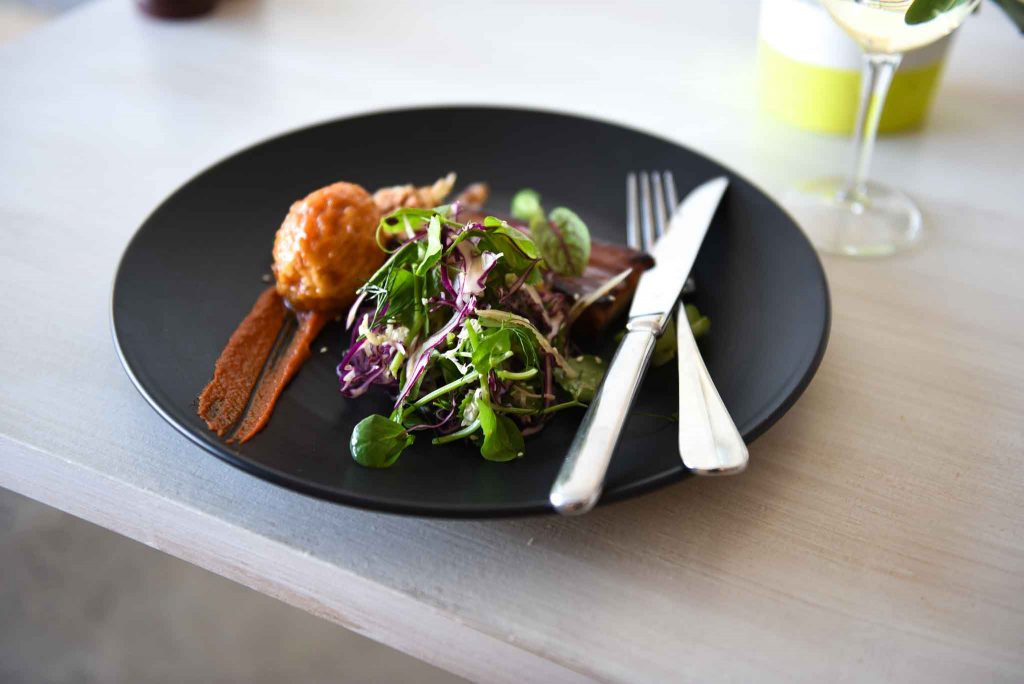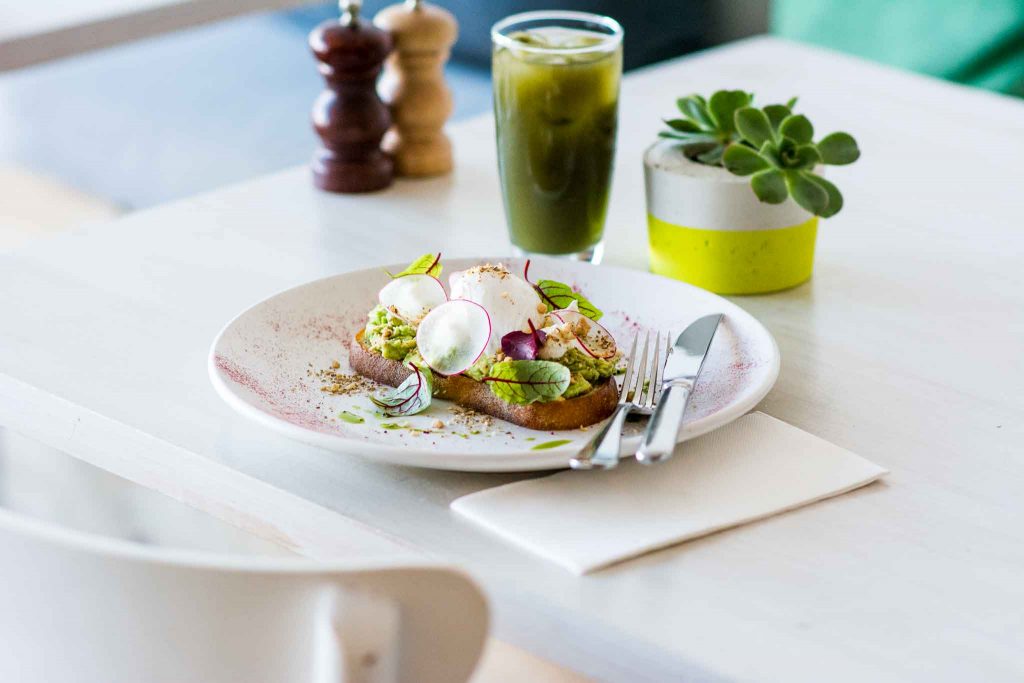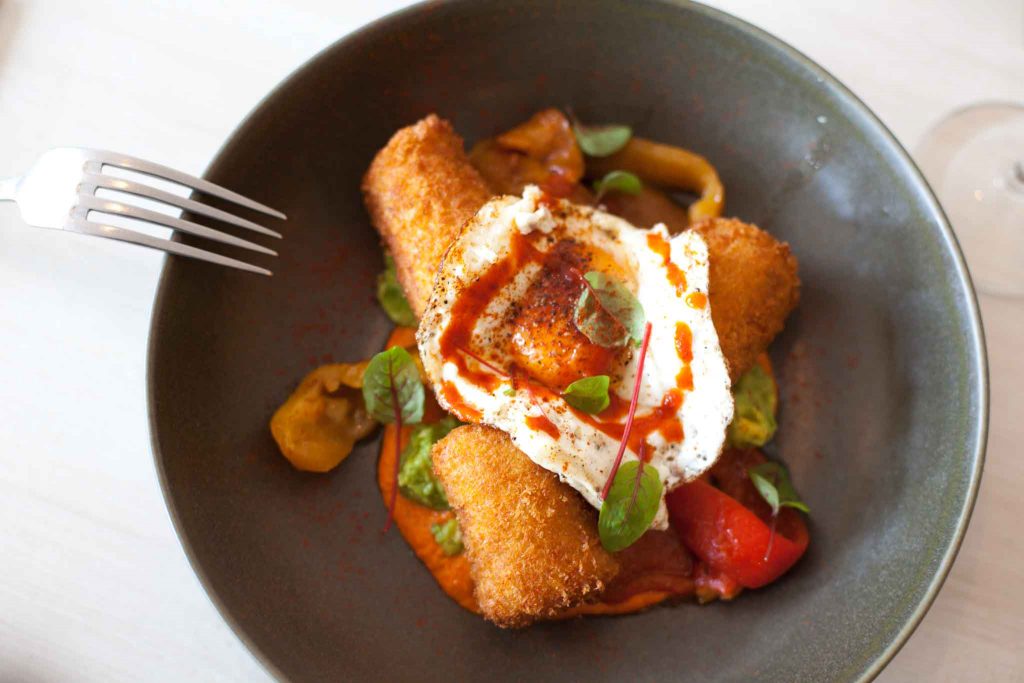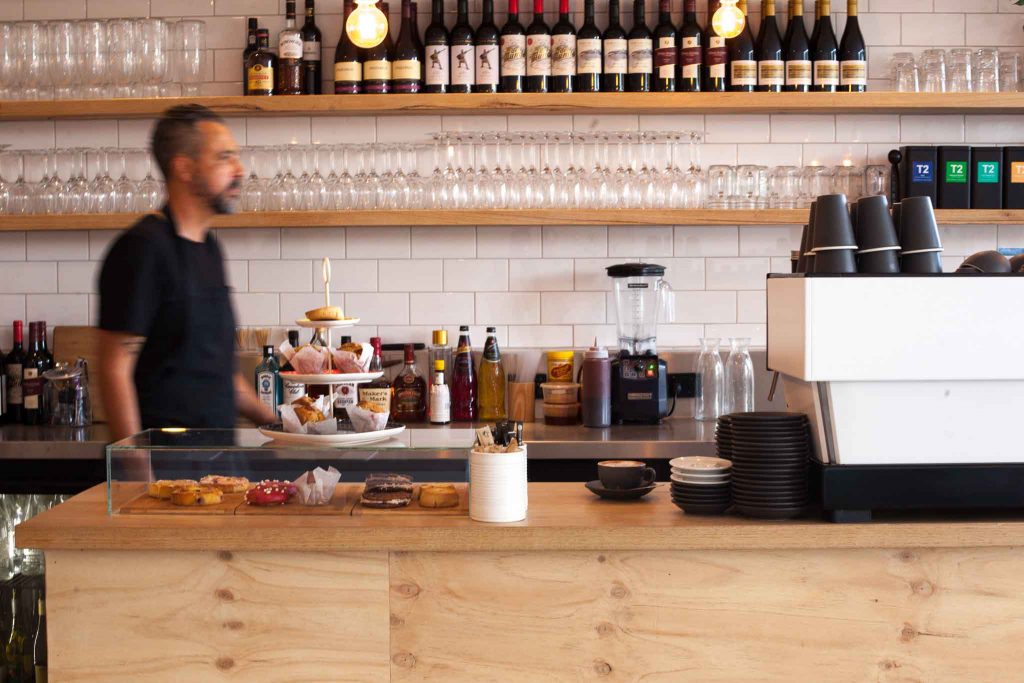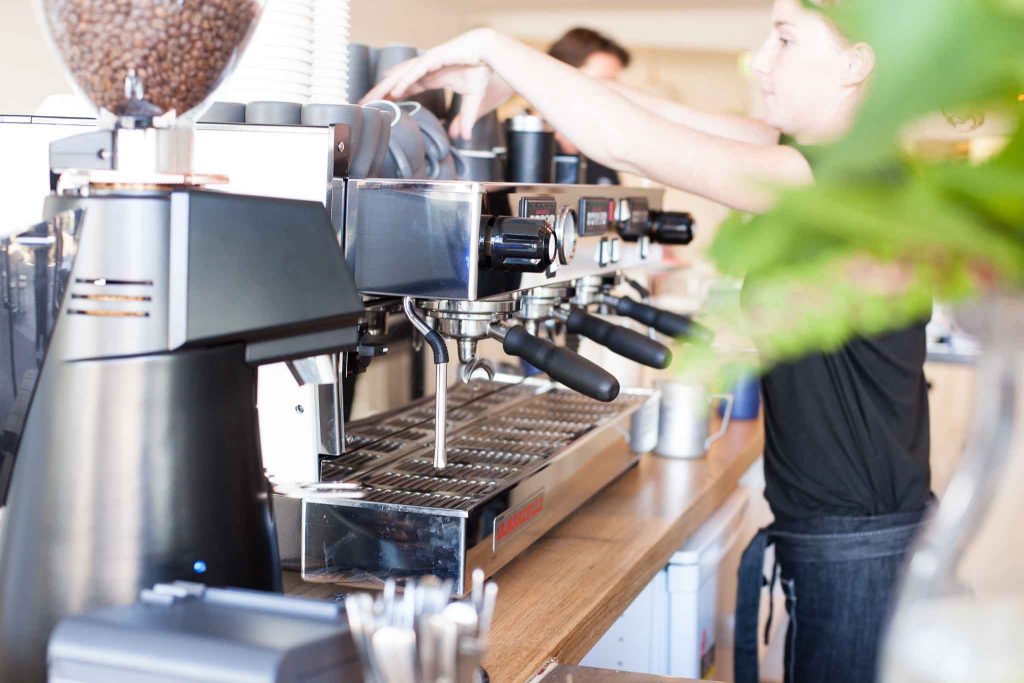 Open for breakfast and lunch Tuesday to Sunday, and dinner on Friday night, Adhoc's menu is exciting and tempting, full of fresh local produce and interesting ingredients. Deon's vision of combining casual dining with innovative food is evident.   The breakfast and brunch menu offers favourite fare with an Adhoc twist.  The daily menu features tapas style small plates like Furikake seasoned grilled calamari with shaved cucumber and gochujang dressing, char sui pork belly with peanut slaw, chilli jam and sticky soy, and seared scallops with roasted cauliflower humus, grilled chorizo, capers and lemon oil.  The large plates, ideal for sharing or for those who like a main meal all to themselves, features Cone Bay barramundi with pepperanta, whole olives, shaved fennel and parsley emulsion and a grass fed porterhouse steak with roasted onions, mushrooms, fried chats and béarnaise sauce. The sides and desserts are equally mouth watering and the wine list showcases local wines and beers.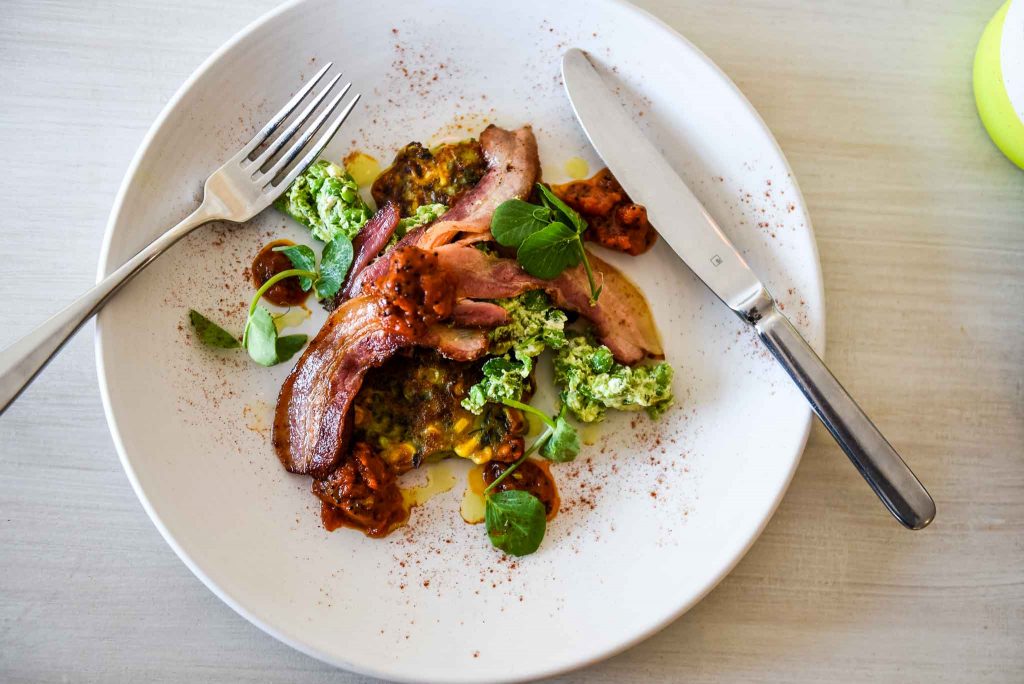 While the menu will carry the staple favourites, Head Chef and partner Deon is always playing with the food offering, changing some dishes each week based on what is fresh and available in the local market.  It's exciting stuff for the area, with regular clients being surprised with delicious new fare that reflects the season.  There are daily specials as well with two local wines, keeping the offering fresh every day.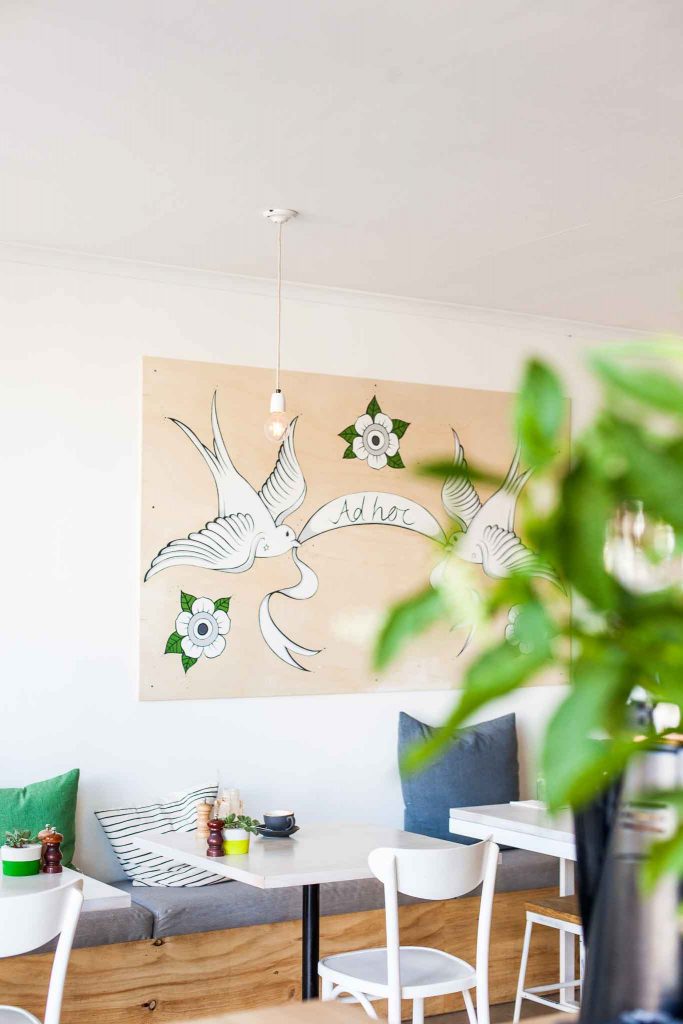 "We just wanted a place where people can come and have a coffee by themselves or bring their family, have a relaxed brunch or lunch or enjoy a nice dinner – nothing too contrived.  The restaurant has a beachy, Nordic feel that suits the Mt Eliza vibe, and we're all about fresh food, fresh flavours and Peninsula produce.  The local cheeses and vegetables are fantastic and we use Dromana mussels and meat from Gippsland. We're focused on having great relationships with the best quality suppliers, and keeping the prices really keen so that we look after our clients and they become regulars who dine with us two or three times a week,"  explains Deon.  "Mt Eliza has a village feel and it's a really united community, with long established residents as well as new families moving into the area. We love being a part of that village community, and offering robust, rustic food with flavour that takes you on a journey."