Many tired, over civilised people are beginning to discover that escaping from the daily grind of city life and heading to the maritime environment of the Peninsula is a very good thing. George Santayana once said that the earth has music for those who listen and to those who listen Villa Floretti is nirvana – a secret find amongst five private acres of heavenly colour in the middle of beautiful and rural Boneo.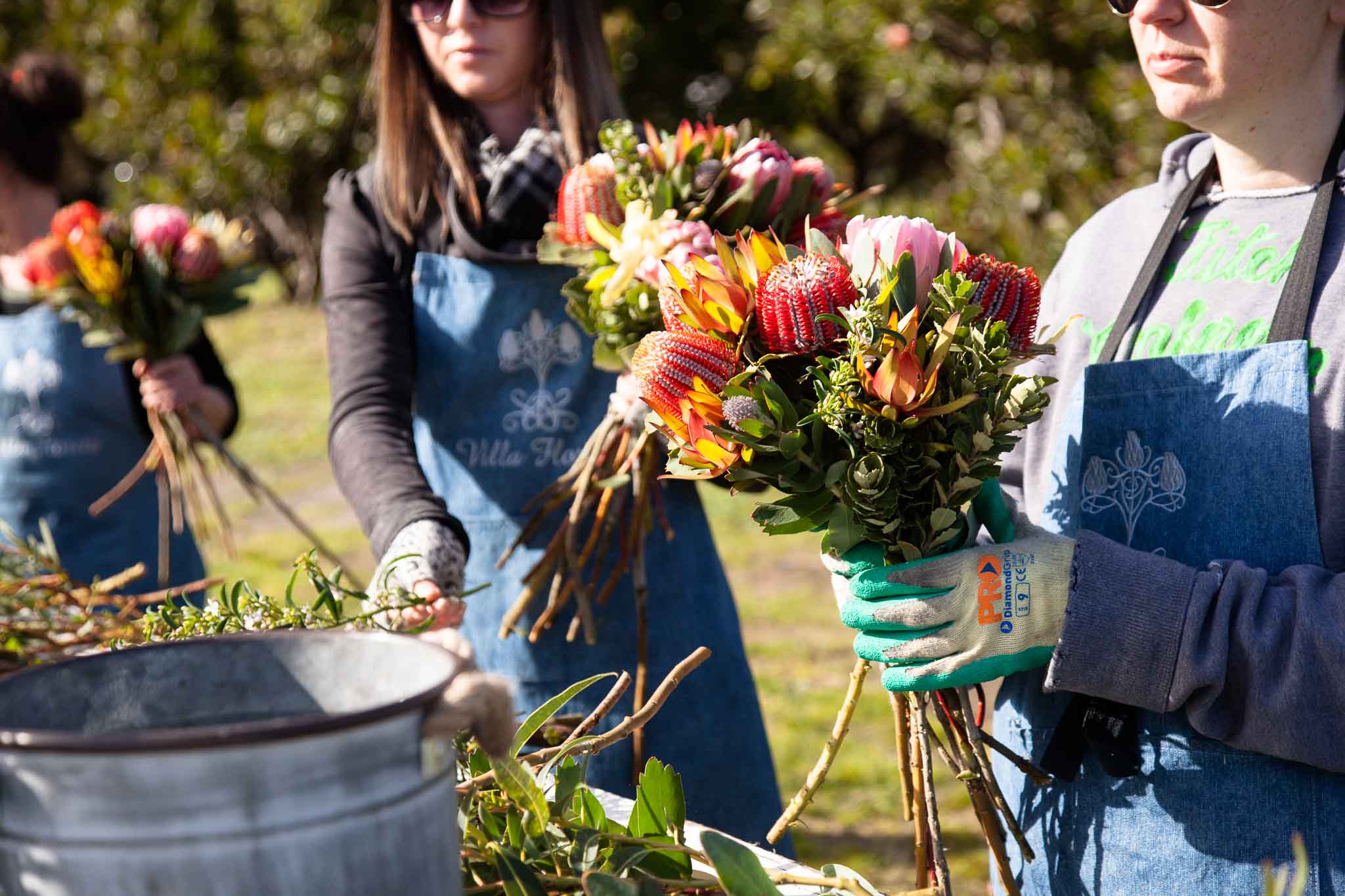 Owner Richelle Marks is a passionate floral enthusiast who has brought together an experienced team of talented professionals from exceptional backgrounds that include working at the Queens Box in Royal Ascot, Royal weddings in Madrid, event florals and styling for the Australian Grand Prix along with a plethora of stunning weddings and events across Victoria and our Mornington Peninsula. The best part about participating in a workshop at Villa Floretti is that you can come away from a workshop in creative bouquet making, flower crown designing, table scape arranging or festive celebration compositions with a wealth of knowledge, a gorgeous creation and new-found inspiration. Really you'll go from 'zero to creative hero' in one session. To us, Villa Floretti is a truly inspiring and soulful experience.
With every workshop experience you'll enjoy picturesque views across the bay, complimentary Mornington Peninsula cheese tasting and local fruits and delicacies. Rain, hail or shine workshops will continue to run either among the fields or inside the barn. If you have 5 or more people, private customised workshops are available.