Heaven for us is a market – from Salamanca in the middle of a chilly Hobart winter, to a steamy day at Eumundi Market on the Sunshine Coast, nothing beats trawling around, sampling the food, digging through stalls to find something unique and brilliant and simply breathing in the atmosphere.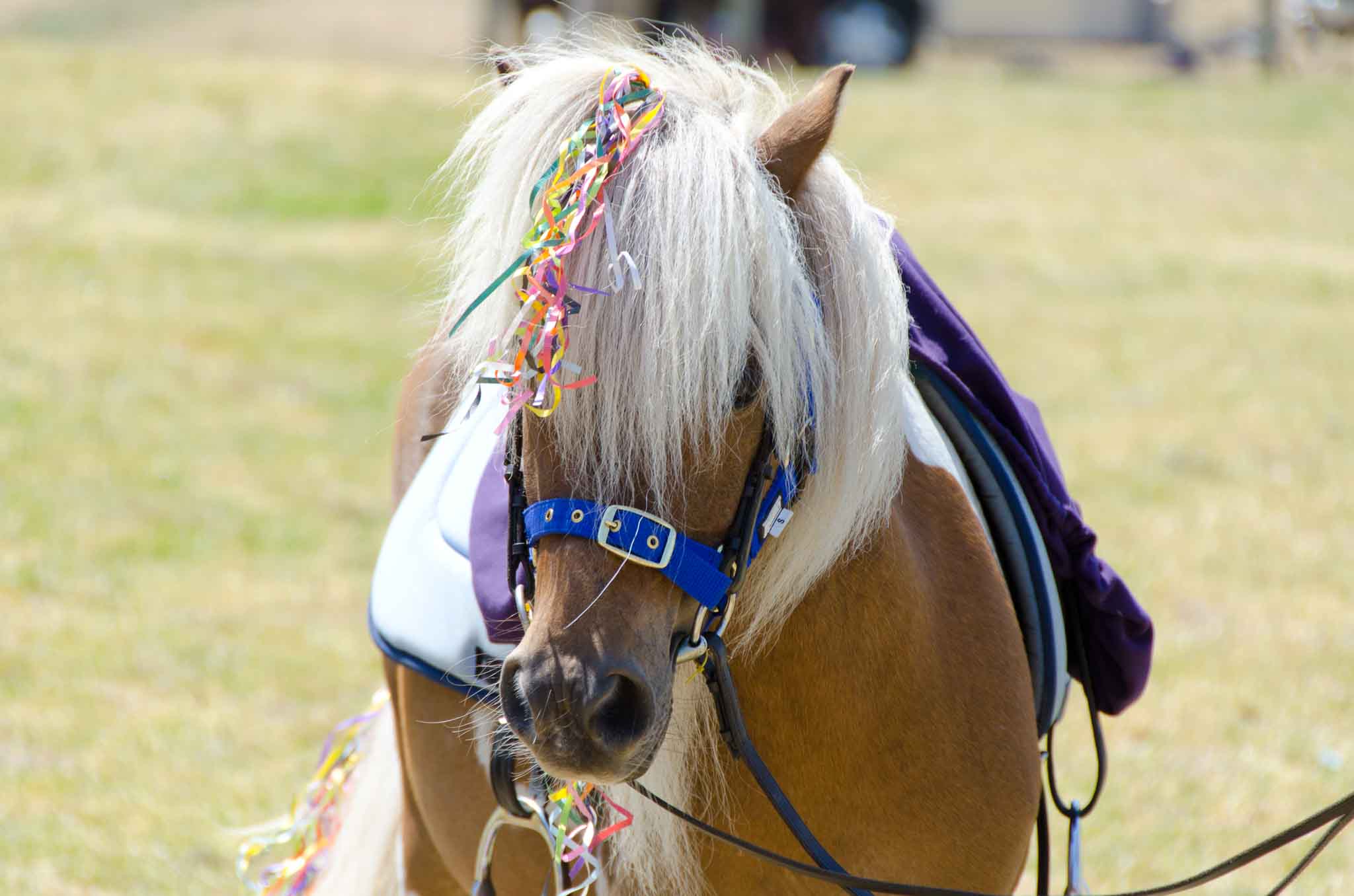 Bless, bless, bless Vanessa Johnson, who, with her husband Joel has seized the opportunity to bring a country market to her home in Balnarring.  Vanessa and Joel have lived on the Peninsula for pretty much their whole lives and adore the diverse and unique offerings of craft and food this beautiful region has to offer, their families all live here. The market is happening because of their intense love for the region and their desire to promote it. Vanessa has a background in graphic design having trained as an Art Director at RMIT, while Joel is a physiotherapist with his own local practice. When they moved to Somers, one of their favourite weekend activities was hitting up the Balnarring Racecourse Market.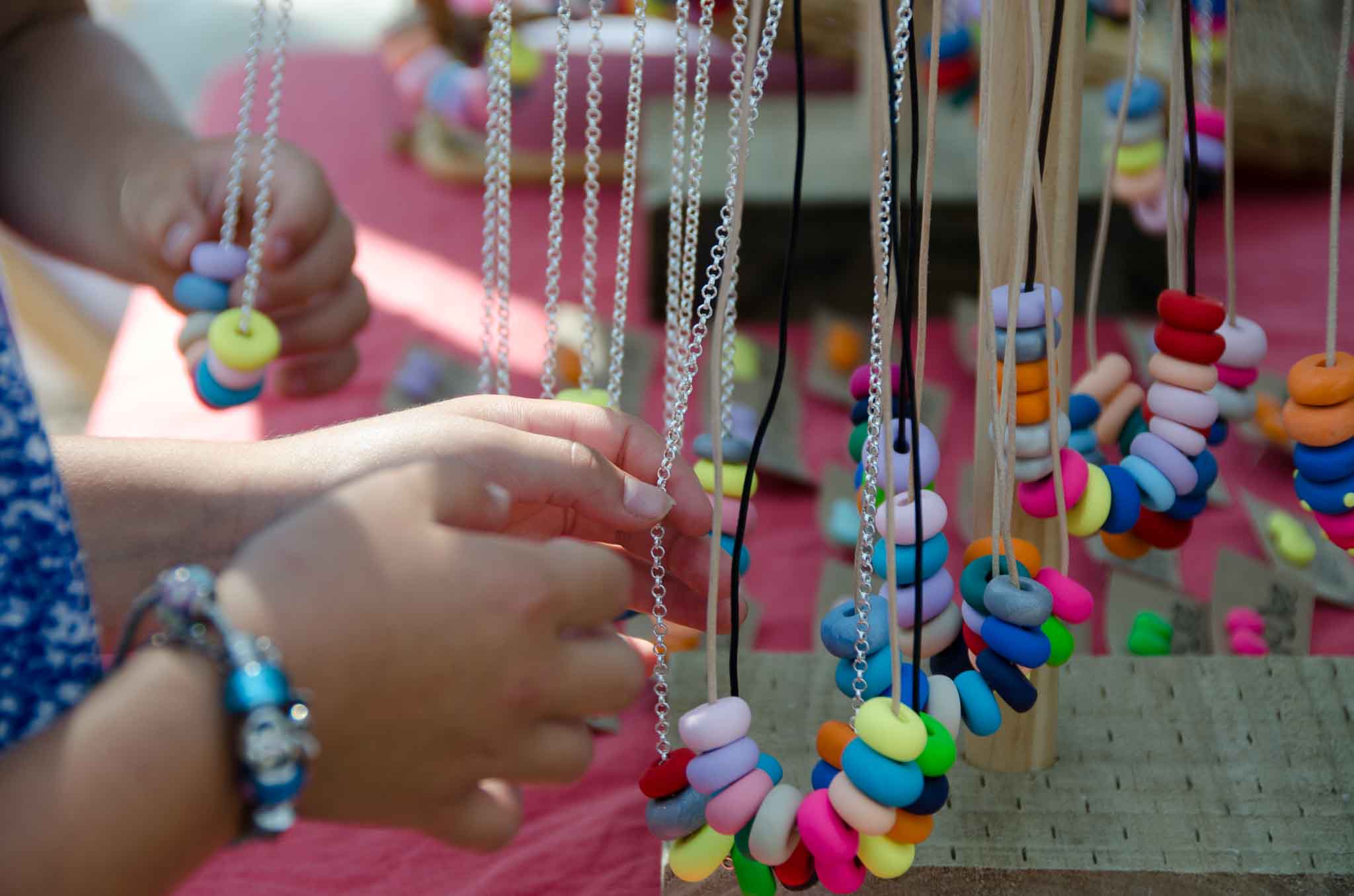 Vanessa is hugely involved with fundraising for Somers Pre School and organised the Somers Winter Market over the past couple of years. An idea was born when she realised there was room for one more market – one that truly celebrated what the Peninsula had to offer – amazing produce, incredibly talented artists and designers, artisan food and outstanding local wines – and the idea of Emu Plains Market was sparked. Vanessa and Joel believe that a local community needs somewhere to buy directly from local growers and artisans.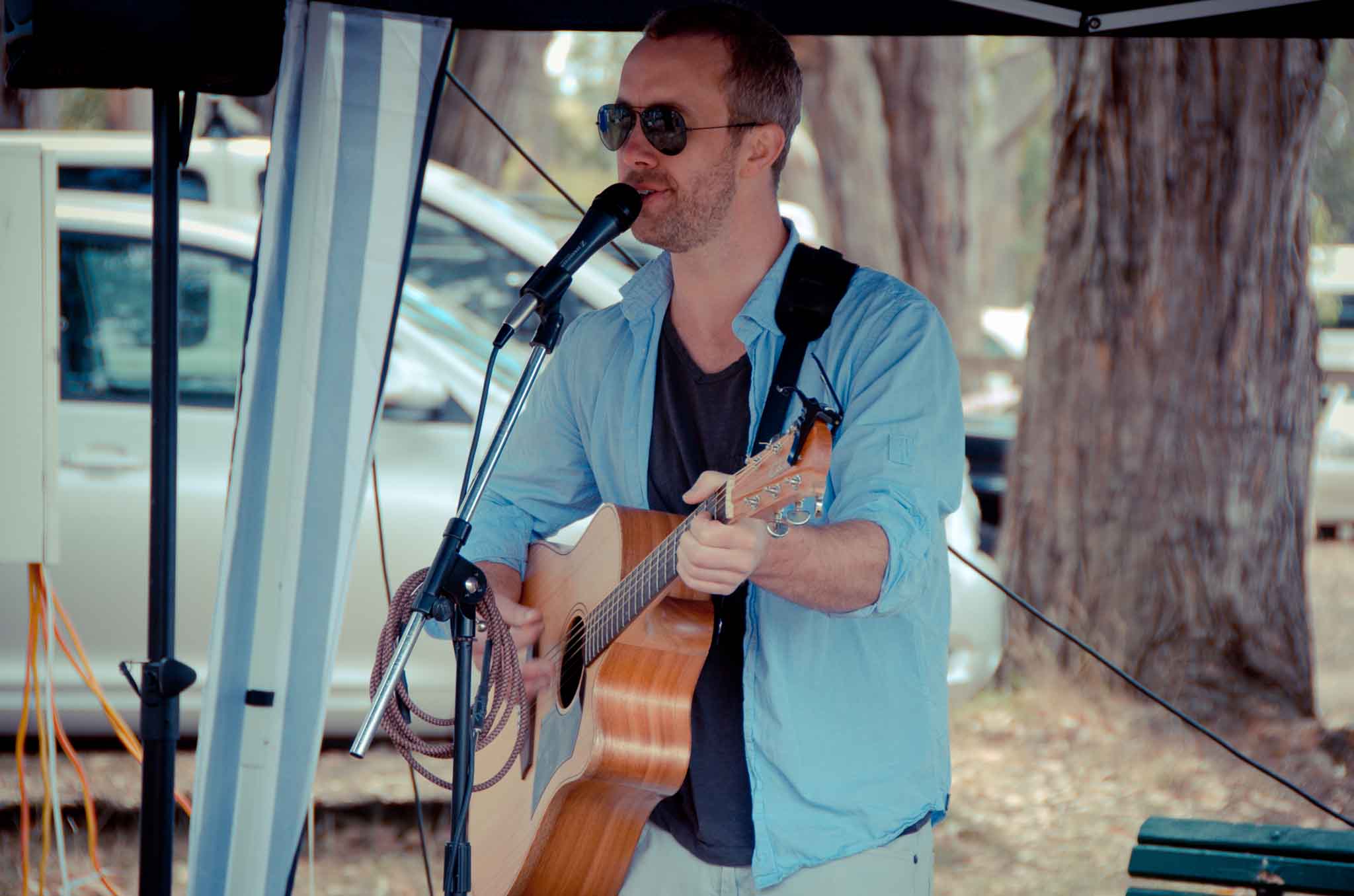 There will be over 140 stallholders including That Little Shop pop up shop, Succulence, Pop & Boo, Bobishi, Itchy Bird, Artatak, Belle and Jay, Barefoot Body Balms, Izzy's Closet, Maisee Dee, Milly and Mack, Ninotchka Designs, Ockerish, Little Wise Owl, Miss Penelope, Keep Resin, Arrow Divine and Mabel & George. Vanessa's favorite vintage stallholders include Twice Baked and Retrospective. Click here for a full list of current stallholders.
Emu Plains Market is for the whole family, with some incredible activities for kids. Vanessa and Joel have two small children and they are going to love the jumping castles, pony rides, face painting, train rides and fantastic kids' playground in the heart of the market. As well as activities, there will be live music from resident musicians Whisky Gypsy.  Food is going to be huge at the market, with stallholders including Gidget's Beach Cantina, Mushiki Dumplings, Harry Hoo's, Saucepan in the Stars pop up restaurant, Franklin Coffee, Gino's Pizza Shack, The Flying Calamari Bros, fresh baked Taste Matters scones, Red Hill Roast Coffee, Gary's Poffertjes, Golzeme Queen, Lekker Lekker Dutch Donuts, Handmade Icy Pops, Bretzil Biz and new cupcake provider Two Parts Sugar Cupcakes (we highly recommend the caramel cheesecake cupcakes!!!).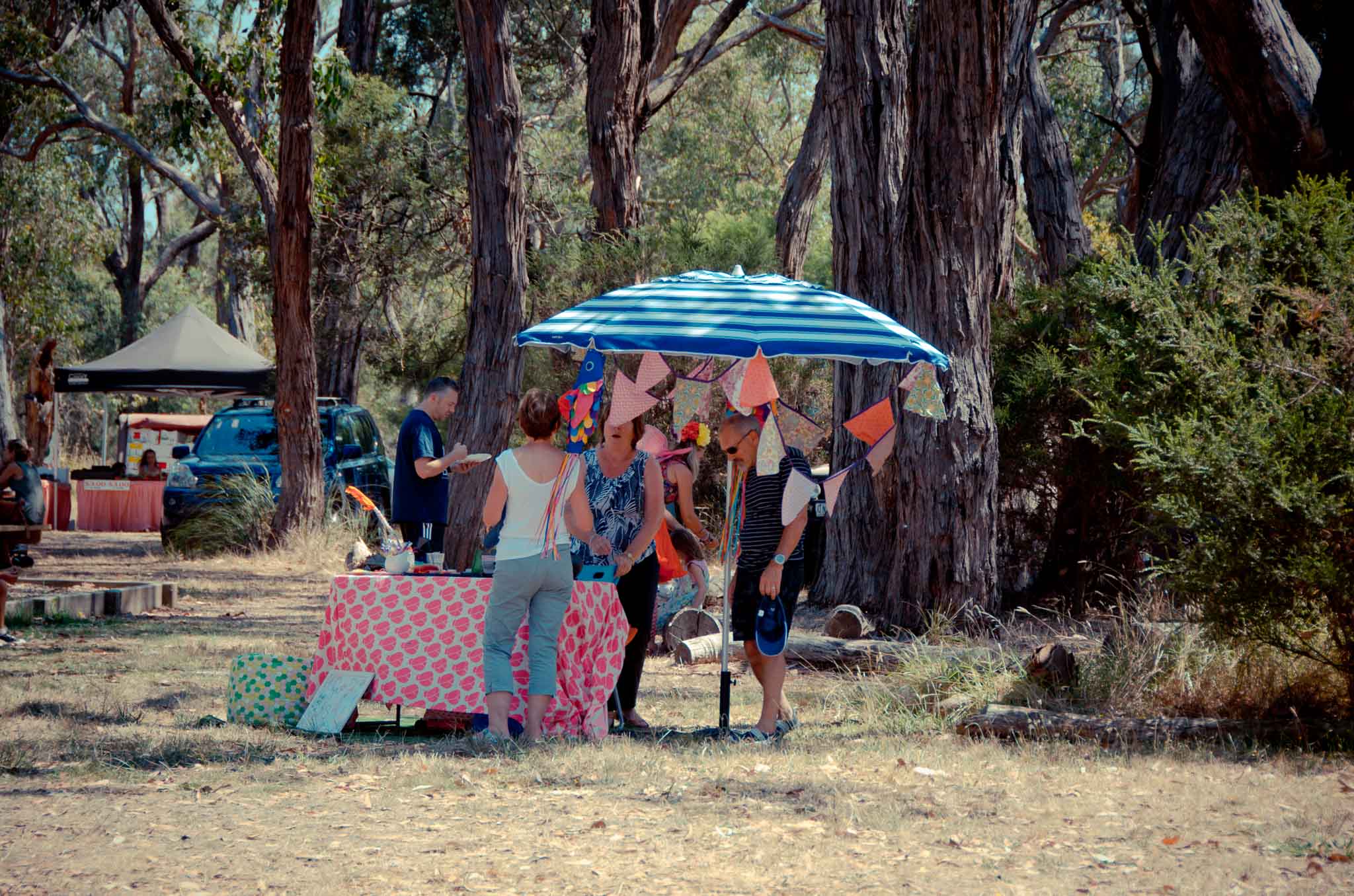 For take-home goodness there is Amy's Macarons, Miss Teas'e organic teas, Nentis Estate fresh veggies, Cotton Tree Fairy Floss, Creative Hunger, Flinders Sourdough, Main Ridge Dairy, Olivetto Olive Oil, Hot Choccy, French Island Olives, Elgee Park Wines, Mrs Nicks Wines, Crumbles Muesli, Bakery Made, Bass & Flinders distillery, Girrahween Family Farm Eggs, Twins Pantry nuts, Tanglewood Herbs and just in time for Christmas – you can pick up your puddings from Grandmas puddings.
Markets are important in keeping the identity of regions intact and strong. People enjoy buying food and goods directly from the seller. Vanessa believes this is vital in Balnarring and the surrounding Peninsula districts.  People want to know where their food, produce and craft is made and that it supports the local community. Buying directly from the seller and producer is a perfect way to reduce any unnecessary carbon emissions through transport, packaging and retailing. Vanessa and Joel are harnessing a lot of goodwill and encouragement from the local community – word of mouth is the best way to promote an endeavour like this one and we are sure it will continue to grow.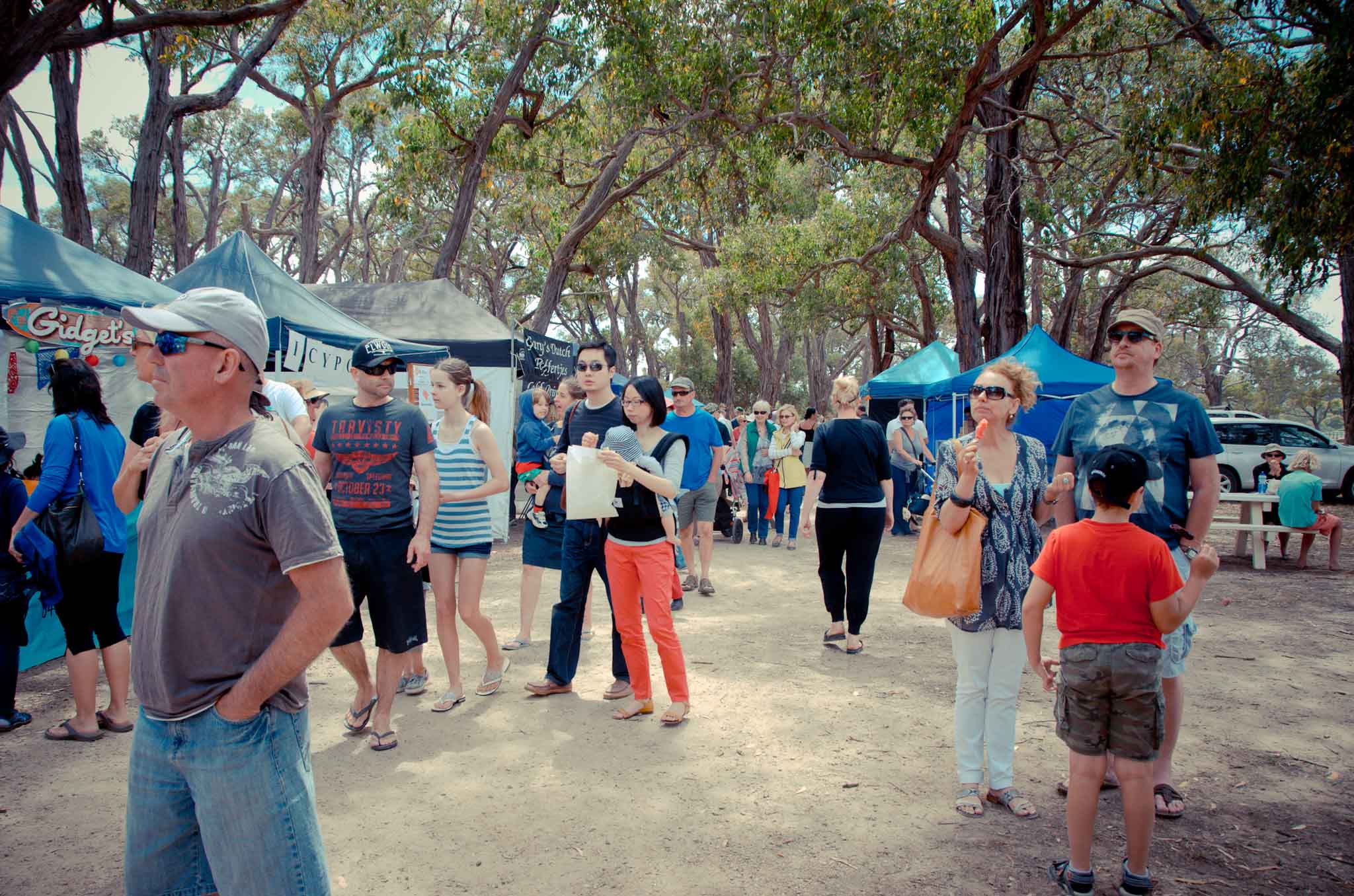 Vanessa and Joel don't have a lot of time for anything else. In their spare time they explore the markets and often go on the hunt for treasures at the many fantastic op shops on the Peninsula. Stopping in for a delicious bite to eat at the Somers General Store in Somers, Two Sams in Balnarring, The Piazza at Montalto, or Dee's Kitchen in Dromana also rates very highly. They love the many festivals – from The Winter Wine Festival to the Montalto Olive Festival, Between the Bays and The Somers Arts Fair.  If you're looking for the family they're usually in one of the many parks playing with the kids or at the beach enjoying all this amazing region has to offer. For more information visit their absolutely cracking website emuplainsmarket.com.au