What really makes the Mornington Peninsula so unique? Beautiful vistas, rugged coastlines, exhilarating walks, chefs who champion local and sustainable produce, wine, beer, cheese and scenic drives equal to any of the best in the world and within an hours drive from MEL. Escape to the country is a half day trip allowing you the grace to experience some of the finest things on the Pen.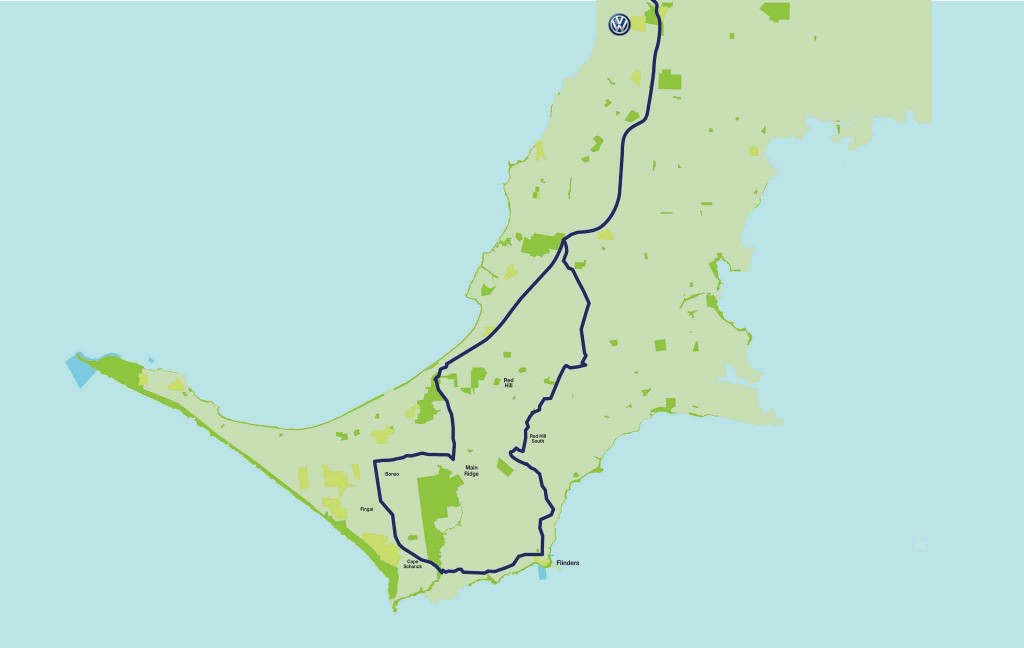 Drive. Take Peninsula link from Frankston until you reach the Dromana/Arthurs Seat exit (C789) then climb the famous route to the top of Arthurs Seat. This should take about 30 minutes from Frankston. Your first stop will be  Arthurs Seat. The view from the top most days is breathtaking and captures Port Phillip Bay and through to the Moorooduc Plains. From here follow Purves Road, then Browns Road through Main Ridge and Rosebud until you reach Boneo Road where you will turn left and you will follow this through to Flinders. All up, this route should take approx. 70 minutes.
Do. Stop at Arthurs Seat State Park (Seawinds Gardens) to see kangaroos and stretch your legs but from here on it's about a 40 minute drive to Flinders. Along the way you will be  driving though beautiful country roads, picturesque and rugged coastal scenery, market gardens, see some beautiful homes and properties and farm-gates – road conditions vary but you will mainly encounter sealed single lane roads in each direction. Along the way you can stop at Bushrangers Bay, The Blowhole, Flinders Tomatoes to name a few but sit back, get comfortable and enjoy the open road. Once in Flinders pick up some organic bread at Flinders Sourdough, or if it's lunch, take a seat on the deck at the Flinders Hotel for some local fare and hospitality.
Drive. From Flinders head north east on Frankston-Flinders Road (C777) and by the time you reach Shoreham turn left into Tucks Road. You will be driving on an unsealed roads here for at least 20 minutes – they are wide and well groomed most of the time. When you get to Shands Road, turn right and follow this through until you reach Shoreham Road. Turn left and continue to Red Hill South. Continue on this road until you reach Merricks North and Bittern Dromana Road (C788) where you will turn right. Follow this until you reach Balnarring Road (C784) where you will turn left and you will follow this road through to it's completion – the Peninsula Link underpass. From here head back on to the link – your homebound. All up this route would take no more than 40 minutes but there are plenty of interesting places to see and do – weight up the time of day, season and your mood and go from there.
Do. If you're looking for some inspiration in the garden then a stop at Nobbies View Plant Farm in Shoreham is a must. On Tucks Road you can visit Whistlewood (opening hours vary so please do not drop-in without checking), Harts Farm, exclusive B&B's and a Rose Farms.  In Red Hill South there's coffee time at The Cellar & Pantry (a local institution) Darling Park Winery (casual European fare), Polperro (sophisticated surrounds and menu) The Gordon Studio Glasslowers for exemplary glass works.
Make sure you enjoy the ride but above all drive safely.