In the heart of rural Merricks, surrounded by towering Eucalypts and dappled light; a sumptuous space lies hidden amongst the vines of Tanglewood Estate. It was here 40 strangers met for a feast unlike any other.
The inaugural 'Small Batch' Speakeasy event saw Husband and Wife team Brad and Roong Holtz, of Finesse Catering Group, partner with Mornington Peninsula Brewery, Main Ridge Olive Oil, Commonfolk Coffee and Tanglewood Wines to exhibit of some of the best the Pen has to offer.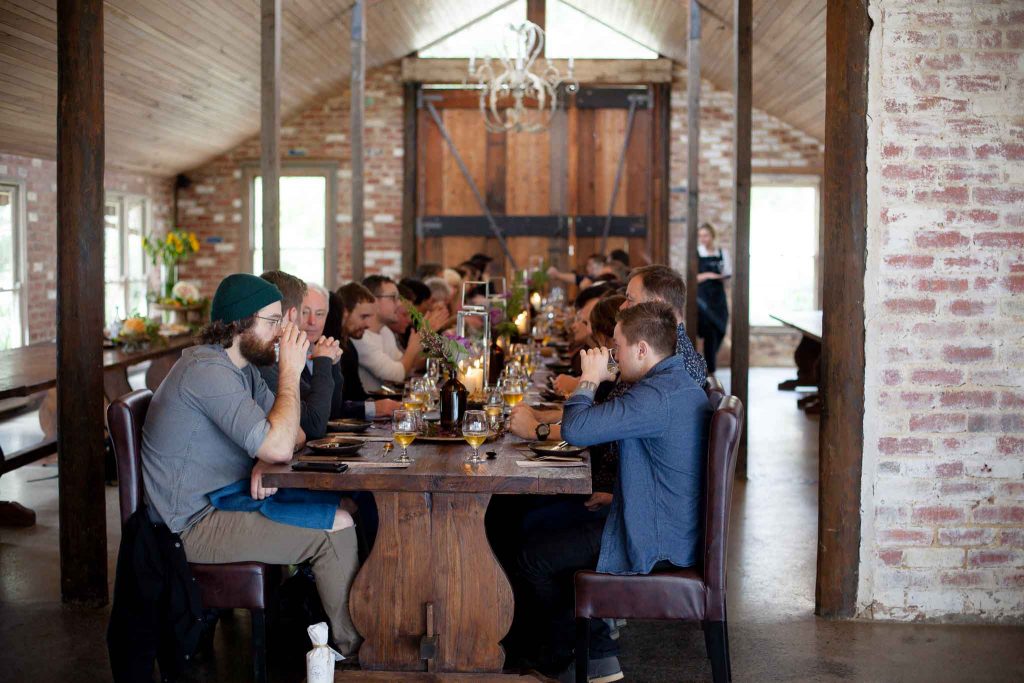 Guests were ushered in from the winter winds to an enormous table, decorated tastefully and bathed in candlelight.
The menu was exotic, entertaining and scrumptious.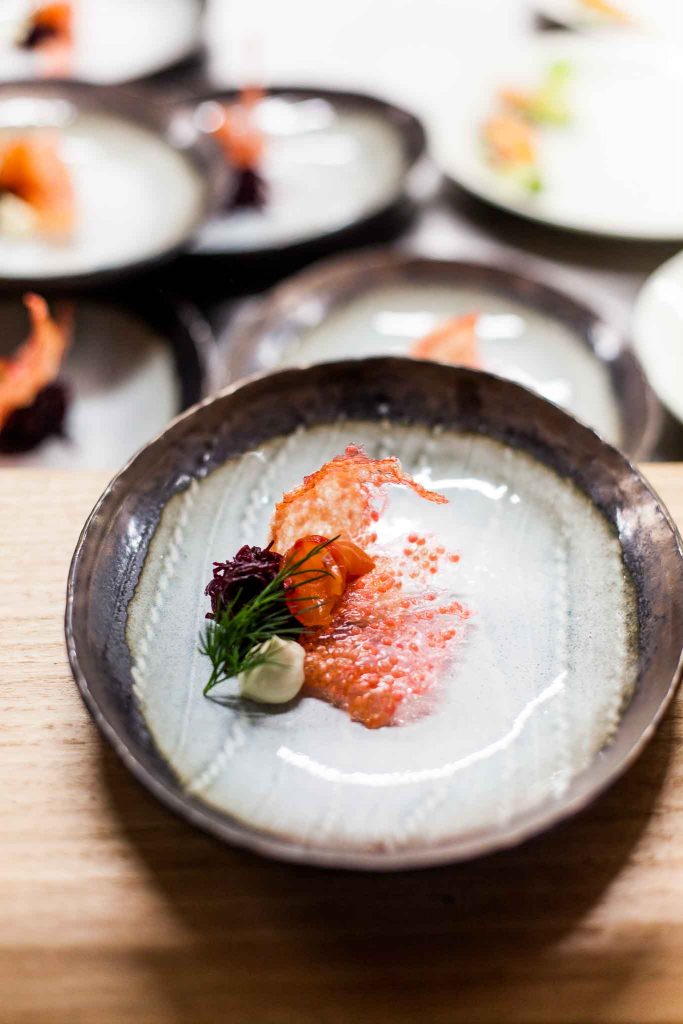 Matt Bebe, the Managing Director of Mornington Peninsula Brewery gave the congregation some insight into their ales, lagers and beers.
Each course was perfectly matched with a taste of their finest brew to compliment the flavours.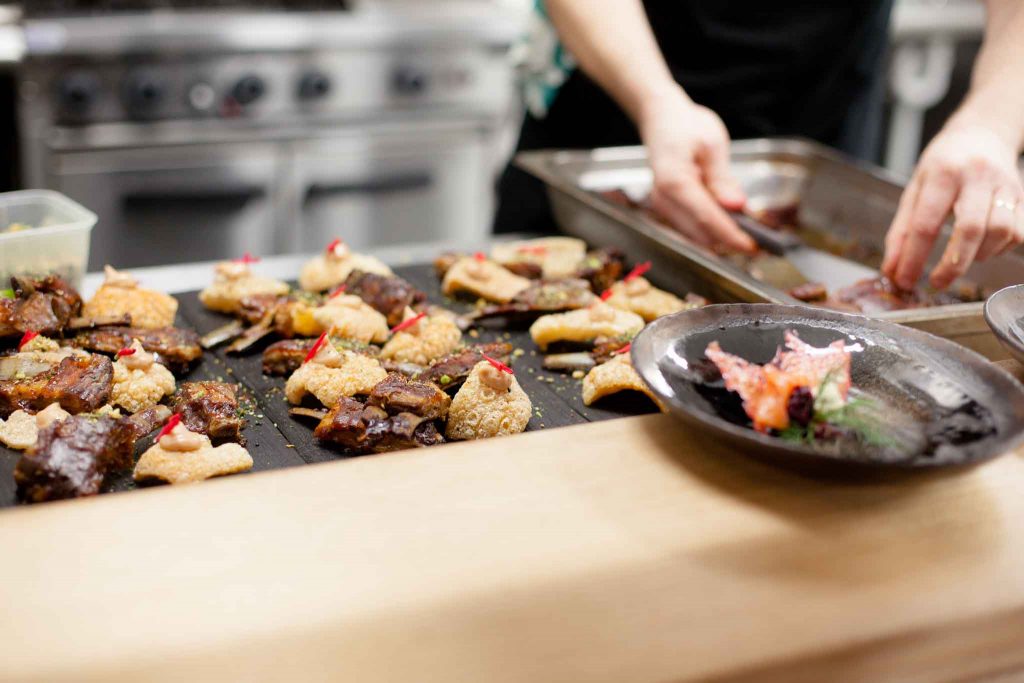 Baby back pork crackle, charred lamb ribs, and pastrami cured salmon paired with Pale Ale.
Pan fried Quail with Extra Special Bitter.
Beef cheeks with braised carrots with Brown Ale.
Gold Brie cheese and quince paste with Imperial Stout to round out the meal.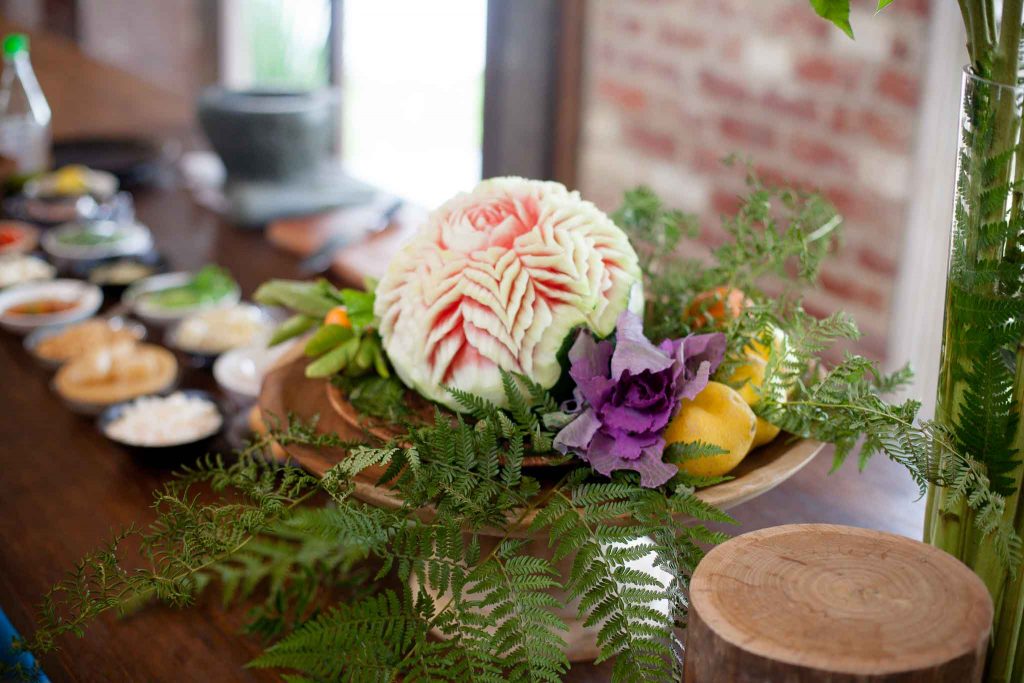 Between courses, Roong treated the patrons to a lively cooking demonstration. She was funny and approachable, inviting people to come forward and try her creation – a mouthwatering 'fermented pork salad' from her native home, Thailand.
Her freshly made fish sauce was spicy, salty and left this writer wanting more…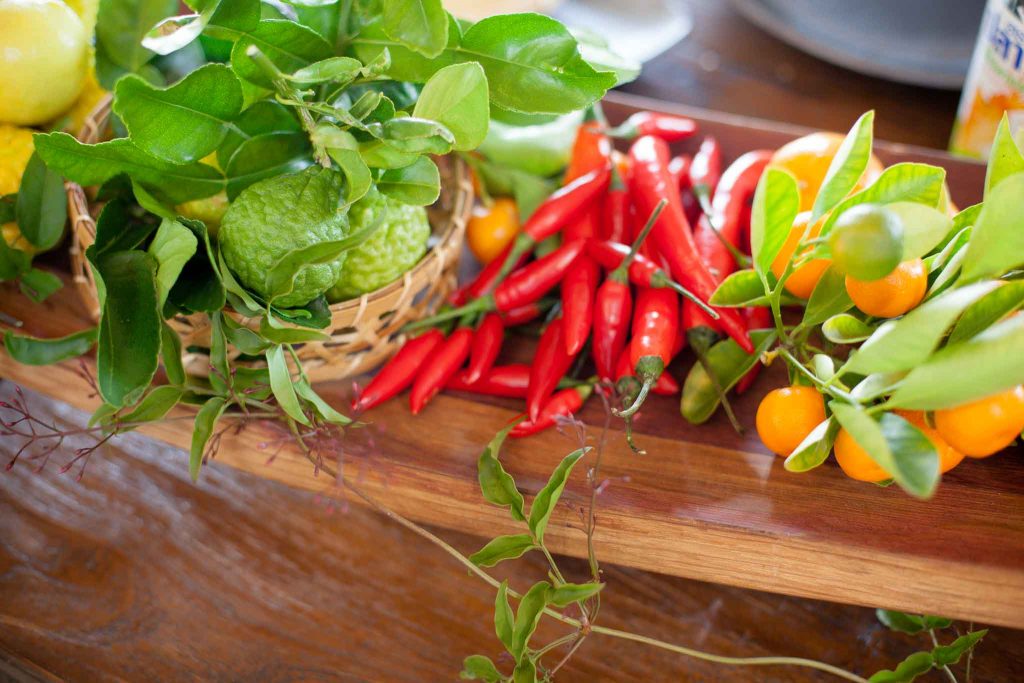 Whilst each course outshone the dish before, the crowning glory had to be the Chocolate Cremeux dessert.
A smokey, chocolate treat with fresh fruit and hazelnut brittle – it was as rich and as sweet as any good dessert should be.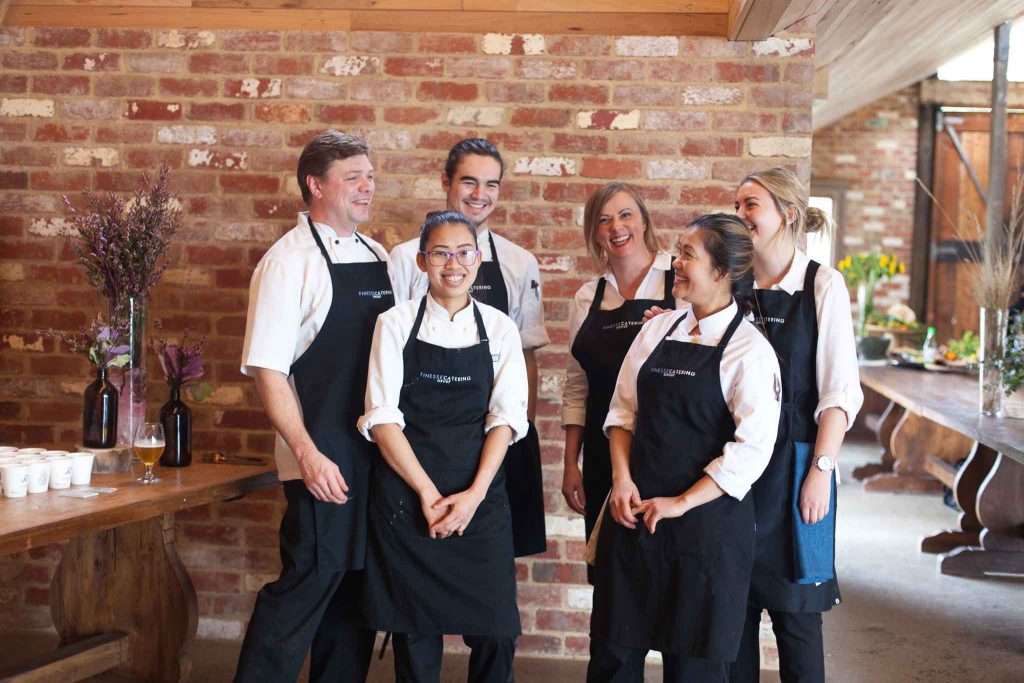 The Finesse Team made guests feel welcome, inspired and immensely satisfied.
As the afternoon crept on and the 'insular-Peninsula' conversations flowed guests began saying their goodbyes – exchanging business cards, Instagram accounts and making promises to see one another again at the next Speakeasy Event.
40 strangers who shared a joyful afternoon of plenty had become friends. Together, they had celebrated just a few of the reasons why we Love The Pen.