It's July and the beaches of the Peninsula are not quite so popular as they are in the warmer months. Instead of being places where crowds of people from near and far gather for playful refuge from the heat, the coastline reverts to its quieter, natural state; more a place for reverence than revelry.
The Flinders Blowhole is an awe-inspiring piece of land halfway between Cape Schanck and the opening to Westernport Bay.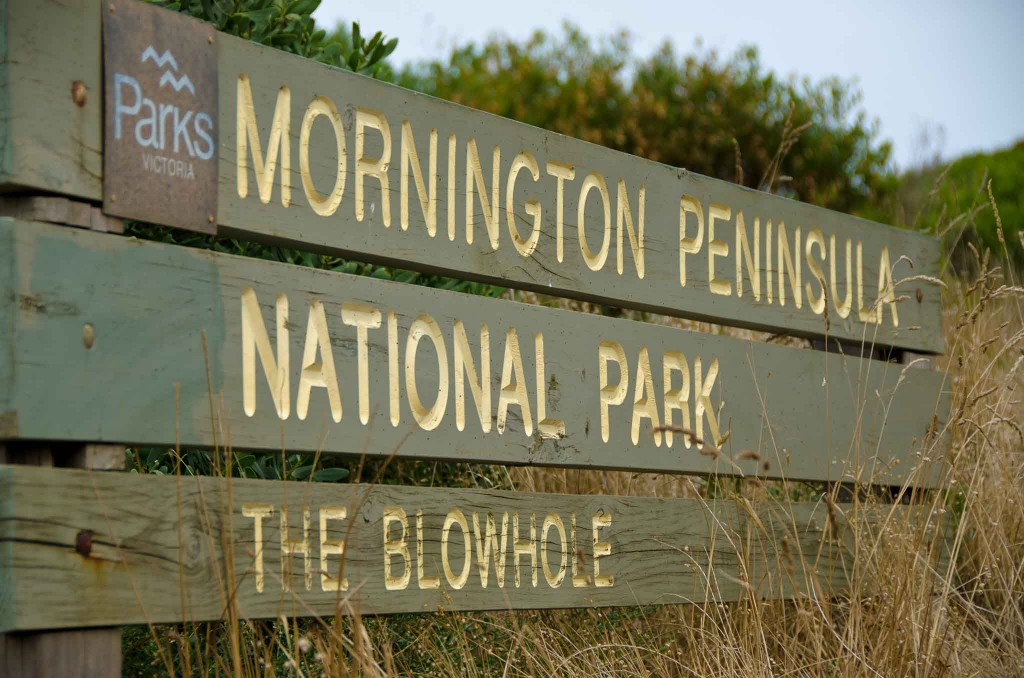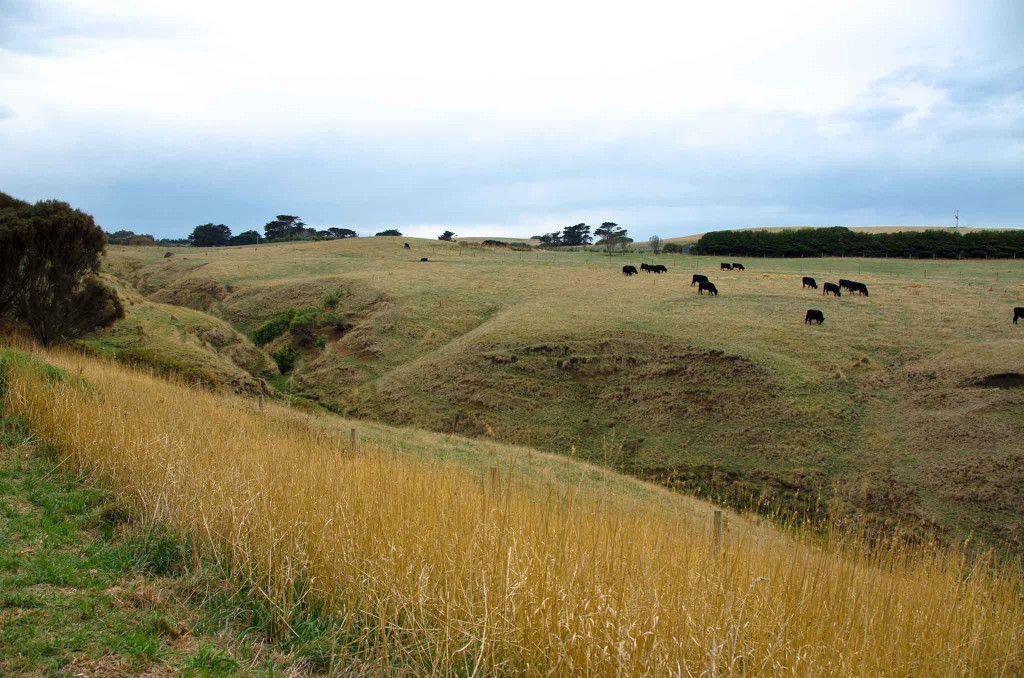 We approach by car along the Blowhole Track, windswept Marram Grass and a gully that cuts through the land seemingly the only barrier between us and a herd of cattle less than 100 metres away (there is indeed a fence).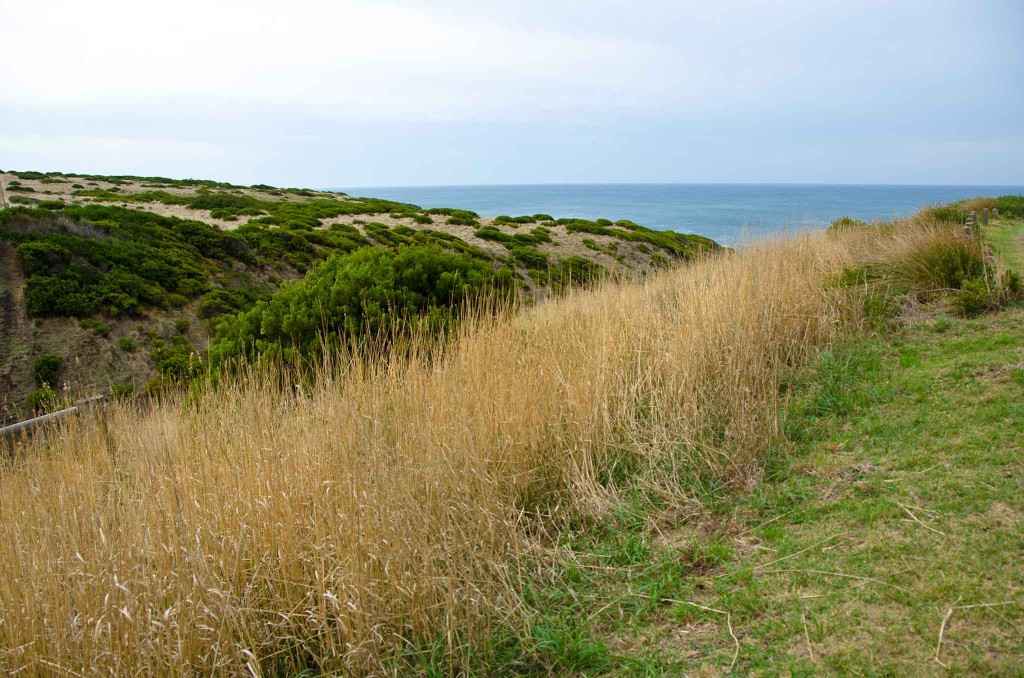 We then cross into Mornington Peninsula National Park that covers much of the coastline from Flinders Golf Course to Point Nepean. Leading right to land's edge, the road ends at a car park that offers magnificent views without straying far from the car. The Blowhole is situated at the end of Elephant Rock, which pokes out into the sea at the western end of this secluded little enclave.
Blowholes are formed over time as waves erode rock and get into cracks and cavities, creating sea caves which eventually extend inward and upward to the surface.
This is wild coastline. There is something paradoxical, yet intrinsic and natural, about the soothing sounds of a restless ocean. Waves crash onto the rocks below, as they have done for longer than one can imagine, shaping and smoothing them, and a gentle breeze (gentle on this day at least) whispers encouragement to inhale a lungful of fresh sea air and enjoy this relaxing setting. Not difficult.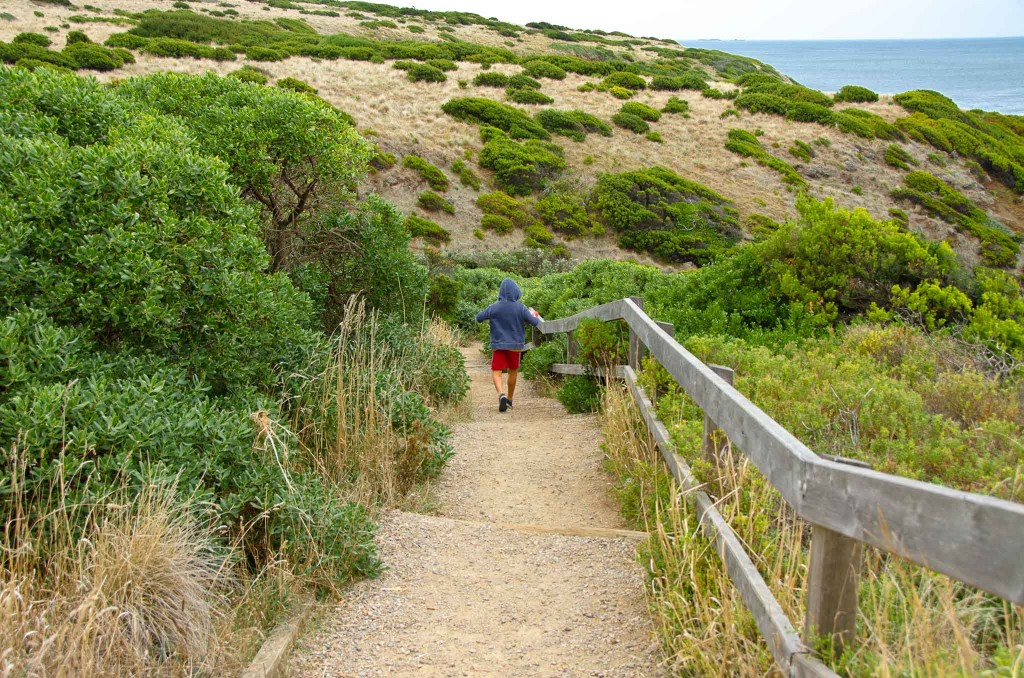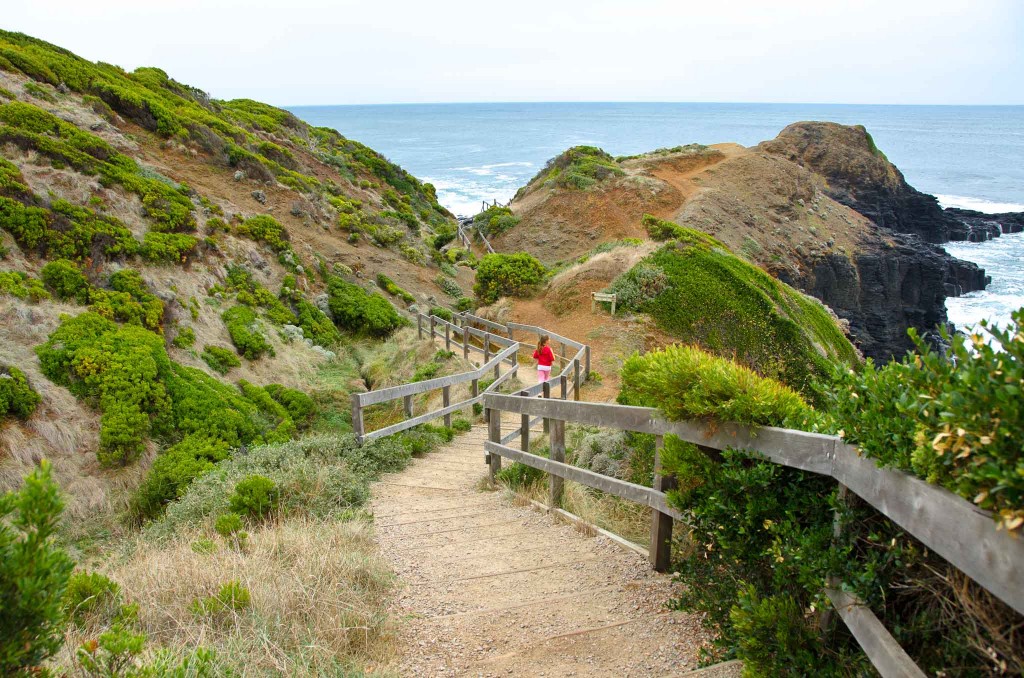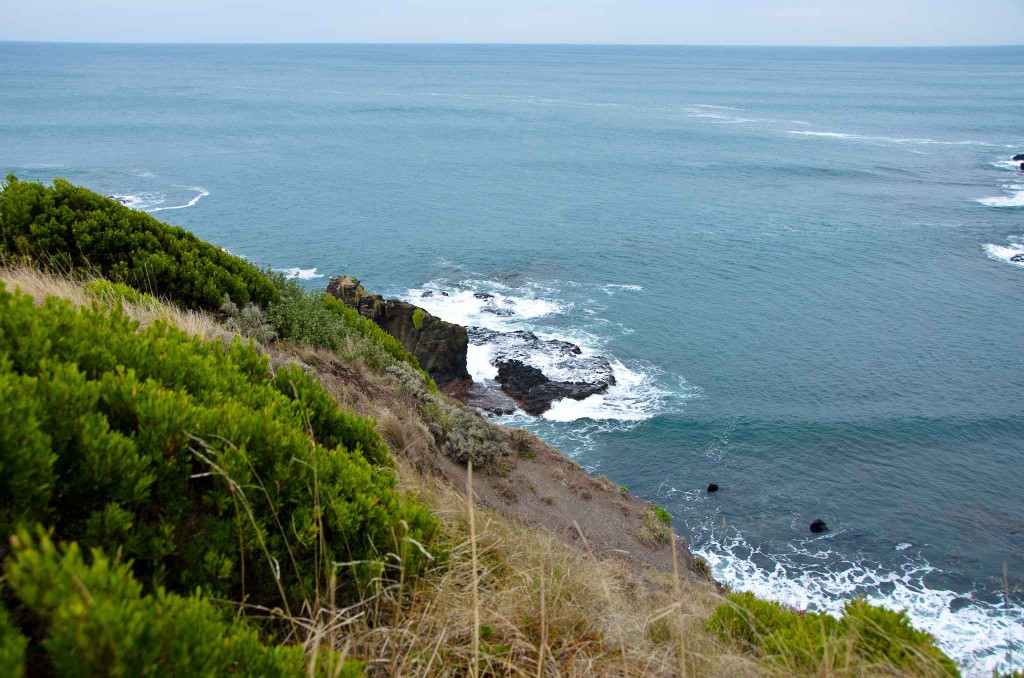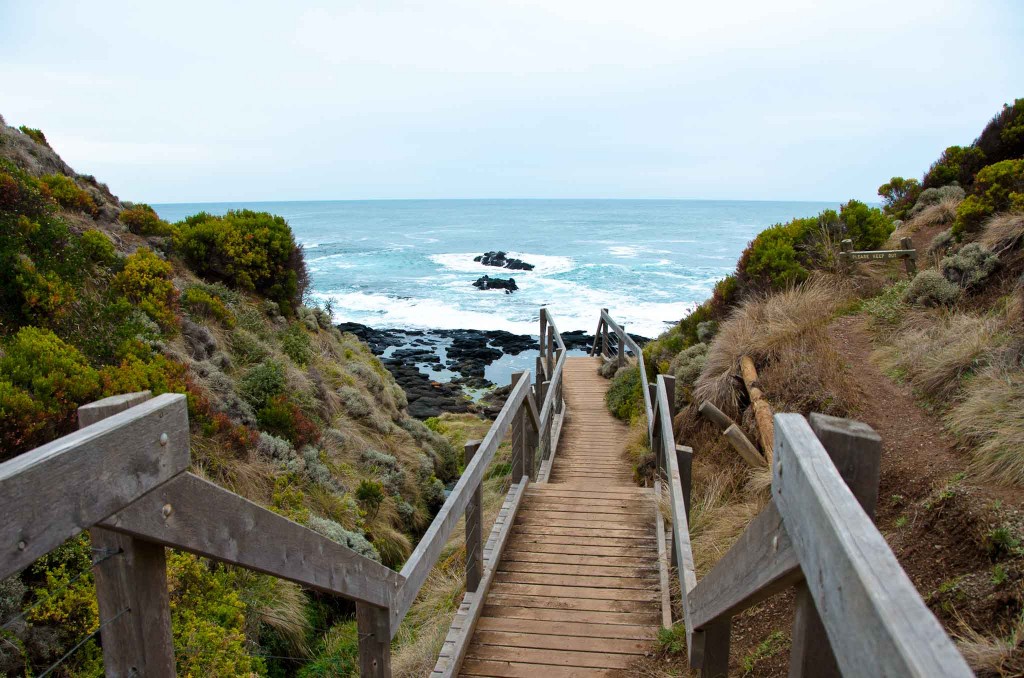 The path down from the car park to the pebble beach is a short walk along well made track, wooden boardwalk and steps. Colourful native shrubs – those hardy enough to withstand the coastal conditions – adorn either side of the path and local birds can often be seen, including eagles, sometimes settling out to the right on the aptly named Little Bird Rock.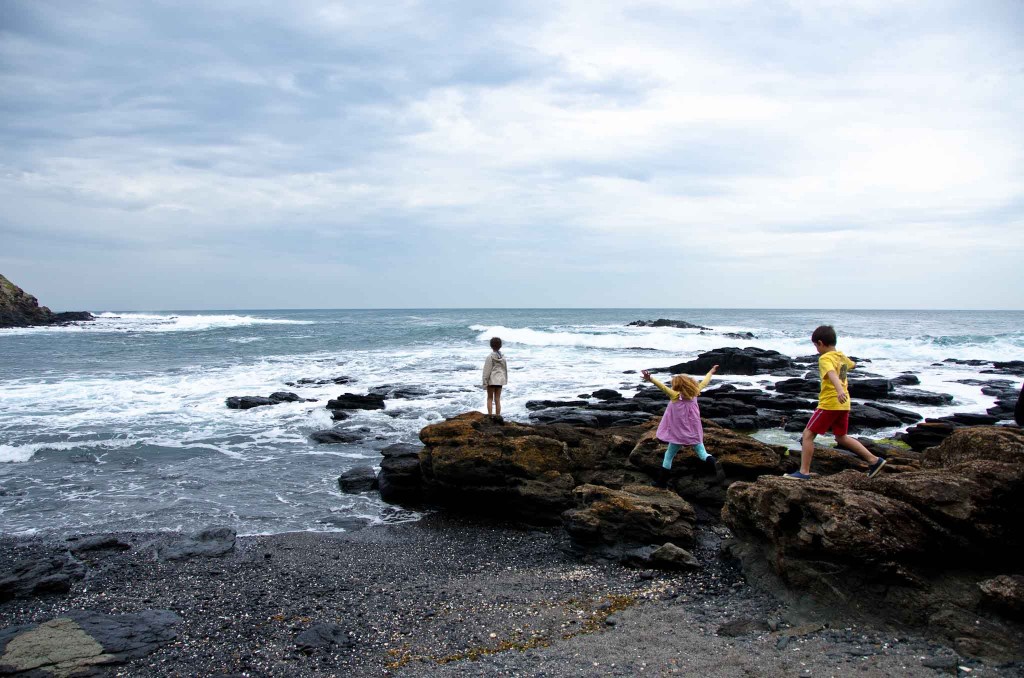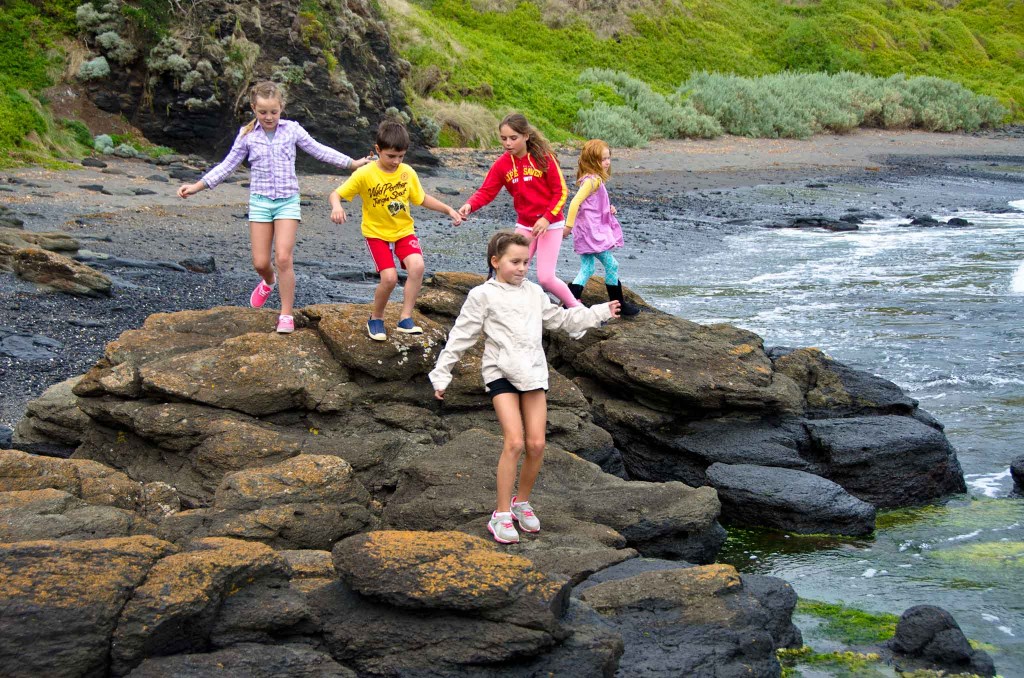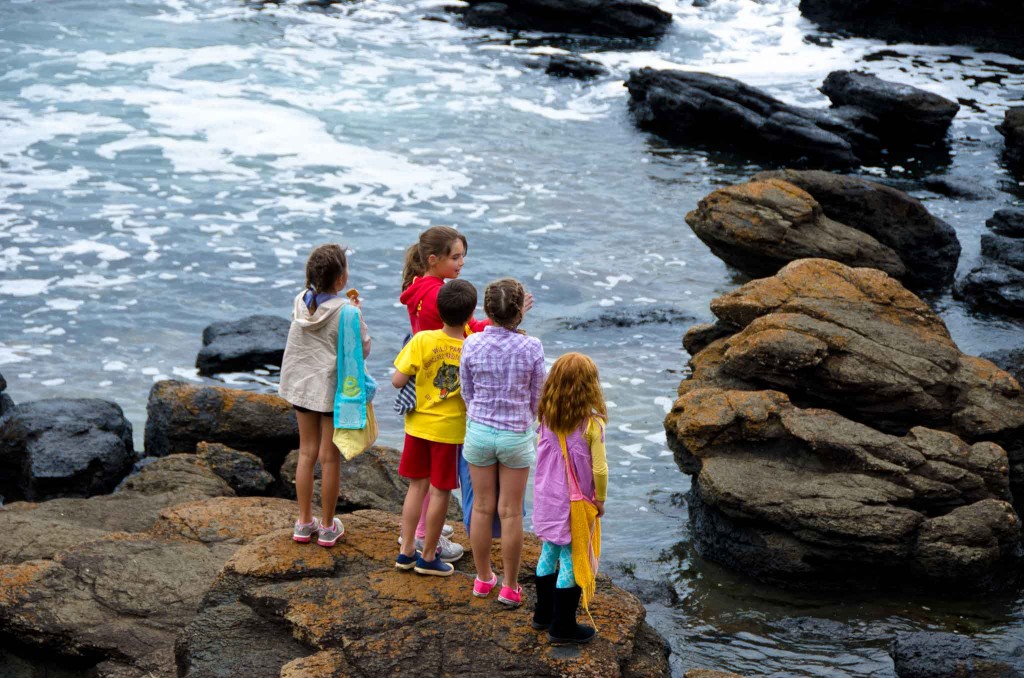 Winds down here do get quite blustery, and the rocks are slippery, so caution and assessment of the conditions is definitely advised, particularly out towards Elephant rock, with large waves washing over the rocks at times.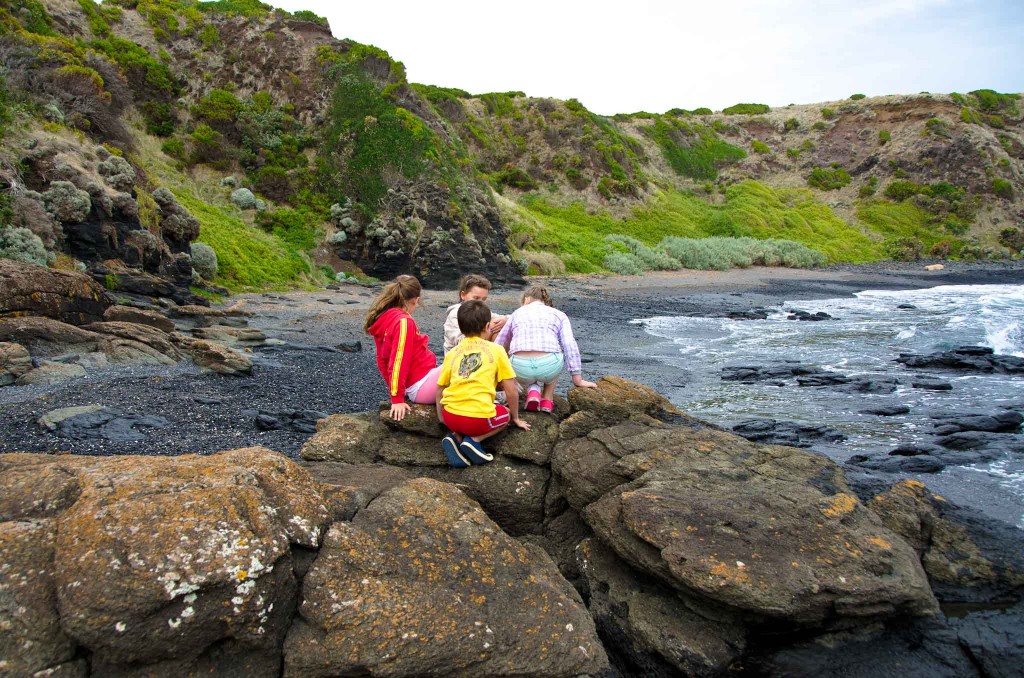 Fortunately for us, this was a beautiful winter's day. Teasing sunshine filtered down through a thin sheet of cloud. The water was freezing, but this unpatrolled beach with its submerged rocky reefs isn't the place you come for swim anyway.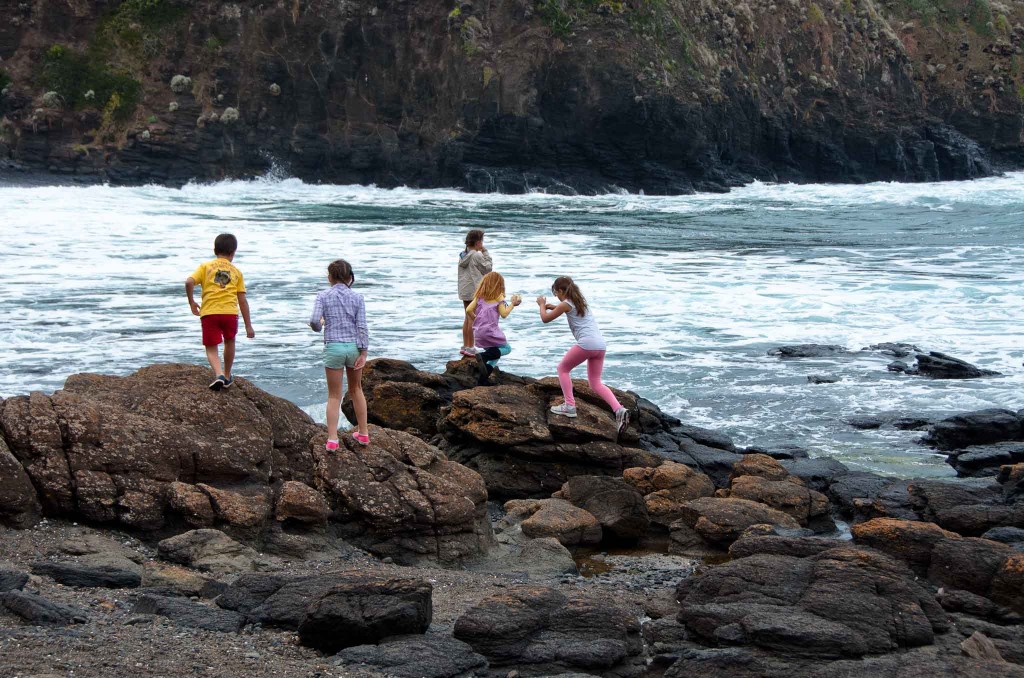 The conditions were perfect for clambering around the natural playground, exploring rock pools for fish, or merely being mesmerised by the ebb and flow of water around rocks and pebbles.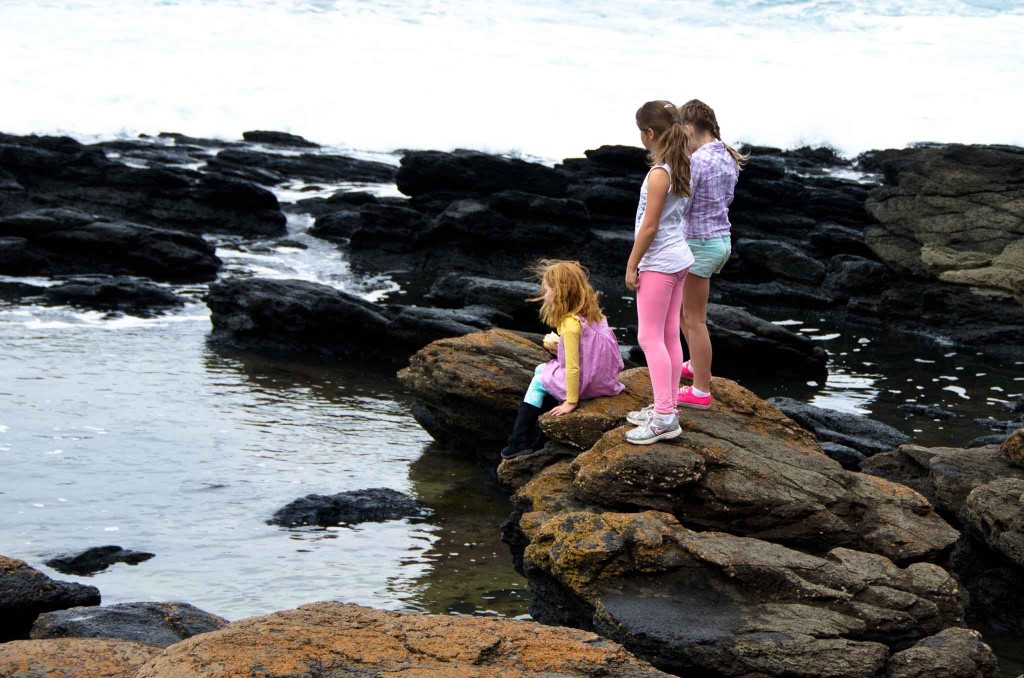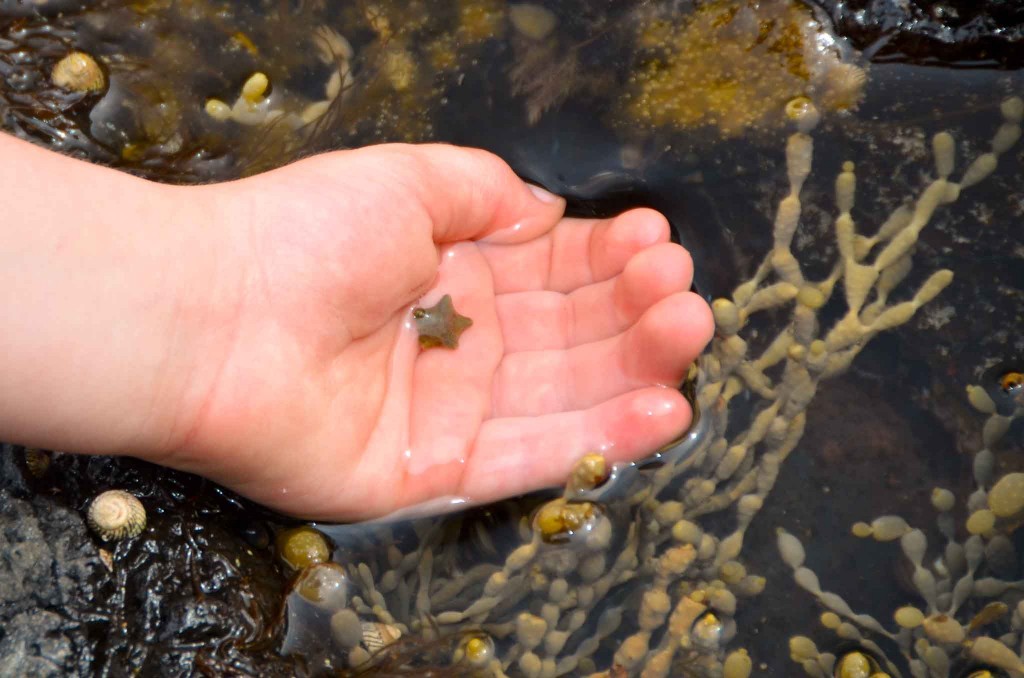 For adults, it's a perfect spot to wander and let go of the pressures of the daily grind, and if it can keep kids entertained for a while with no artificial play installations, it must have something captivating about it!
For many, it may not be beach season, but never let it be said beaches are just for swimming and sun. The Blowhole and its rugged surrounds are just one of many wonderful spots to visit for a different perspective of our magnificent Peninsula coastline.