There's something emotionally powerful about the last and first days of each year. On one side of the ledger we generally look back at our achievements, whilst the other brings with it fresh thoughts of opportunity – to go one better.  Without a shadow of doubt, LTP was very lucky to experience two passionate and intimate performances as part of the Peninsula Summer Music Festival. For those of you not in the know, the Peninsula Summer Music Festival is now in it's sixth year and deserves to be supported wholeheartedly by the local community (and holiday goers) as it attracts some incredible world-class performers to the Pen!
Firstly to the last afternoon of 2012; here we were, enjoying a glass of the Peninsula's finest sparkling whilst taking in the simply spectacular views from Peppers Moonah Links Ridge Deck. A perfectly warm summers sunset was on hand to welcome-in the renowned Acacia Quartet including Australian-born violinist Lisa Stewart, French-born violinist Veronique Serret, German-born cellist Stefan Duwe and US-born cellist Anna Martin-Scrase. Together alone would be a fitting visual as they each poured their souls into the performance. There was nothing left to bank as their energy oozed into each note and from there to the spellbound audience.  For this last evening of this last day Acacia handpicked a selection of the worlds finest string quartets including Nocturne from Borodin, plus works from Beethoven, Mozart, Debussy, Tchaikovsky, Dvorak and Rachmaninov. LTP thanks you for the divine performance, an inspiring and cleansing way to end our year but begin our night.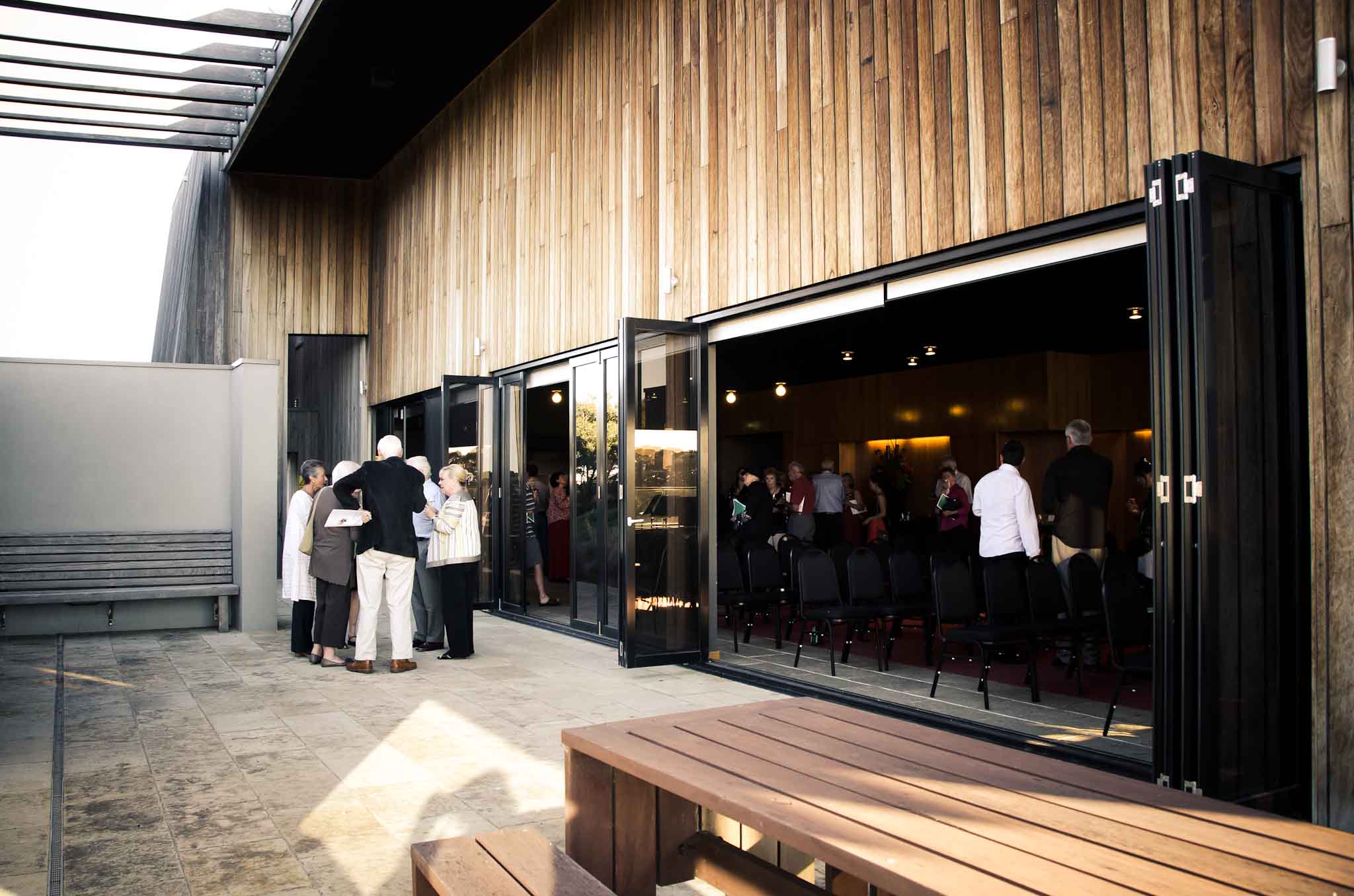 Now to the first day of 2013; a NYD with a difference as we were intoxicated by the schmooze of Klezmania – this has to be Australia's most spirited and original band. We were carried away by romantic ballads, whirling traditional dance tunes and foot-tapping jazz inspired songs – all performed in the rustic warmth of the wood barrel room at Willow Creek Vineyard.
The intimacy of the performance was unmatched and befitting Klezmania's enticing and infectious repertoire that moved from the diverse cultures of the "Old World" of Romania, Balkans, Turkey and the Ukraine to the USA and finally to Australia. Klezmer music originated about 500 years ago and ranges from heart-rending ballads to exuberant wedding dances all telling a story of their own – usually of struggle but underlying with a ray of hope. LTP thanks Klezmania for kicking off our year with their spirited performance and for the inspirational note they left with us on the day – it's better to remember the things we have in common rather than the things that keep us apart.
That's all folks, 2013 is about community, about spirit and about spurring on to go one better – Happy New Year from LTP.
For more information about the Peninsula Summer Music Festival please visit peninsulafestival.com.au