Russell Kenery's collection of sailing stories not only struck a chord with me but also exposed the limits of my knowledge. It's an archive in which one can be deeply immersed, and although we are separated from most of the tales by a gulf of geography and time, they give a glimpse of the dangers, harrowing hardships and sometimes plain bad luck of sea voyages. As Admiral Lord Nelson put it, 'In sea affairs nothing is impossible, and nothing is improbable.' It's good and proper that Russell, a yachtsman and confessed history geek, has undertaken the retelling of these true tales of curious voyages. The evocative illustrations by Andrew Murray that illuminate the collection help transport the reader, and in themselves are an outstanding body of marine artwork. The choice nuggets in this book offer five minutes, or an hour, of complete distraction. I suggest all those who appreciate making passage under sail should have a copy to read off-watch. Simon McKeon AO, Yachtsman & 2011 Australian of the Year.
The Author: Russell Kenery lives on the Mornington Peninsula, is a yachtsman, an enthusiast for the heritage of classic boats, and author and author of the monograph 'Matthew Flinders – Open Boat Voyages'. The Illustrator: Andrew Murray is a Melbourne based illustrator and artist with a lifelong love of nautical painting and the sea.
Ask for the book at your local independent bookstore.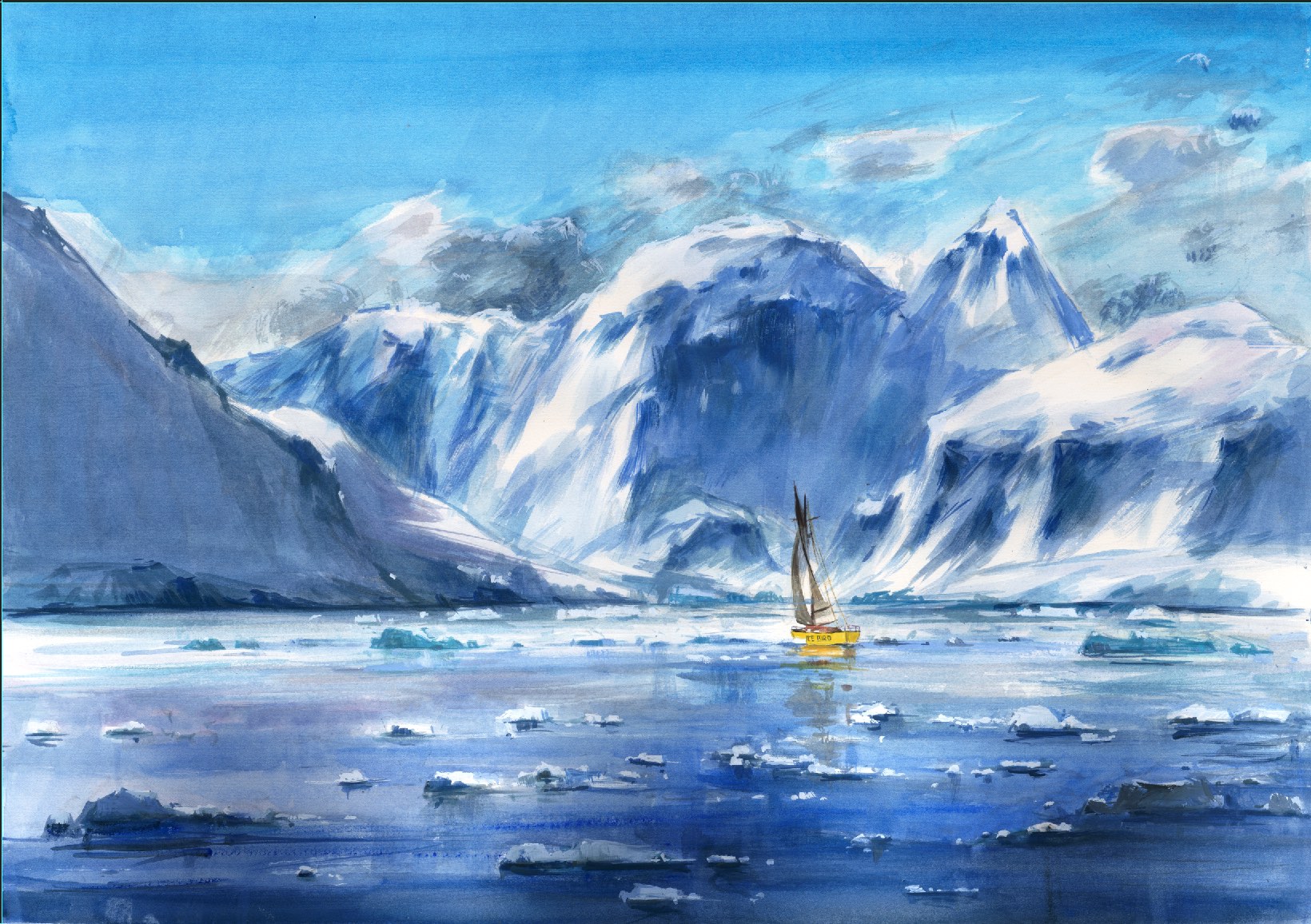 EXHIBITION
CURIOUS VOYAGES