Sarah Dingwall is one of those people who blurs the line between work and play – and relishes it. The way Sarah talks about her work with glass is similar to the way many of us talk about our hobbies.  "Glass is a thing I play with everyday," says the flame-worker, paper artist, photographer, and co-owner of Mornington studio and cafe Commonfolk.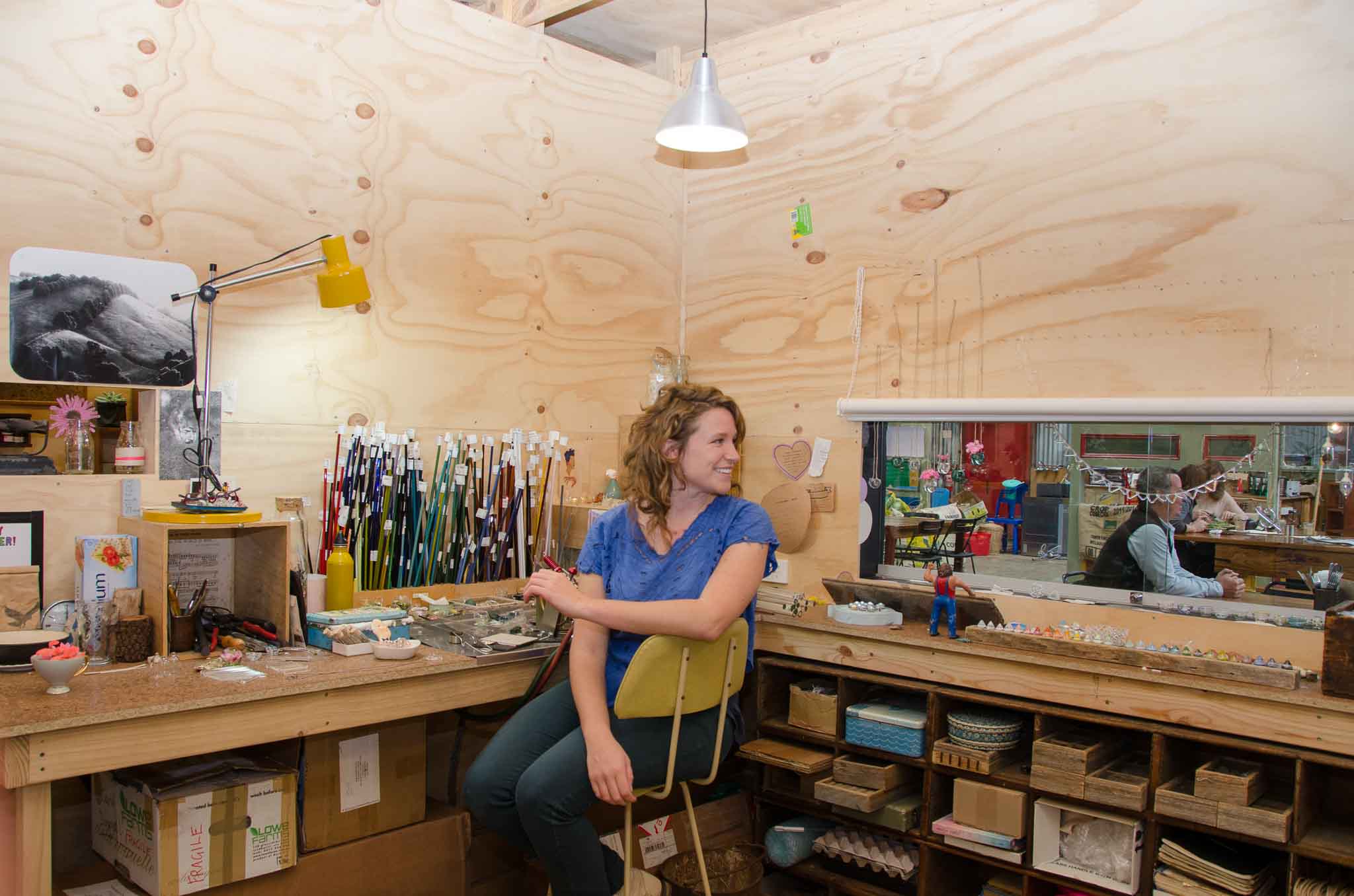 Commonfolk is a recent adventure that Sarah has embarked on with friend Sam, a barista, and others, to create a space in which to make things alongside each other, even if their fields of expression and expertise are entirely different.  However the terms 'barista', 'expert', and 'artist' are not ones she enthusiastically embraces, saying the name Commonfolk came from a desire to emphasise the down-to-earth, accessible nature of their work and personalities. "Sam and I are both pursuing our passions as careers, and both care greatly about our work – we thought that was reason enough to exist in the same space, and invite others to join us!"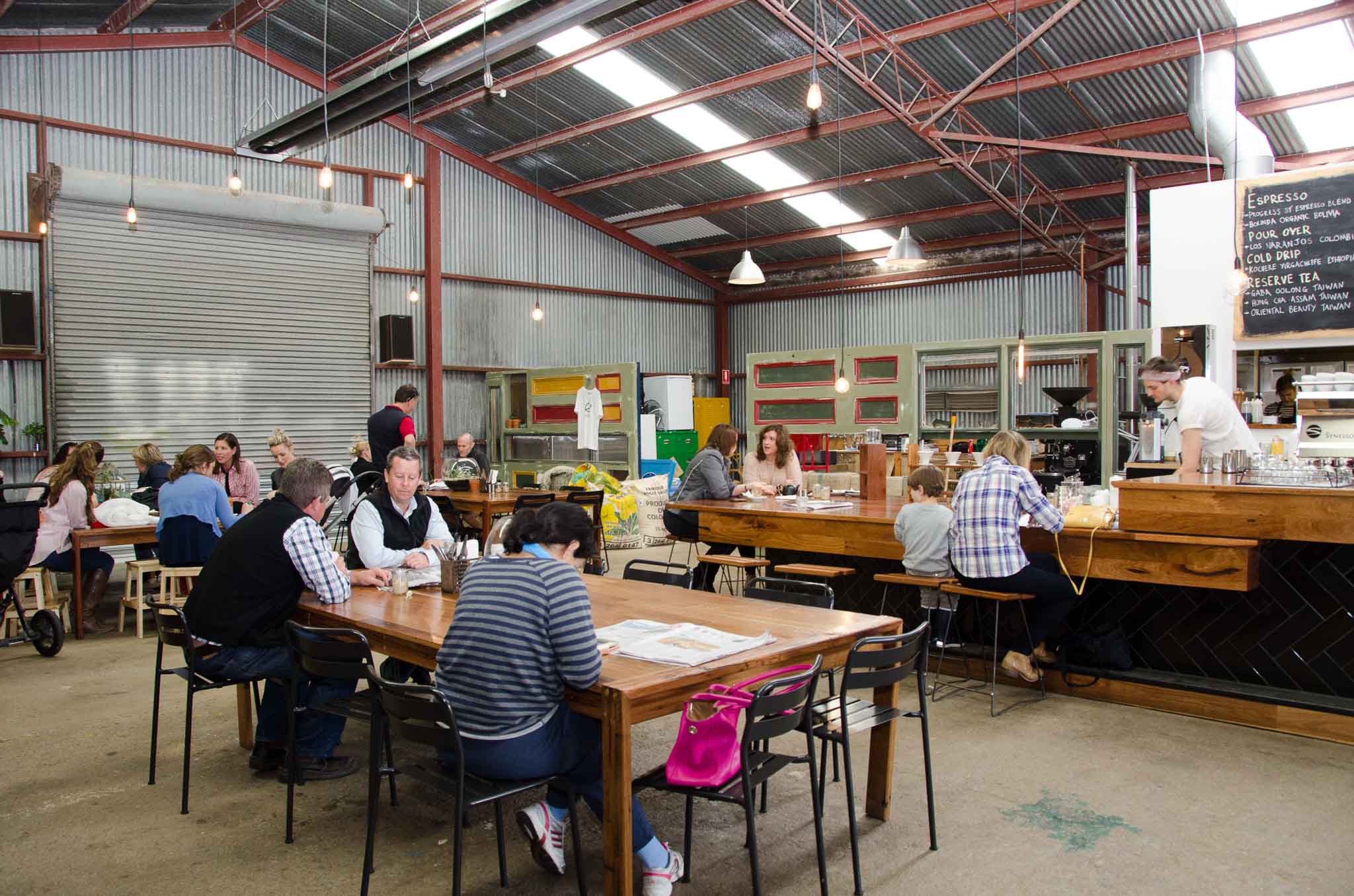 Though unique in its style, the desire to create a collaborative space seemed to perfectly suit a café. "Humans need other humans, don't they … cafés are common ground – public spaces for new relationships and ideas to form."
Commonfolk, still in its early infancy, is rapidly evolving into a distinctive space for creators and enthusiasts. Display cabinets have recently been added to allow visitors to peruse and appreciate the artworks while enjoying a coffee, and the processes of each are in full view.
Artistic expression drives Sarah's passion and she is keen to see the space used for a wide range of creative projects. Her own work is a large collection of small treasures. The influence of the local environment is evident, as Sarah captures – or preserves – the passing, vulnerable elements of nature in a more permanent glass form.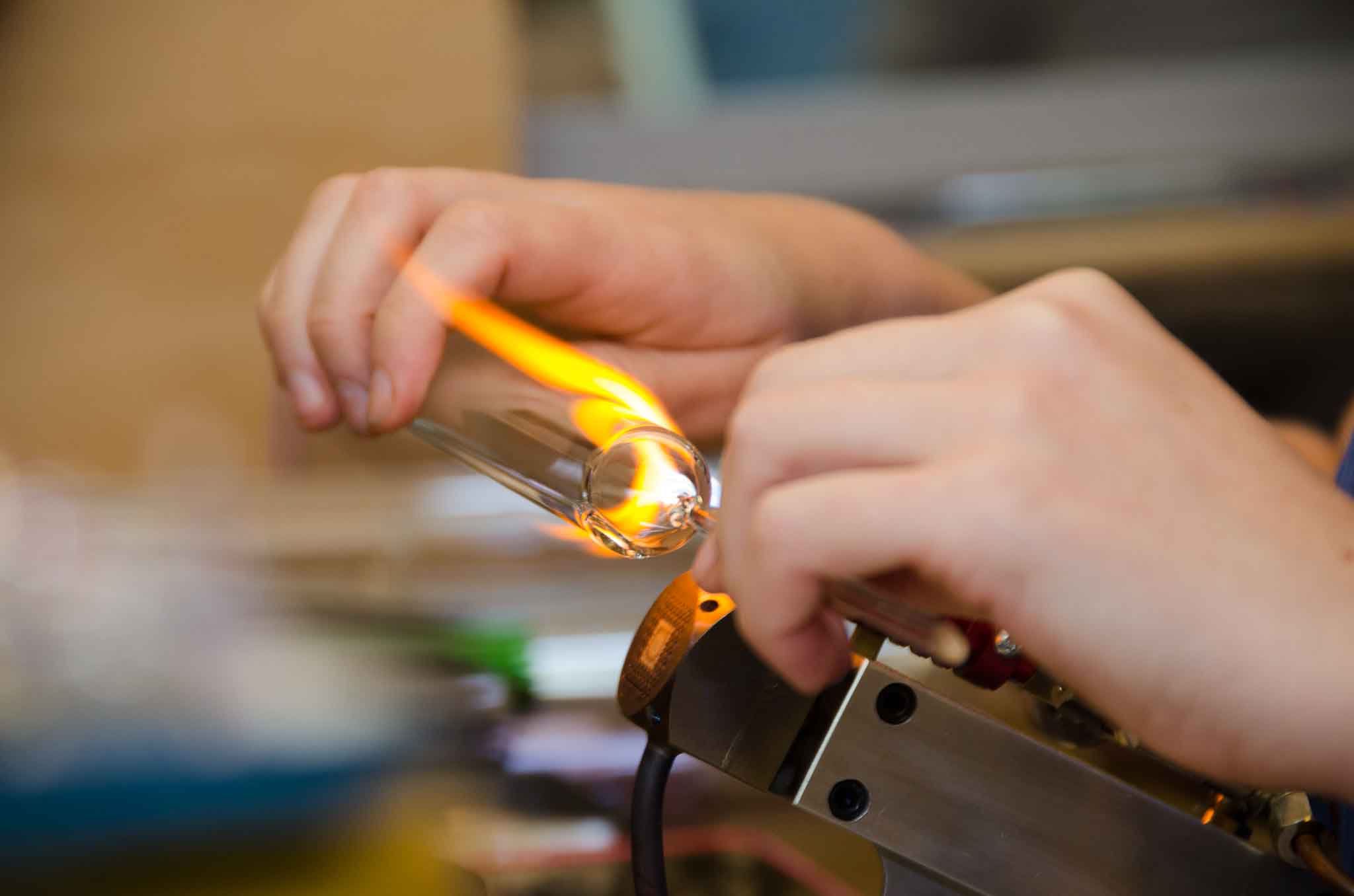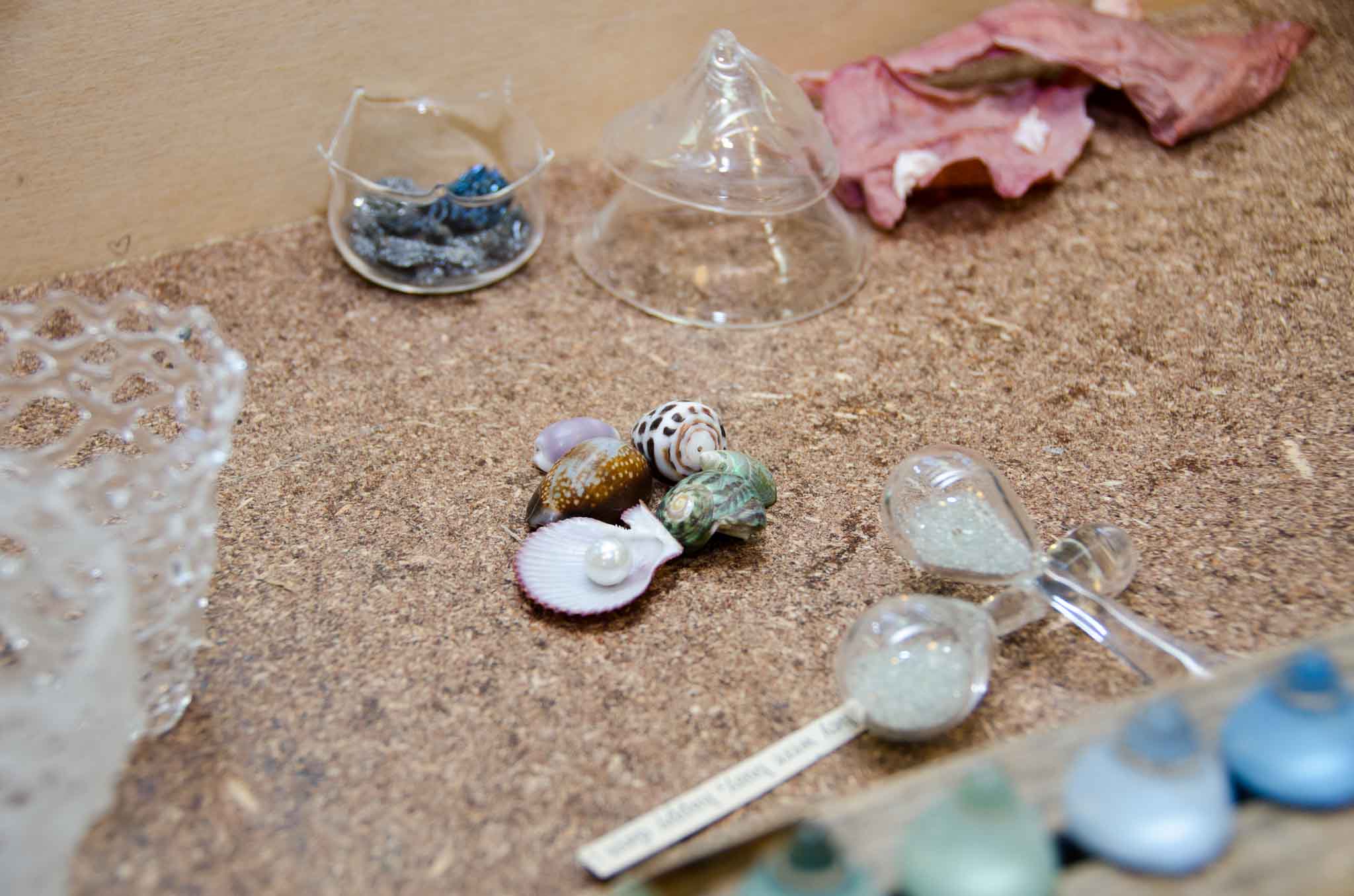 The pieces display an assortment of small, natural features that represent what she loves about the Mornington area. Sarah regularly explores the local environment and has been known to spend hours combing local beaches with a friend collecting potential materials. But it's not work, she finds it therapeutic.
Her nature-inspired creations include feathers preserved inside a small hanging glass 'house', vial pendants to fill with grains of sand (or other natural elements), colourful 'feathered bird' ornaments, toadstool pendants and rings, hanging bowls for small flower heads, and 'fox punch' rings. Then there are items like lollipop rings, glow in the dark tooth pendants, 'messenger necklaces' (with choice phrases cut out and bottled), and tiny bowls, jars, vases and cake stands.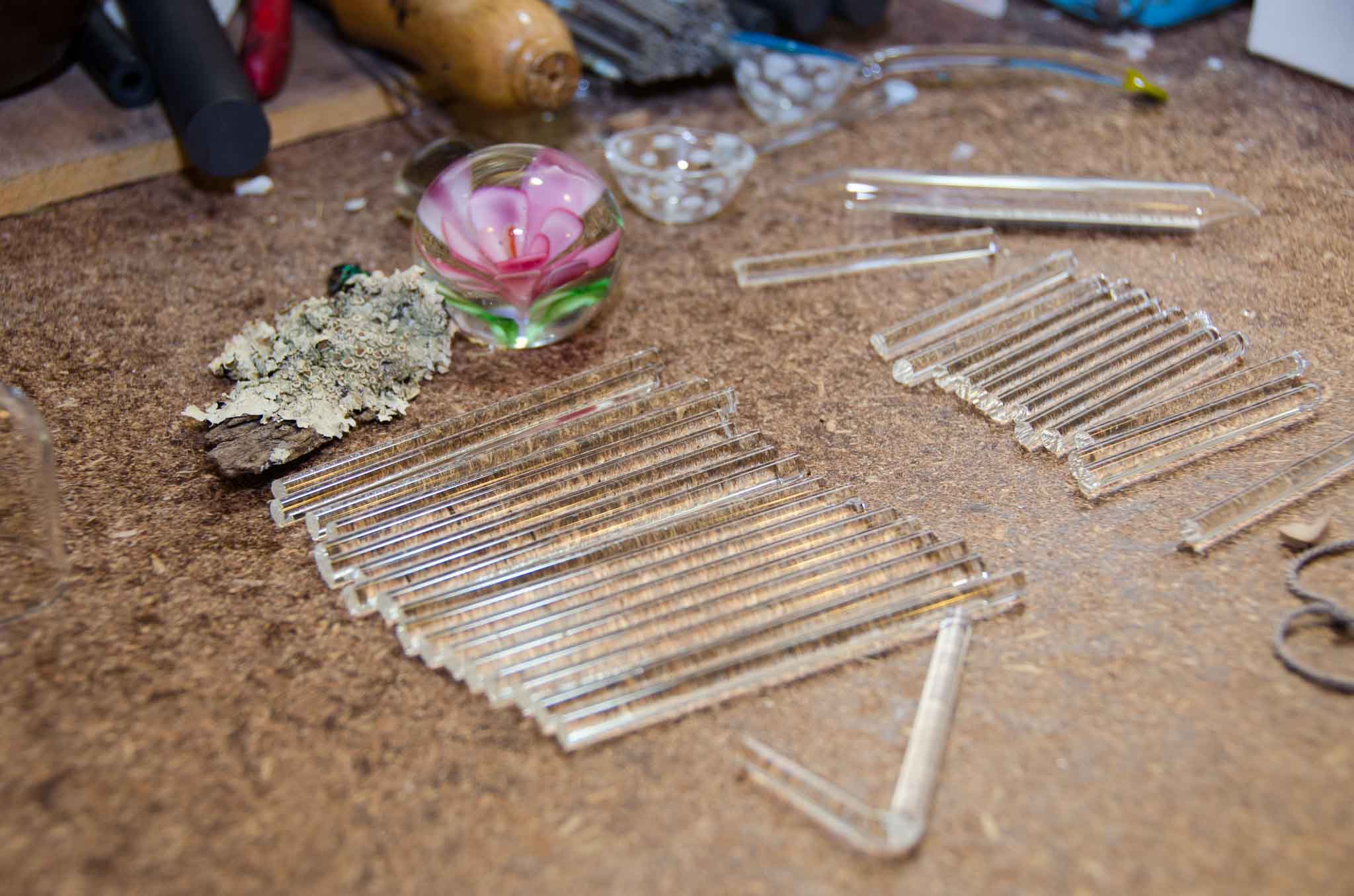 Personal stories lie behind many of the pieces: sympathetic representations of the misunderstood and often mistreated – though introduced – fox; and an 'all seeing ring', depicting an eyeball, which she first made to sit on the table at markets and "ward off any light fingers". However, Sarah says she is just as influenced by the medium itself. "A lot of my work is the result of much experimenting – seeing where I can take the material, experimenting with different colours and finishes. Glass affords its own set of rules and, so far, I've had a great time finding out what those rules are."
On her Tumblr Sarah succinctly explains the reasoning behind items like tiny bowls you could barely fit a few finger tips into: "Hmm … happiness? I think that's a legitimate answer! Happiness is important." That's difficult to dispute and seems to get to the core of her work and life ethos.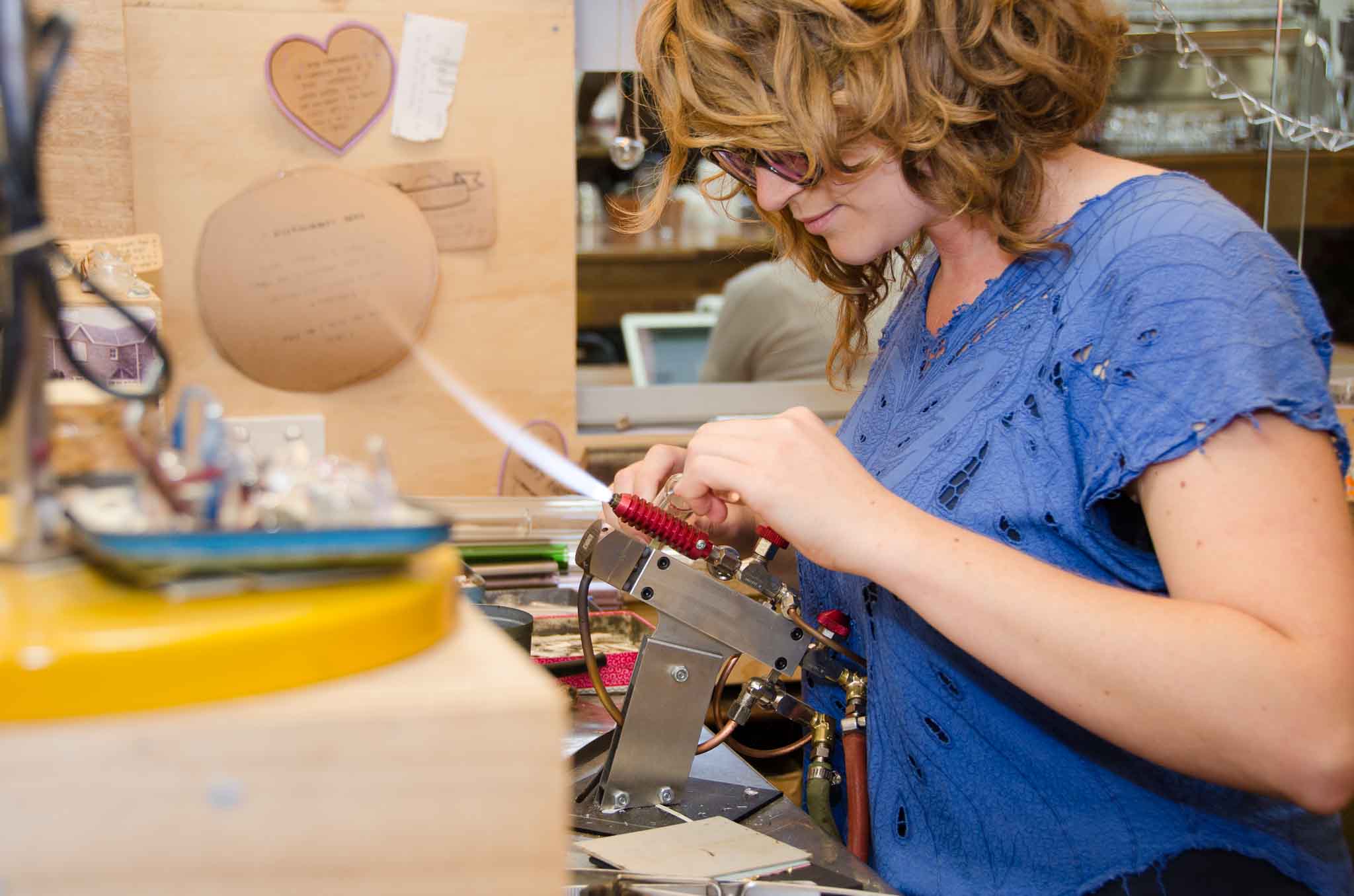 While Sarah's talents are extensive, glasswork is her primary passion. Just a few years ago she saw her Fine Arts degree, with glass major, as a way to get her foot in the door of graphic design. Working at local gallery, Pomme, around the same time exposed her to a world of stunning hand-made pieces and established connections with other glass artists, such as Leisa Wharington, who invited Sarah to spend some time in her studio, shared with jeweller Flick Pope and painter Julie Niekamp.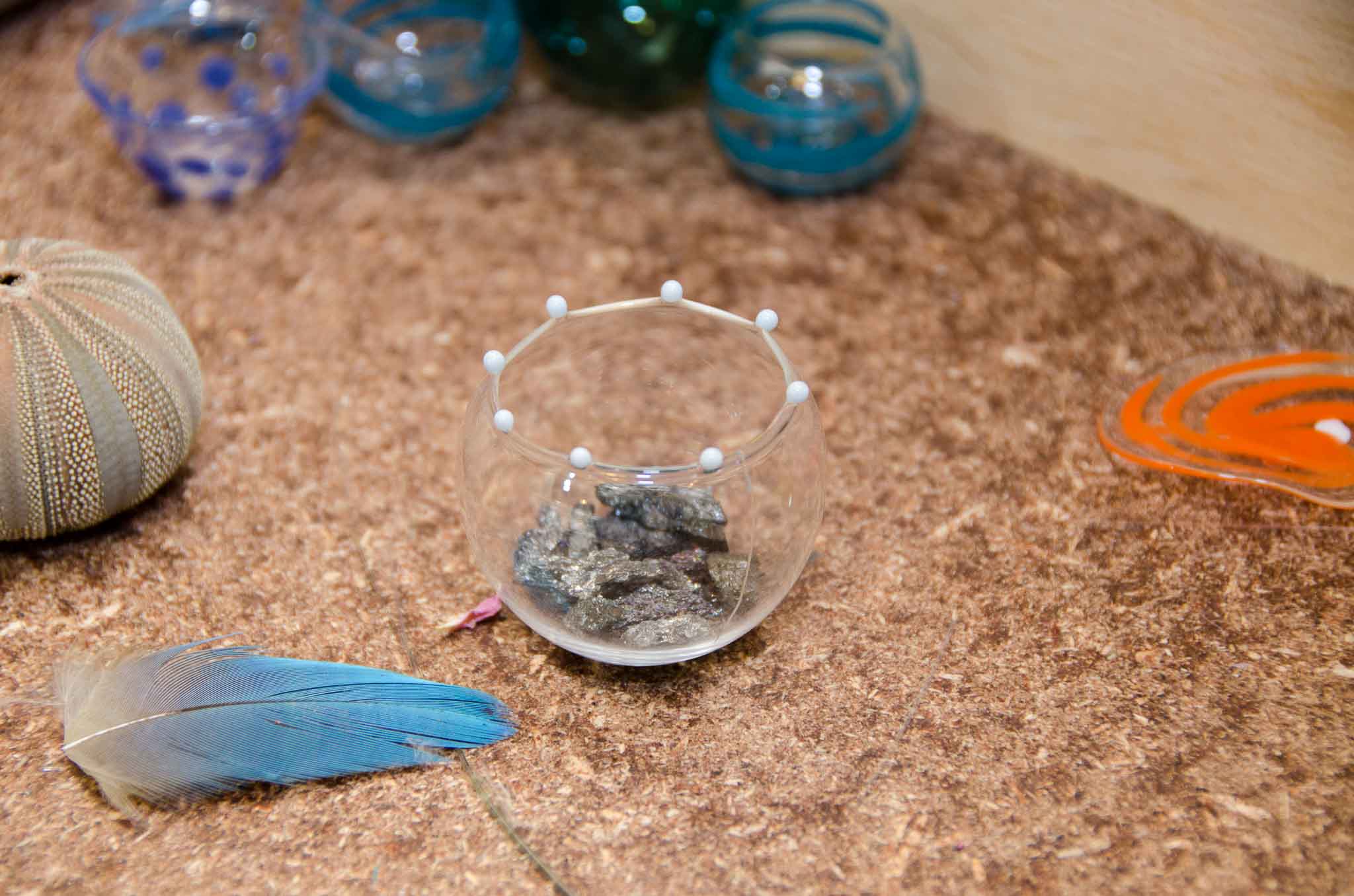 In this inspiring and nurturing environment she saw people working hard at what they loved, and the fruits of that work. Sarah was surrounded by "a bunch of very encouraging and inspiring women whose lives showed me that I could 'make it' as an artist". She has far more than a foot through the door now and is thriving, even though it wasn't necessarily the door she expected.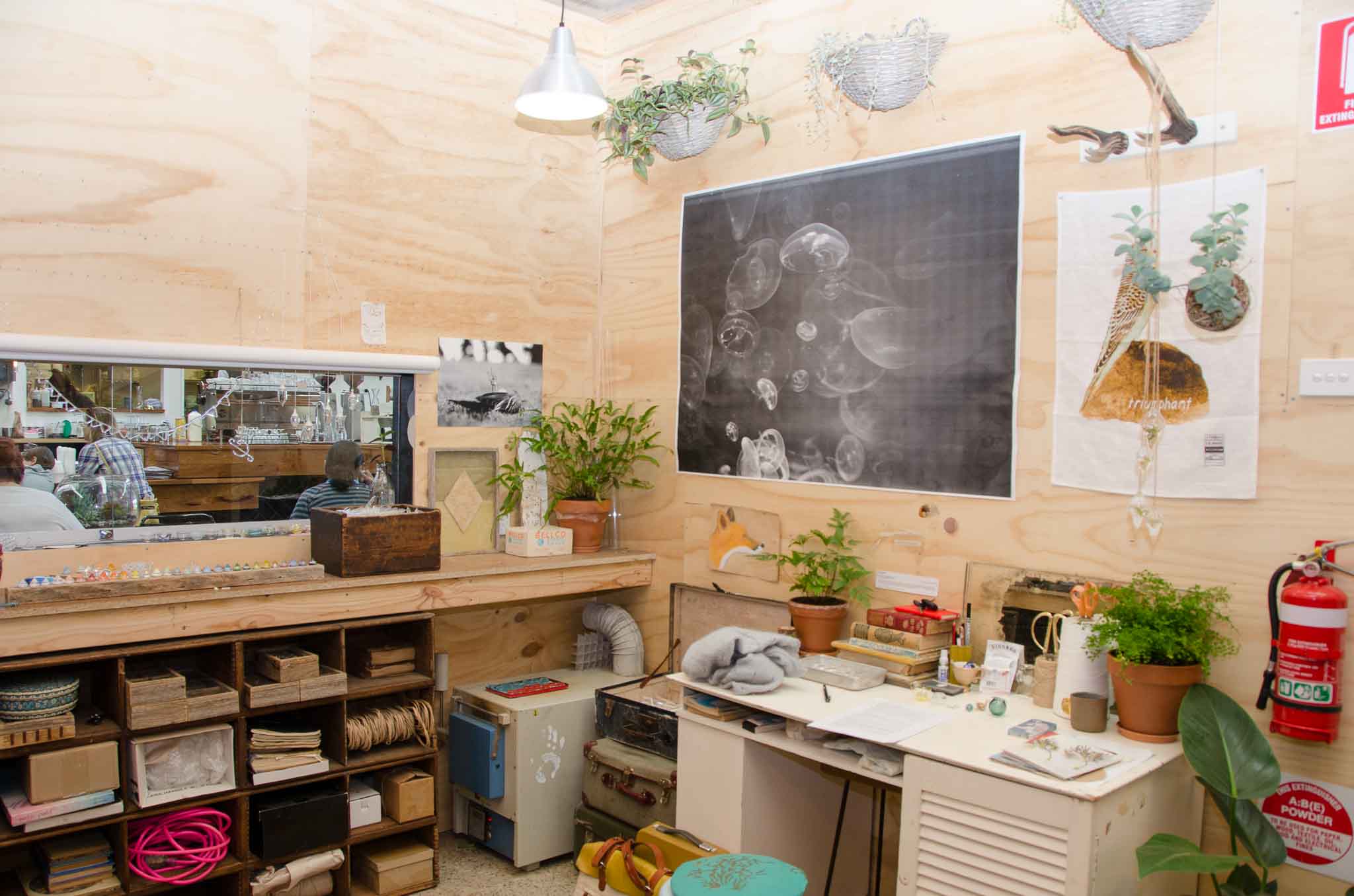 And for aspiring artists, Sarah's advice, unsurprisingly, has an emphasis on social connection: "Find some older people who've made it work for them and hang out with them as much as you can. Also, gather like-minded people going through the same process – this can be very encouraging and will keep you challenged too."