Although Mt Martha artist Sandi Faulkner has lived and worked all over the world, including for the acclaimed Viennese Master Potter, Franz Kurkowitz and at Old Chelsea Pottery in London – the Mornington Peninsula is her home and her inspiration.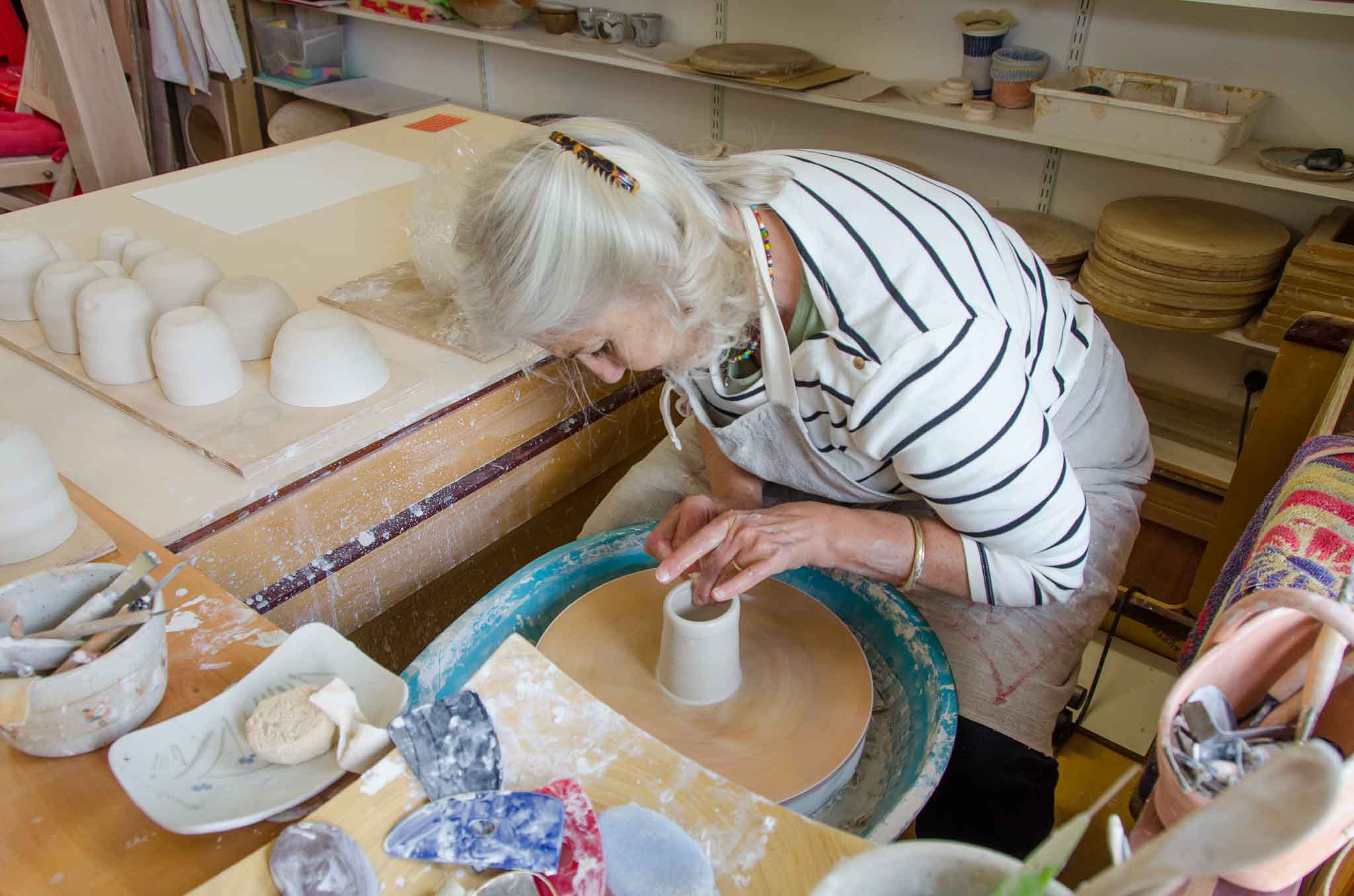 Initially Sandi's ceramic artwork was influenced by her background in the French and Italian majolica (tin-glazed earthenware), but these days she likes to work in stoneware using glazes in softer seaside colours. She makes a lot of glazes from the ashes of local trees that have fallen and collects apple woodcuttings from a local orchard. Her sculptural pieces are inspired by a sense of whimsy, while her ink painting is inspired by the seascape and the many birds that surround her Mt Martha home and studio.
While studying 'Hagi' pottery in Japan in 2000, Sandi came across Sumi-e painting as a way to improve her brush strokes on ceramics – it soon became a passion. She studied under the late painter, André Sollier and still practices at the late master's tranquil studio with the last of his students.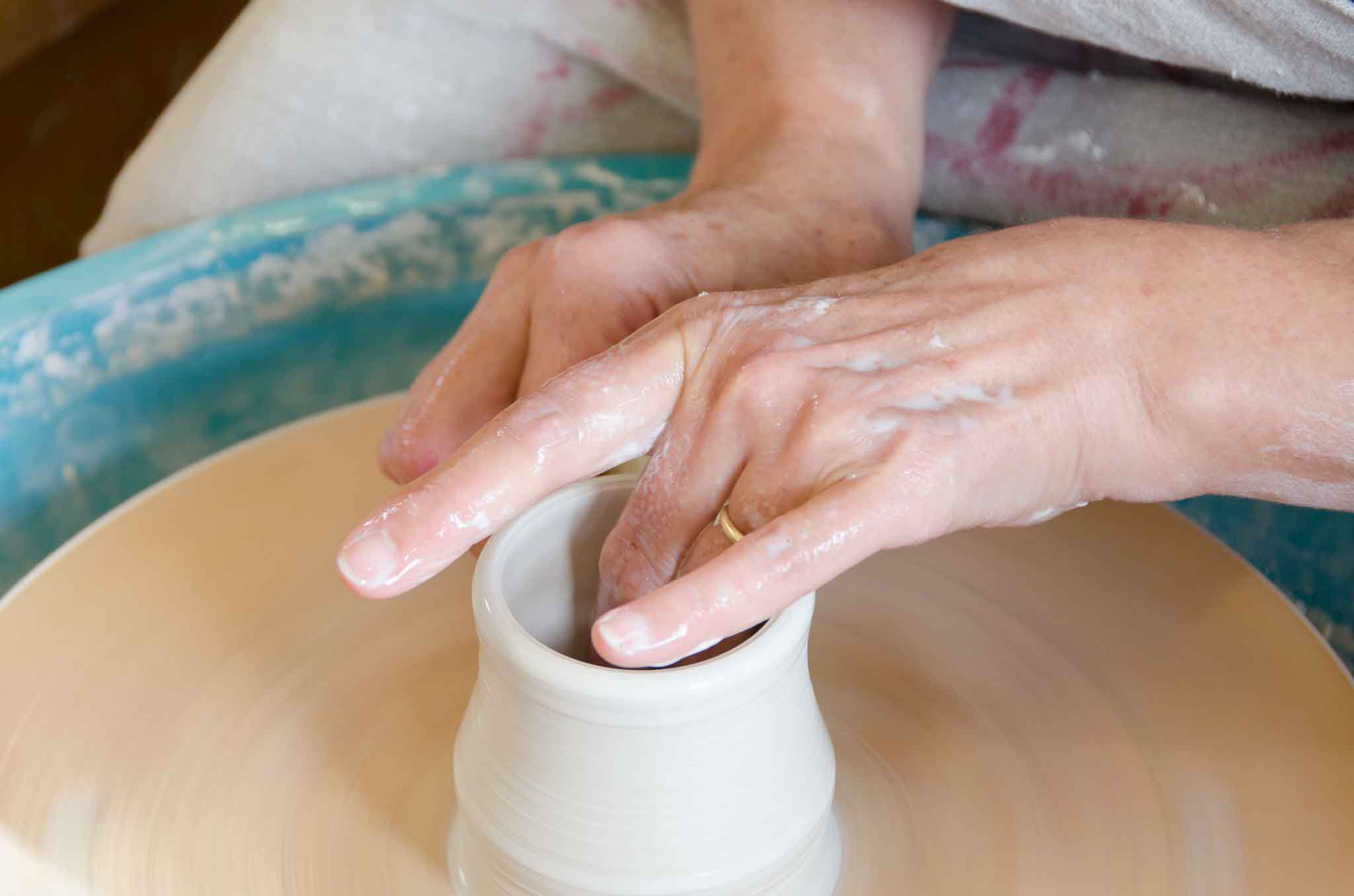 Sandi can be found most of the time in her beautiful studio, where her husband Michael built some incredible 'stables' to contain her two pottery wheels. Most of her ceramic tools are over 40 years old and she makes some of them herself from skills learned in traditional Japanese pottery. In her studio there are two sitting wheels, one old standing one used for glazing, a slab-roller and a gas kiln.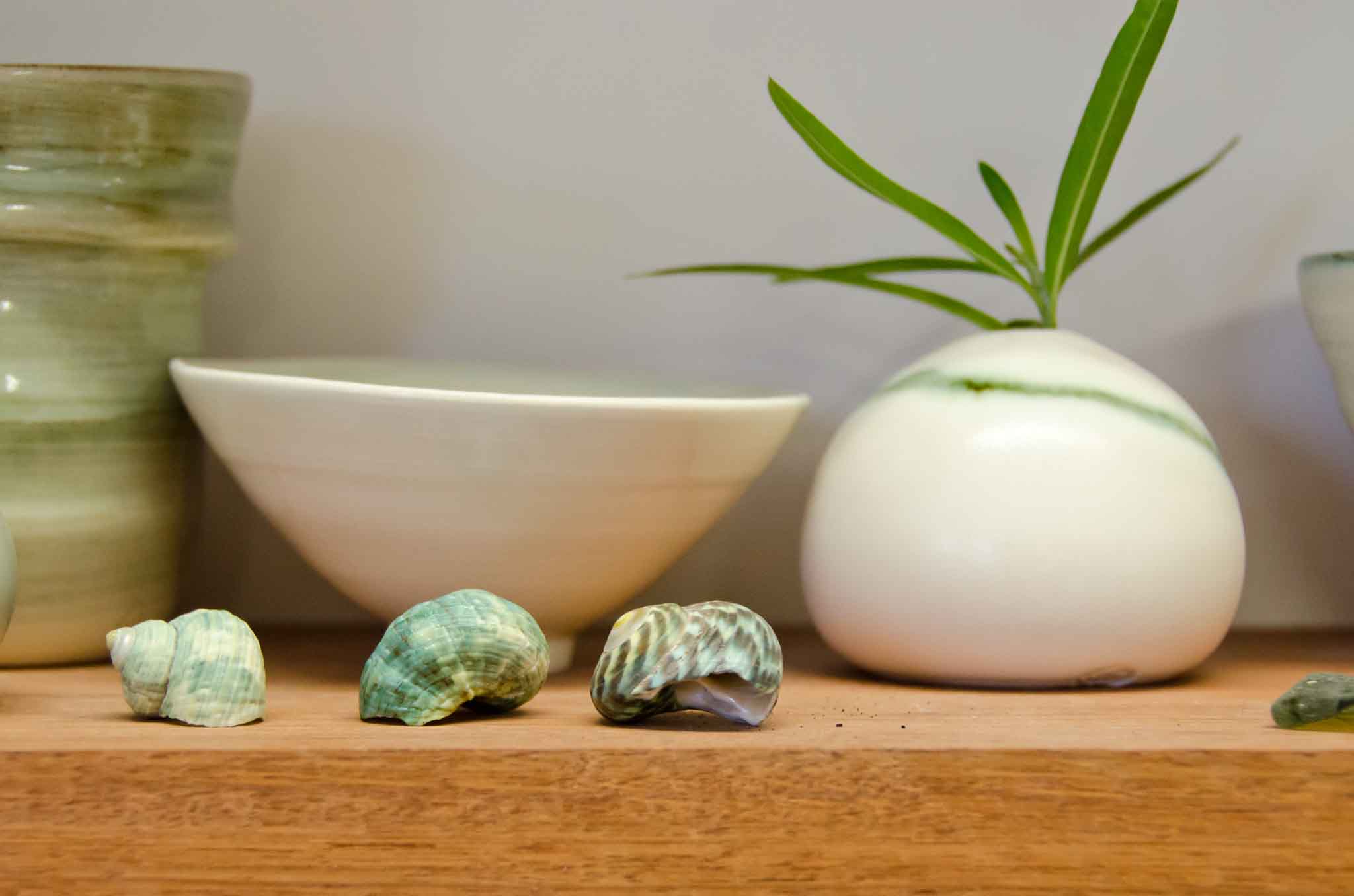 Sandi sells her paintings and ceramics directly from her studio. She is a part of the Peninsula Studio Trail, a group of wonderfully diverse local artists who exhibit together around the Peninsula. Each year she is at 'Christmas at the Studio' in Merricks and locals know to look for her there and see what new things she has made for Christmas. She also holds a two-day 'Open Studio' twice a year.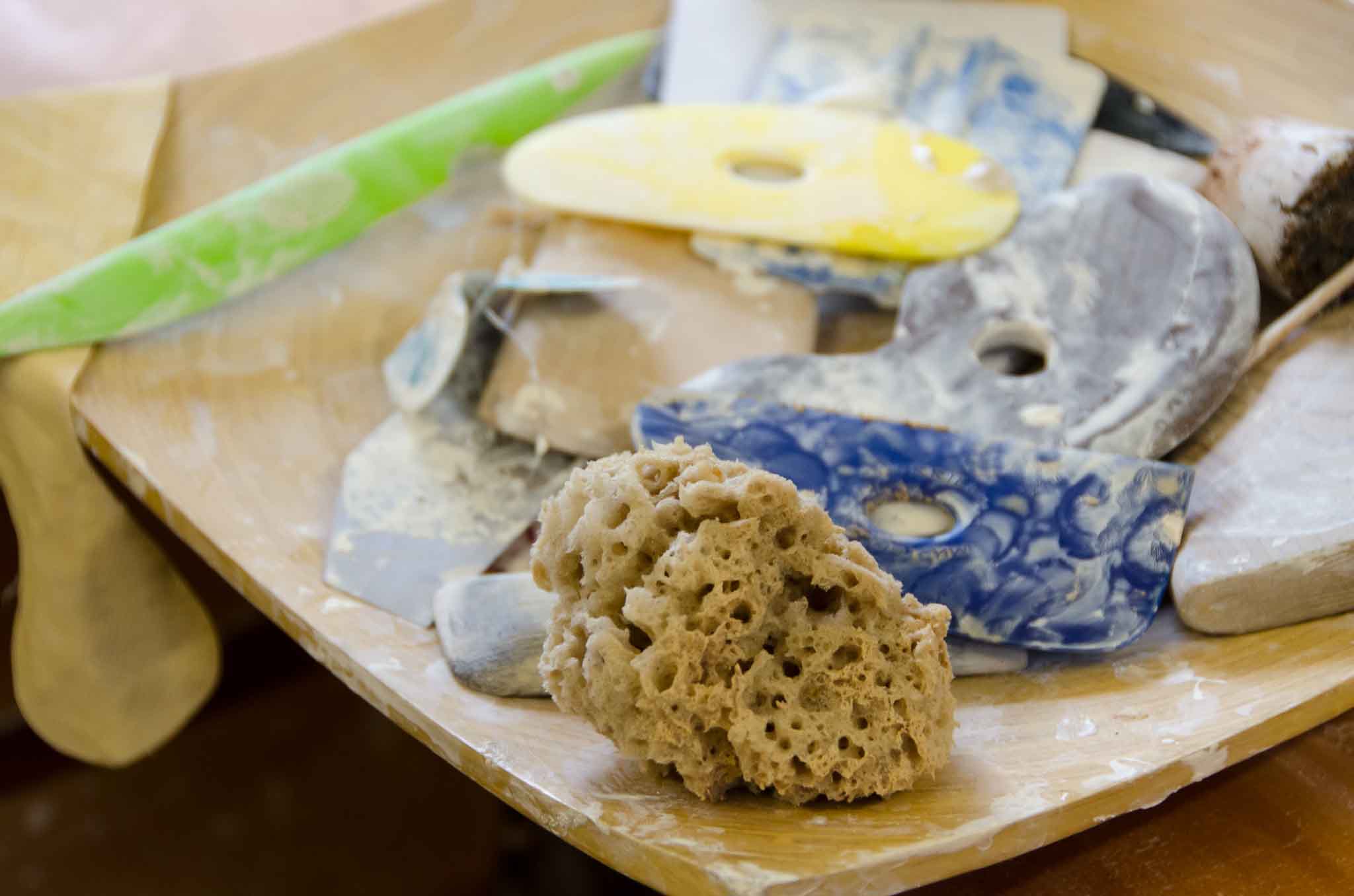 Weekends are spent with her family and Sandi's little grandchildren are her treasures. She loves having them over to her studio and her three-year old grandson, Max likes to spend time making his little bottomless pots on her wheel. She and Michael call him MaxMoon! In her very little amount of spare time Sandi loves to read and enjoys gardening, especially working in her vegetable patch. There will be chooks later next year when their new house is built.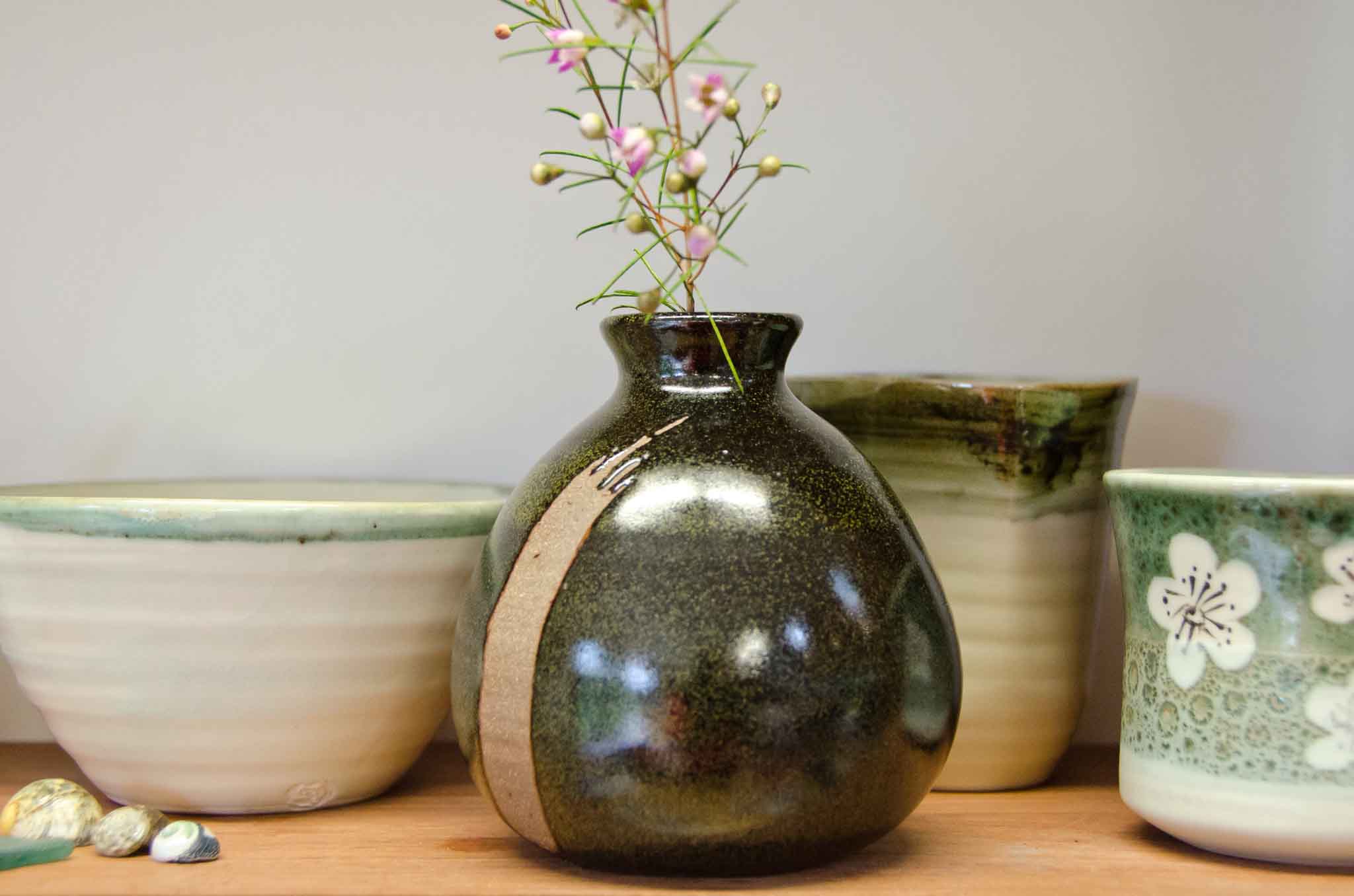 For Sandi, the Mornington Peninsula is happiness, home, the sea, salt-air, dreams, boatsheds, sandcastles, fishing, sunsets, the wetlands, the boardwalk, the beautiful hinterland, a lovely sense of community and the relaxed lifestyle.
Visitors are always welcome to her studio most days but call ahead first to make sure it's open. She also holds workshops for adults and children in Sumi-e painting.  Sandi Faulkner can be found at her studio at 12 Glenisla Drive, Mt Martha. The studio is open most days by appointment – please call Sandi on 0416 214 845.
See some of her amazing work on her website sandifaulkner.com