Artist Jenny Riddle was drawn to the Mornington Peninsula by the potential for spiritual renewal and creative inspiration; a powerful combination that she found hard to ignore. That move, and her career as an artist, had been on her mind for some time, but were acted on after life-altering events that caused her to look closely at her life.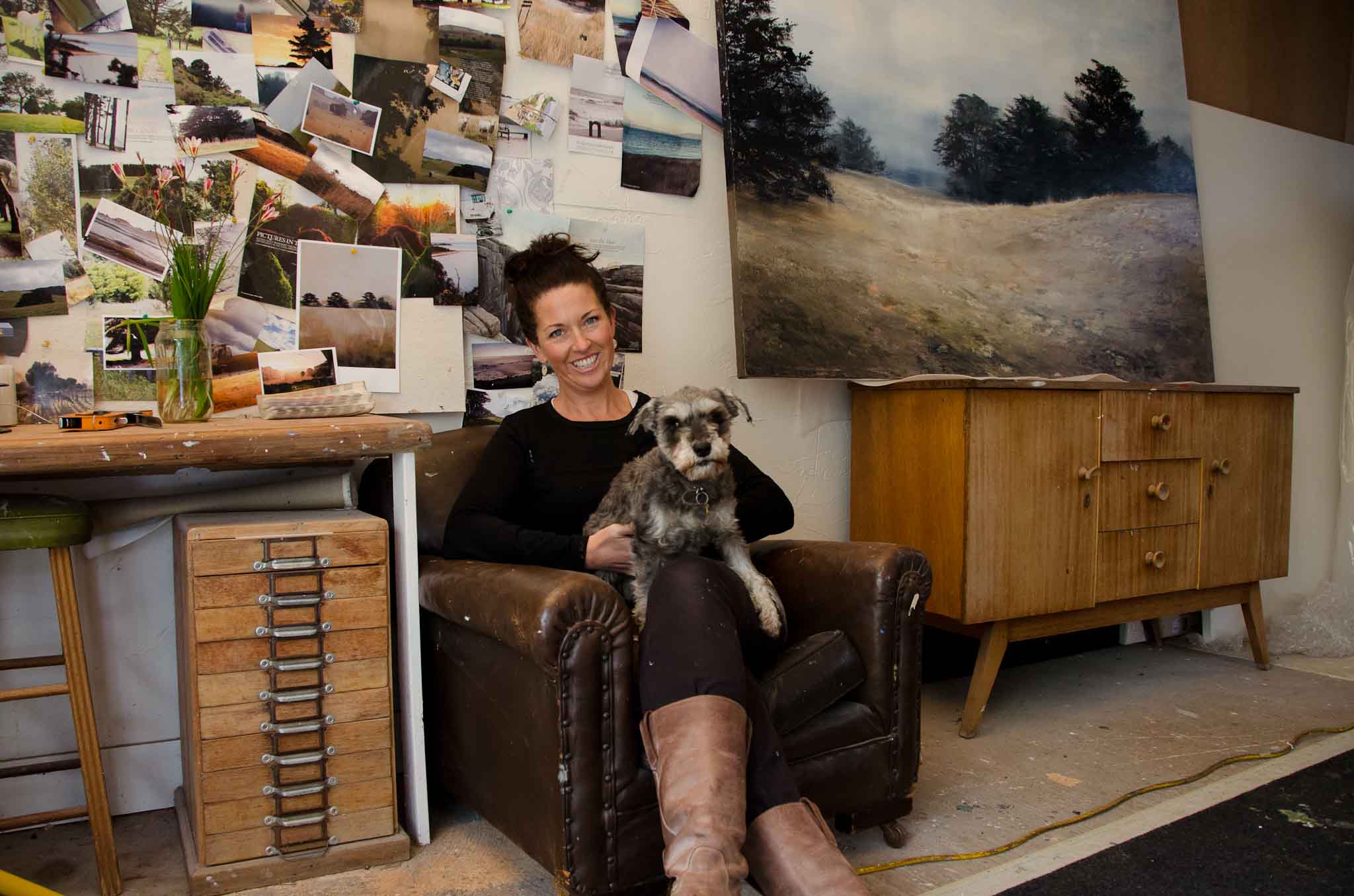 "Sometimes," she says "some things become clearer when your life is turned upside down." Jenny has painted as long as she can remember. It is a passion that was passed down by her mum and shared as a family. Although she went on to study art and design after completing high school, Jenny decided to pursue a more secure career in Visual Merchandising. Seven years later she took up the opportunity to establish and run a clothing boutique.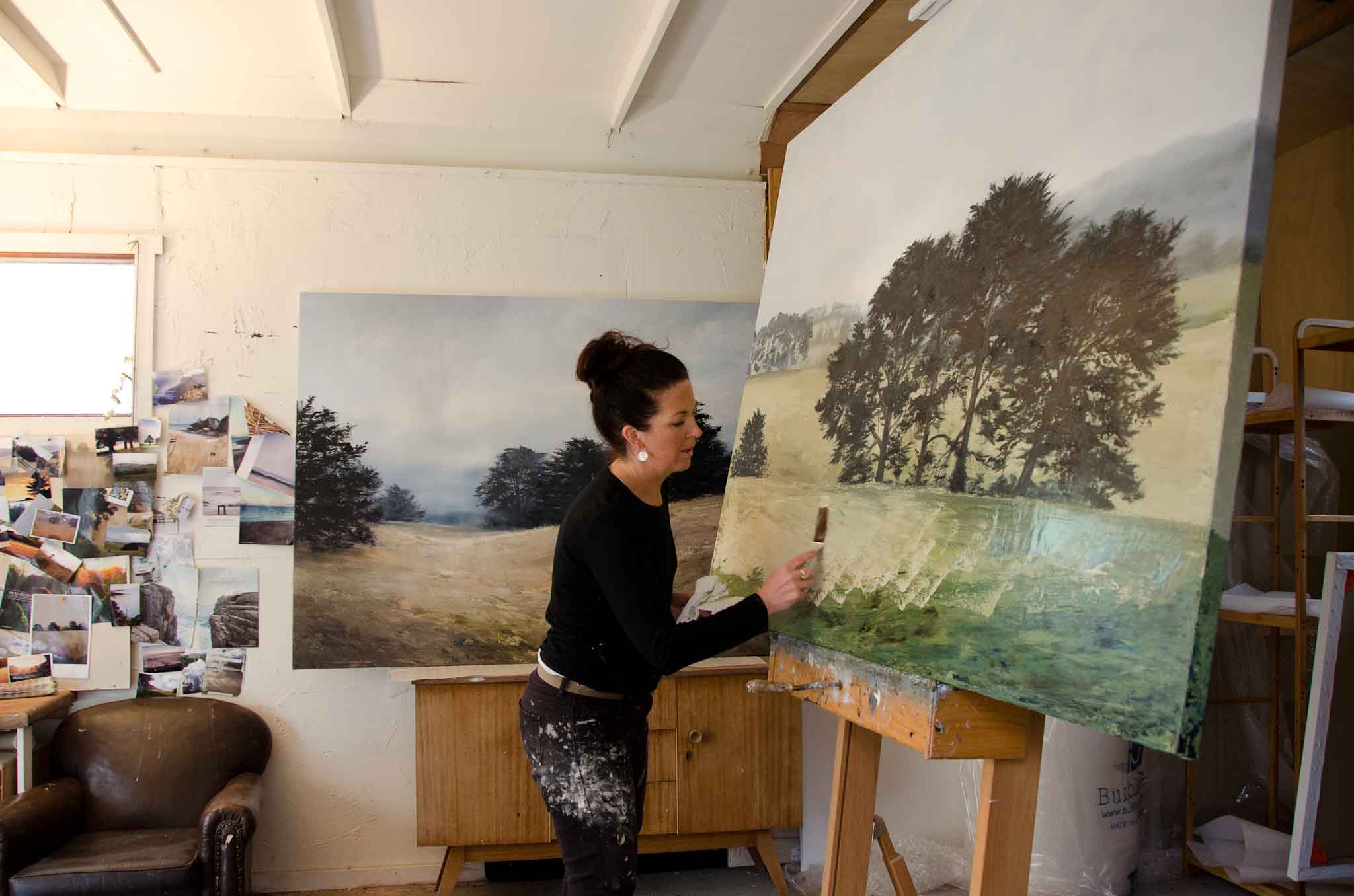 A few years later her life changed dramatically with the loss of her sister, Andrea. Jenny and Andrea had both maintained their childhood love of painting and illustrating, and spoke often about moving to the Mornington Peninsula together to pursue their dreams.  Suddenly feeling a greater urge to be surrounded by nature, she moved from suburban Melbourne to Red Hill in 2002, and cut back her working hours to establish her art career. In 2003, Jenny exhibited her first painting.Exhib
Three years later, with the birth of her daughter, Jenny left the retail world behind entirely and shifted her focus to life as a new mum and artist.  Her atmospheric paintings are inspired by the world around her, drawing on a personal emotional response to land and seascapes. Deeply affected by nature, Jenny finds creative inspiration at every turn in her surrounds, even sometimes on school drop-offs!  "I'm forever in awe of this landscape and take in as much as I can," Jenny says, "even if this means walking around with my head in the clouds."  She says her artworks "convey the beauty that I see in nature and the instinctual awe that is experienced when feeling its presence."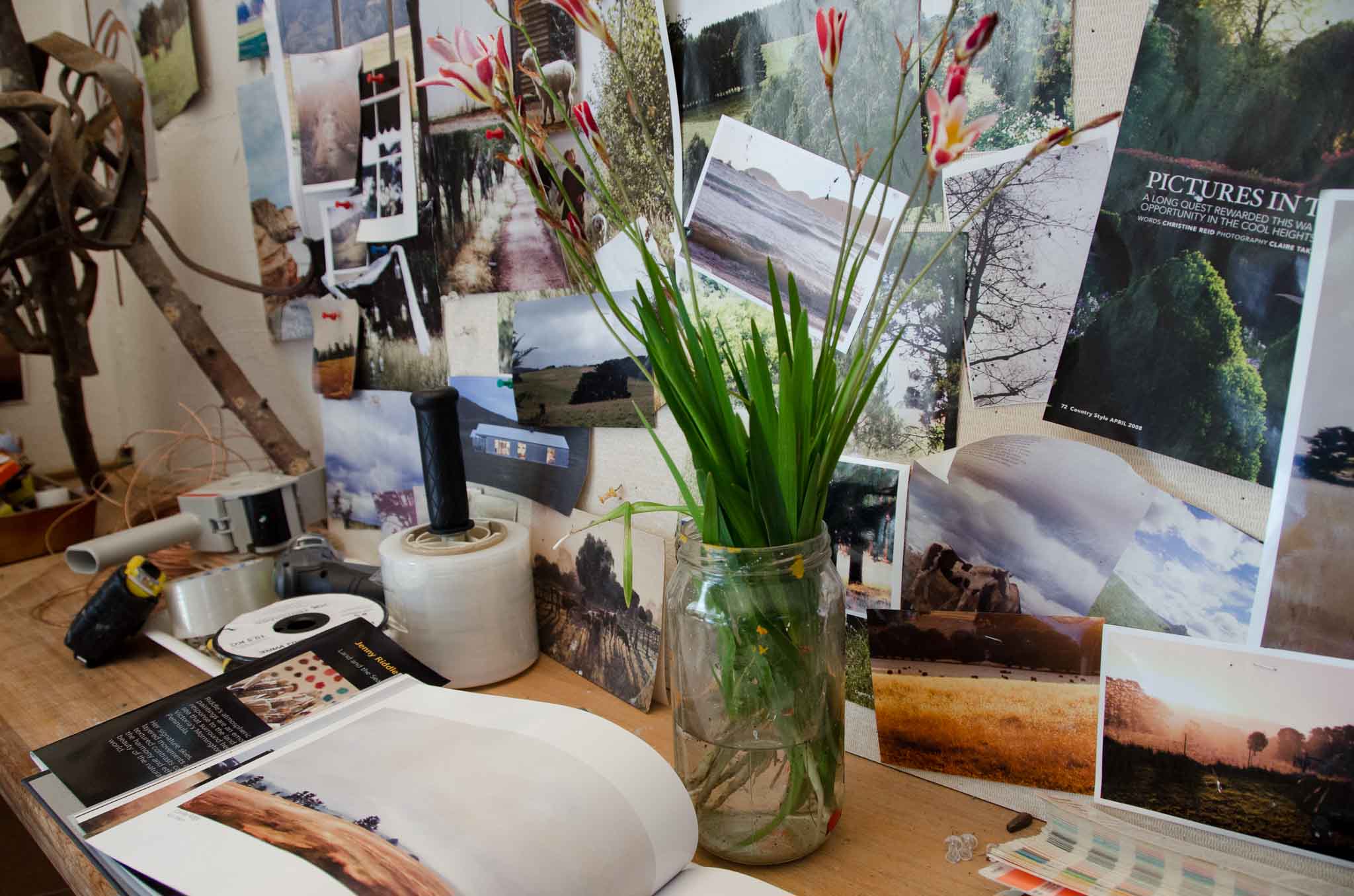 As with life, Jenny takes a philosophical view of the creative process and its inevitable setbacks.  "I think its essential as an artist to feel the need to improve on your work. It's taking your work further, expanding your techniques and making mistakes along the way. Often it's through mistakes that you find new discoveries."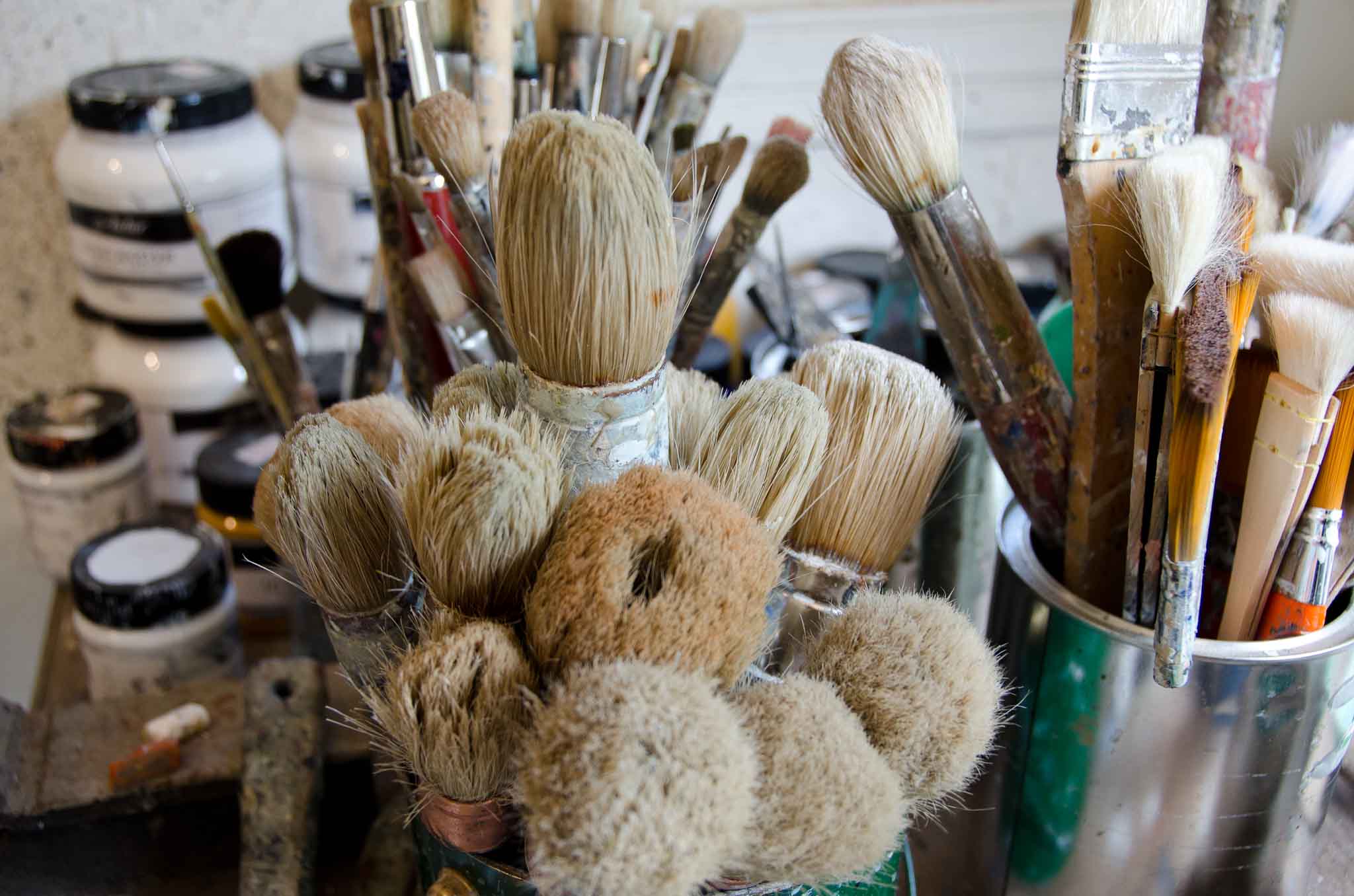 As she inherited a love of painting from her mother, Jenny hopes to instil the same appreciation in her own children. It's something they enjoy together in the studio – the kids have their own equipment and Jenny loves seeing the joy and fun they get from painting, which, in turn, reminds her of her own childhood.  Of course, she is a little less productive when the kids are in the studio with her, but working from home is the ideal arrangement for her to balance her roles as mum and artist – able to find the isolation she needs when she needs it, in a peaceful environment but never too far from the family.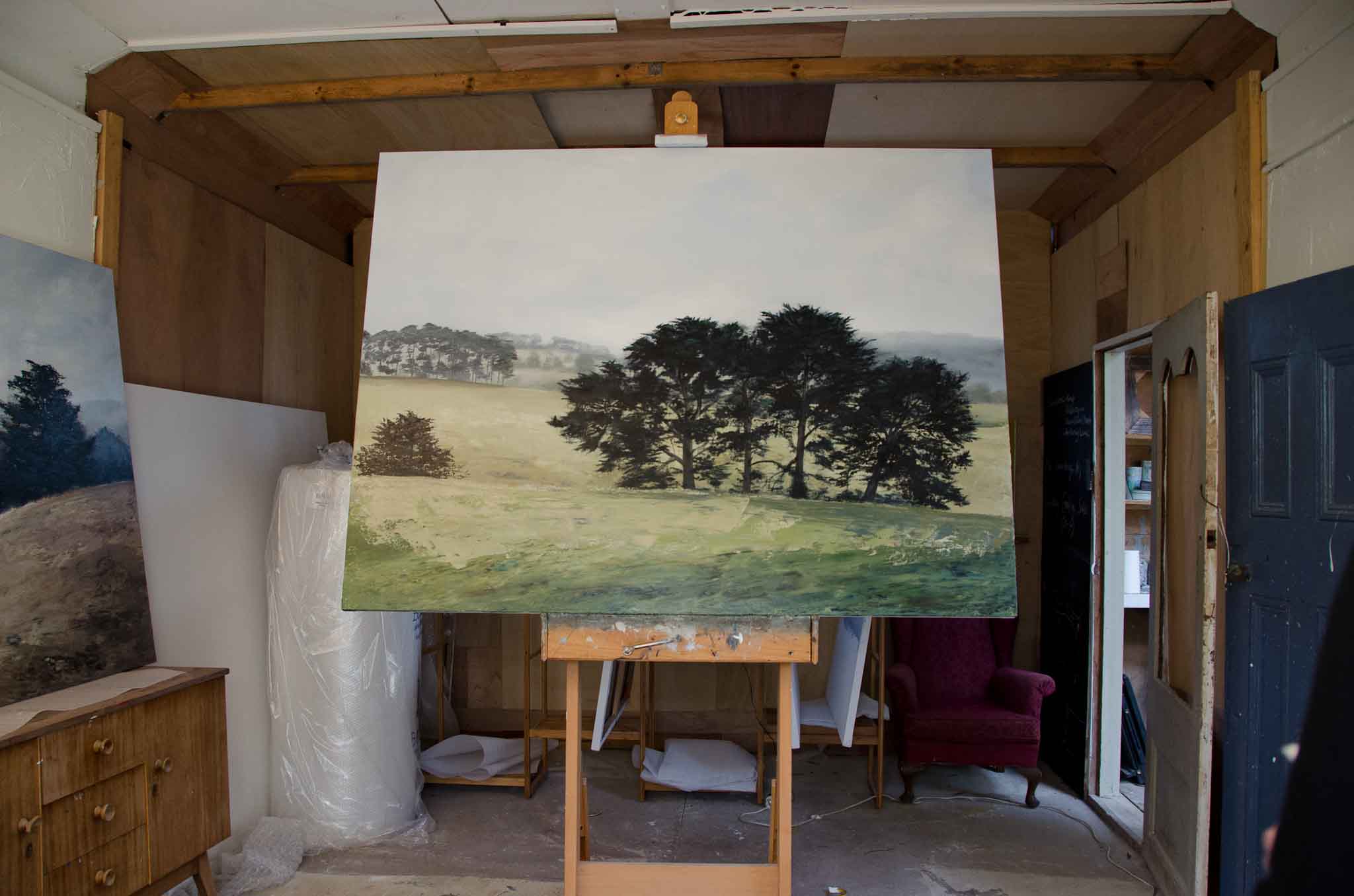 Her work is available through galleries in Sorrento, Mt Eliza and Malvern, as well as nationally in Western Australia, South Australia and Queensland. She even recently had a solo exhibition in Western Australia, which featured 39 of her paintings. Though they turned that venture into a family holiday, her husband, Danny, takes care of the kids when Jenny needs to knuckle down in the lead up to an exhibition when she will paint at every opportunity.  Jenny particularly likes getting into the studio in the morning after getting the kids ready for the day. It's when she feels most productive, with lots of fresh ideas and energy. With a bit of momentum she will often carry through painting through to the night. As a family they enjoy spending time out in the open air and spaces, where the kids can run around and explore, wandering a bush trails, taking stunning scenery and simply getting close to nature.  Of course, although this is downtime, her senses continue to feel the invigorating breath of inspiration as her creative mind ticks over with ideas for new work. To keep up with Jenny's art exhibitions, visit her blog.