Immerse yourself in the uncontrived working space of artist Jennifer Buntine. Charming and cosy describe this intimate gallery and studio located in the heart of Red Hill. Forget grandiose entrances, perfectly landscaped gardens and minimalist gallery interiors when you visit this treasure. It is more subtle and understated in its appeal.
The gallery is the first room you step into upon arrival and here you will be greeted by the work of Jennifer Buntine. On the walls, the floor, the table, framed, unframed. Displayed for enjoyment rather than with precision, graphic representations of the human form contrast with colourful stories of nature in time and reflect the change in the artist's inspiration.
Historically Jennifer has been drawn to light and shade and the human figure. More recently she has embraced her surroundings and draws inspiration from the exquisite garden which surrounds her private sanctuary. This movement from darkness to colour is evident in her work and the stories she tells.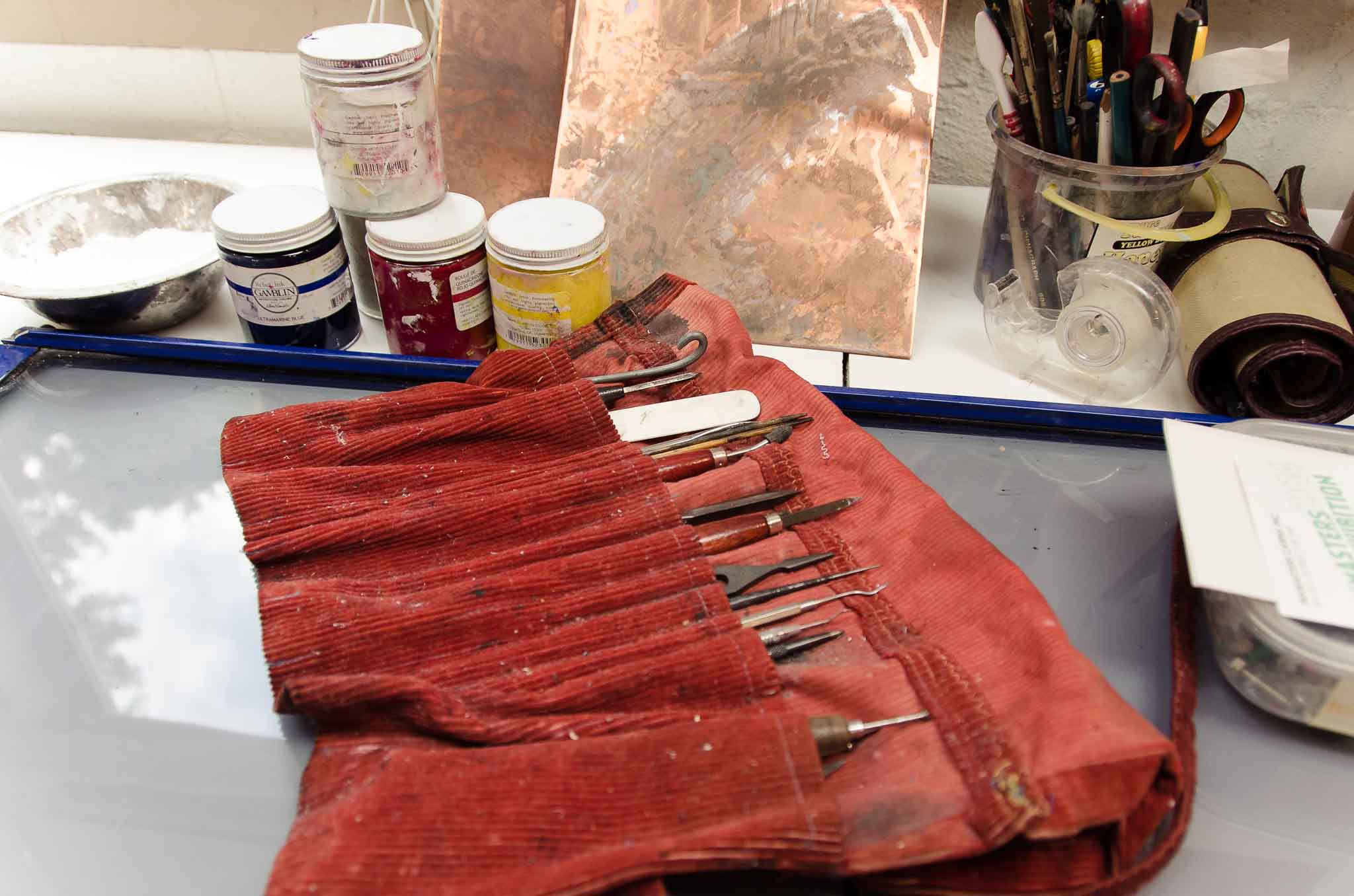 The gallery adjoins Jennifer's working studio where you will be immediately drawn to the etched copper plates sleeping on the shelf waiting to come alive under Jennifer's skilled applications and treatments; wax, resin, colouring, the ancient art of smoking surfaces to create soot to draw through with a needle, use of copper, perspex, lino, sheet, papers all used in the creation of a visual story.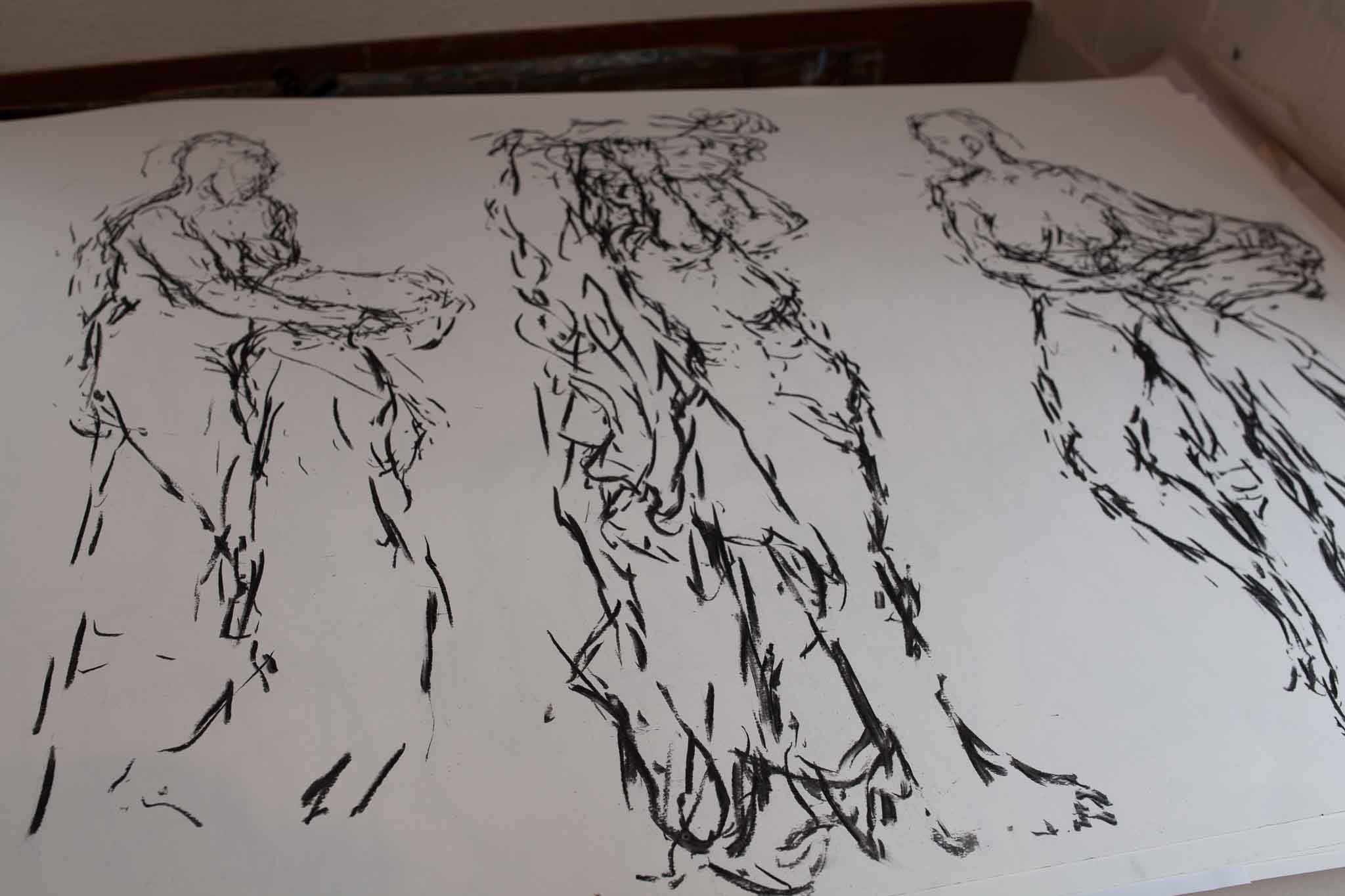 Jennifer works in the positive or negative to transfer images through layers, always working with the possibility of surprise unintended elements that give the work a life of its own apart from the artist.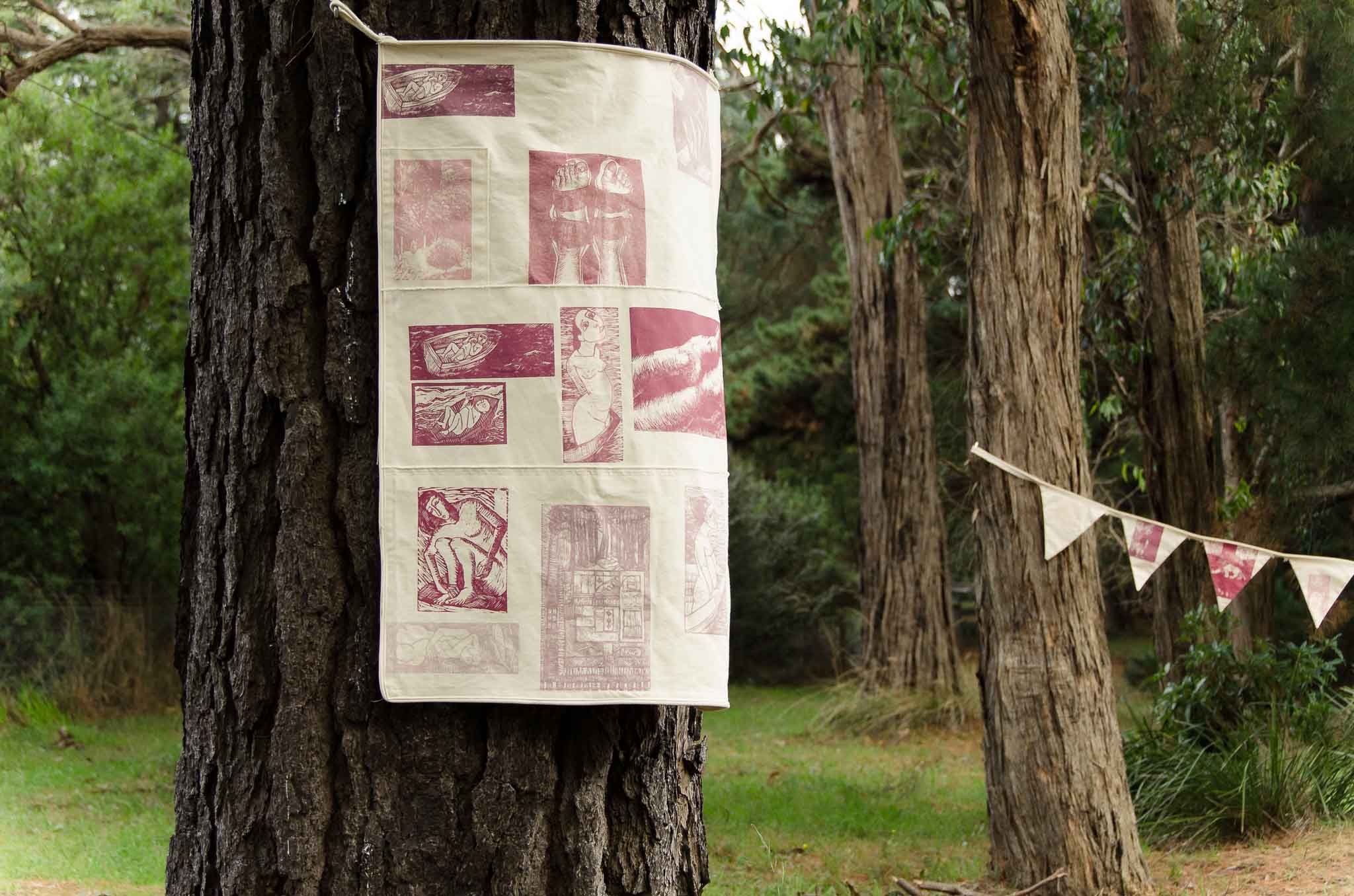 And then…the garden.
A carpet of colour in Spring with a blanket of bluebells, spring bulbs, daisies and daffodils protected under the canopies of ageless oaks, spruce and of course…the magnificent weeping cherry.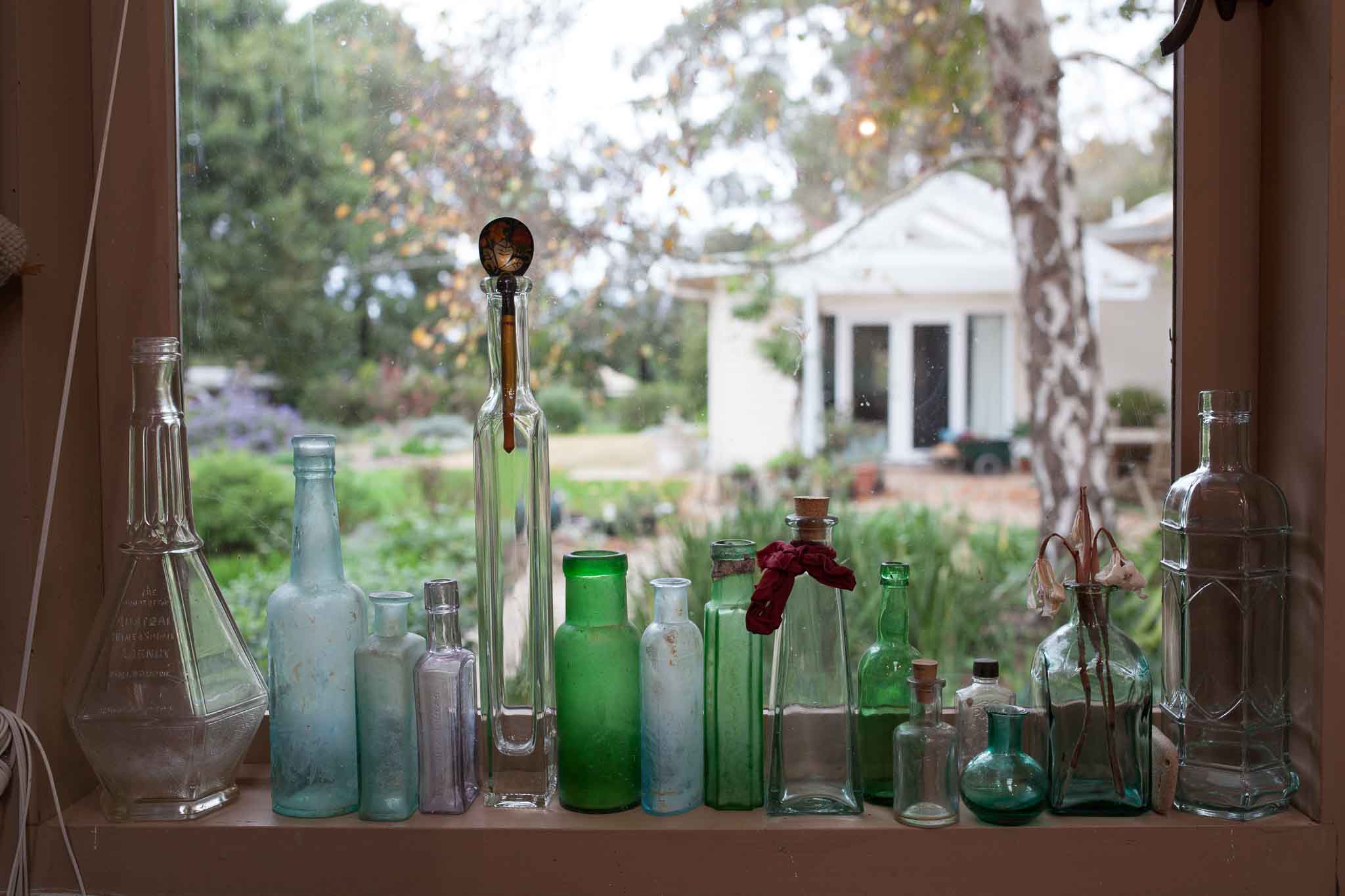 Jennifer's captured image of the weeping cherry is especially strong when mirrored in the garden setting with subtle differences due to the ever changing light and shadows which fall at different times of the day. This experience is like seeing someone's picture and then meeting them in person, a feeling of already knowing them when you haven't yet met.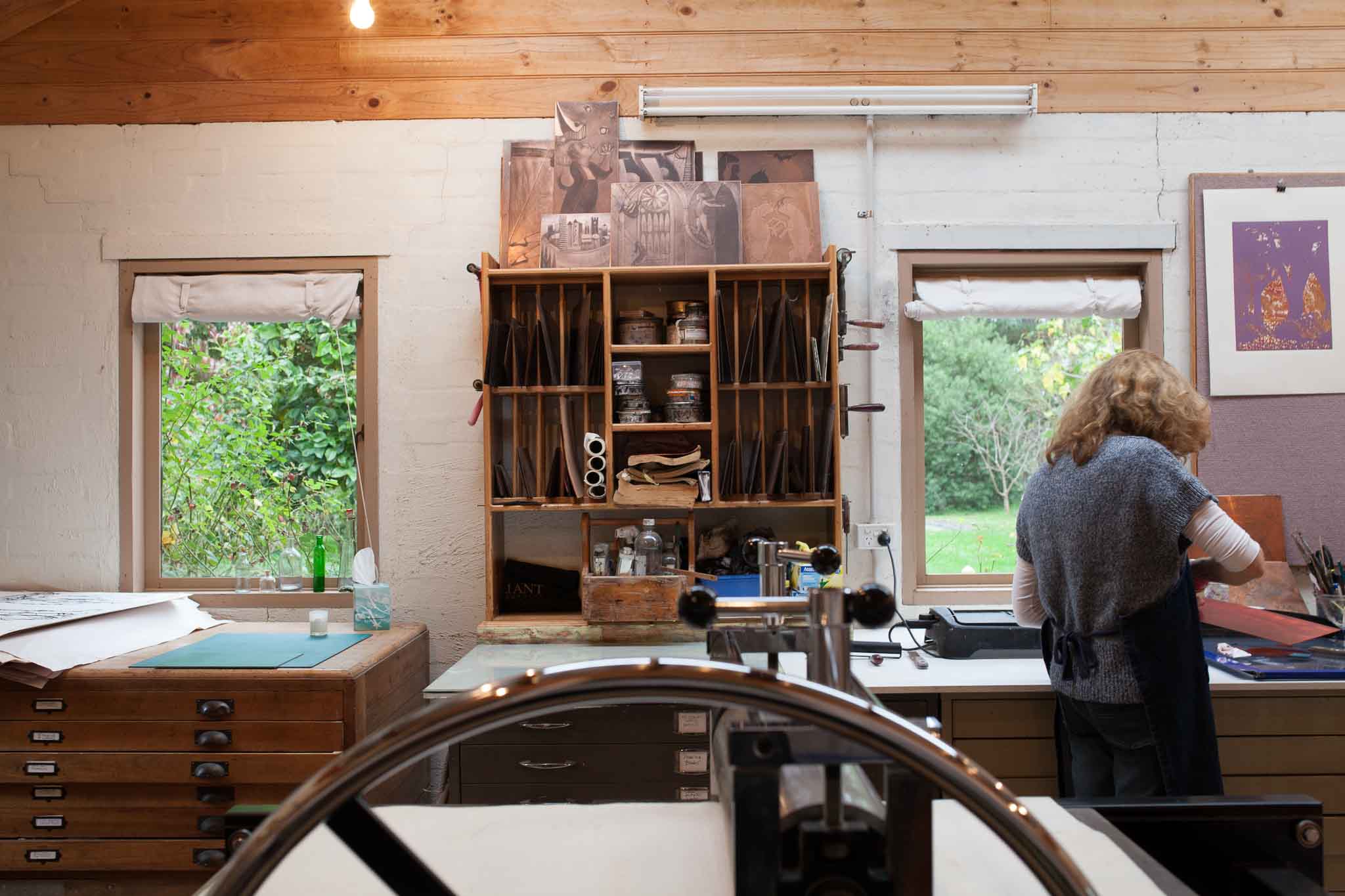 Jennifer shares her stories and this private retreat with the public on Saturdays so pop in for another glimpse of why we Love the Pen.