The last time I sat down to use a sewing machine was over 20 years ago, and my approach to the Treehouse Textiles workshop – how to make a cute square framed purse – was a combination of trepidation and gleeful anticipation.
Part of the experience with Treehouse Textiles involves your arrival. You immediately encounter this beautiful serene property – lake in the middle, studio just off that and all framed by this incredible, natural bushland. As always, Emma and Sarah are warm and inviting, instantly making all the participants in the class feel welcome and comfortable.
In the week preceding the class I really couldn't work out what I was going to create – what style of purse in terms of colour and patterns – then it dawned on me. I was going to make a purse for my nine year old daughter – not just any purse – her first purse. I first selected beautiful fabric from a huge range, then Emma and Sarah helped us, step-by-step with cutting instructions, tips on fusing the interface, pinning the pattern to the fabric, sewing instructions and matching the points. Technical instruction was also complemented with information relating to the sewing machines – how exactly to use them, how to sew the piping cord and attach the purse to the beautiful frame.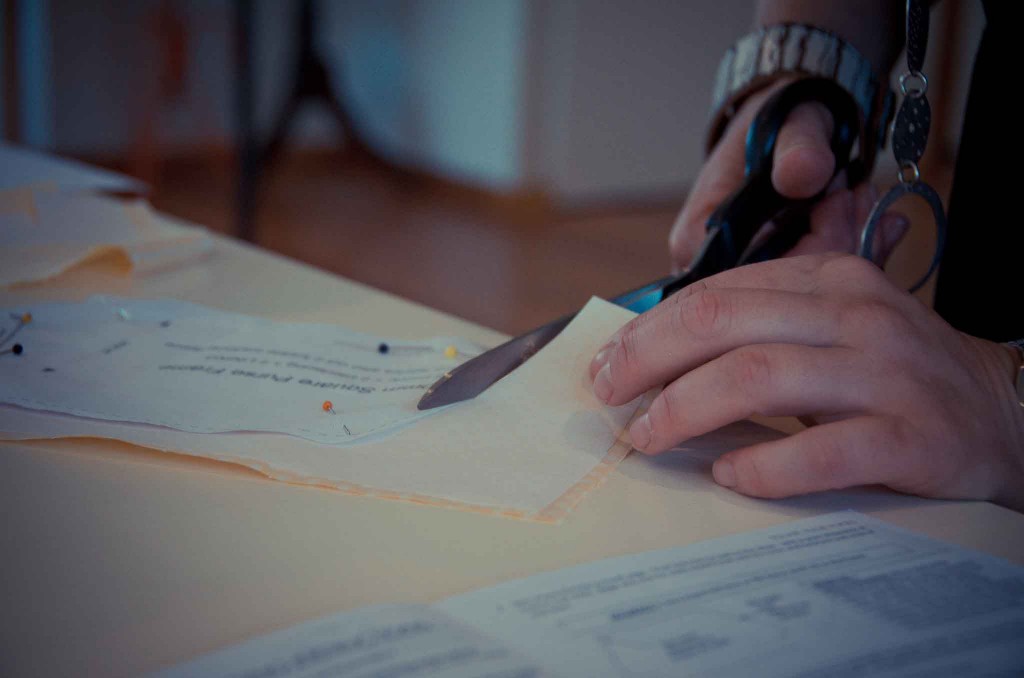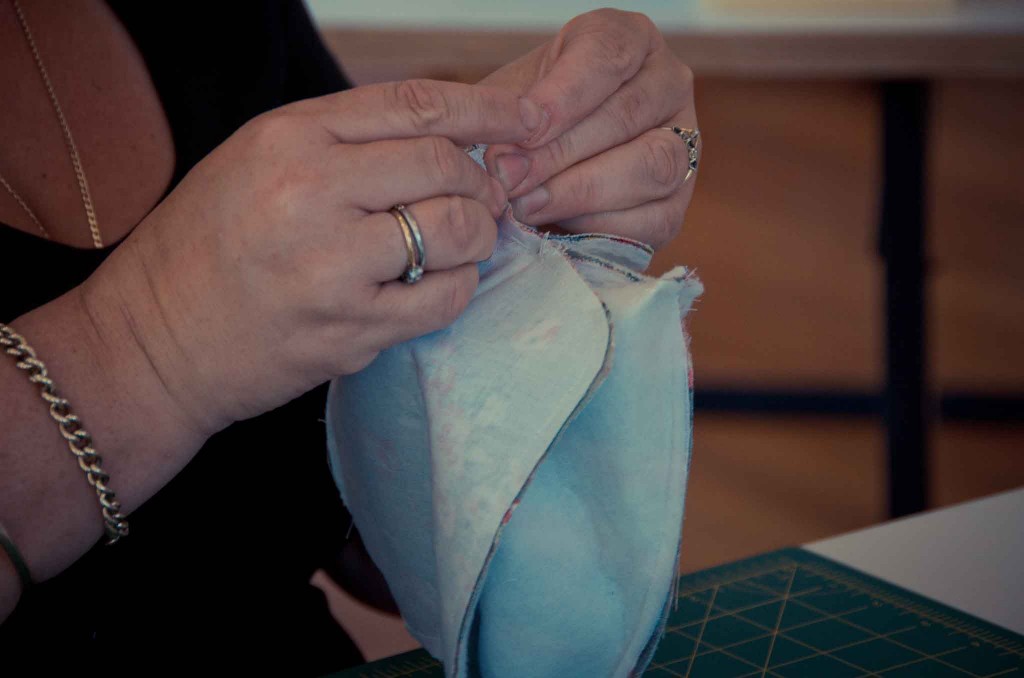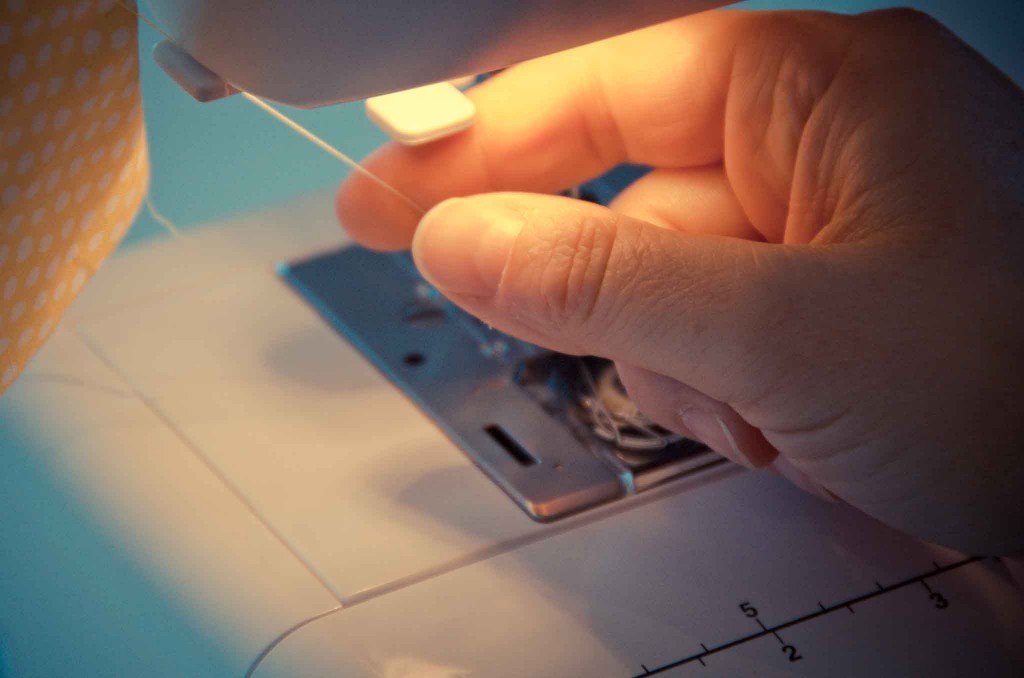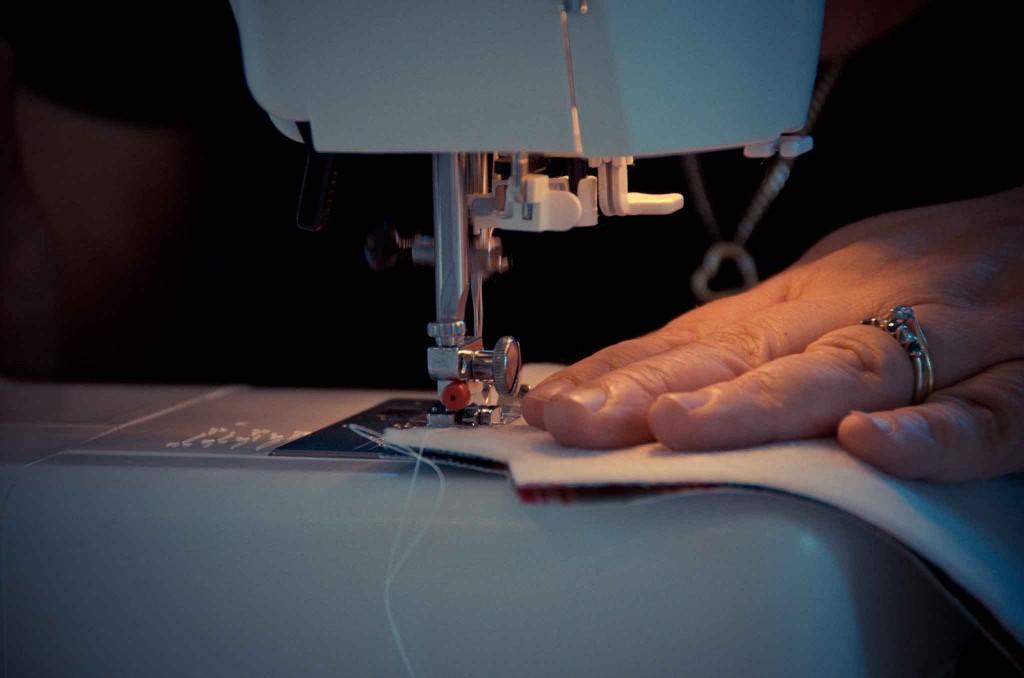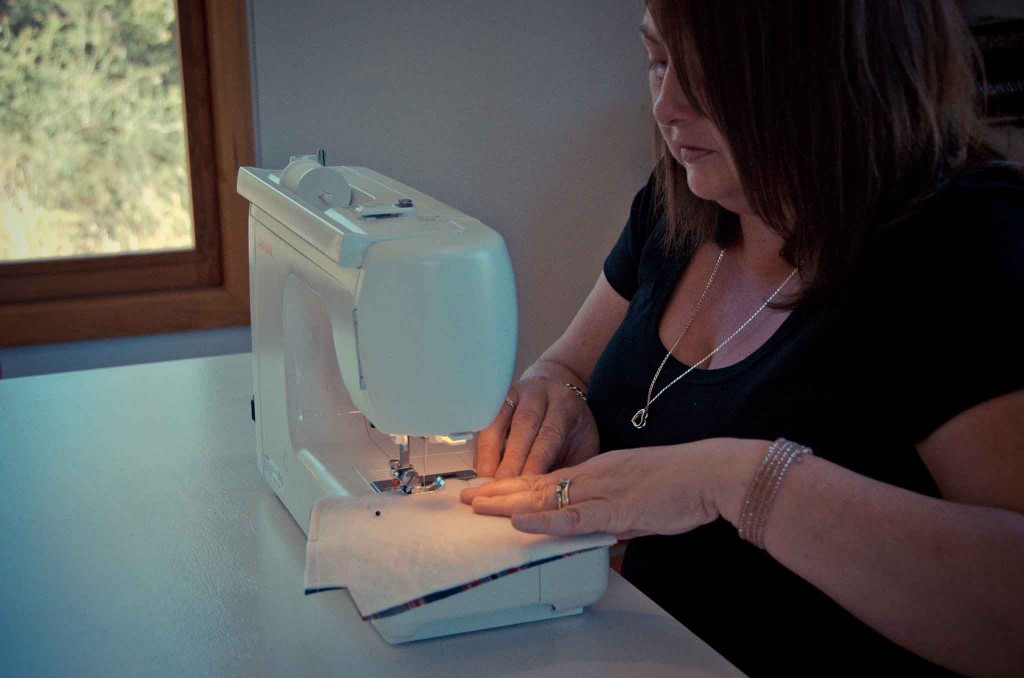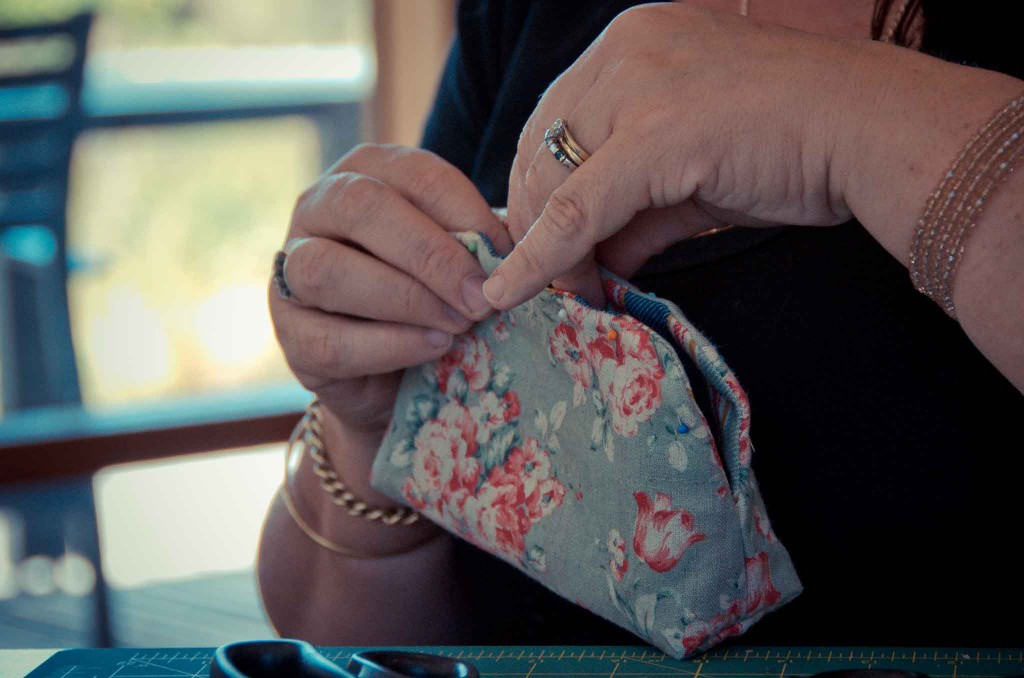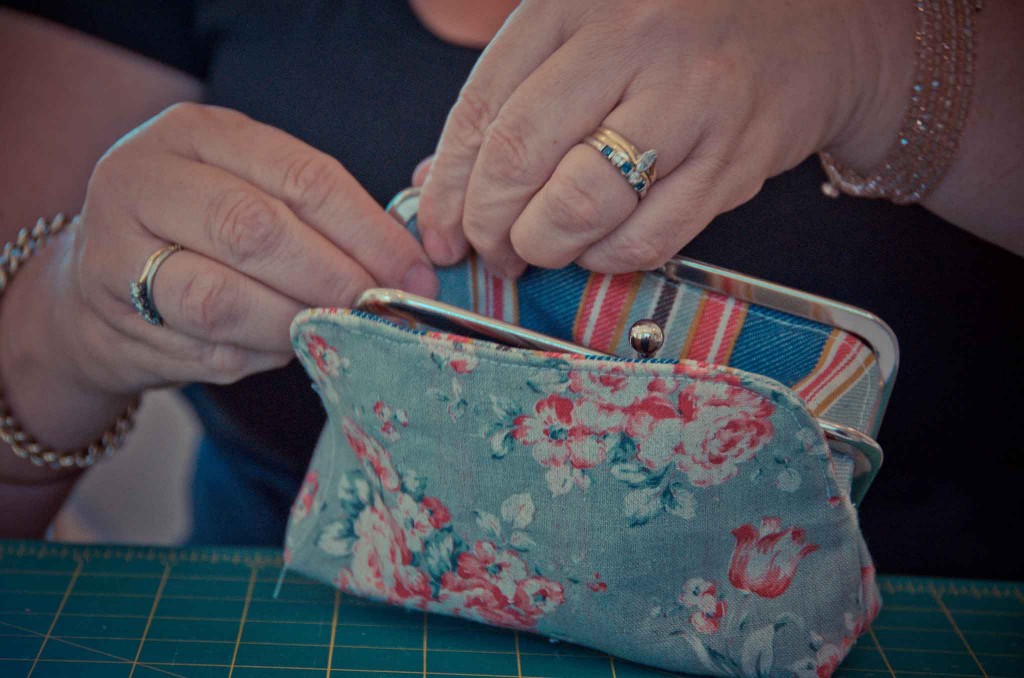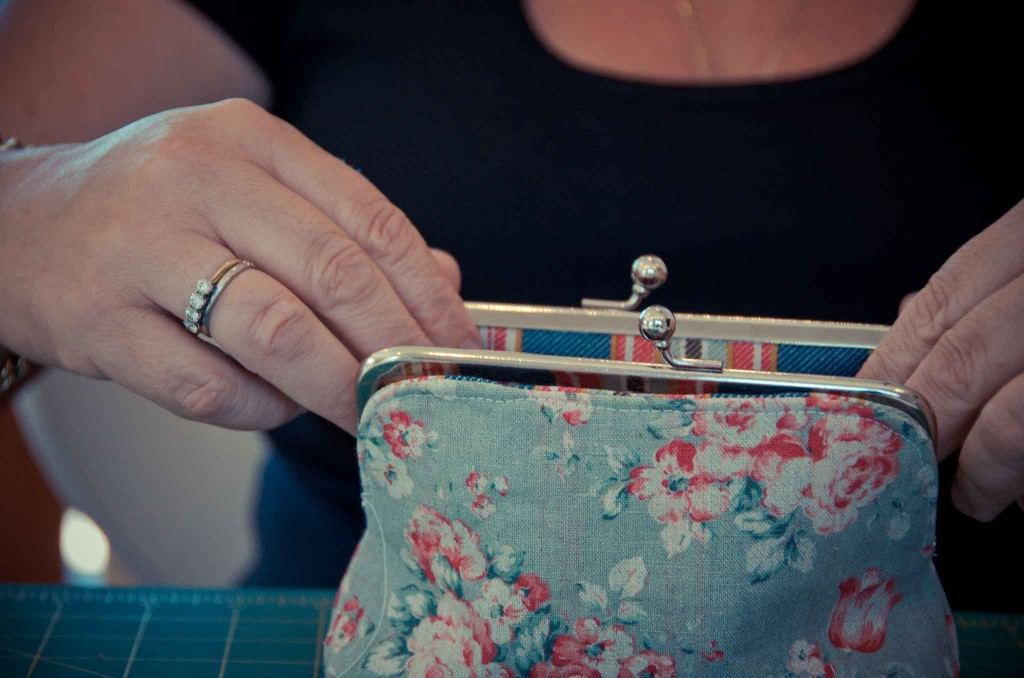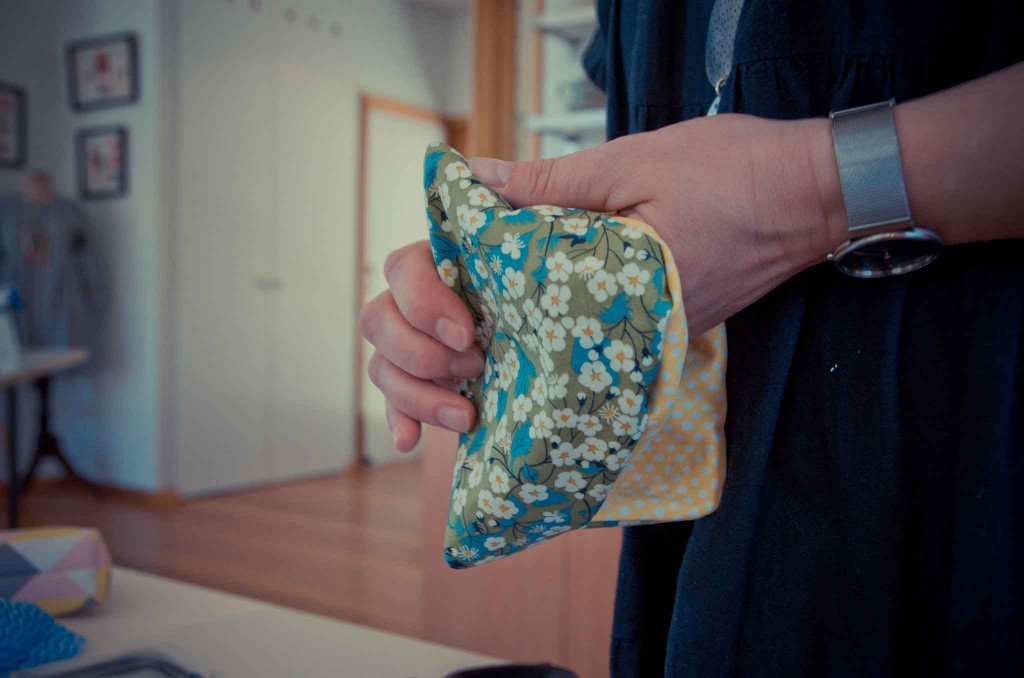 The course meandered through a leisurely morning, kicking off at 9:30am and ending 12:30 pm-ish and included a morning tea interval on the balcony. What a treat; the lake was still, the birds were singing in the trees and Madame Macaroon (in Mount Eliza) provided the macaroons which were a perfect compliment to an array of fine teas and real espresso coffee on offer.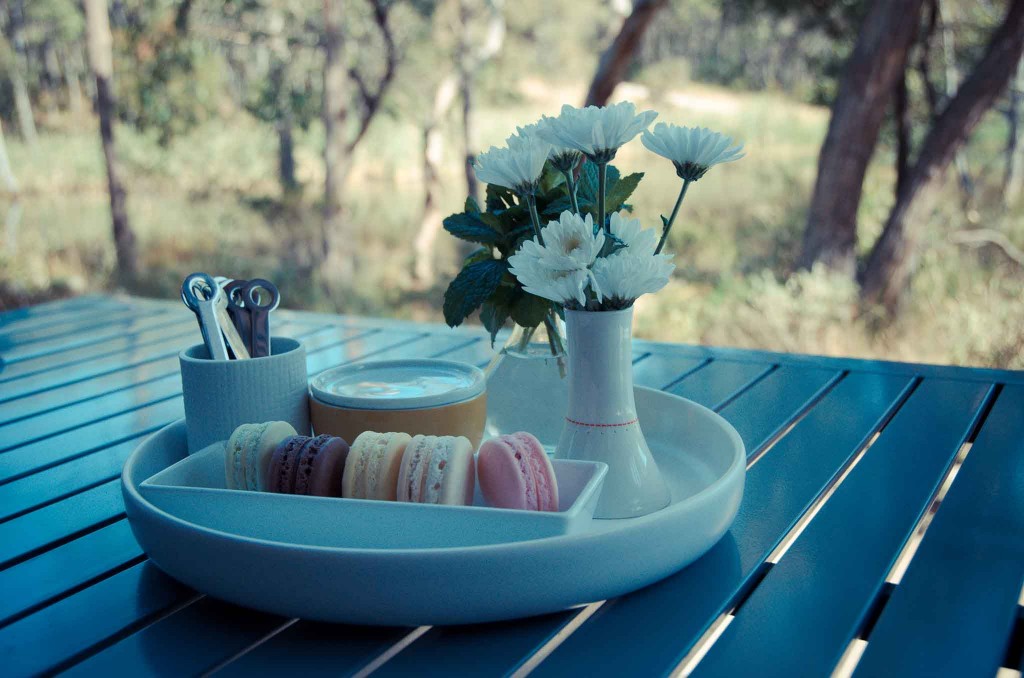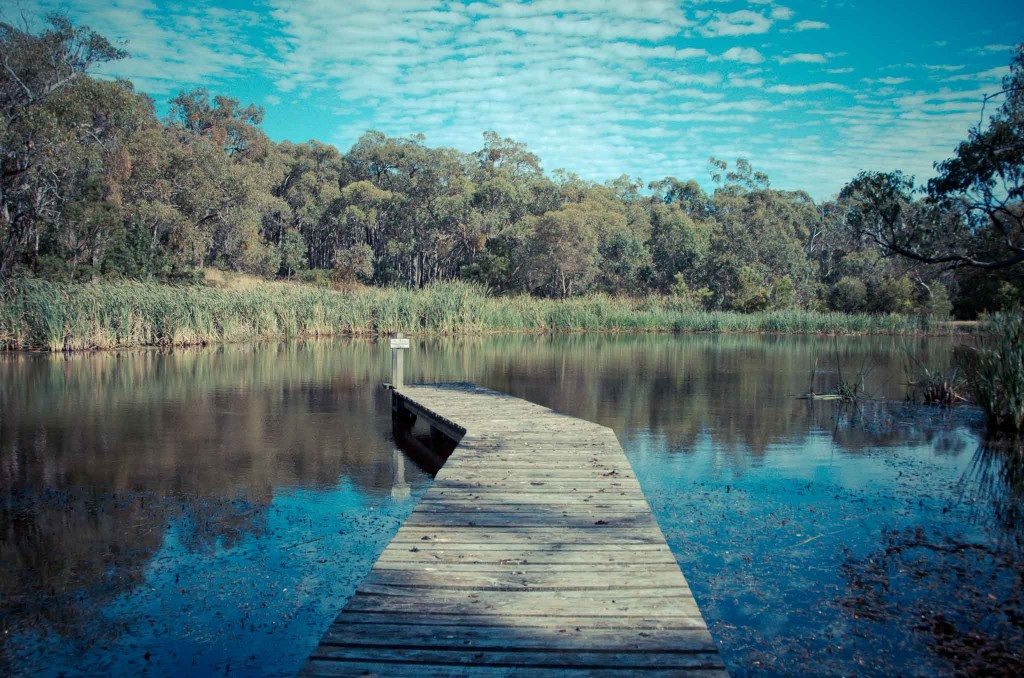 I loved my morning sewing at Treehouse Textiles as it enabled me to rediscover something that I cherished in my youth. The experience enabled me to tap into my memories and develop the potential of a new creative interest for my daughter, as it showed her what could be done if you put your mind to a specific project. Next I'd like to do the cushion workshop and make some cushions for home and as gifts for friends.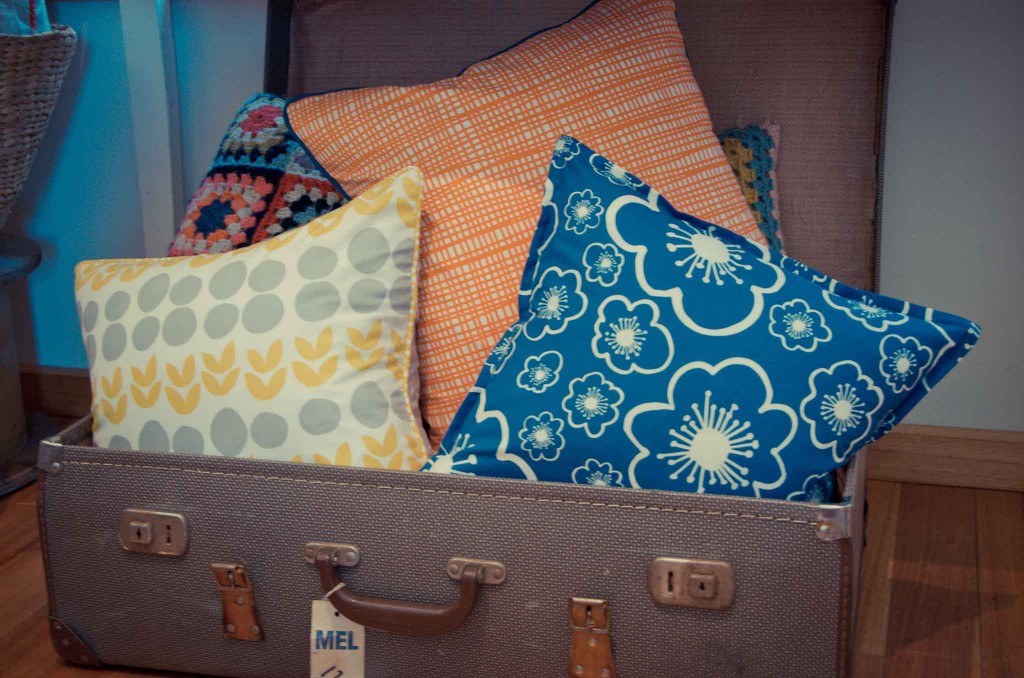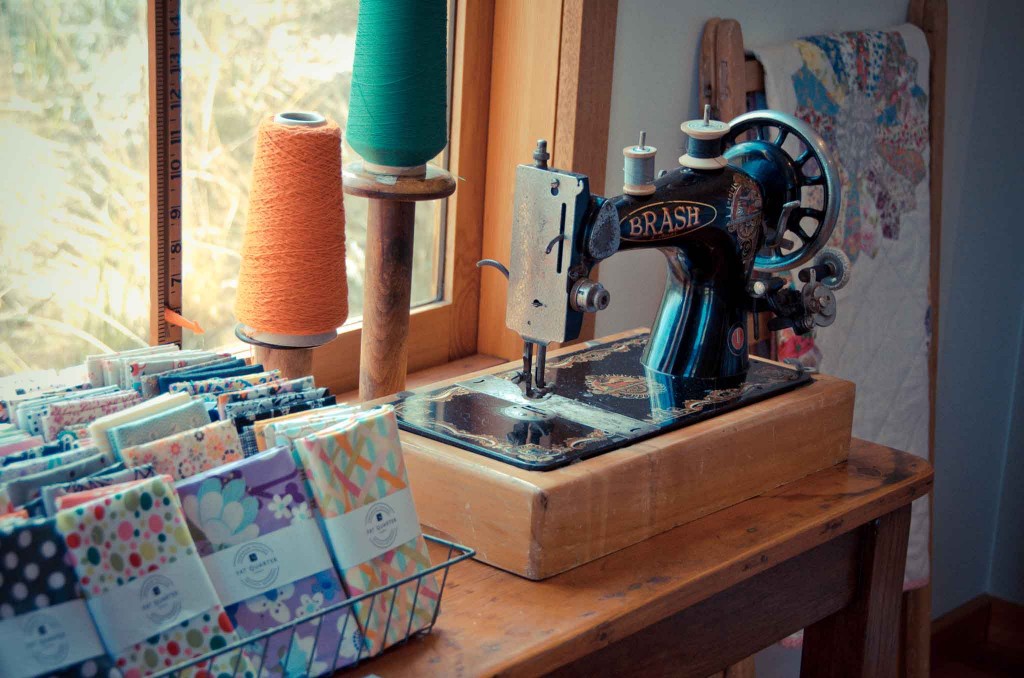 One thing I do know is that my daughter loved her present, her eyes sparkled with excitement when I handed her my mornings work. To know that I could make something so beautiful and purposeful for her made my day.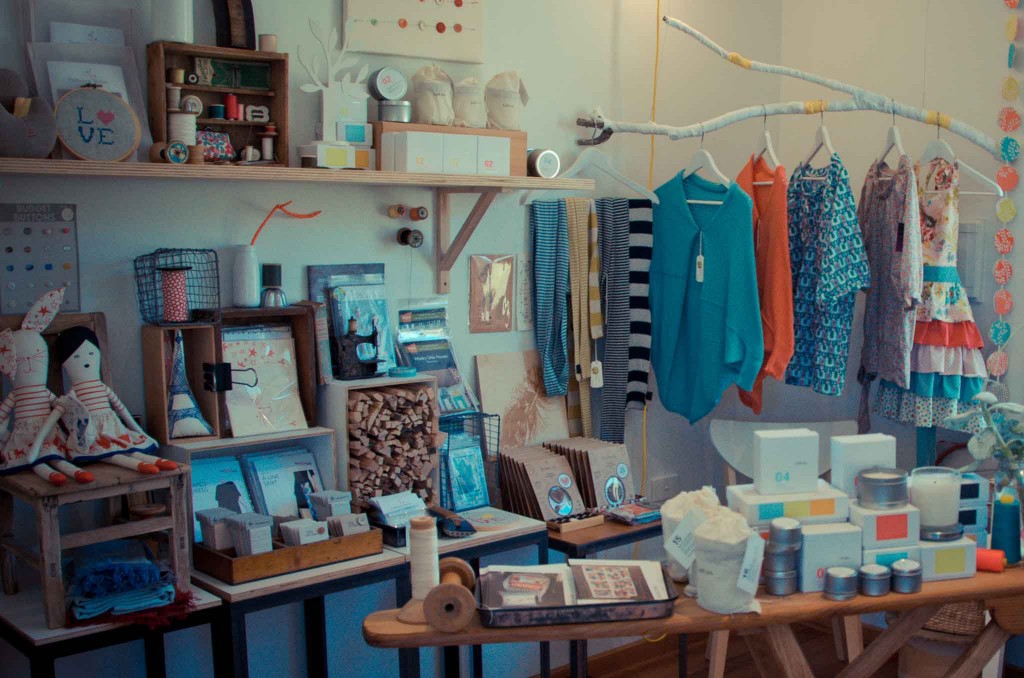 By the end of the class I was brimming with a sense of achievement, my daughters first purse looked like something I'd bought from a cool and funky store. Thank you Emma and Sarah for what was another inspiring day at Treehouse Textiles.
Treehouse Textiles is a contemporary, unique and vibrant space offering textile workshops in a tranquil, relaxed and beautiful environment at Merricks North on the Mornington Peninsula. Set on 50 acres of indigenous bush, overlooking a secluded lake, a setting that will inspire creativity, new skills and provide a relaxed, social side of crafting.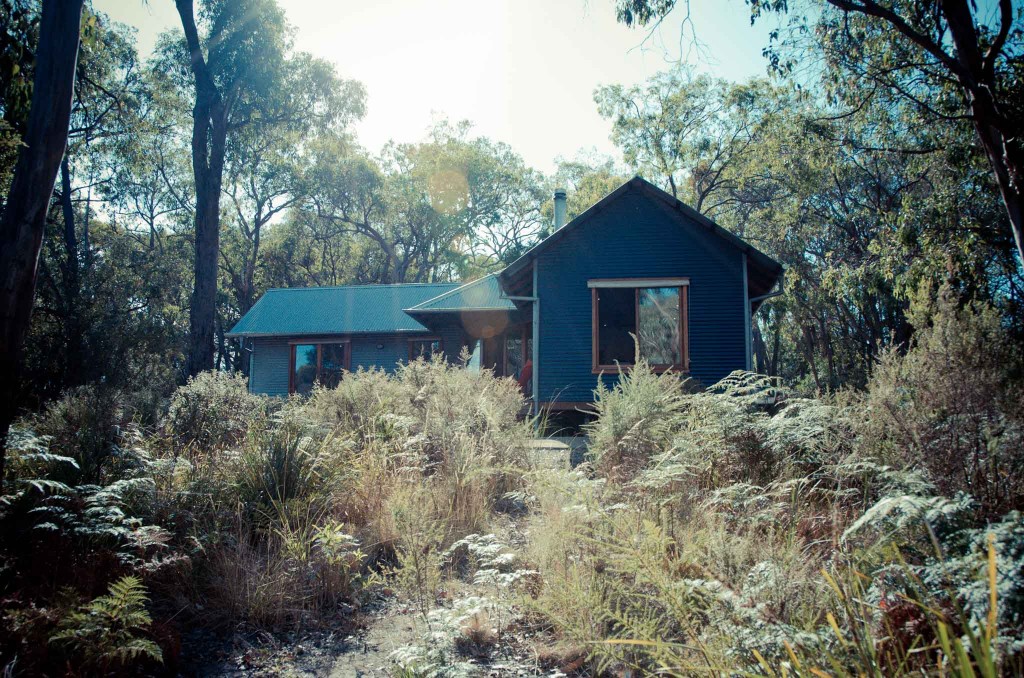 Every month Treehouse Textiles present local and visiting tutors from beginners to advanced and specialist workshops. All equipment is supplied by Treehouse Textiles, and they have an ever expanding range of fabrics and materials that can be purchased for your workshop requirements.
For more information on Emma and Sarah or their workshops you can visit treehousetextiles.com.au