A little more than a decade ago, neither jewellery making nor the Mornington Peninsula were on Ange Winter's radar. Yet life has a way of changing plans. In fact, she had never even been interested in jewellery until a visit to Egypt, after completing her naturopathy studies. But in a buzzing little gallery that sold antique Egyptian jewellery, her creative streak was unleashed.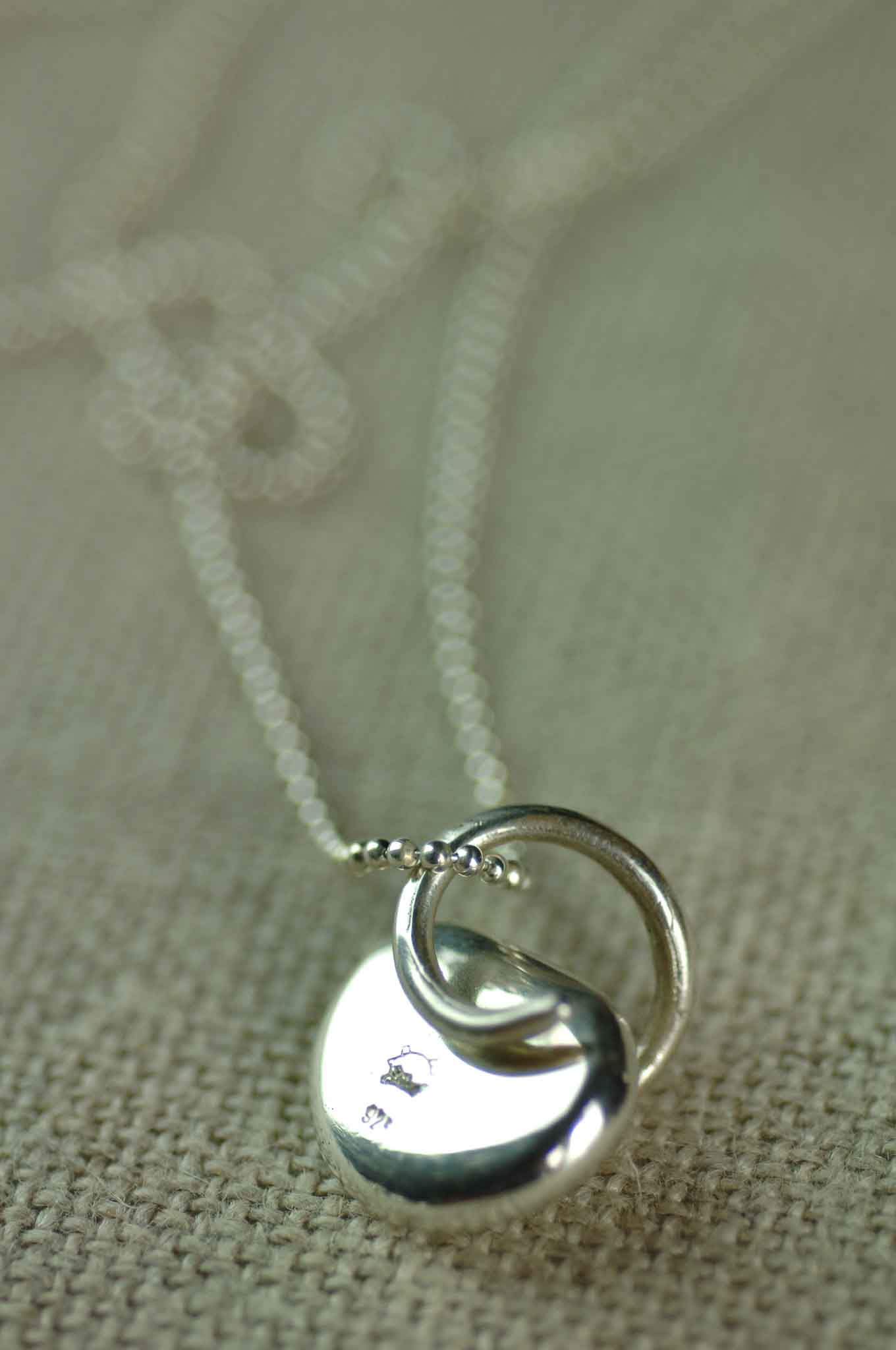 Ange was immediately captivated and decided that she did not simply want to buy the necklace that had caught her eye; she wanted to make one. So for the next few hours she sat in the store using the shopkeeper's tools, making her first piece of jewellery. She went on to work in the gallery for the next five months, designing pieces for the local merchant to create. Sometime later, as she prepared to fly out of London, a friend's unprompted and fortuitous request to purchase one of Ange's rings provided her the money she needed to get to the airport, plus a little something extra. You could label these defining moments as happenstance, fate or affirmation, but the seed of what would become Ange Winter Designs was firmly planted.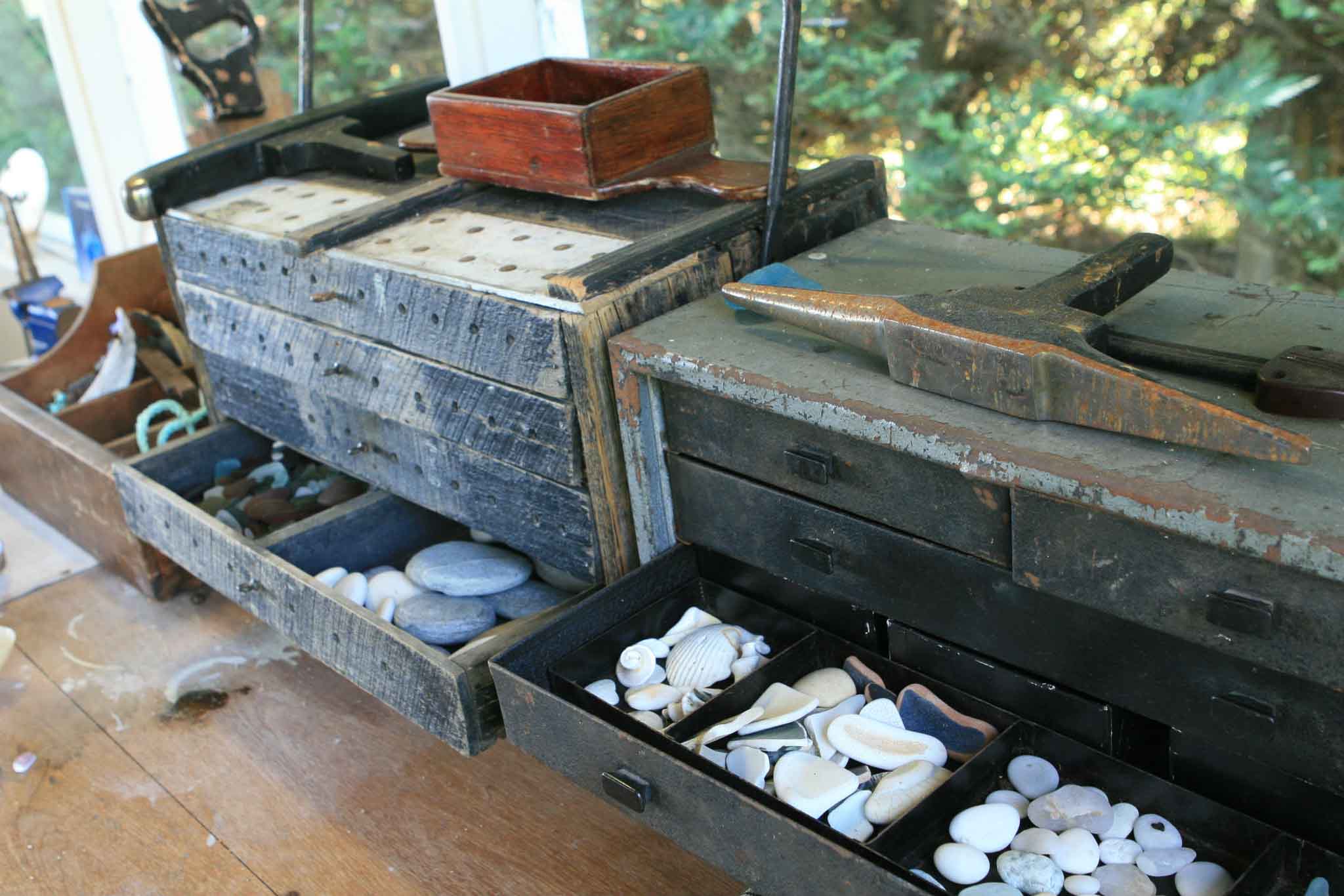 The studio opened in Main Ridge in 2010, sourcing beach glass, shells and cuttlefish from local shores – mainly Flinders and around the blowhole – and combining it with silver to create her art pieces. However, it wasn't a straightforward path.  Despite the discovery of a new passion and raw talent that offered a real prospect of income, upon returning home from her travels Ange established a Naturopath business in Melbourne, which she ran for eight years.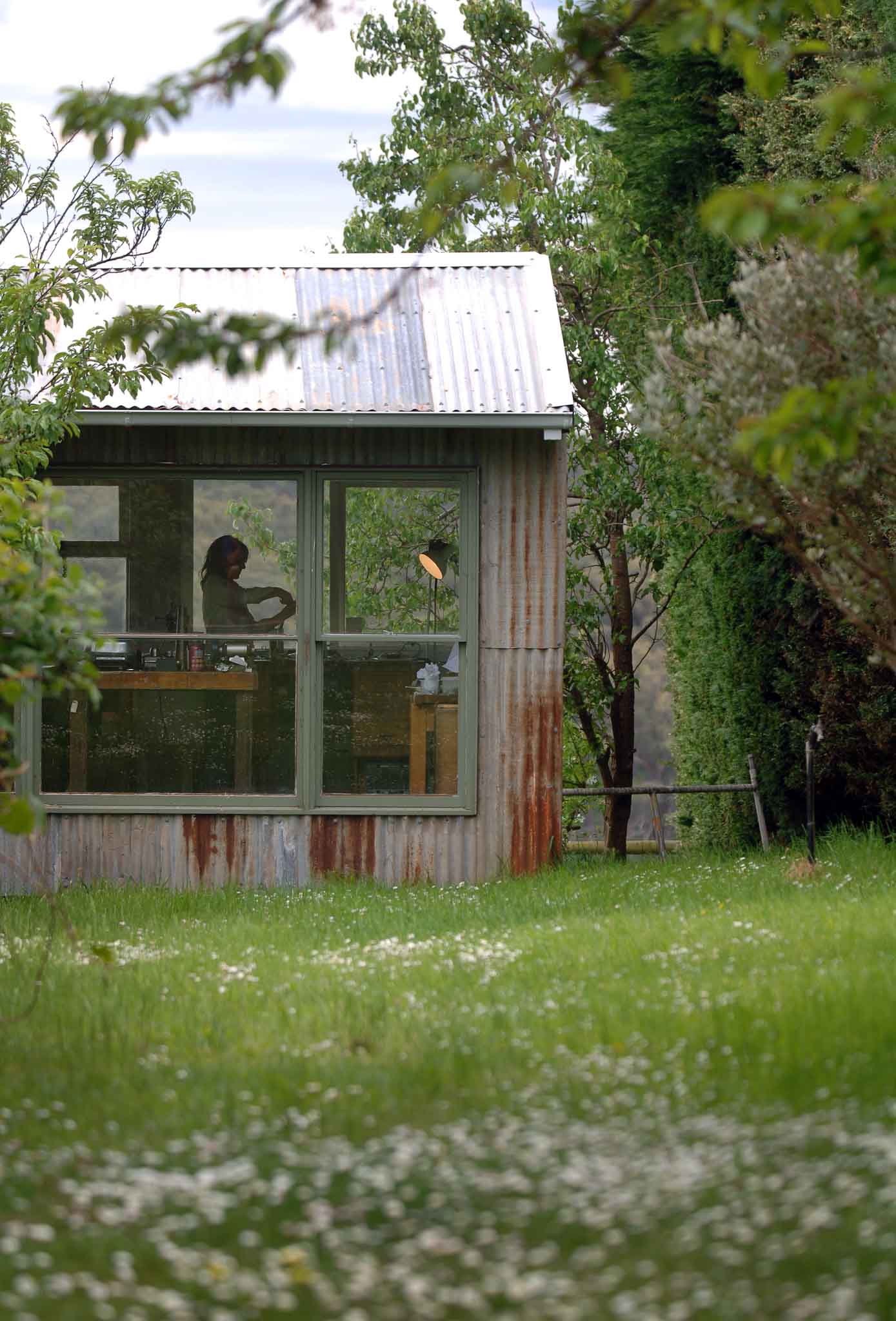 Jewellery-making was never far away, though. As they set the Naturopath business up Ange and her business partner would close down one day a week to attend home-based fine art classes, leading to a successful exhibition at the end of the year.  In 2008, after spending many weekends on the Mornington Peninsula, Ange and her husband, Chris, decided this was where they could find the lifestyle they were seeking, and, with their son Tommy, settled in Main Ridge.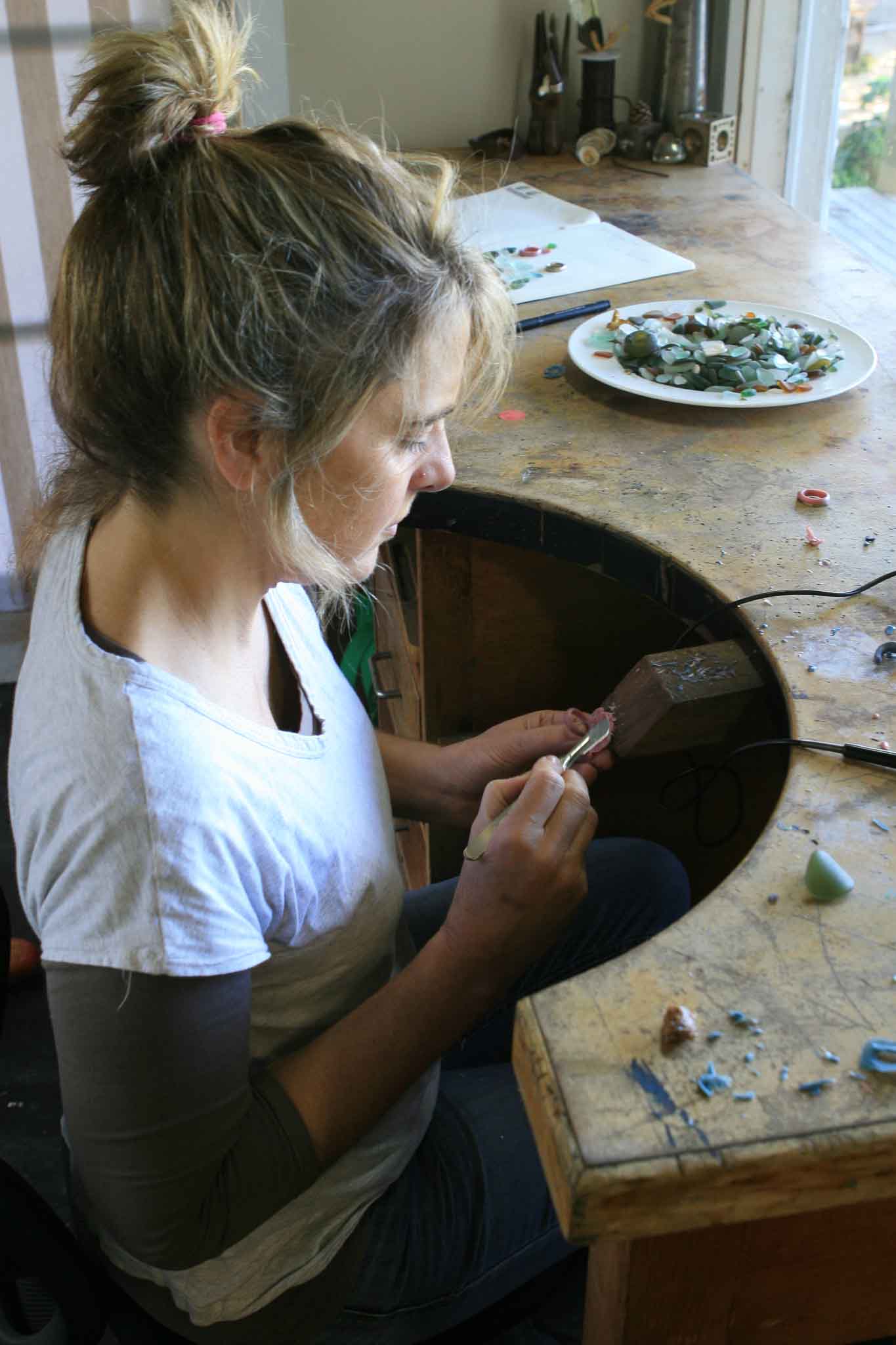 The business is driven by Ange's passion, but family and lifestyle are strongly interwoven. On a scenic property, surrounded by rolling green hills, Chris spent 18 months building a studio next door to the family home. Meanwhile, seven-year-old Tommy is developing a keen eye for spotting and grading beach glass.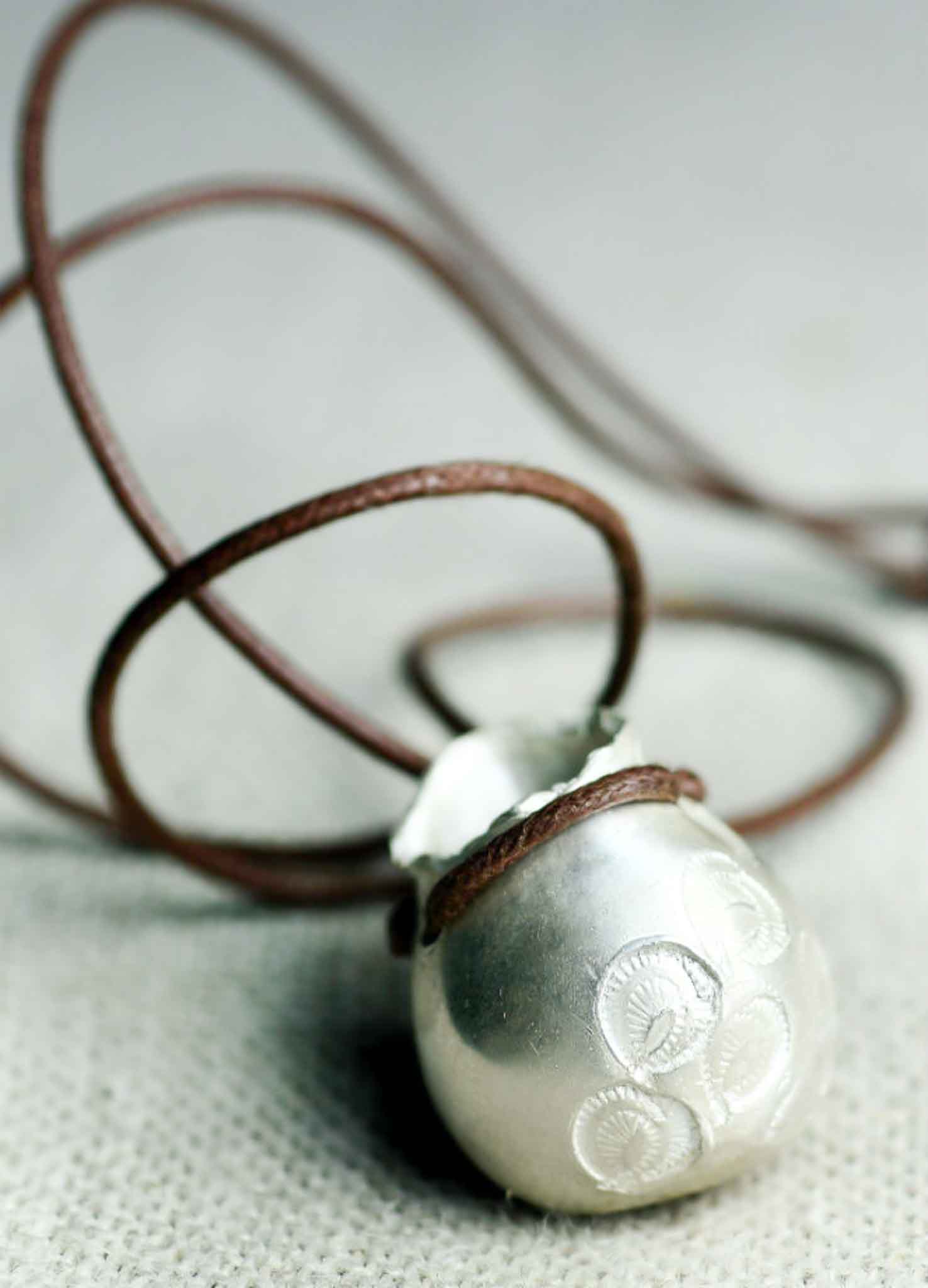 Ange's organically inspired works are solid, robust and softly sculpted. Inspired by the beauty of the peninsula, her jewellery features remnants of worn shell, driftwood and beach glass. The studio caters mostly to women, but men will also find a range of popular cufflinks.  In keeping with the organic feel of the studio, the seasons influence Ange's offerings. Summer pieces tend to feature beach glass and cuttlefish; autumn brings leafier designs; in winter the focus is wood and silver; and spring sees sproutings of flower and olive designs.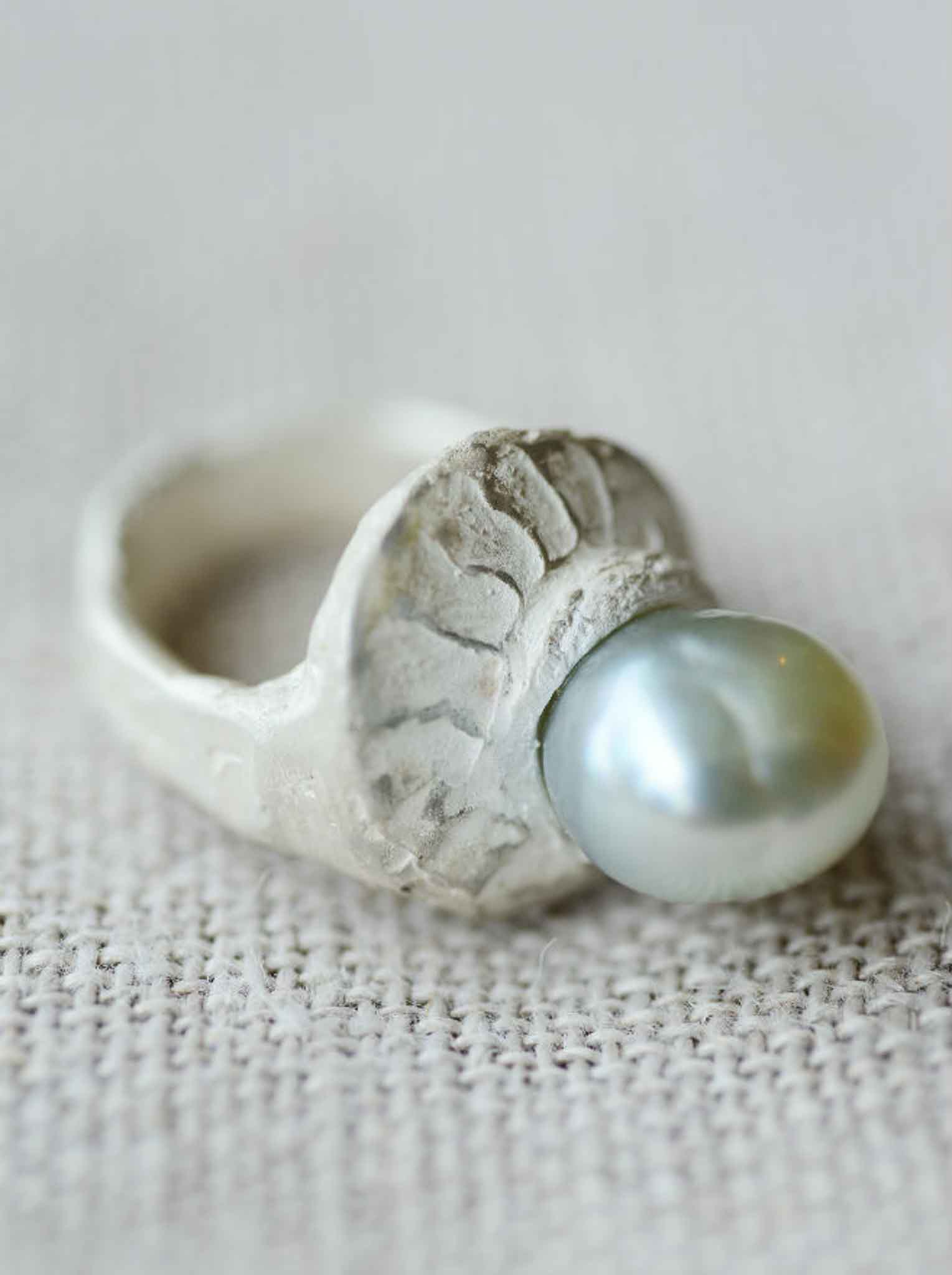 Ange has established herself as an artist and jewellery maker, but her passion continues to drive her to explore new ideas. In future, she would like to create pieces with uncut and semi-precious stones.  For locals and visitors alike, Ange Winter offers unique jewellery that is intrinsically infused with the essence of the peninsula's sense of place and lifestyle. For more information please visit angewinter.com